13 celebrity mums get REAL about giving birth – can you relate to any of them?
They may have glitzy careers, entourages of people running around them and vaults full of cash – but when it comes to giving birth, celebrities ARE just like us.
Over the years, many famous mamas have opened up about how they handled childbirth. Some get deep, others make jokes and some reveal all the gory details.
Here are what 13 stars say about the moment their little ones came into the world. Did they have a similar experience to you?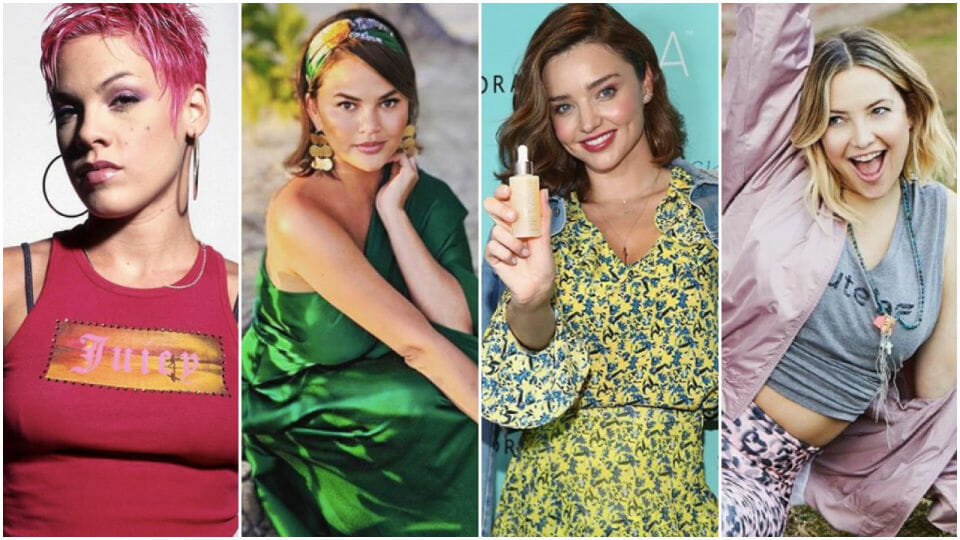 13 celebrity mums get REAL about giving birth
1. Chrissy Teigen couldn't curb the hunger pangs!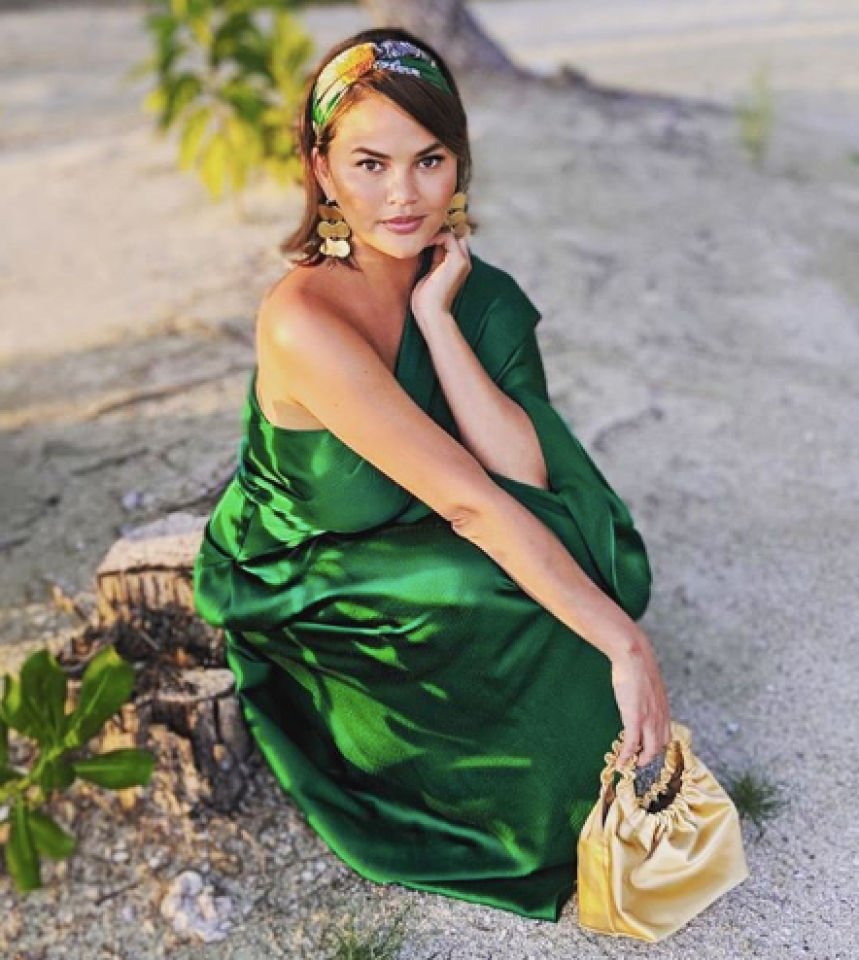 "I was so hungry, but you can only have soup in case you have to go into surgery. So I texted John while he was performing and was like, 'Please bring me something!' He said all they have is a rack of lamb.
"I was like, 'Bring it to me!' My doctors are gonna hate me but I was eating lamb chops, popsicles and watching Bravo. Then I woke up and they were like, it's time."
2. Kristen Bell jokes she enjoyed the drugs during childbirth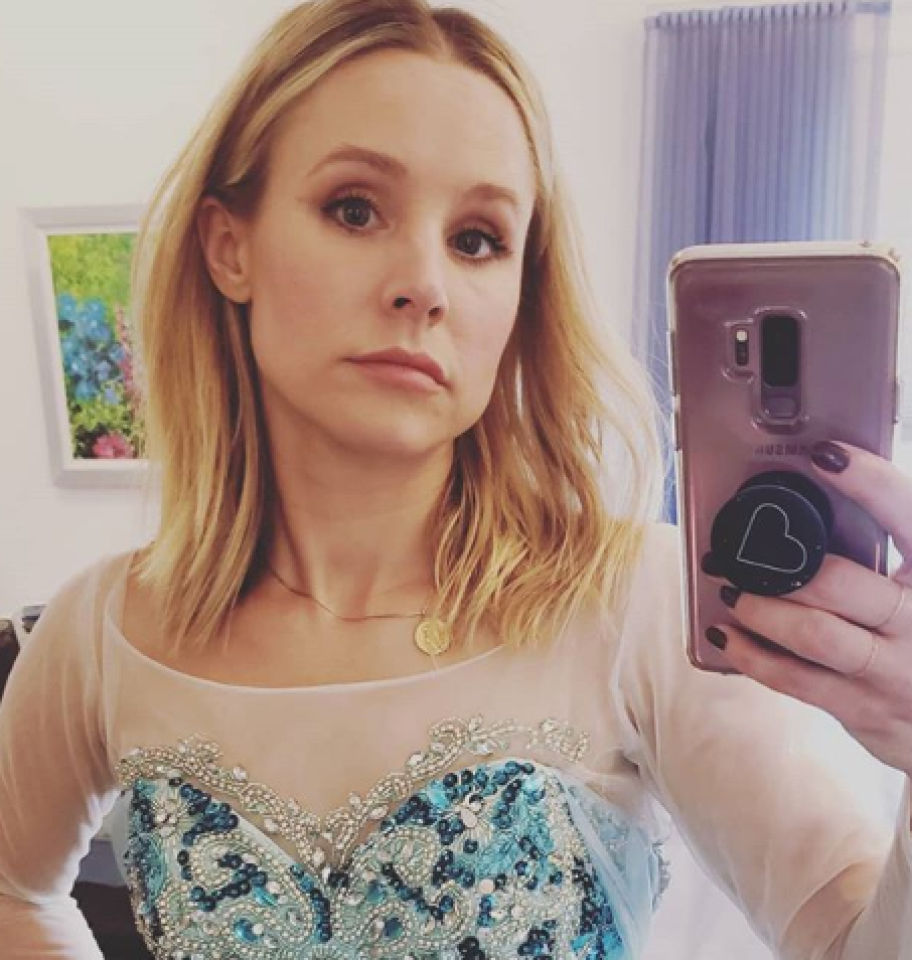 "My perspective was — as someone who has never experimented with drugs — I really enjoyed it. It was kind of a wonderful experience for me.
"While they were doing it, I actually thought, like, 'What else could we get done down there?' … Just anything to keep the epidural flowing!
"About six or seven hours later, I'm sitting in my hospital bed, and I say to Dax, 'Well, I think the epidural has finally worn off.' And he looks over, and I am scratching holes in my face like a meth addict."
3. Kate Winslet admits she lied about her experience
"I've never talked about this — I've gone to great pains to cover it up. But Mia was an emergency C-section. I just said that I had a natural birth because I was so completely traumatised by the fact that I hadn't given birth. 
"I felt like a complete failure. My whole life, I'd been told I had great child-bearing hips … There's this thing amongst women that if you can handle childbirth you can handle anything. I had never handled childbirth-and I felt like in some way I couldn't enter the 'powerful women's club'.
"It was an amazing feeling having Joe naturally. Fourteen hours with no drugs at all, but then I had to have an epidural because I was so tired. It was an incredible birth. It was really triumphant."
4. Alicia Keys reveals she screamed during birth
View this post on Instagram
"I like to speak about it very positively because I don't like to scare people. I mean it was painful, hell yeah.
"You have to scream unless you're totally drugged and, hell, I screamed. But I followed this particular technique which banishes negative thoughts. So instead of calling it a contraction, it's a surge. And I think words like that are pretty powerful…
"So it hurt, but I think I received it a little better and I can say I really enjoyed it. It's not like anything I've ever done…
But as everyone says, it was worth it. It was bliss and a real miracle to be part of… And I really believe that (a) new day started the day Egypt came into this world."
5. Maya Rudolf found her placenta in the strangest place
View this post on Instagram
"[A homebirth] was not my plan, but that's what happened … because the baby came out really fast. Luckily, she just kind of glided into her father's arms.
"It was scary, but it was kind of awesome. Hospitals make me nervous because I feel like hospital equals death like it smells like dead people and weird fluids that pickle people. 
"You have to put the placenta somewhere and I didn't know it at the time, but someone put it in my freezer. Then a couple of weeks later I opened the freezer and was like, 'What is that weird meat?'"
6. Jennifer Lopez says she had more of an experience when her sister gave birth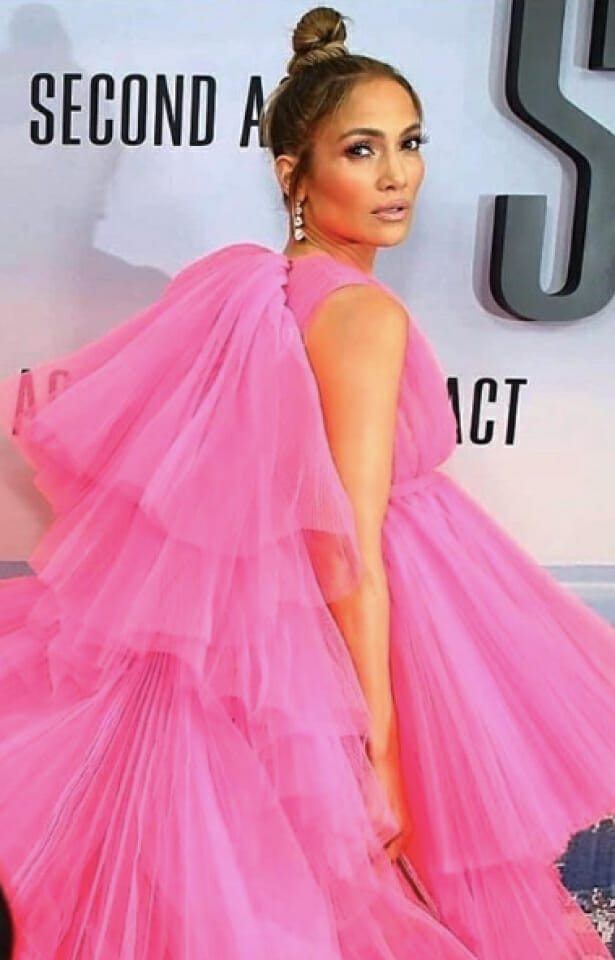 "I had a C-section, but my sister gave birth six months later — we got pregnant around the same time – and she asked me to be in the delivery room with her, and I was, like, 'Wow!'
"Because I had twins and that was recommended for me to have a C-section, and there was a part of me [that] had thought, 'I didn't get to do it the way that everybody else does.' But when I saw my sister pushing that baby out, I was like, 'Maybe this was all right! Maybe this was a better out.' So that was an experience."
7. Miranda Kerr reveals she thought she was going to die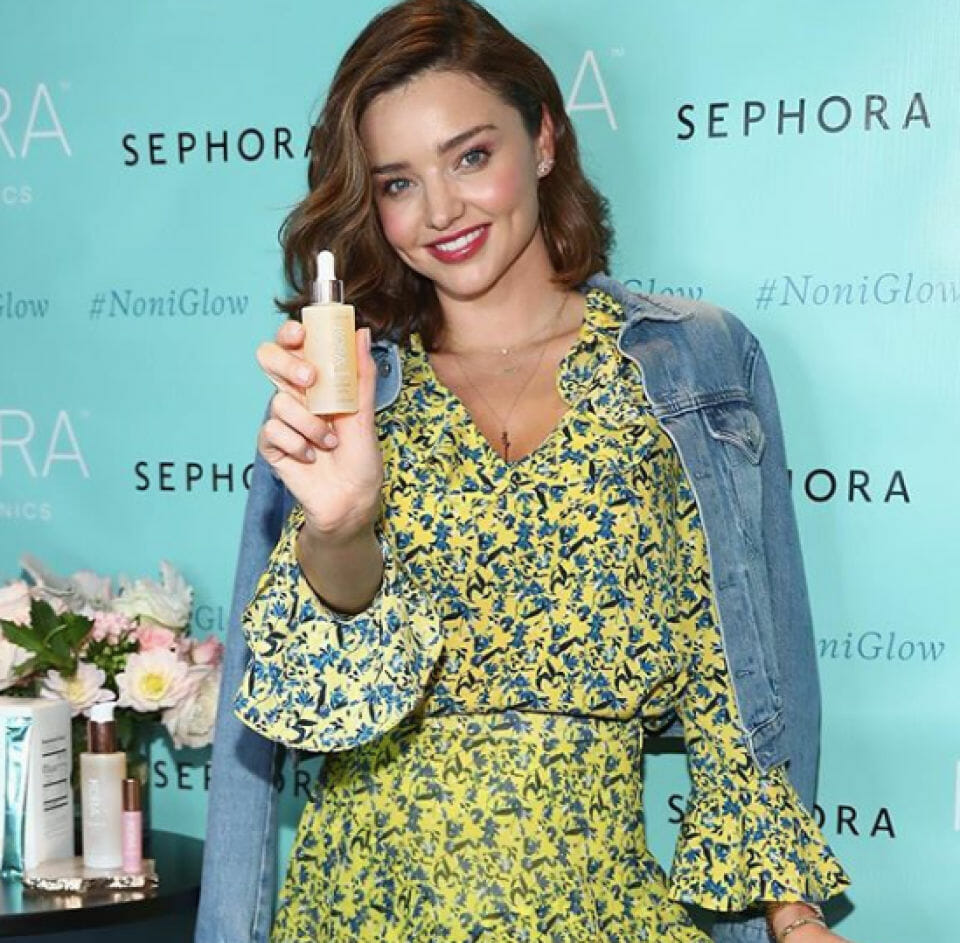 "I actually thought I was going to die at one point and left my body. I was looking down on myself — the pain is so intense. I kept thinking, 'How do women do this?' But if other women have done this, I can do it too. I was determined."
8. Keira Knightley remembers all the gory details
"To my girl: My vagina split. You came out with your eyes open. Arms up in the air. Screaming.
"They put you on to me, covered in blood, vernix, your head misshapen from the birth canal. Pulsating, gasping, screaming.
"You were pushing yourself up with your arms, furious at your frailty. Wanting to see. Wanting to know … I remember the shit, the vomit, the blood, the stitches. I remember my battleground. Your battleground and life pulsating. Surviving. And I am the weaker sex? You are?"
9. Busy Phillipps helped pull her baby out
"I don't know what I thought was going to happen beforehand, but I was completely squatting and after my doctor got [Birdie's] head and shoulders out, she asked, 'Do you want to pull your baby out? Give me your hands,' I didn't even know my midwife took this picture of me with my hands pulling my daughter out and then right onto my chest … [Natural childbirth] is not for everyone. I totally respect that. The best thing for your baby is the best thing for you. I have some friends who feel really strongly about an epidural and I'm 100% behind that, but that was not my plan."
10. Beyonce admits she needed time to recover after having twins
"I was 218 pounds the day I gave birth to Rumi and Sir. I was swollen from toxemia and had been on bed rest for over a month.
"My health and my babies' health were in danger, so I had an emergency C-section. We spent many weeks in the NICU. My husband was a soldier and such a strong support system for me. I am proud to have been a witness to his strength and evolution as a man, a best friend, and a father. I was in survival mode and did not grasp it all until months later.
"Today I have a connection to any parent who has been through such an experience. After the C-section, my core felt different. It had been major surgery. Some of your organs are shifted temporarily, and in rare cases, removed temporarily during delivery. I am not sure everyone understands that. I needed time to heal, to recover."
11. Kate Hudson opted to have a C-section because she wasn't dilating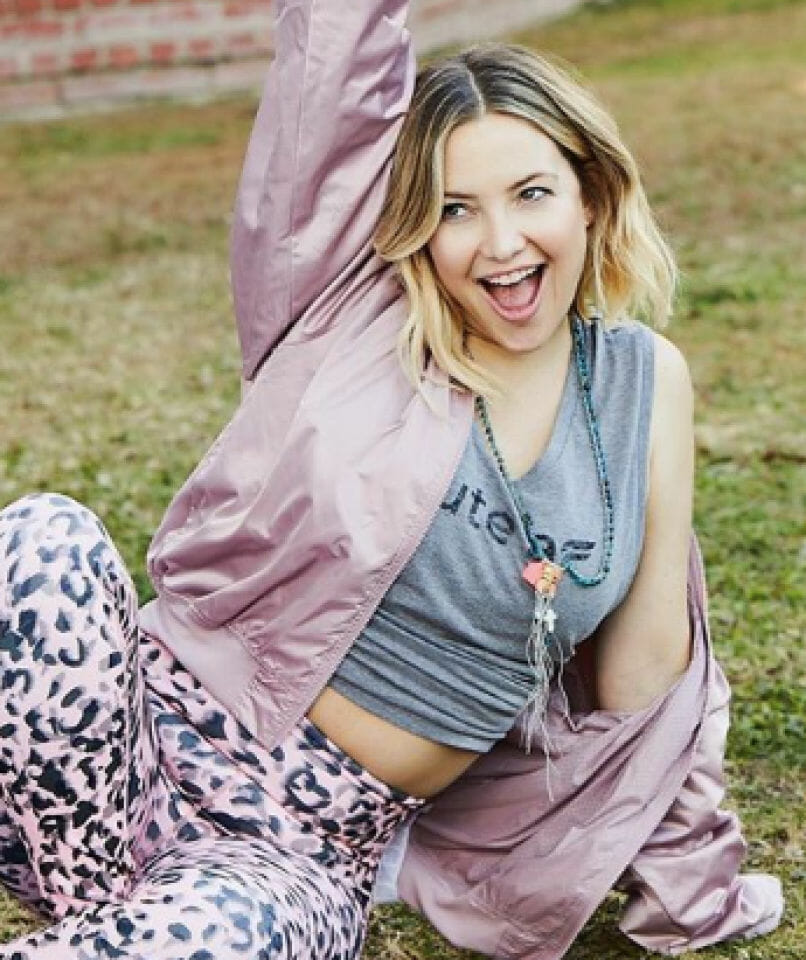 "I was going to get induced because the baby was so big. Then my hips weren't opening and I wasn't dilating. I was in labour. My contractions were two to five minutes apart and I couldn't feel anything.
"The doctor said I could go home, but it was such a pain in the butt to get to the hospital because we were being stalked by photographers. We went in at midnight and I was like: 'I am not going home. I just don't want to do this again. Let's just have a C-section.' And so I got drugged up."
12. Kim Kardashian had trouble with her placenta after birth
View this post on Instagram
"We induced my labour, and I had North soon after. Right after delivery, the placenta usually then comes out. Mine did not. My placenta stayed attached inside my uterus, which is a condition called placenta accreta.
"This is a high-risk condition that happens when the placenta grows too deeply into the uterine wall …. My doctor had to stick his entire arm in me and detach the placenta with his hand, scraping it away from my uterus with his fingernails. How disgusting and painful!!! My mum was crying; she had never seen anything like this before.
"My delivery was fairly easy, but then going through that ― it was the most painful experience of my life! They gave me a second epidural but we were racing against time, so I just had to deal …. I'm so thankful that my doctor was able to catch this and address the issue immediately."
13. Pink couldn't get her daughter Willow to turn around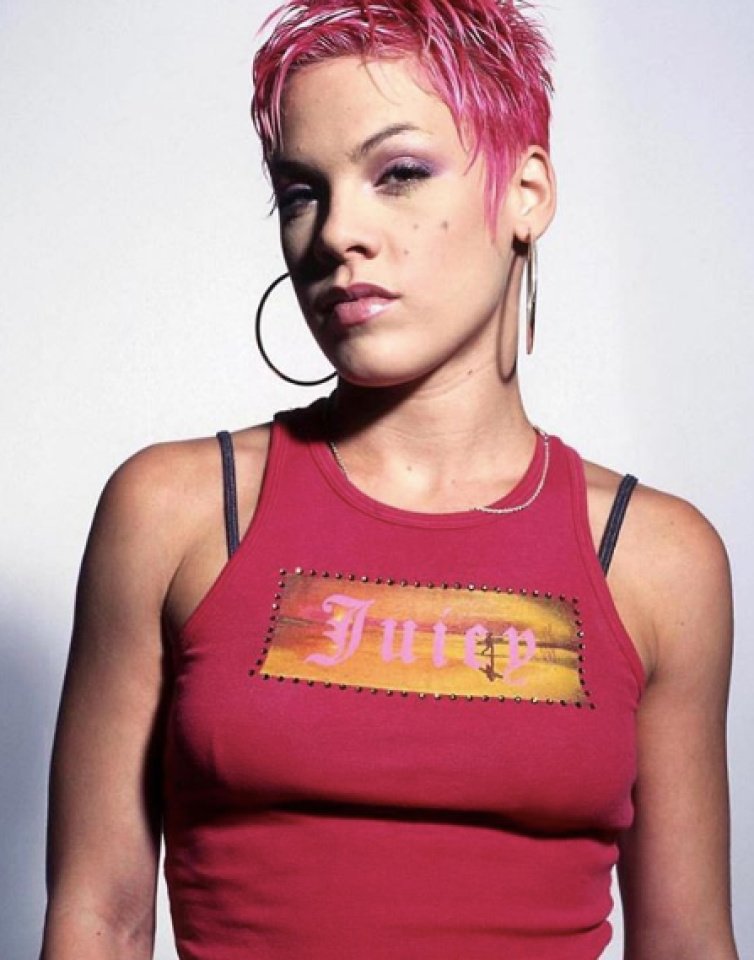 "We watched Ricki Lake's documentary 'The Business of Being Born' early on. It was so enlightening and empowering. We took all kinds of classes and decided to work with midwives at The Sanctuary.
"I was really looking forward to the whole rite of passage — giving birth perfectly present, unmedicated, in the way nature intended… She was in the frank breech position, which is head up with her legs up by her head in a pike position.
"We tried everything to turn her around. Turns out this little girl had other plans — she is my daughter, after all."
10 times celebrity mums were just like us when it comes to parenting
10 celebrity mums open up about how they suffered with postnatal depression
Did you know our Healthy Mummy Smoothies are breastfeeding-friendly?
Get support with The Healthy Mummy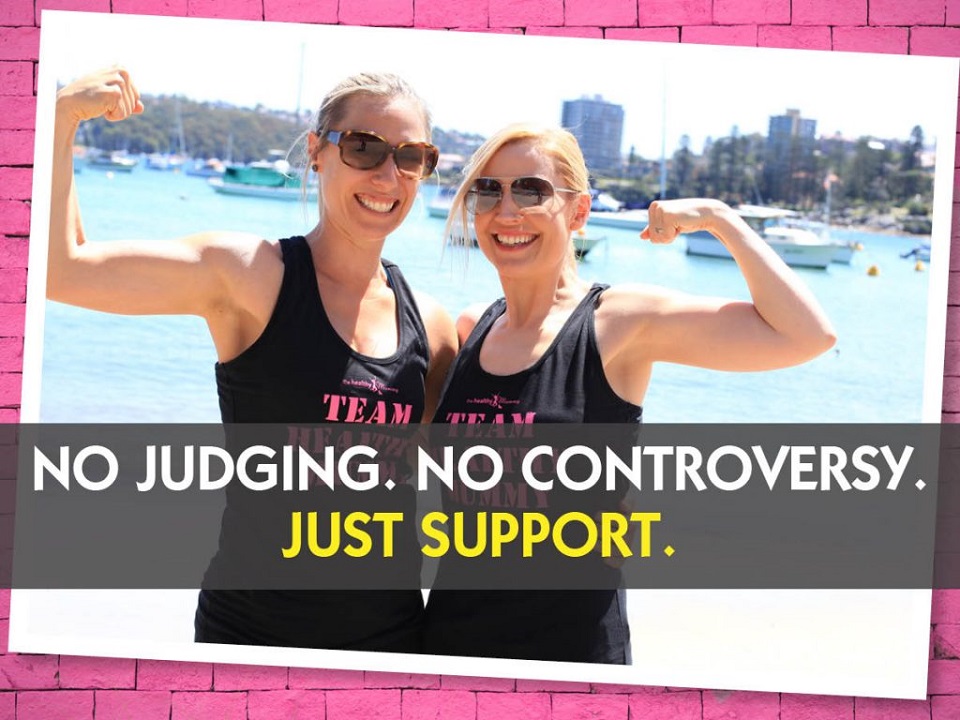 When women support each other incredible things happen.
The Healthy Mummy has a LARGE social footprint and offers mums access to online support groups. From our Private Support Group to our New Mum's Support Group…we have created judgement-free online forums to allow mums to connect with other mums to share advice, tips and tricks!
To find out MORE about our support groups or to join the other 100,000 mums in these groups, click HERE.