Are Kids Better Off With A Mum Who Stays At Home?
As debate rages over proposed changes to Australia's parental leave scheme, it appears many believe a mother's place is at home with a new study revealing a whopping 59 per cent of Americans saying kids with two parents are better off when one isn't working.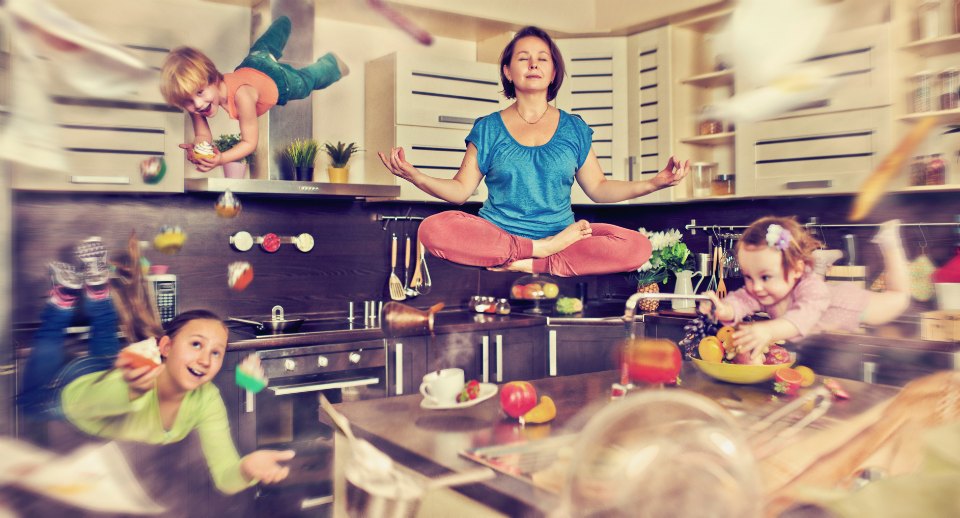 Incredibly, 45 per cent of those surveyed think it's better if the children's mother is the one at home.
Of the more than 4,500 adults who were part of the Pew Research Centre study, only 2 per cent said it's better if the father is the stay-at-home parent.
What about Australian families?
According to latest statistics available (2009-10), 66 per cent of mums work outside the home in Australian families with two parents.
But the tide is apparently turning, with the Australian Bureau of Statistics recently revealing a big increase in the number of dads who are using flexible work hours to take care of their kids.
"Around 30 per cent of dads took advantage of flexible work hours to look after young children (under 12), compared with 16 per cent of dads two decades ago," director of family and community statistics Lisa Conolly told news.com.au.
"The number of dads working from home to care for their children doubled from 7 per cent to 14 per cent. While dads who worked part time to care for their children rose from 1 per cent to 5 per cent."
However, it appears mums still do the majority of the heavy lifting when it comes to caring for the kids. About 90 per cent of fathers with children under 15 are employed and the majority of them are in full-time jobs, compared to less than half of mums that work.
Time to end the mummy wars
Cassandra Thorburn, estranged wife of Today show host Karl Stefanovic, recently penned an open letter to working mums. She called for an end to one-upmanship between stay-at-home and working mums.
"What I don't get is why, in my experience, you also feel you're in competition with us, the stay-at-home mums who made a different decision than you. Not a better or worse decision, just the right decision for us and a different one to you."
The mum-of-three calls for an end to the judgement, saying: "It's such a shame that the biggest critics of women seem to be other women."
Juggling home and work life? Here are 7 must-have survival skills that might help make your life easier and less stressful.