"What is this?" Chrissy Teigen asks fans for advice on this breastfeeding 'side effect'
While breastfeeding can be an INCREDIBLY beautiful bonding experience that many mums adore, the act of feeding your child with your breasts isn't always what it's cracked up to be (literally, cracked nipples suck).
And we're not just talking about those crazy moments when you're running around the house chasing a toddler who is on the lose with a black marker with one of your boobs hanging out.
Celebrity mum Chrissy Teigan has taken to Twitter to ask fans "WHAT IS THIS" and for advice on this not so glam breastfeeding 'side effect'.
Currently breastfeeding her new son Myles, Chrissy shared a video on her Twitter of her chest with the caption "help".
"Please look at my veins going to my milky boobs," she pleads in the clip. "What is this?"
Veins around the chest are common in breastfeeding women, we discuss below!
Help pic.twitter.com/RULEv1P8CJ

— christine teigen (@chrissyteigen) June 10, 2018
Chrissy Teigen proves she's just like us…again!
The first few weeks at home with your new born will be quite surprising when you are breastfeeding, one matter that may take you by surprise (like Chrissy) may be leaky and vein ridden breasts.
These come with the territory, oh and massively engorged ones that look like they might be trying to take over your entire body. The blue veins popping out of them are also quite a pleasant surprise and are actually nothing to be concerned about.
As the breast are engorged with milk, blood flow is required to supply you with enough breast milk. Your breasts also expand (get huge!), to accommodate the milk supply which means the skin stretches and is more think, hence you can see the blue veins more clearly.
To avoid any more surprises, here are the 9 things to expect during your first week at home with a newborn.
For breastmilk boosting nutrients try our Breastfeeding PLUS! Assist's with energy levels, immune function and support breast milk supply by providing mothers with a boost of vitamins and minerals to aid in recovery post birth.
The Healthy Mummy Smoothie
Did you know that The Healthy Mummy's range of delicious smoothies are breastfeeding-friendly?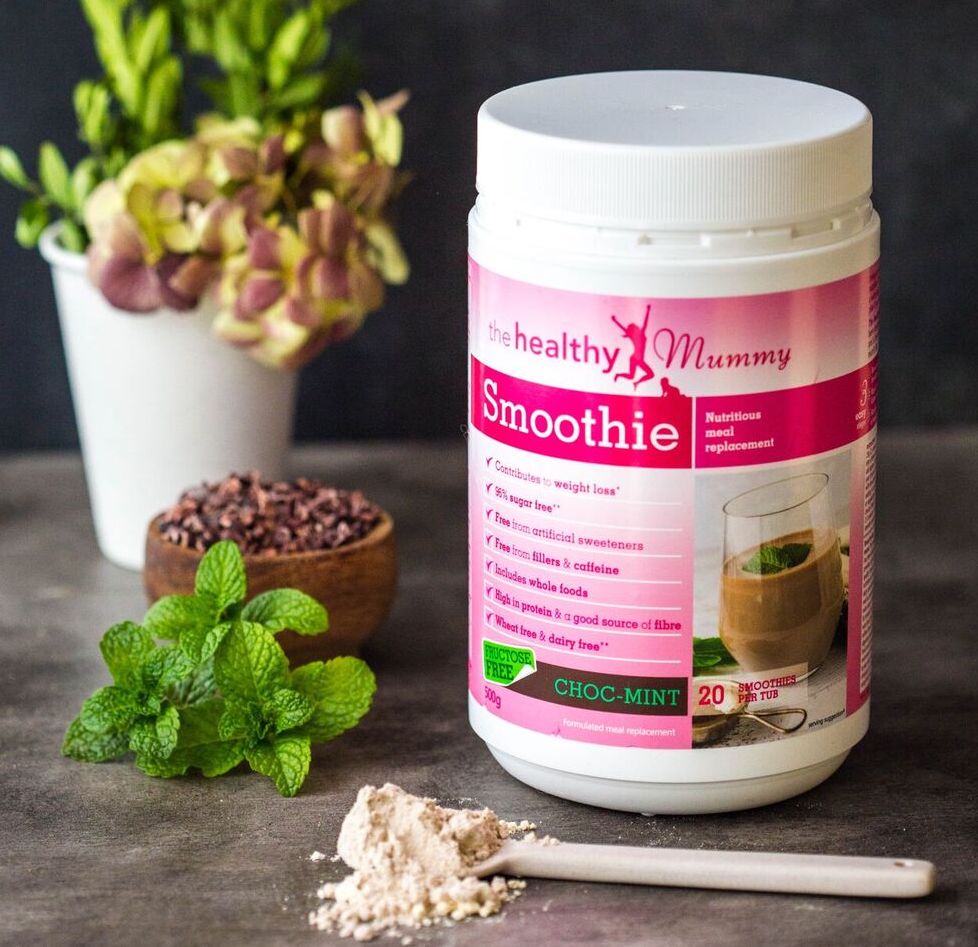 The Healthy Mummy smoothie has been created to help mums benefit from a wide range of nutrients which can also help support your healthy eating plan and exercise routine if you are trying to lose weight.
The smoothie range has been formulated by leading nutritionists, dieticians and with input from Monash University.
It offers an excellent source of essential vitamins, minerals, nutrients and important antioxidants.
It's also free from any weight loss accelerants, caffeine, contains no wheat ingredients, no fructose, is 96 per cent sugar free and is dairy free.
You can download our information fact sheet here. You can also download the smoothie label and ingredient list here.