New Line Of Congratulatory Cards Tell The TRUTH About Parenting
Scrap the CONGRATULATIONS card. Spare the flowers or the oversized balloons. These parenting support cards are what pregnant and new mums need the most.
We've all wandered through the card aisle looking for that perfect way to congratulate new parents on expanding their family. But often these cards miss the mark when it comes to what mums should really be congratulated for – growing an infant, pushing a baby out, surviving sleep deprivation and mastering the fine art of breast or bottle feeding.
These are the trials and tribulations that never seem to make it onto uplifting congratulations cards. But they really should. And now they do, thanks to the talented Emily McDowell and her line of
parenting support cards (and mugs).

Enlightening Cards That Tell It How It Is
Emily's line of parenting support cards deliver the advice that new mums need to hear – words of encouragement about the cold harsh truth about how hard being a mum can be.
"You're not a monster. Parenting is really hard."
Emily is a stepparent to an 11-year old boy and also has two very young godsons and understands the pressure that parents are put under.
"There's so much judgement around parenting, and culturally, we get a lot of messages that if you don't love it all the time, it must mean there's something wrong with you or you don't love your child enough," Emily tells The Healthy Mummy.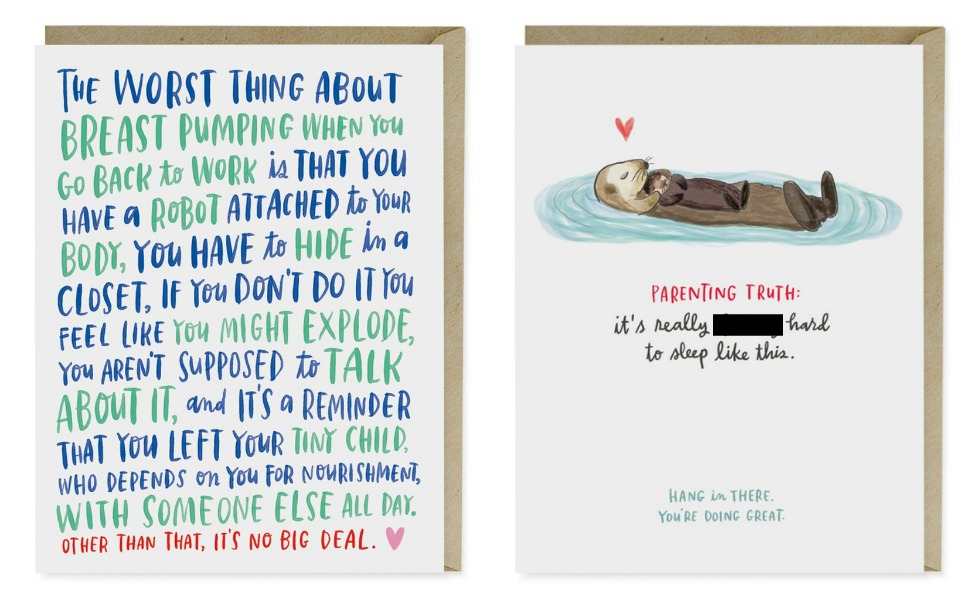 "So parents who struggle — and women in particular — often do so in silence, due to the amount of shame and self-judgement these feelings can bring up."
With messages like, "hang in there, you're doing great", Emily's line of cards are designed to give new parents a laugh and bring back the honesty and humour that modern day parenting often lacks.
"I made these cards in the hopes that they'll help parents feel supported and relieved, " Emily explains. "We can start to normalise the idea that struggling as a parent doesn't make you a bad parent.' It just means you're a human."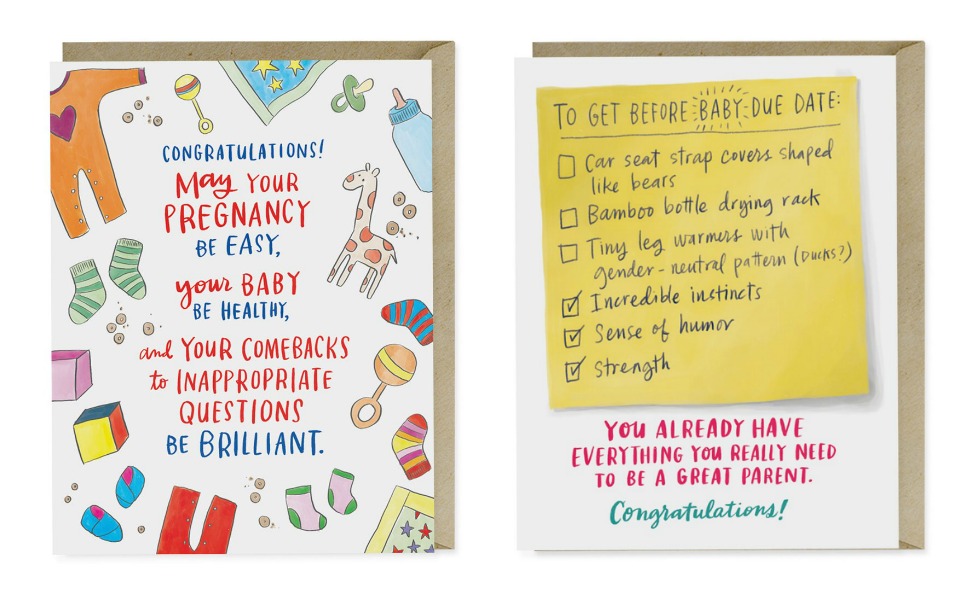 Take notes Hallmark. Sometimes Honesty is the Best Policy
In addition to three parenting support cards, Emily also has a line of pregnancy support cards that, once again, refrain from sugarcoating the reality. And we absolutely love them!
You can also get her "You're Doing a Great Job" mug (see below), the perfect way to enjoy your coffee in the morning (after having to reheat it in the microwave three times because the kids keep annoying you).
"The reality is, parenting is so hard, and it's totally normal to have complicated and mixed feelings about it," Emily adds.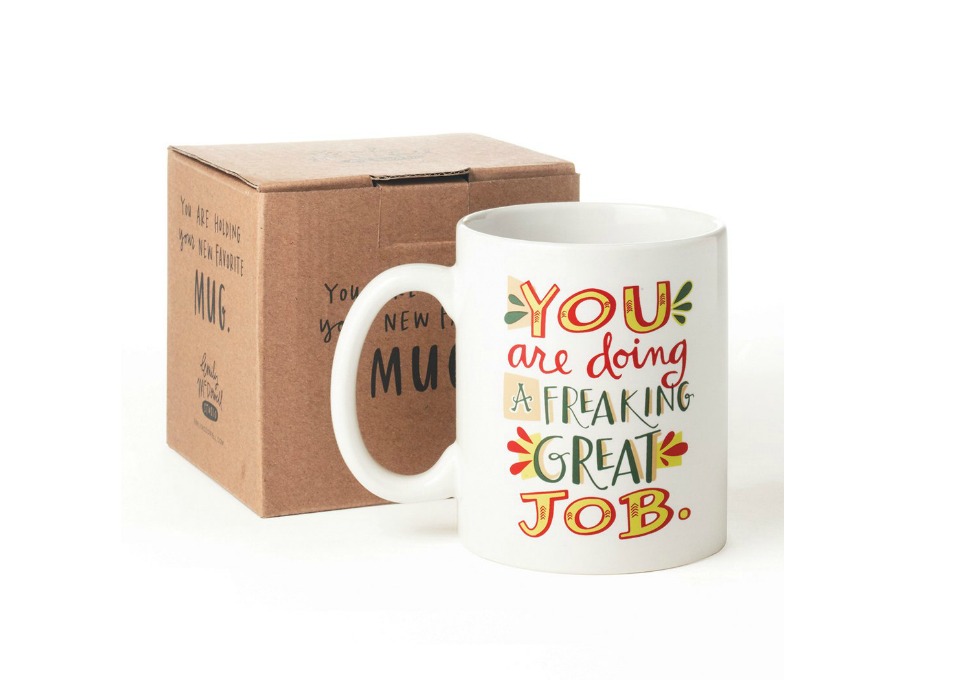 Sometimes, all it takes is a cute card to remind a new mum that she's doing everything right, and bring a smile to her face.
Emily is currently working on another line of parenting support cards for parents with older kids. We cannot wait to see them! You can pick up your own set and check out the additional range of handmade cards through her website.