A new study suggests that letting dads take over this simple activity can be beyond beneficial for mum  AND improving a child's behaviour and school readiness!
Do you know what it is?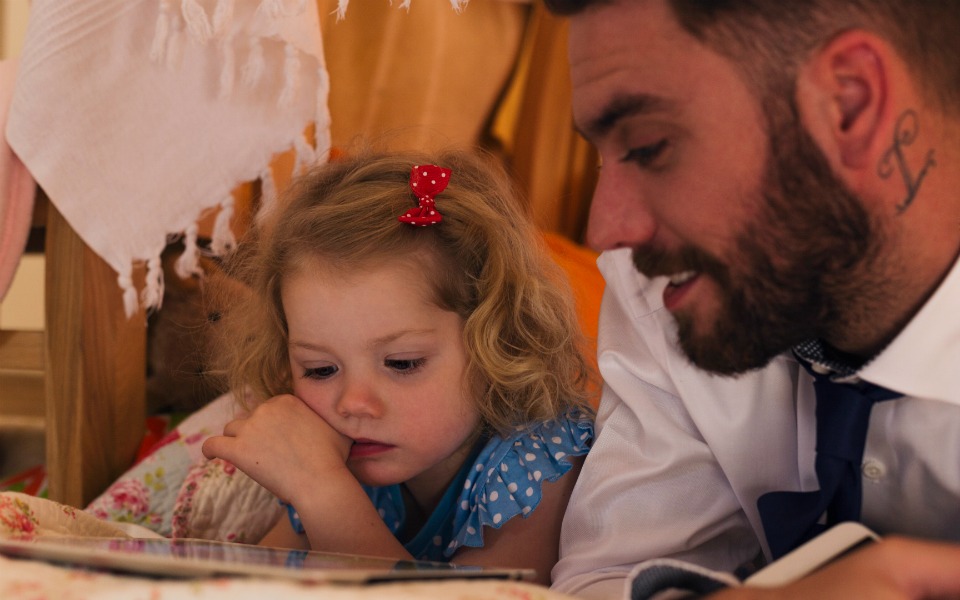 Study Encourages Dads To Take On Reading Responsibilities
In most households, the bedtime ritual is pretty standardised.
It begins with dinner, followed by bath time and then 'story time' with a book in bed. It seems many families like to unwind at the end of the day with a story.
While reading to your children has proven to beneficial over and over, a new study has looked at what happens when dads take over this bedtime ritual, and reads to his children.
The research uncovered that fathers who spend time every day reading to their preschool aged children can expect better parenting behaviours, child behaviours and language development in the child.
Father-Based Program Sees A 30 Percent Improvement In Parenting Among Participants
The study, led by NYU's Steinhardt School of Culture, Education, and Human Development, focused on 126 low-income fathers and their preschool-aged children.
The fathers were split into two groups (the participants and the control) with half of them taking part in an eight-week parenting program for fathers, known as Fathers Supporting Success in Preschoolers.
The study found a 30 percent improvement in parenting and school readiness outcomes among the participants when compared to the control group. Participants also reported improved discipline approaches and promotion of their children's psychological growth.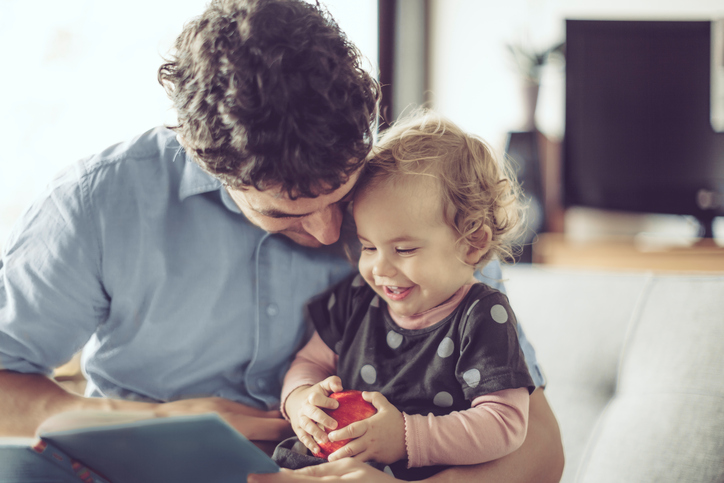 Reading Together Linked To Decrease In Depression In dads And Higher Communication Skills In Children
Researchers evaluated the children as well as the fathers, monitoring things like stress and depression in the dads as well as language and communication in the child.
"Unlike other parenting programs, fathers in this program were not recruited to work on parenting or reduce child behaviour problems, but to learn — with other fathers — skills to support their children's school readiness, which may remove stigma and support openness among fathers in supporting their children," Amil Chacko, associate professor of counselling psychology at NYU Steinhardt and the lead author of the study, explained.
Bonding Over Books – Reading Promotes More Than Just School Readiness
Although Chacko notes that any activity that allows a father and child to interact can be seen as beneficial, the study focused on book reading because of its interactive and dynamic properties. Plus, allowing dads to take over bedtime book duties means mums can get one of the other after-5pm chores completed.
"Rather than a goal of increasing father involvement, which implies a deficit approach, a program that uses shared book reading targets a specific parenting skill set and represents a valued activity for parents and children," Chacko said.
While there have been plenty of studies that showcase the importance of interaction with your children, especially at a young age, most studies and parenting programs are focused on mothers. The unique thing about this program was that it was all about dad.
And, as the study clearly suggests, dads shouldn't have to miss out on the bonding experience that comes with re-reading The Very Hungry Caterpillar over and over again for weeks on end!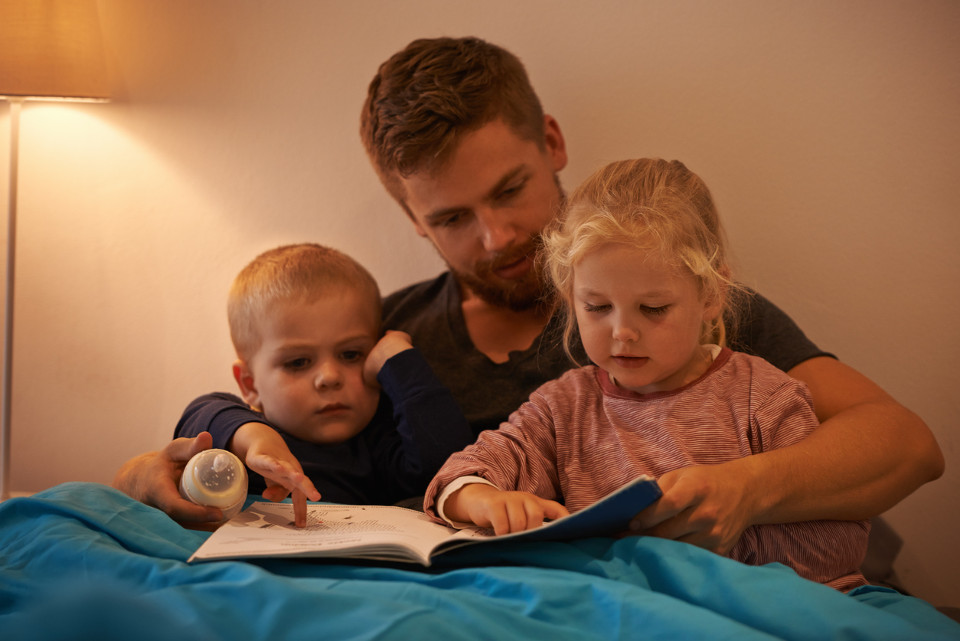 Be sure to check out these 5 Reasons Why Both Parents Should Do The Night Shift And Not Just Mums.