Are You Putting Your Child's Life At Risk By Using An Incorrect Car Seat?
Could you be unwittingly putting your child's life at risk because you haven't got them restrained in the correct car seat for their age and weight? We've put together a comprehensive list of recommended and legal requirements for child restraints and booster seats here in Australia.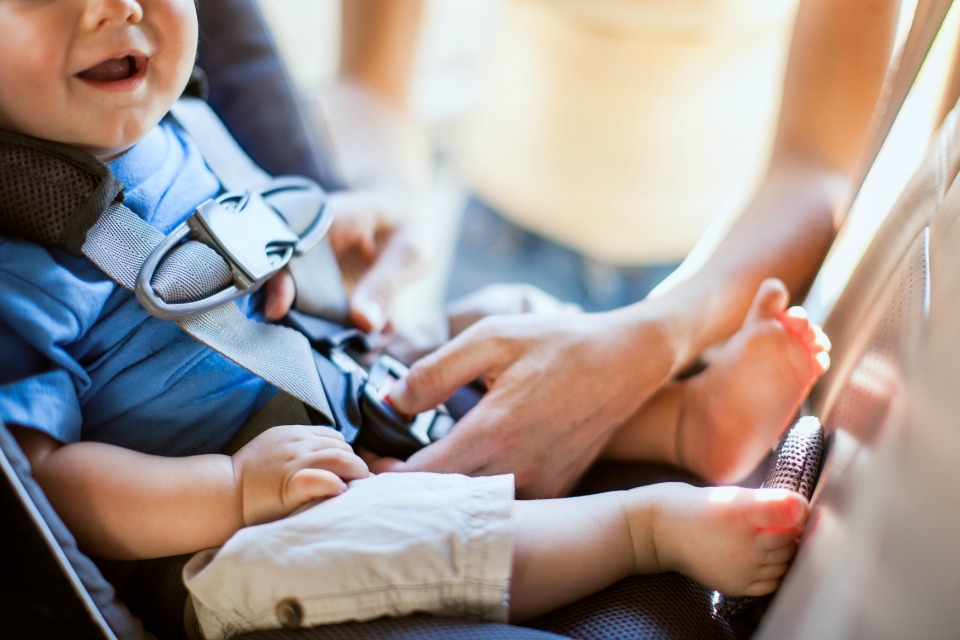 Just recently a family credited their toddler's rear-facing car seat with saving his life after a horrific car crash. There are many schools of thought in regards to whether children should be in rear-facing seats past the age of one.
In America both the AAP and the National Highway Traffic Safety Administration recommend children face backwards until they outgrow their seat. This means most should remain in a rear-facing seat until they're upward of two or three-years-old.
However, the right child restraint or booster seat for your child depends on how old and how big he is.
But what are the minimum legal requirements for using child restraints and booster seats? Here is some information from the Raising Children Network.
What Are The Legal Requirements?
According to law, children…..
Under six months must use a rear-facing child restraint with an inbuilt harness.
Aged six months to under four years must use a rear-facing or forward-facing child restraint with an inbuilt harness.
Children aged four years to under seven years must use a forward-facing approved child restraint with an inbuilt harness, or an approved booster seat with a fastened and adjusted seatbelt or child safety harness.
Kids aged seven years and older can use a child restraint or adult seatbelt depending on their size.
Fact: Did you know it's illegal for any child under seven to travel in a car without a correctly fitted, properly fastened child restraint that meets Australian safety standards?
What Are The Recommended Requirements?
While there are legal requirements, you might want to consider the recommended requirements. These are an indication of best practice child safety and are not enforced by the law.
However, your child will be a lot safer if you follow best practice guidelines for restraining your child in the car.
Remember, a child restraint only has the ability to keep your child safer if it is correctly fitted and adjusted every single time it is used.
Rear-facing
Keep babies & toddlers in a rear-facing car seat with in-built harness for as long as possible – until at least 2 to 3 years old.
Forward-facing 
Keep pre-school and early school age children in an in-built harness car seat for as long as possible – until at least 5 to 8 years old.
Booster seat
Keep older school age children in a booster seat with full adult seatbelt for as long as possible – until at least 8 to 10 years old.
Back seat 
Keep all children in the back seat of the car for as long as possible – until at least 12 years old.
Fitting Child Restraints And Booster Seats
Child restraints can be particularly tricky to fit. It's a good idea to have them fitted at a local fitting service – especially when you're still learning how to use them.
Always follow the manufacturer's instructions. If you're not sure where the child restraint anchorage points are, your car manual should tell you.
When you're learning how to fit and use a child restraint, it also helps to know how to:
get a firm fit in the vehicle
choose the correct anchorage point
position your baby and firm up the harness
adjust and check the straps as your child grows, according to the manufacturer's instructions and laws and recommendations on the use of child restraints.
Sitting in a child restraint for long periods isn't good for your child's physical development. This is why it's important to take your baby out of her car restraint when you get out of the car, even if she has fallen asleep. It's also good to take a break every two hours on long trips to stretch.
To make sure your child is as safe as possible, don't buy, accept or use a restraint that:
is more than 10 years old
has been in a crash, even if there's no obvious damage
has splits, cracks or large stress marks in the restraint shell
has straps that are frayed, worn or damaged
has a buckle that doesn't click the harness into place securely
doesn't have the AS/NZS 1754 label.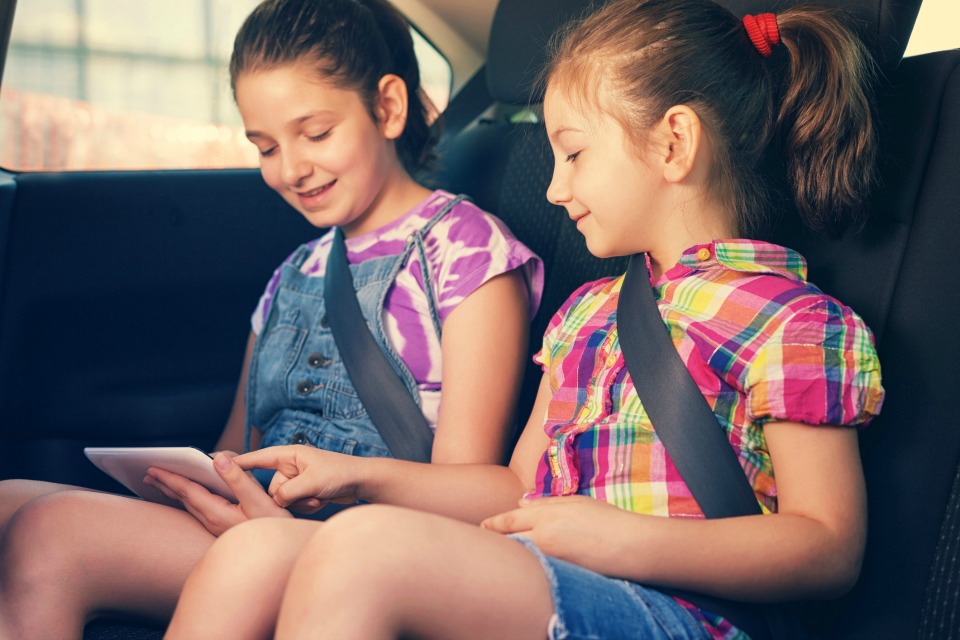 When Can Kids Legally Wear Adult Seatbelts
By law, a child aged seven years and older can use an adult seatbelt, but only if he or she big enough. If a police officer thinks that a child aged over seven years isn't wearing an adult seatbelt correctly, the officer can give you an infringement notice.
It's important to note that most 7-year-olds are too small for an adult seatbelt. Many children aren't big enough for an adult seatbelt until they're 10-12 years old.
The five-step test can help you decide if your child is big enough to move to an adult seatbelt.
Children are big enough to use adult seatbelts if they can do the following:
Sit with their backs firmly against the seat back.
Bend their knees comfortably over the front of the seat cushion.
Sit with the sash belt across their mid-shoulder.
Sit with the lap belt across the top of their thighs.
Stay in this position for the whole car trip.
You can check the performance of any child restraints you're interesting in buying at Child Car Seats. For more information on safety standards visit the Raising Children Network site here.
If you've got a newborn, here is a post about why they shouldn't be in car seats for too long.