Fifi Box back at work WITH baby Daisy
Fifi Box has returned to work less three months after the birth of her second daughter, Daisy.
Fifi Box back at work with baby Daisy
The radio presenter is back on Fox FM this week with co-hosts Brendan Fevola and Byron Cooke live from her bedroom with baby Daisy by her side.
Fifi shared a video of her first day back at work on Instagram with her fans.
You could see the busy mum at home in her dressing gown in front of the microphone with baby Daisy.
During one segment she told her co-hosts that she needed to be excused for a sec.
"Continue the conversation without me, I'll be back in a sec," Fifi said.
Little Daisy was ready for a feed and Fifi did exactly what any mum would do.
"Sorry I've just had to put her on for a feed," she said after accidentally giving them an eyeful. "Is the webcam a bit high?"
Byron laughed and replies: "It's a mother's right to do that. Daisy is very hungry obviously, starving".
Fifi asks, "You can't actually see my boob can you?" They replied, "Yeah you can".
Daughter, Trixie, also made an appearance this week popping in to say HI while mum was live on air leaving the hosts all very confused and off-track from their original discussion.
Tips on how you can combine work and breastfeeding
Decide what works best for YOU!
Choose how you are going to continue your breastfeeding relationship and maintain your supply.
Options include:
Having your baby brought to you for feeds
Taking breaks to go feed your baby off site
Expressing for missed feeds whilst at work and baby is fed expressed breast milk (EBM), donor milk and/or formula whilst you're away
For older children – Feeding at the breast before and after work and they have solids and water while you're gone.
For more great tips read – How to return to work and continue breastfeeding
The Healthy Mummy Pregnancy Smoothie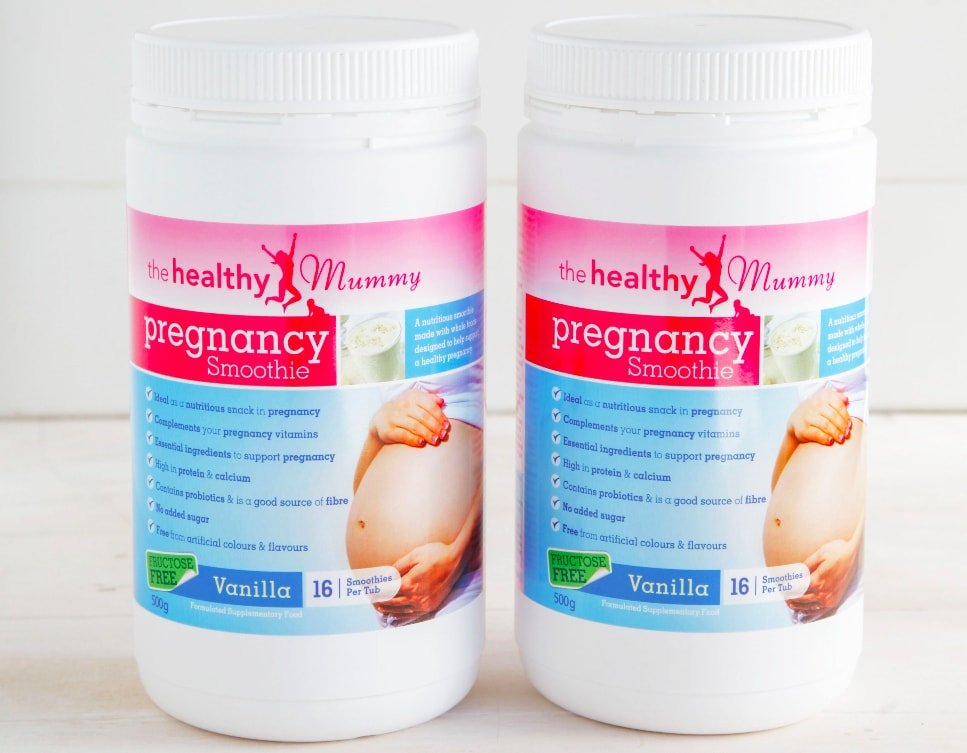 The Healthy Mummy Pregnancy Smoothie is a convenient and nutritious supplementary drink. Our Pregnancy Smoothie can help you meet the increased nutritional requirements of pregnant women. The Pregnancy Smoothie is made from whole foods, is high in protein and calcium, contains probiotics and is a good source of fibre.