A new postnatal depression unit is opening in Queensland, the state's first public mother-and-baby mental health.
The clinic, which is based at Gold Coast University Hospital, will open next week and will help treat mums diagnosed with acute postnatal disorders.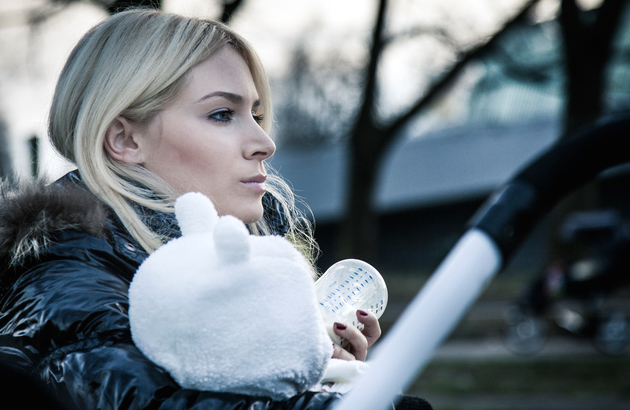 The First Public Mother-And Baby Mental Health Unit
It will have four beds for mothers and babies, and will be situated within a wing of an acute mental health ward.
The State's Minister for Health and Ambulance Services Cameron Dick said the new Lavender Parent and Infant Unit will enable women to seek the treatment they deserve, without the added worry of being away from their babies. 
Qld's first public mum & baby perinatal mental health unit will soon open at Gold Coast Uni Hospital #qldpol @GC_Health @PANDA_NATIONAL pic.twitter.com/JPt3lMwYXE

— Cameron Dick (@camerondickqld) March 14, 2017
"Perinatal Anxiety and Depression Australia figures show more than 1 in 7 new mums and up to 1 in 10 new dads experience postnatal depression each year,"  he says in a media statement. 
"While Queensland's public hospitals provide a range of perinatal mental health services, this is the first time mothers will be able to be admitted for treatment and support with their babies.
"This is an important step forward because we know that intervention during the perinatal period is critical to improving the health of mothers and their ability to care for their baby."
Palaszczuk Govt opens new unit on the Gold Coast to help mothers with postnatal issues #qldpol: https://t.co/dqV72lAR14 via @YouTube

— David Marler (@Qldaah) March 14, 2017
"This new unit will ensure mothers with acute perinatal disorders can receive treatment while continuing to nurture and bond with their baby."
Support Available
Gold Coast Health Mental Health and Specialist Services Executive Director Karlyn Chettleburgh says experienced staff will be on hand at the clinic.
"Our lead clinician is perinatal psychiatrist Dr Susan Roberts who is among the state's top specialists in this area and has been a major driver advocating for services that support the health and wellbeing of both mother and baby," she says.
"She will be heading up a … team that includes experienced doctors, nurses, social workers, occupational therapists and other allied health workers.
"Alongside the clinical services, patients will have access to members of the lived experience team – people who are able to offer peer support to mum and the extended families during their stay."
@GC_Health set to open the first public mother-and-baby mental health unit in #Qld. https://t.co/OVJhpKJVZn. @camerondickqld pic.twitter.com/e2C09dBdOf

— Gold Coast Health (@GC_Health) March 14, 2017
The Lavender Unit will open at Gold Coast University Hospital on March 24, 2017.
Seeking The Support You Deserve
Pregnancy and motherhood can be a difficult time. There is just so much change happening including changes to your body and to your lifestyle. It's great to see that more is being done to support mums who are battling postnatal disorders.
Ali Pickles, Registered Midwife from The Healthy Mummy Pregnancy team, has previously written a blog aimed at helping mums to better understand postnatal depression and what to look for and how to seek help and support if you need it. You can read this information blog here.
Here at Healthy Mummy H.Q we encourage all mums to speak up, chat with their family, friends (and most importantly) their healthcare practitioner if they are experiencing symptoms such as:
Crying for no particular reason;
Ongoing low mood and constantly feeling overwhelmed;
Feeling as though you are struggling to cope;
Difficulty sleeping;
Difficulties bonding with the baby or with relationships;
Low energy level, withdrawal, low appetite, and feelings of guilt.
Please note: There is a range of signs and symptoms that are as a result of postnatal disorders. To find out more, visit Perinatal Anxiety and Depression Australia's [PANDA] website. 
We also want to remind mums who are facing postnatal disorders…that you are NOT ALONE! Here is a great blog regarding What All Mums Who Struggle With PND Need To Hear.
Again, if you are feeling like you are struggling with a postnatal disorder, seek help from your GP or you can contact Lifeline 13 11 14, Perinatal Anxiety and Depression Australia [PANDA] 1300 726 306 or Beyond Blue 1300 22 46 36.