Clever Food Labels Put Calorie Count Front And Centre
If you're a supermarket squinter, trying to read the calorie content on the  back of products, you'll love these reimagined food labels. From junk food to alcohol, this ingenious project allows us to know exactly what we're putting into our bodies at a glance.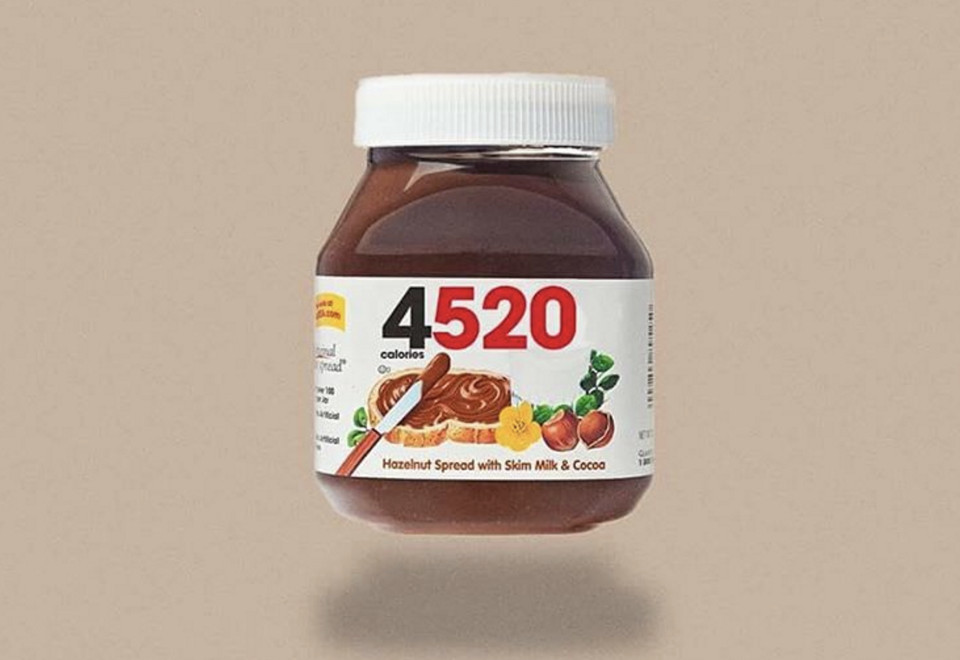 It's no secret that we're all about maintaining a balanced diet, so this rather clever calorie count concept dreamt up by a pair of advertising students has us intrigued. The Calorie Brands project claims that this is what food labels should look like, 'to help you achieve your summer body goals'.
Fast food with fast labels
Alessia Mordini and Rodrigo Domínguez from Miami Ad School Madrid told The Healthy Mummy that they came up with the idea while snacking.
"Even though you can find nutrition facts behind the products, they are always shown per serving, making it harder for people to know how much calories and fat the whole product contains. That fact together with the moment of the year we created it (weeks before summer) made us believe it could work."
The project uses popular 'fast' and 'junk' foods to demonstrate just how many calories are in the entire product – for example, 140 in a can of soft drink or more than 800 calories in a carton of orange juice.
Eating responsibly made easy
The pair says we're all a little in denial when it comes to what we're actually feeding our bodies, "Especially when we are trying to eat healthier, we are experts on cheating ourselves.
"However, Calorie Brands is not created to make people stop eating those products and calories are not the only thing you should care about. The account is just a reminder that tries to help you if you're trying to have a healthier diet, you can still have all of them responsibly."
Alessia and Rodrigo say they're now trying to work with some low calorie brands to feature on the Calorie Brands account.
If you want to lose weight the healthy way the sign up to our 28 day weight loss challenge today!