Hospitals Banned From Marketing Formula To New Mums, To Boost Breastfeeding
In a controversial move, more than one hundred US hospitals have banned supplying formula marketing materials and free samples to new mums, in a bid to lift breastfeeding rates. As part of the new regulations, hospitals will also have to discuss the 'risks' of giving newborns dummies.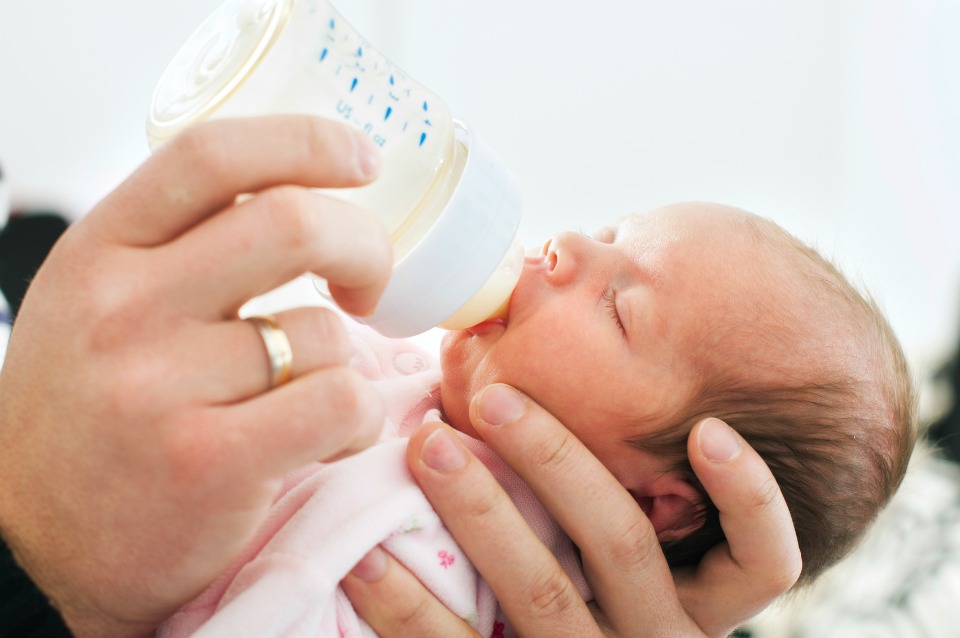 With less than half of babies born in New York being exclusively breastfed in their first days, all 126 of the state's birthing hospitals will now adopt the strict regulations. This includes hospitals being required to place newborns with their mums for skin-to-skin contact immediately after birth.
The New York State Department of Health says hospitals will also need to tell new mums about the 'risks of early pacifier use,' because, 'the use of pacifiers can interfere with the mother's ability to recognise early feeding cues and make it difficult to establish breastfeeding'.
Formula samples banned
In addition, hospitals will now be prohibited from giving new mums gift bags that have formula marketing materials and samples.
Commissioner of Health Dr. Howard Zucker says the measures are aimed at supporting and encouraging new mums to exclusively breastfeed, until their baby is six-months-old.
"Research shows that breast milk provides unique nutrients and antibodies that help protect babies from diseases such as ear infections, lower respiratory infections and diarrhea, and decrease the risk of asthma, diabetes and obesity later in life. For women, breastfeeding lowers their risk for breast and ovarian cancer, as well as diabetes," he said.
The health department points out that those mums who have already chosen to formula feed, or have a medial need to, won't be impacted.
Breastfeeding in Australian hospitals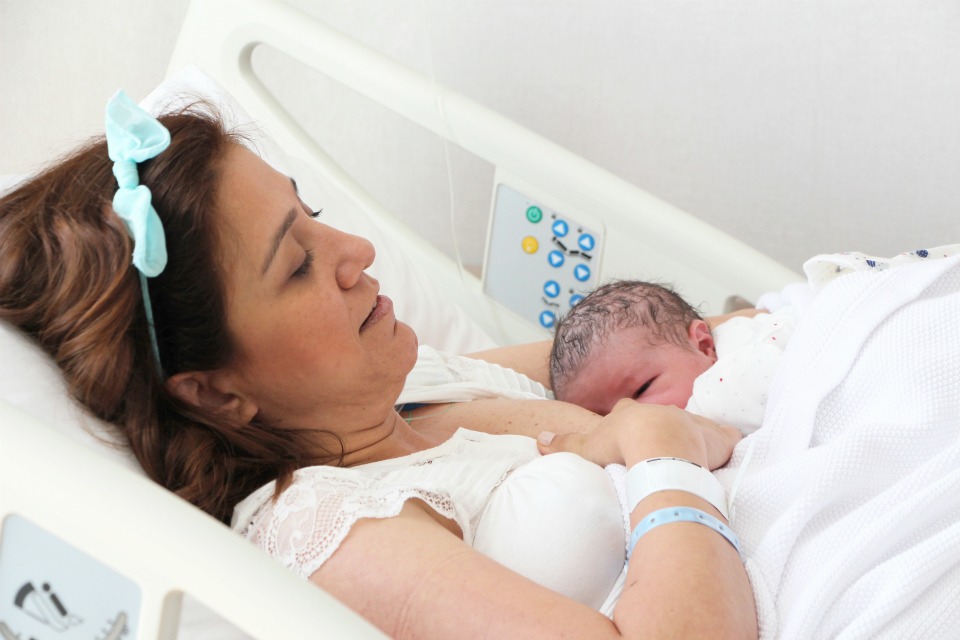 In Australia, and incredible 96 per cent of newborns are initially breastfed. However, this drops to 39 per cent of babies still being exclusively breastfed at four months, and just 15 per cent by six months.
To try and combat this, the Australian Department of Health developed a national breastfeeding strategy, and has also encouraged all hospitals to gain WHO/UNICEF Baby Friendly Health Initiative accreditation – meaning they should:
Have a written breastfeeding policy that is routinely communicated to all health care staff.
Train all health care staff in skills necessary to implement this policy.
Inform all pregnant women about the benefits and management of breastfeeding.
Help mothers initiate breastfeeding within a half-hour of birth.
Show mothers how to breastfeed and how to maintain lactation, even if they should be separated from their infants.
Give newborn infants no food or drink other than breast milk unless medically indicated.
Practice rooming-in – allow mothers and infants to remain together – 24 hours a day.
Encourage breastfeeding on demand.
Give no artificial teats or pacifiers (also called dummies or soothers) to breastfeeding infants.
Foster the establishment of breastfeeding support groups and refer mothers to them on discharge from the hospital or clinic.
If you're considering or are already breastfeeding, take a look at our archives on healthy breastfeeding.
Baby Friendly Health Initiative information via Ten Steps.