Get your FREE 7 day guide of home fitness, meal plan and support
The Healthy Mummy has pulled together a comprehensive and FREE guide for you to follow for one week including a meal and fitness plan.
Searching for an easy-to-follow meal plan with exercises that you can do from the comfort of your living room? Well, fear not The Healthy Mummy has pulled together a comprehensive and FREE guide for you to follow for one week.
With the majority of Australia in lockdown, it's not easy to get to the gym so we have included some FREE workouts from our The Healthy Mummy app that you can do at home as well as a seven-day meal plan and support for your overall health and wellbeing.
A message from Healthy Mummy founder Rhian Allen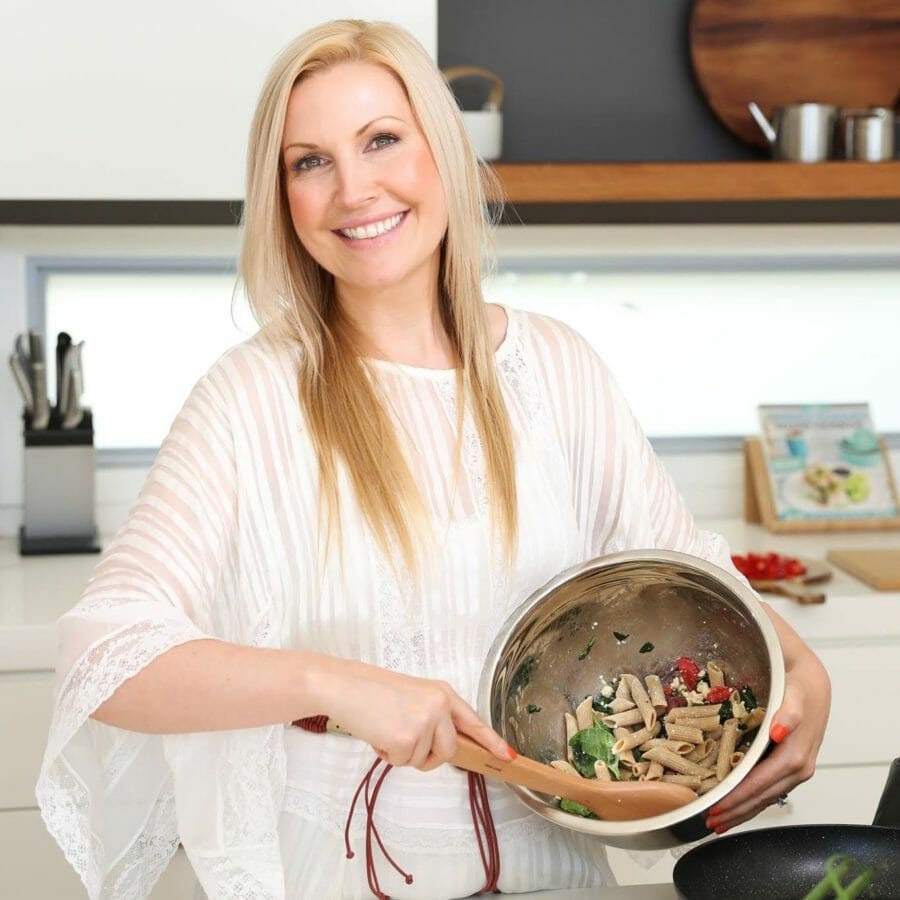 "Being a mum is HARD WORK and we all totally GET IT here at The Healthy Mummy! This understanding and empathy shines through in the recipes, the exercises, the products and the amount of budget and family friendly products available. We understand how hard it is for so many mums to get to the gym, and to make a meal from scratch," she says.
"We are all tired but so many mums say they don't feel or look like they did before they had kids, which is why I created The Healthy Mummy. All of the exercises can be done from home without expensive gym equipment. In fact, for some you can use your kids as weights!
"Another big part of what we offer is SUPPORT. The aim of the The Healthy Mummy focus is to educate mums how they can make small changes to their life to become healthier and also show them how they can change their life to a healthy one for them and their family."
YOUR FREE 7 Day Health and Fitness Guide from the 28 Day Weight Loss Challenge
Food
With over 5,500 recipes and customisable weekly meal plans, The Healthy Mummy App does all the planning for you. We recommend 3 main meals and 3 snacks a day, and you can customise all the recipes to suit you and your family.
Fitness
No matter what your fitness level or how much time you have to exercise, the Healthy Mummy App has an at home work out for you. From Hiit Works to Pilates, Dance fit – we have a workout to suite you.
Support and Wellbeing
Mental wellbeing is CRITICAL to our health and wellness and we should discuss it EVERY DAY. On The Healthy Mummy app we have a heap of tools to help support YOU on your weight loss and healthy lifestyle journey. On the app, we have meditations, self care videos, video talks from our experts including mental wellbeing talks, cooking videos as well as podcasts.
Your 7 Day Plan…
Monday
Breakfast: Sweet potato & egg brekkie bites
These delish Sweet Potato And Egg Brekkie Bites are the perfect 'grab and go' breakfast for those mornings when you need to get out of the house, pronto. They also make a fantastic, protein-packed snack.
Lunch: No-Rice Sushi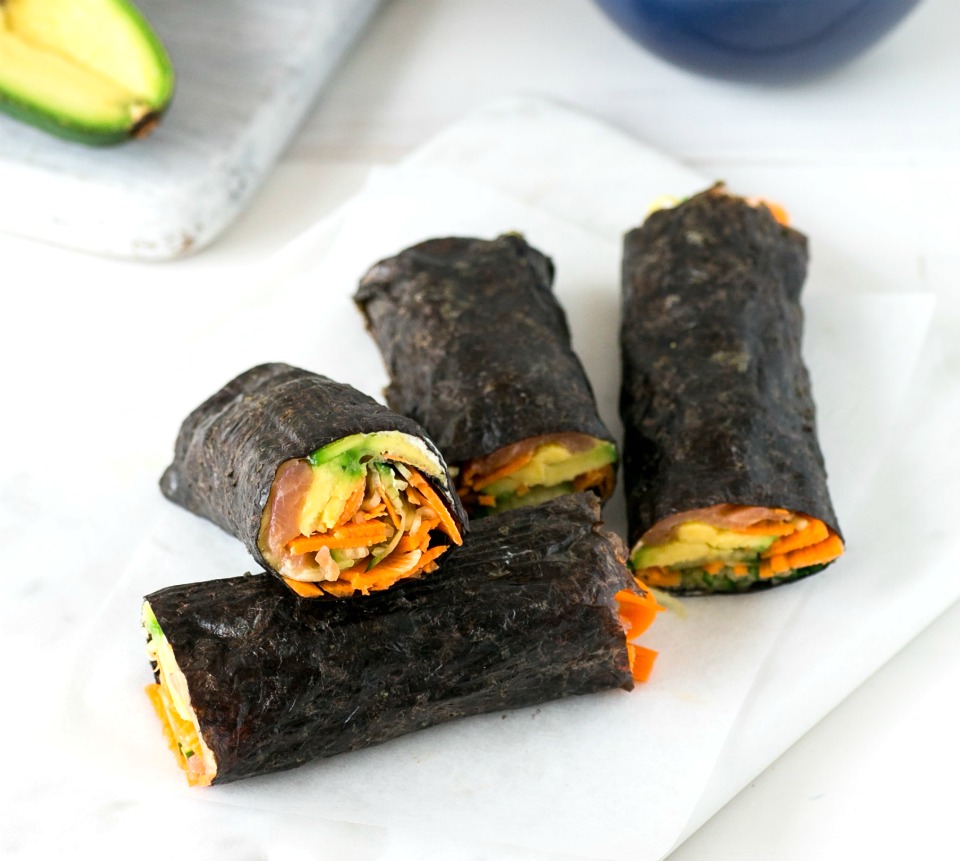 Sushi is always a good idea! This version has no-rice making it a light, yet sustaining lunch due to the salmon and avocado providing health fats and protein. At 209 calories this lunch is a great and quick option.
Dinner: One Pot Spaghetti Bolognese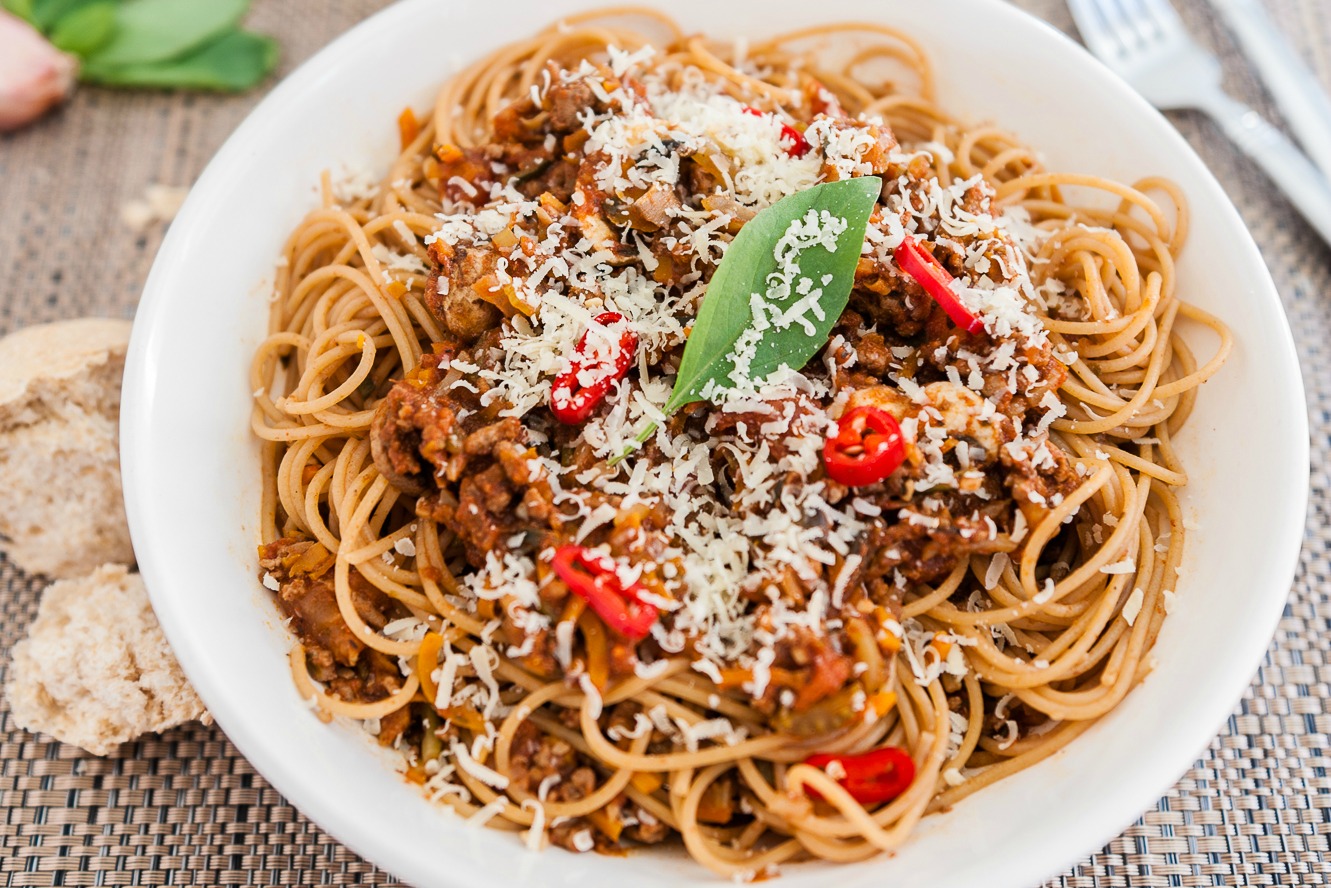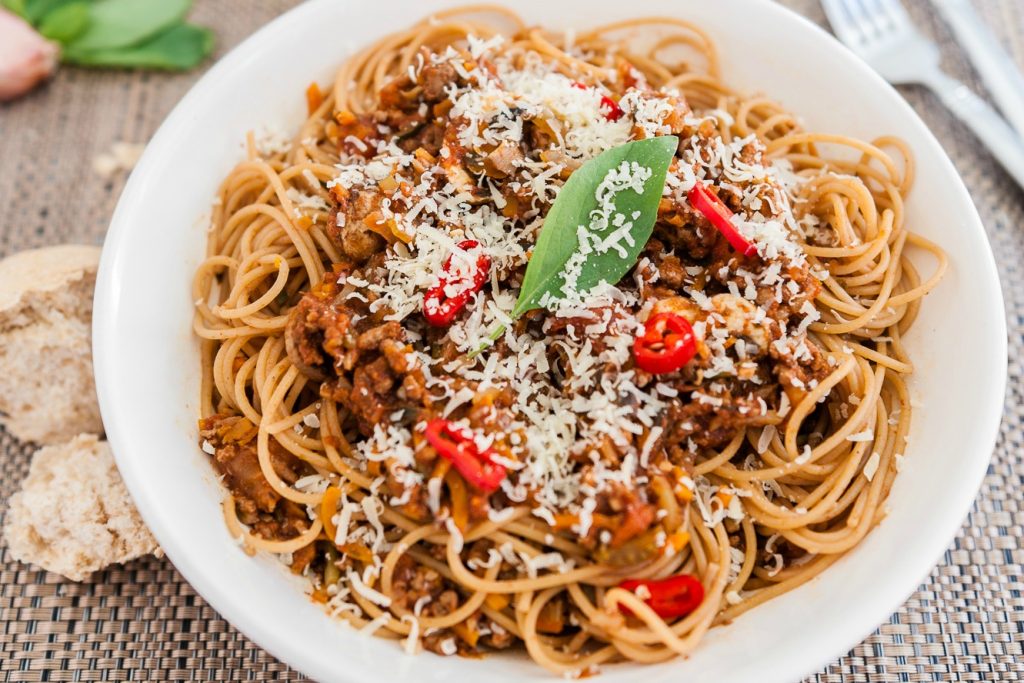 Spaghetti Bolognese is a true family favourite. This recipe is loaded with veggies and is prepared in one pot – easy! This recipe makes 6 serves and is a great mid-week meal on the table in around 30  minutes!
Watch how to make it!
Snacks:
Healthy Chocolate Weet-Bix Slice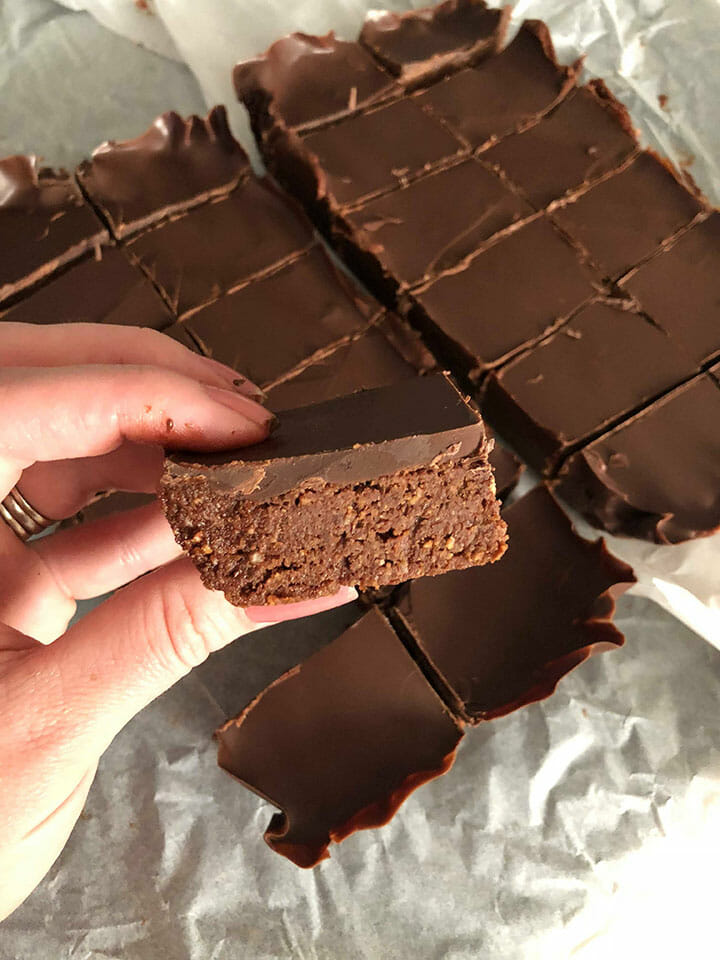 One of the Healthy Mummy's most popular recipes, this is a delicious and decadent chocolate slice recipe that is high in fibre and healthy fats to keep you feeling fuller for longer. Plus it's under 200 calories!
Workout: Belly Blaster Workout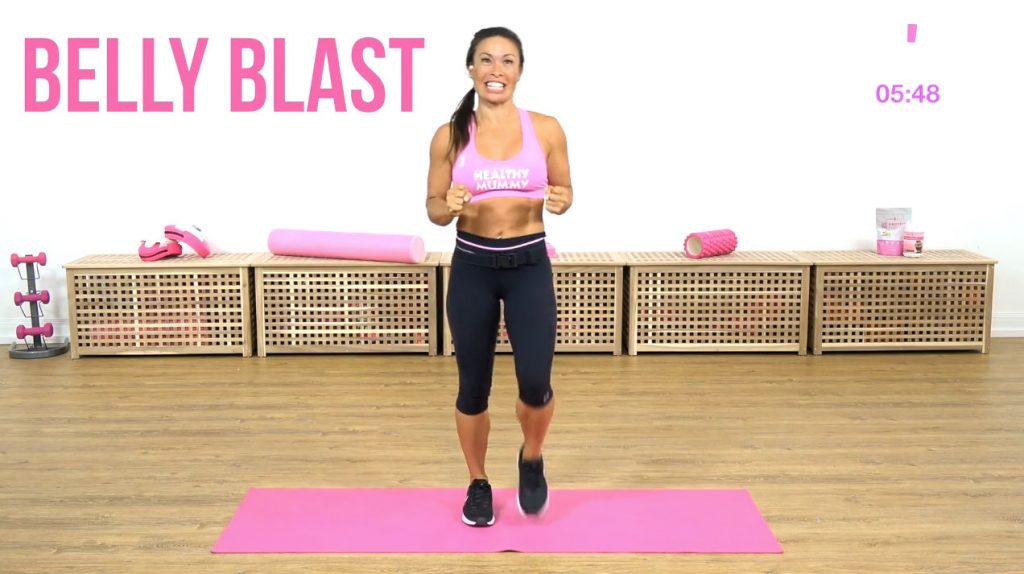 Led by our AWESOME Healthy Mummy Fitness Trainer Wendy Smith, the Healthy Mummy Belly Blaster workouts are short routines, ideal for busy mums who want to work on blasting fat and toning the tummy area.
This workout combines cardio and core strengthening and is approximately 5 minutes long, so great to fit in after a walk, jog or other cardio activity you may include in your day. You could do one workout in the morning and then finish the day with another routine, at your relevant fitness level.
Tuesday
Breakfast: Quick and easy breakfast banana split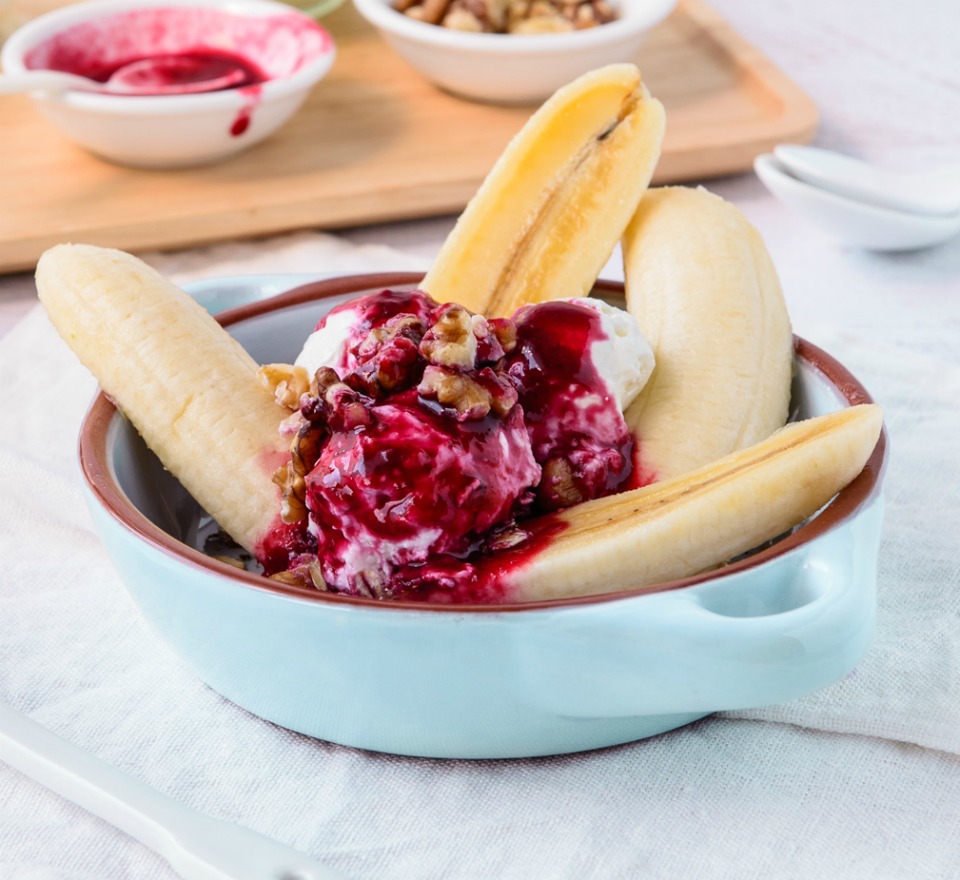 Here's a popular dessert that's so healthy you can eat it for breakfast. It's a great recipe for fussy eaters who might enjoy combining the ingredients themselves to make it 'just right.' With no added sugar, and just a handful of simple ingredients, you can have a less stressful breakfast with this tasty recipe.
Lunch: Chicken Caesar Wrap
This recipe can be made entirely from leftovers, if you have some ham in the fridge, or some chicken from last night, add this into your wrap with a boiled egg and lettuce and voila! 261 calories done.
Dinner: Super Speedy Beef Stir Fry Just 245 Calories
If you want a healthy meal that takes just 15 minutes to prepare, this Speedy Beef Stir Fry is for you. Super quick, super tasty and super healthy. You can swap the veggies to what you have on hand and the beef for chicken if you prefer. Totally flexible.
Snacks: Paprika Roasted Chickpeas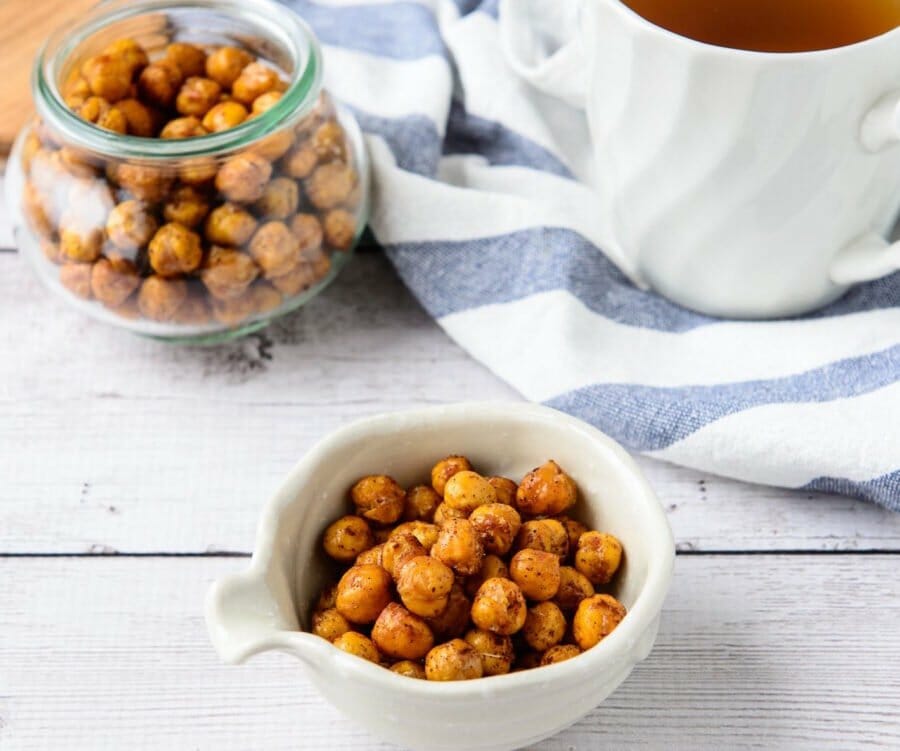 Having a jar of these in the cupboard is a great way to ensure you always have a healthy snack on hand when needed. You can adjust the recipe if you fancy something sweet by swapping the paprika and salt for some brown sugar and cinnamon.
45 CALS Serves 1, Prep time 10 mins, Cook time 30 mins
INGREDIENTS
¼ cup tinned chickpeas, drained
¼ tsp extra virgin olive oil
¼ tsp smoked paprika
pinch of salt
METHOD
1 Preheat the oven to 180ºC.
2 Drain chickpeas. Tip onto paper towel, then rub gently to dry them. Transfer to a lined baking tray.
3 Drizzle with olive oil and toss to combine. Sprinkle with paprika and a pinch of salt and bake for 30 minutes.
4 Allow to cool slightly to serve.
TIP Make extra and store in an airtight container in the pantry for up to a week.
Workout: Lower Body and Arms workout
Nathalia Melo heads up our 28 Day Stronger Program and in this workout, targets the lower body and arms. Nathalia's workouts are designed for mums to gain strength and cardio fitness. This is a full 25 minute workout including warm up and cool down.
Wednesday
Breakfast: Nutty toasted muesli & yoghurt breakfast sundae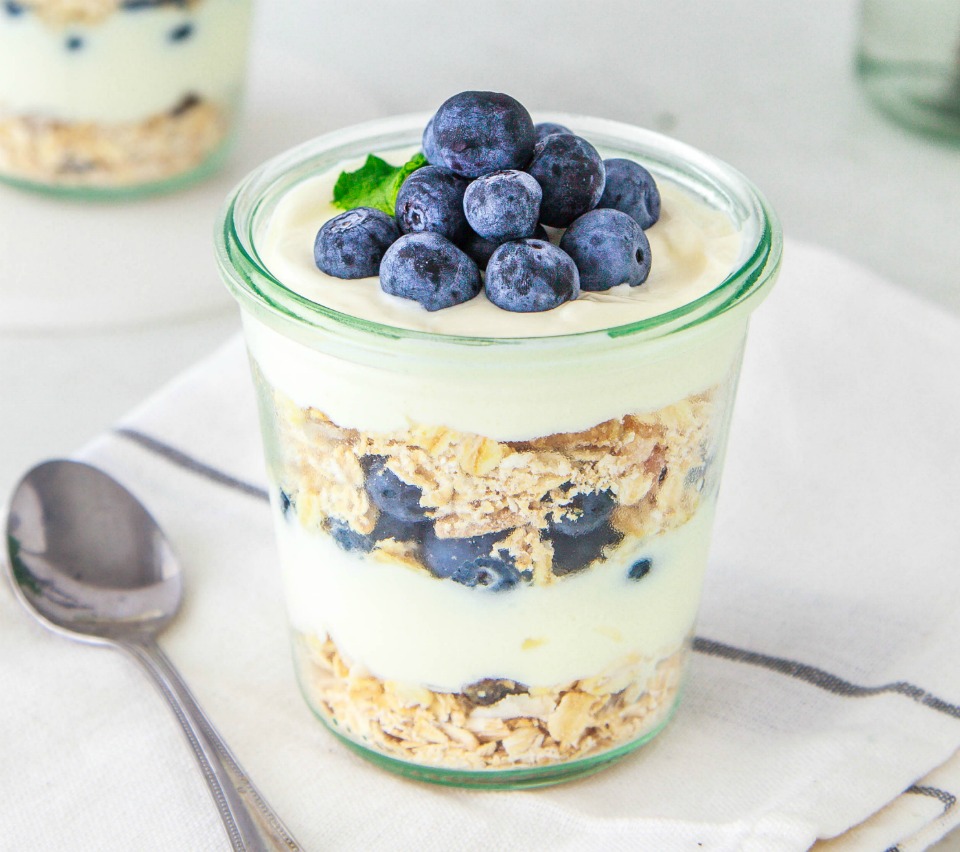 Make this deliciously nutty muesli ahead of time and you've got a super healthy breakfast that only takes 30 seconds to throw together in the morning.
Lunch: Poached Chicken, Avocado and Blood Orange Salad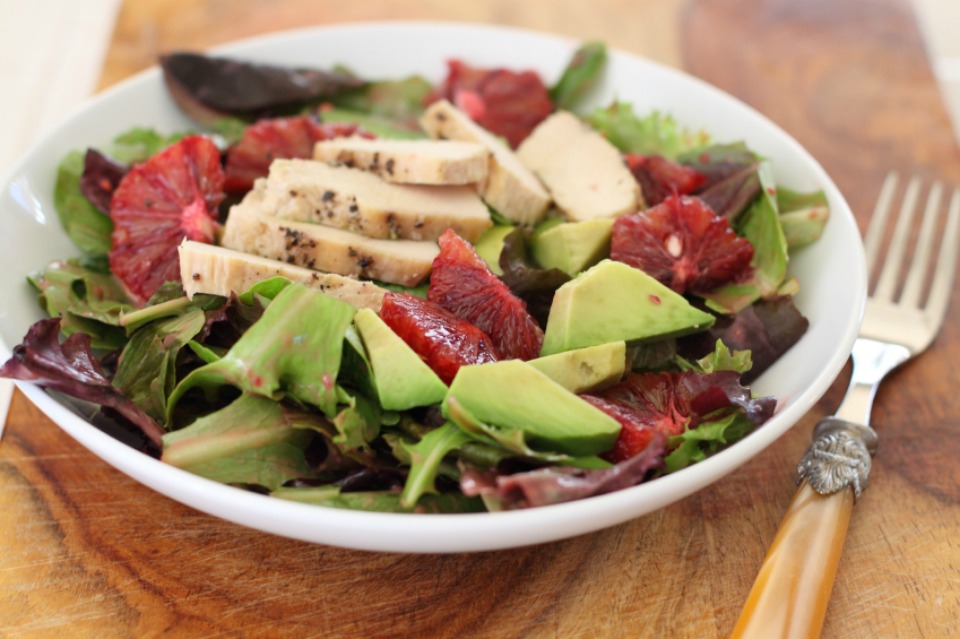 A salad packed with vitamin C, folate, protein and fibre, this Poached Chicken Salad comes in at 310 calories. What more could you ask for!? Topped with blood orange, this is a salad that will suit any season.
Dinner: Slow Cooker Porcupine Meatballs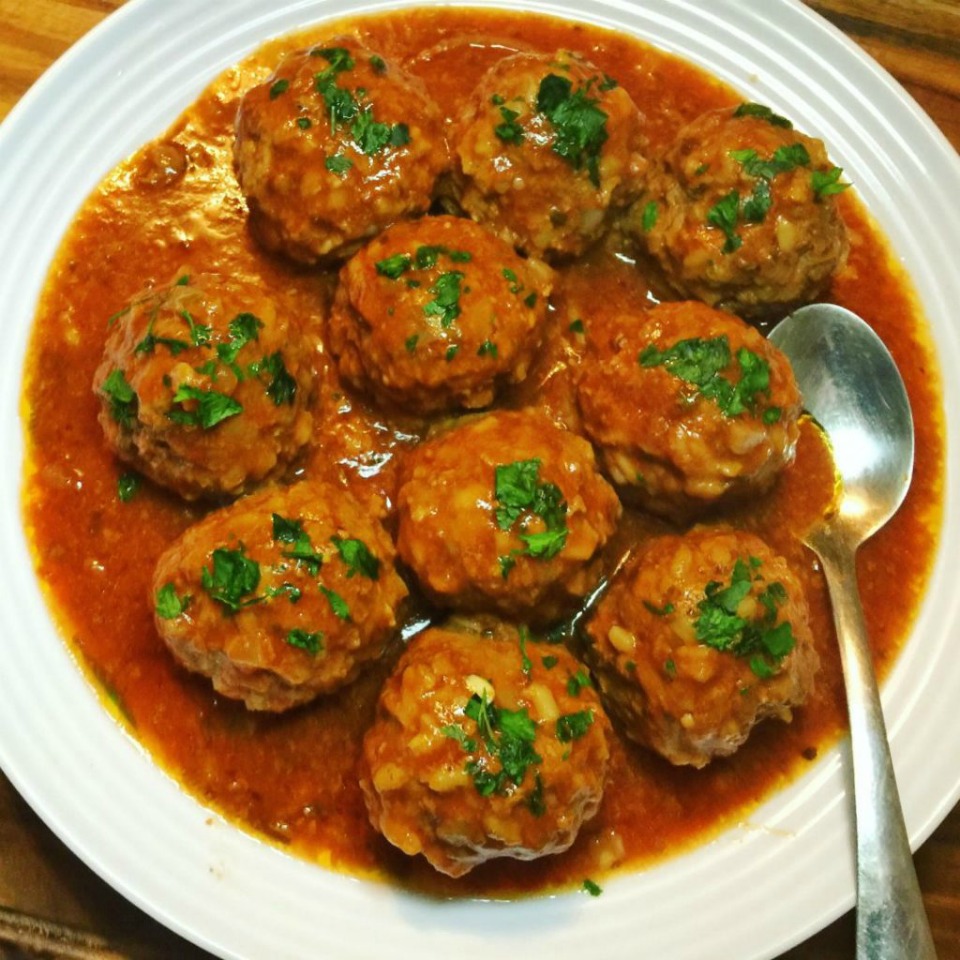 Slow cooked, delicious and full of hidden veggies. If you're looking for a healthy dinner to feed the kids, then you HAVE to try these meatballs! Top with some parmesan cheese for a decadent touch.
Snack: Healthy "Nutella" Bliss Balls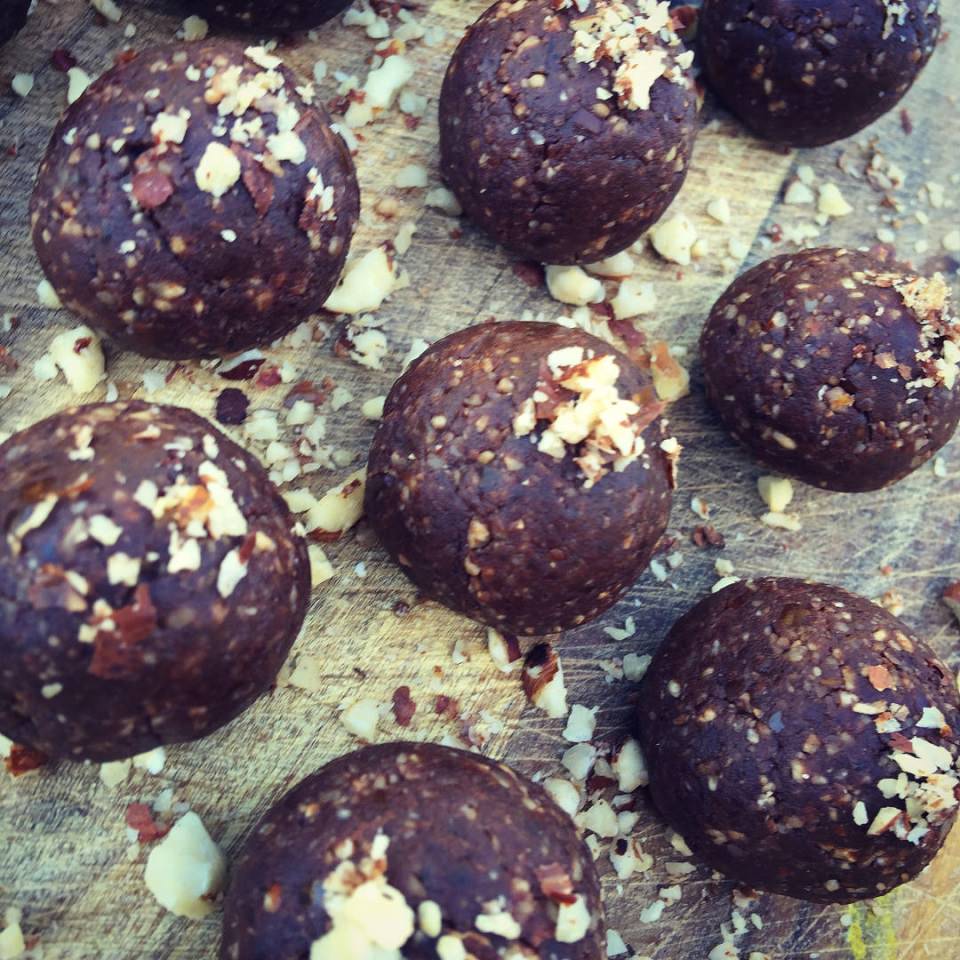 Full of yummy dates, hazelnuts, and cacao this healthy recipe will leave you wanting more. And at just 90 calories per ball, you can absolutely have 2 or 3 without any judgment from us!
Workout: Butt and Thigh Hiit Workout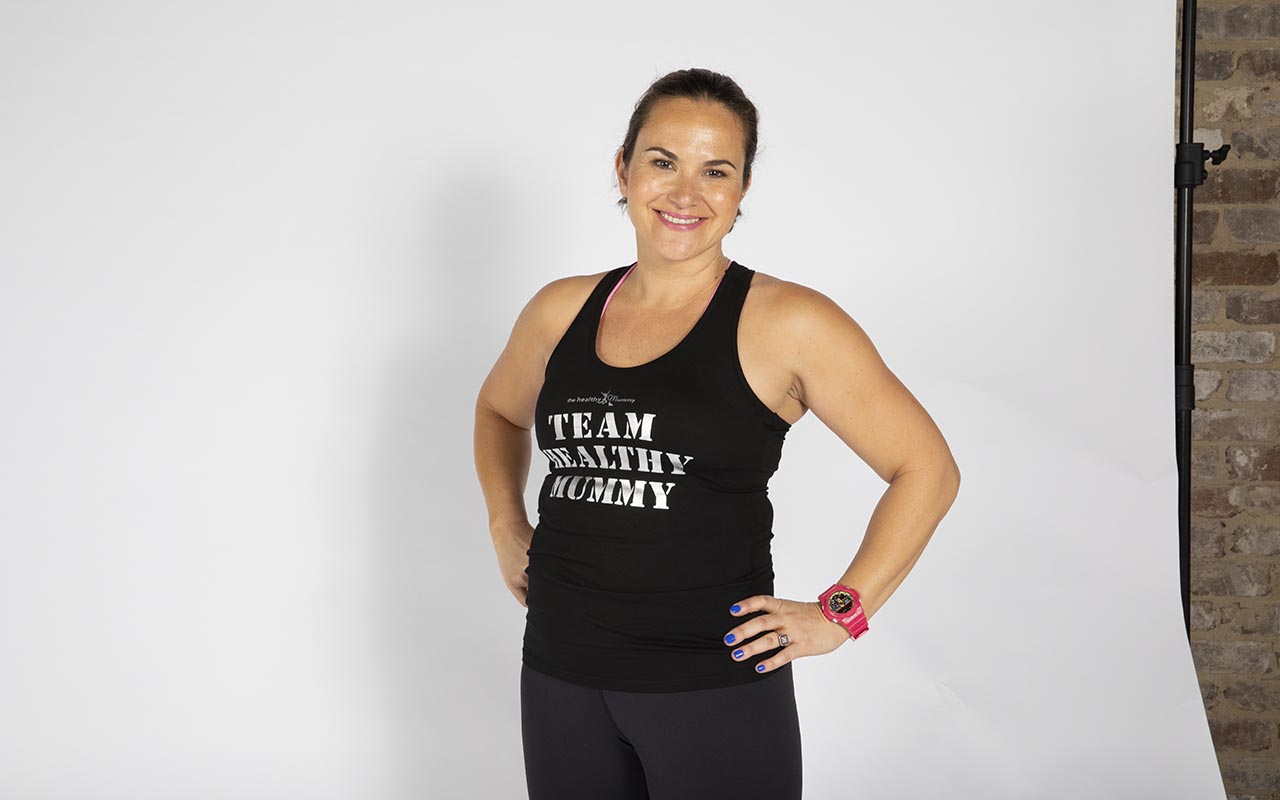 This is a great example of some of the workouts available on the 28 Day Weight Loss Challenge. This one led by Laura Greenwood is a HIIT Workout focussing on the butt and thighs. The exercises go for 30 seconds with a 10 second break over 18 exercises.
HIIT or High-Intensity Interval Training is a form of cardio performed at high intensity for a short duration, with an equally spaced resting phase. Fat burning HIIT workouts are a great way to burn a maximum amount of fat in a short period of time.
Thursday
Breakfast: Mexican wrap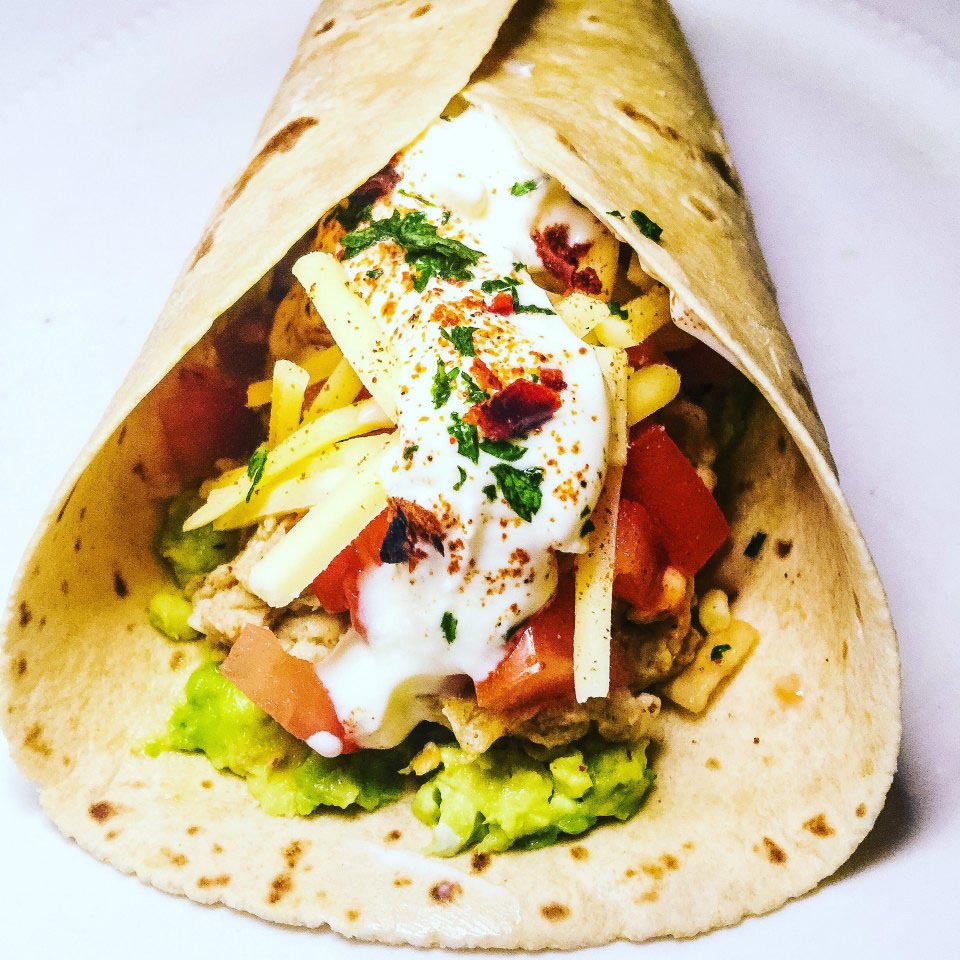 Bring the 'trendy cafe style breakfast' home by whipping up this delicious and healthy Mexican Wrap. Ideal for a weekend breakfast or a busy breakfast-for-dinner weeknight.
Lunch: Sticky Pork Meatball Bowl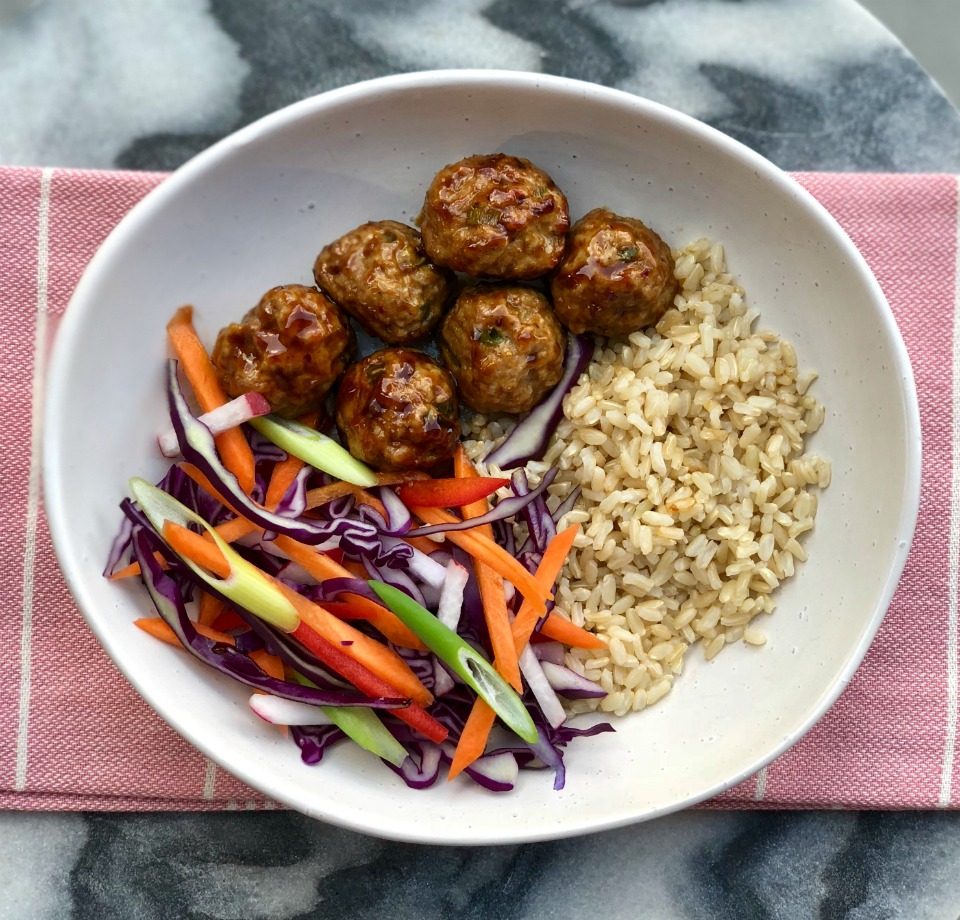 Make in advance and then heat up each for a quick lunch on Thursday. Serve these meatballs in some sides such as brown rice and salad, leaving you feeling light and fresh! This recipe is 350 calories.
Dinner: Comforting Chicken Curry Potato Bake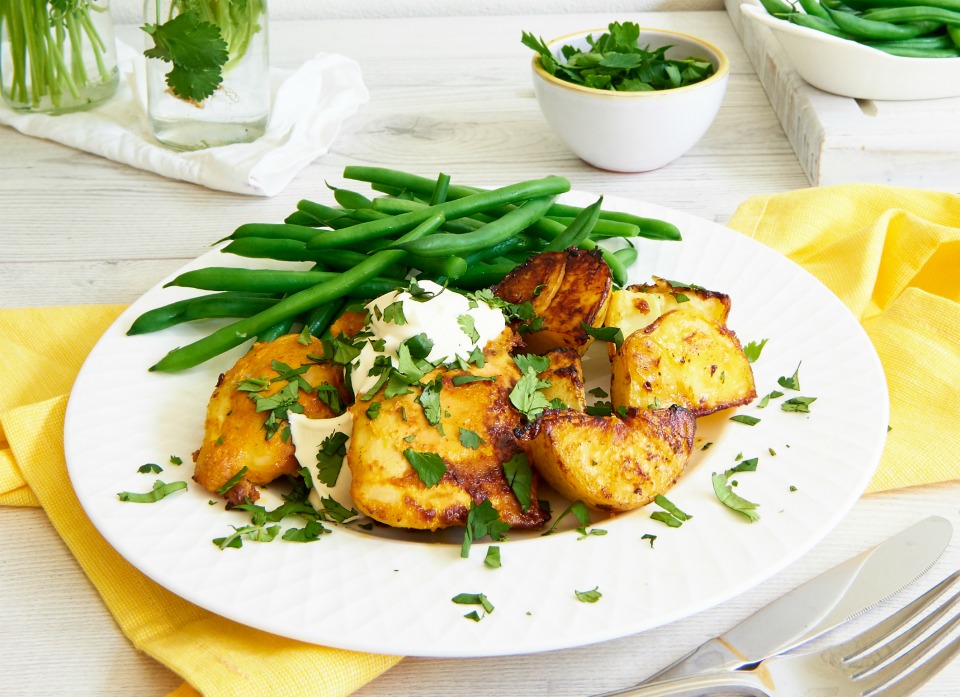 This Chicken Curry Potato Bake is pure comfort food made healthy. The whole family will love this mild curry dinner, and you only need a handful of ingredients to make it. Serve it with some green beans.
Snack: Easy Zucchini Muffins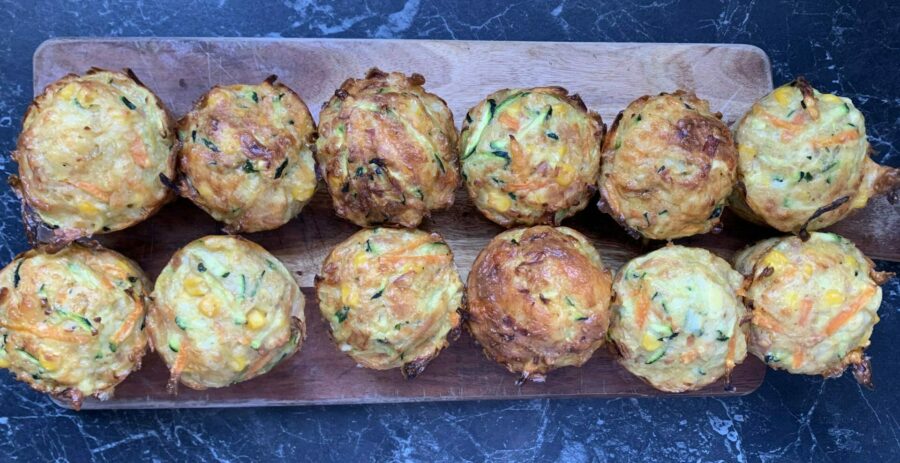 Using ingredients you probably already have in the pantry and fridge, these muffins are a delicious savoury snack you can make in a big batch and store to enjoy throughout the week.
Watch how easy they are to make!
Workout: Mum and Kids Workout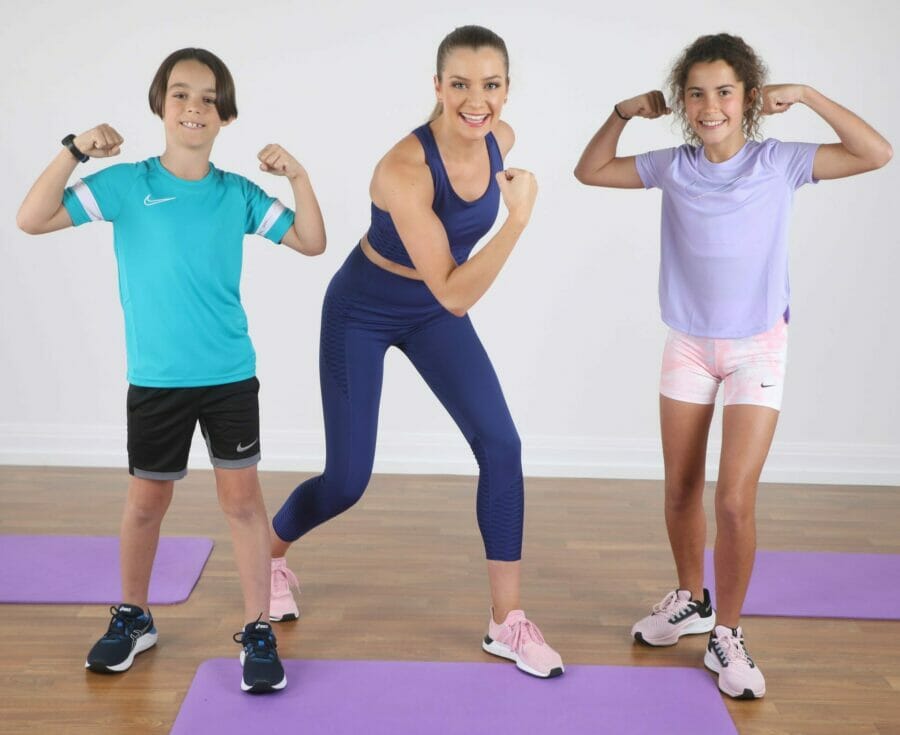 This workout from the 28 Day Weight Loss Challenge will give mums the perfect opportunity to involve their kids in staying active. Along with our Dance Cardio trainer Jade Hatcher, you get to spend some quality time together helping the little ones burn off excess energy whilst you smash your health goals. These workouts are suitable for kids of all ages and fun for the whole family!
What's more, they are only 10 minutes long so no chance for the kids to get bored.
Friday
Breakfast: Banana, berry & yoghurt breakfast muffins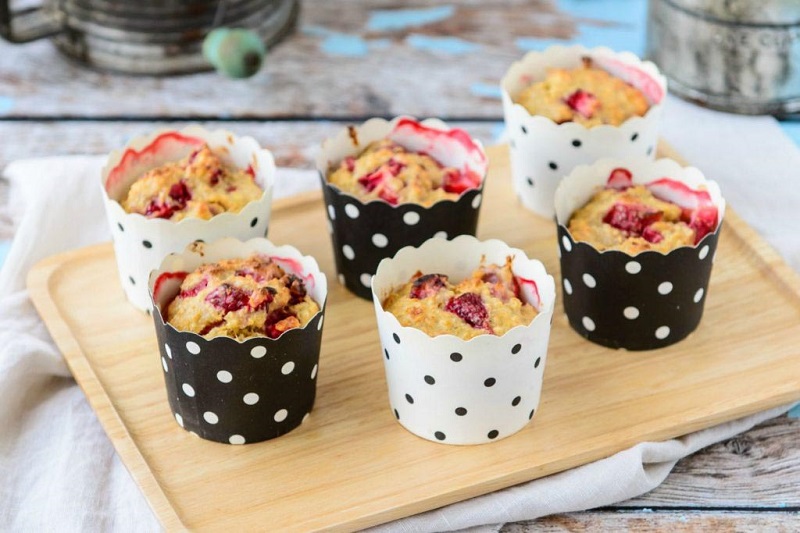 Cake for breakfast? Yes please! You're not going to find too many kids who object to something cake shaped for brekky.
Lunch: Cauliflower Cheese Toastie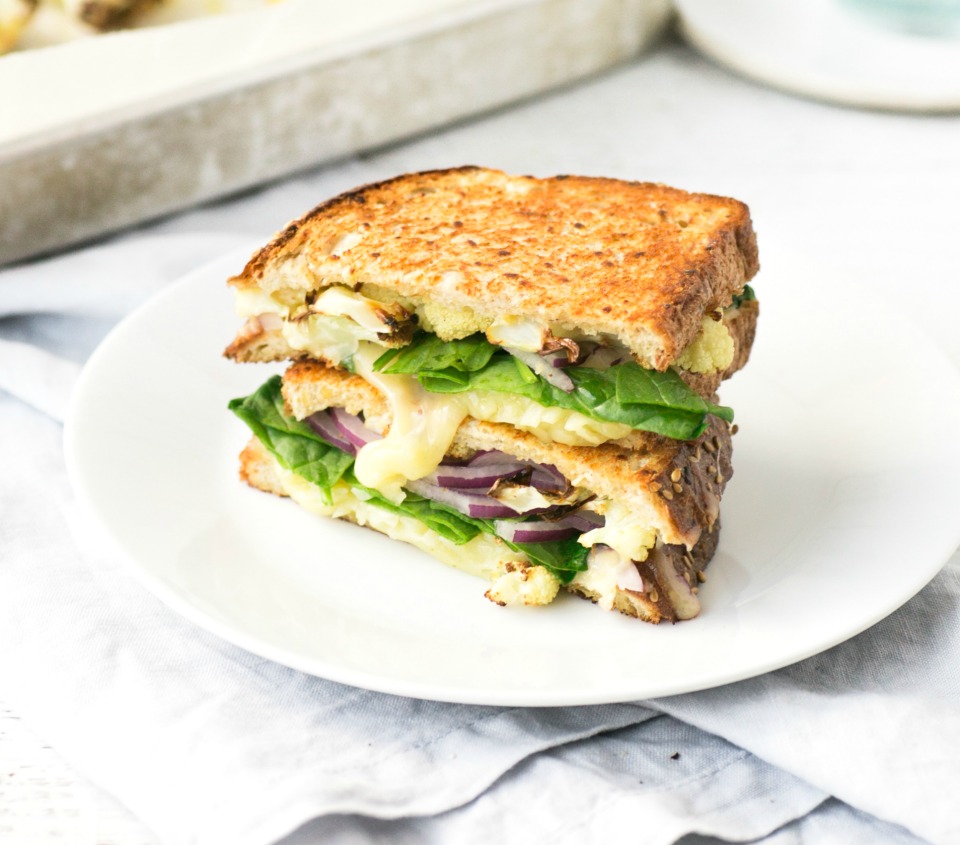 You wouldn't think a toastie is particularly healthy would you? At 288 calories this is a classic toastie with a healthy twist. This Cauliflower Cheese Toastie can be made with 5 ingredients or less meaning it's a great summer time lunch.
Dinner: Sticky Chicken and Fried Rice Tray Bake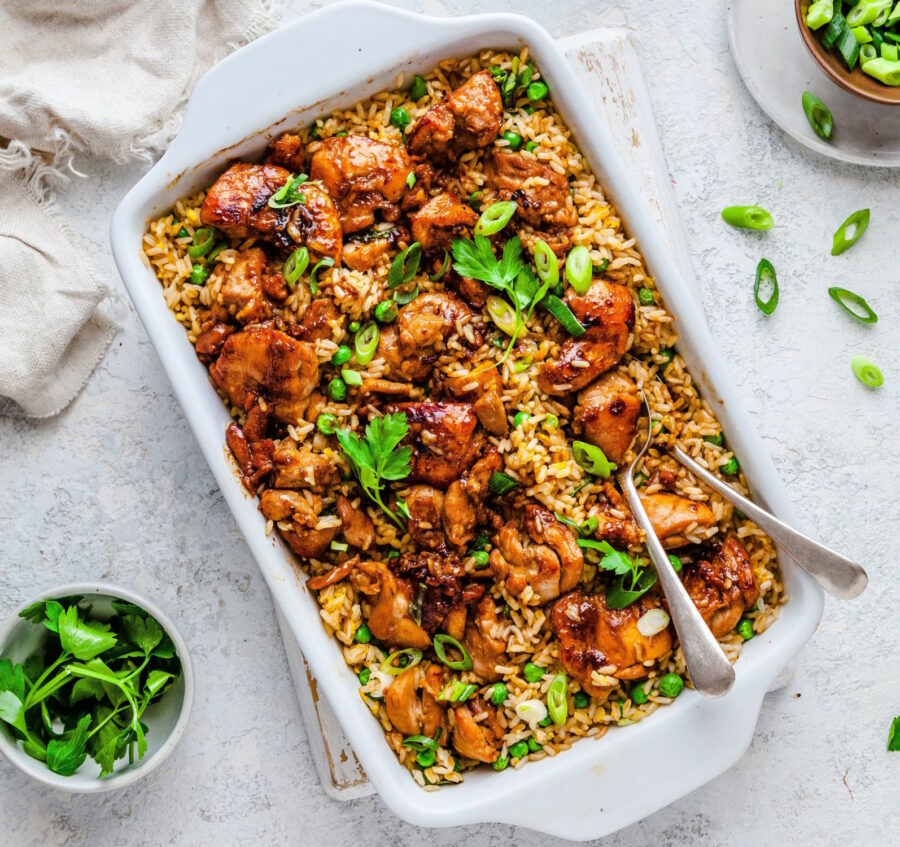 This Asian inspired 'all-in-one' tray bake dish is just like a Chinese takeaway, all in the one pot! It's a perfect 'fakeaway' meal for the weekend or weeknight dinner without all the calories or cost. It just takes 15 minutes to prepare and cooks in under an hour.
Workout: Boxing with Laura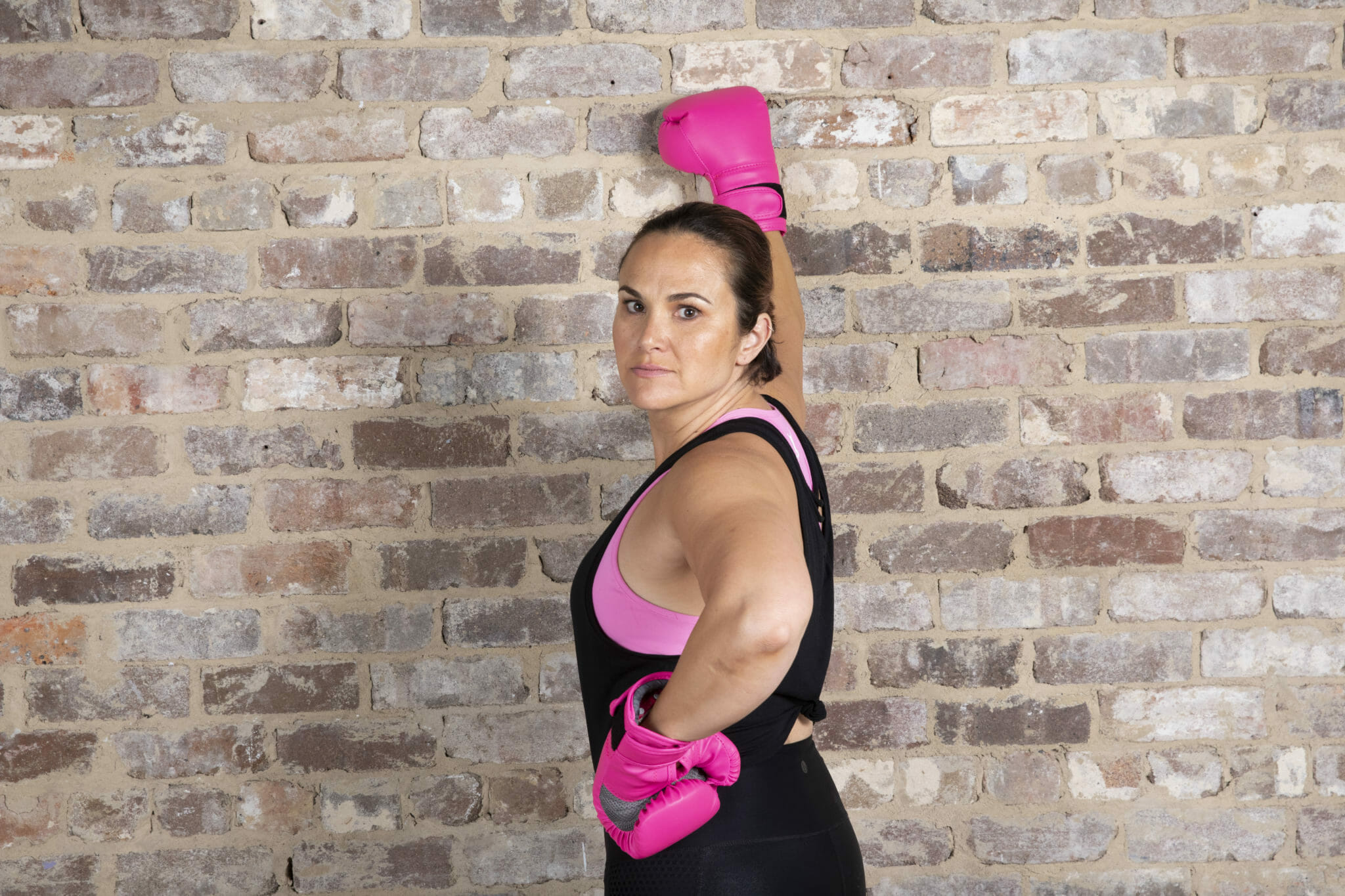 Along with a range of different workouts available in the Healthy Mummy App, we also have Boxing workouts to target your whole body. They will give you a  great cardio boost, providing a high intensity workout to maximise your effort in a short period of time. Boxing makes it easier to burn calories faster and in turn lose weight faster.
Saturday
Breakfast: Avocado & baby spinach breakfast pizza
A delicious pizza with all your favourite breakfast toppings. Get your day of healthy eating off to a fabulous start!
Lunch: Spiced chickpea nourish bowl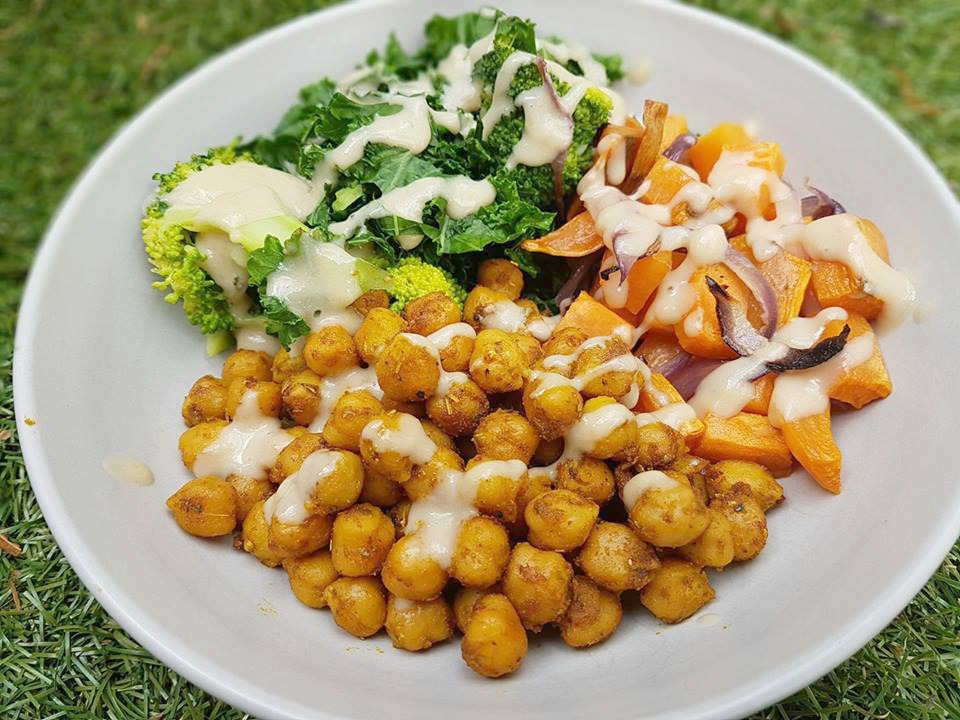 410 calories. Need something warm and filling for lunch today? Looking for a meat-free meal option? Try this delicious Spiced Chickpea Nourish Bowl.
Dinner: Mexican Lasagna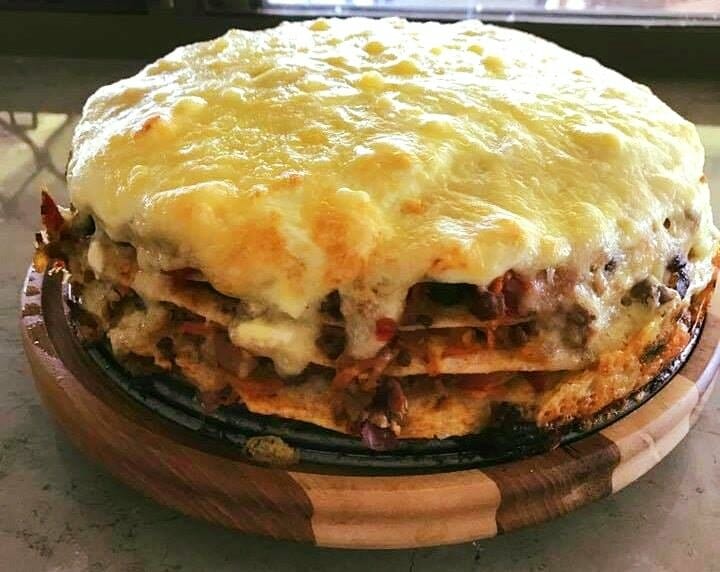 Mums LOVE this really popular recipe from the 28 Day Weight Loss Challenge. This is super tasty, high in protein and low fat dinner that the whole family will love!
Snack: 2 Ingredient Pannacotta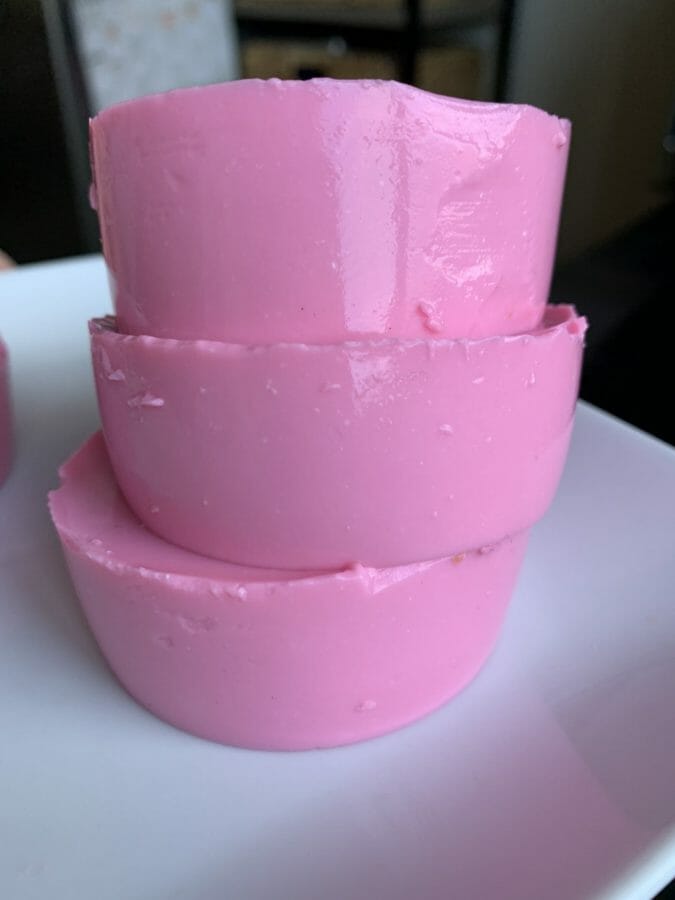 When you think of traditional Panna Cotta, you might think of cream, sugar and vanilla as the basic ingredients. Yummy but heavy on the calories. Panna cotta actually means 'cooked cream' in Italian.
Our recipe, NEW to the 28 Day Weight Loss Challenge combines jelly and greek yoghurt for the most amazing results! So simple, yet so delicious. And only 48 calories per serve!
INGREDIENTS:
Packet of lite jelly – flavour of choice (9 gram sachet)

1 cup of greek yogurt
1 cup of boiling water
METHOD
Make the jelly using all the crystals and just 1 cup of boiling water

Allow the jelly to cool
Add 1 cup of greek yogurt to a bowl
Add the cooled jelly
Mix well in a whisk motion using a fork so there texture is smooth
Pour evenly into 6 silicone muffins trays or individual cups
Refrigerate overnight and enjoy!!
Watch how easy it is to make here!
Workout: Kettlebell Workout
A kettlebell is a great piece of equipment to invest in, as they can be used in lots of different exercises. A kettlebell looks like a cast-iron cannonball with a handle on top. They come in various weights and are not that expensive to buy.  Using a kettlebell will improve your strength, cardio, stability, and balance.
Try this Kettlebell Work out below
KETTLEBELL WORK OUT
10 x Hip thrusts
10 x Goblet Squat
10 x Kettlebell deadlift
10 x Reverse lunges per side
10 x Kettlebell swings
Repeat this four times
Sunday
Breakfast: 4 ingredient haloumi & spinach frittata cups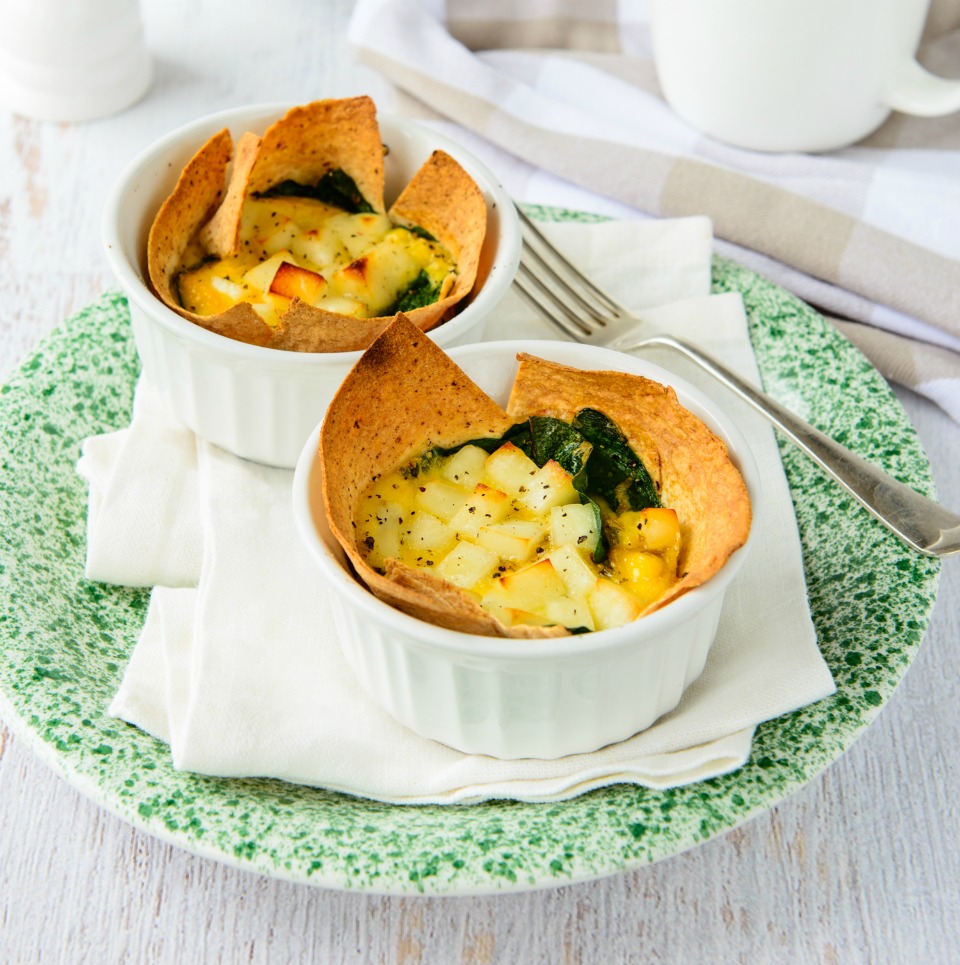 A healthy, savoury breakfast that is great to make for the whole family. It's great when you have time to sit down and enjoy a meal together. With just 4 ingredients, this could be a recipe to keep up your sleeve for when you feel like something special. Or make a few and just reheat when you need a healthy meal.
Lunch: Vietnamese Crunchy Chicken Salad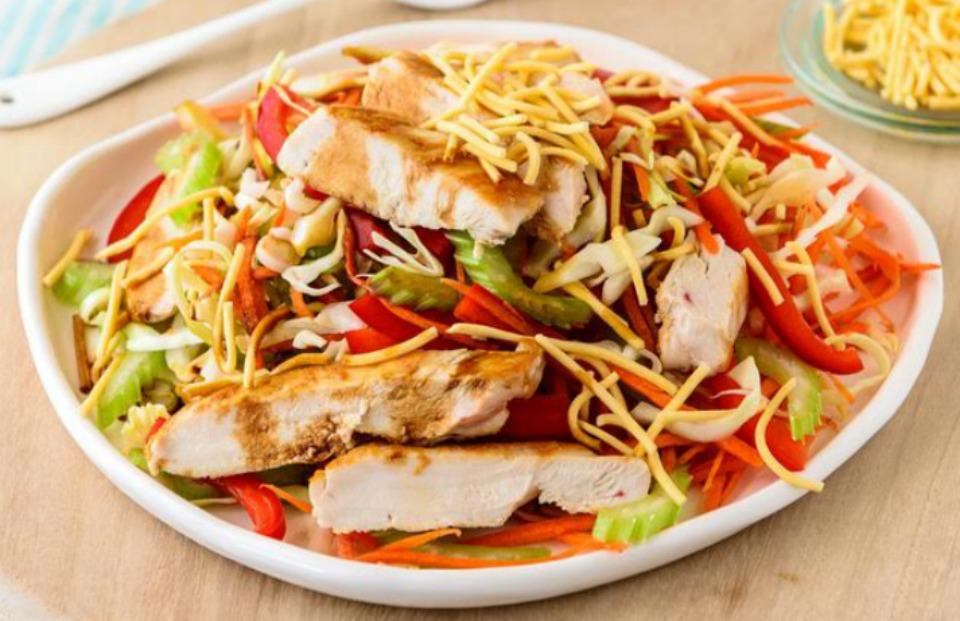 This is a super easy salad to whip using BBQ chicken and makes a great weekend lunch or something to take to a BBQ. Just 460 calories.
Dinner: 20-minute Spinach Pesto Pizza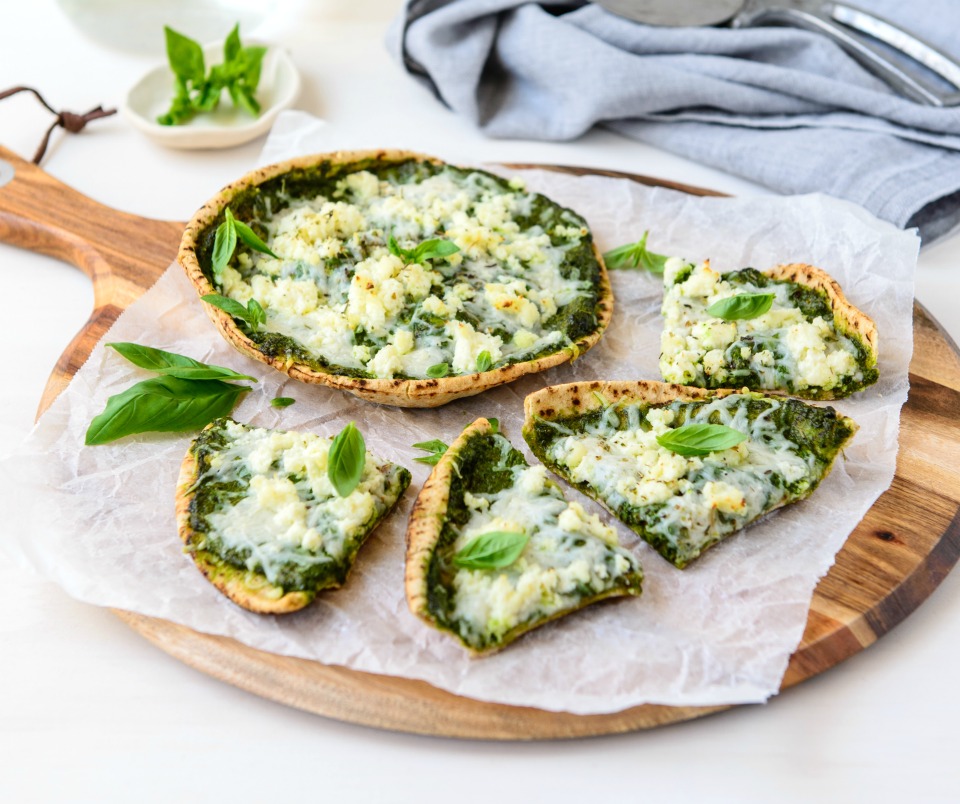 Snack: Coconut Date Delight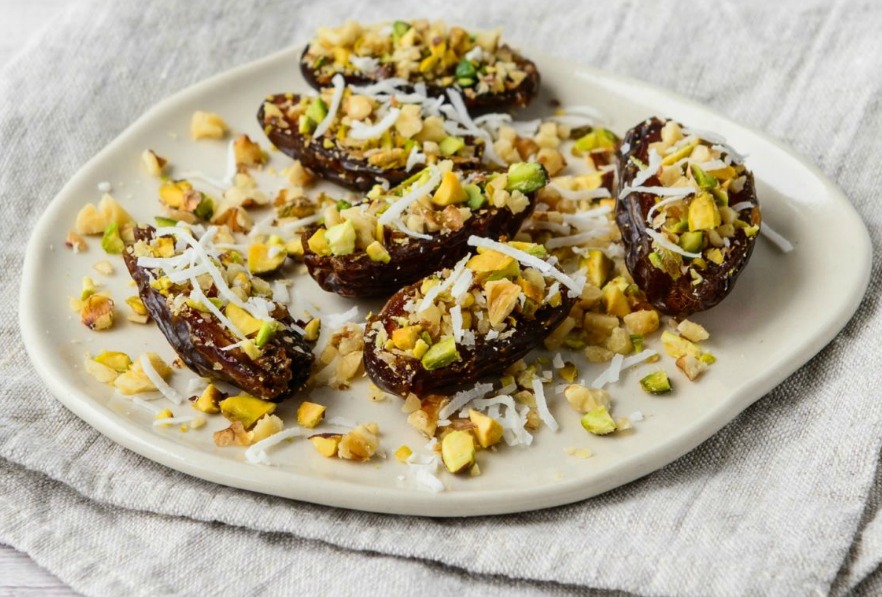 Here is a great fix for a sweet craving, from our 28 Day Weight Loss Challenge. An easy to prepare and healthy snack with the sweetness of dates and goodness of nuts and coconut.
Ingredients (Makes one serve)
3 medjool dates, fresh
1 tablespoon pistachios, unsalted
1 tablespoon walnuts
1 teaspoon shredded coconut
Method
Cut dates in half and remove pits. Roughly chop pistachios and walnuts and combine.
Fill each date half with nut mixture, sprinkle with coconut to serve.
Meditation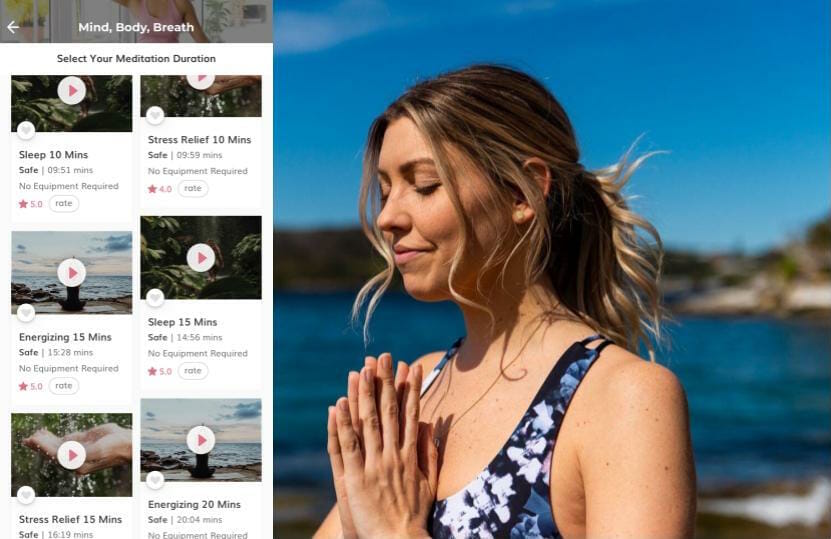 Getting the right mindset and looking after your mental health is an integral part of looking after your overall health. Mediation can be an amazing tool to help you do this, and a great way to destress and clear your mind.
Are you ready to become a Healthy Mummy?
You can find out more or join the 28 Day Challenge HERE.