As fragile as glass: This little girl is so delicate if she sneezes she could break a rib
This gorgeous and inspiring little girl may just be one the most delicate humans in the world.
In fact, if Zoe Lush so much as sneezes she could break a rib – and if she were to trip over, it could be fatal.
Zoe, who is only six, suffers from a rare gene mutation that causes her to have extremely brittle bones.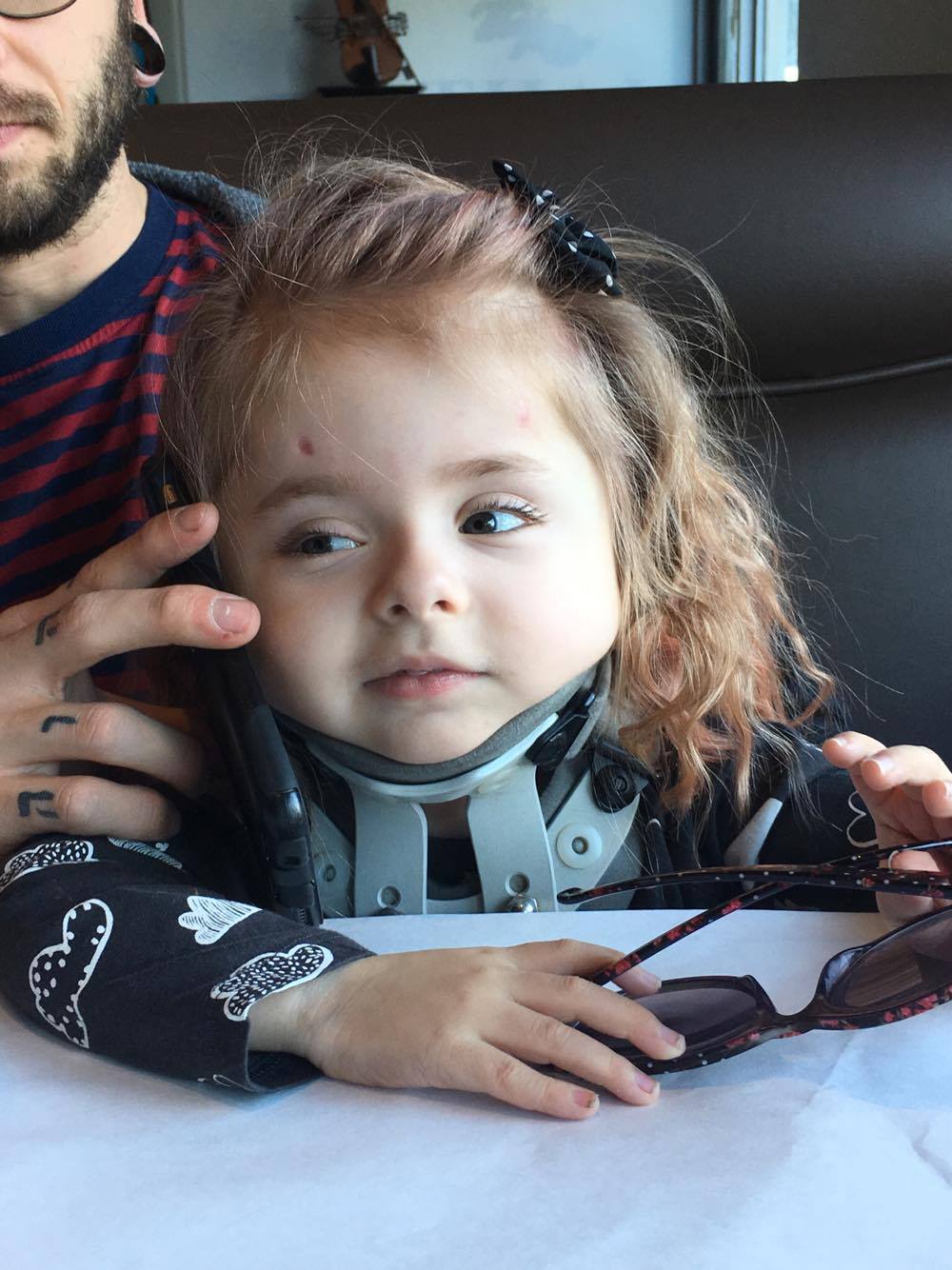 Zoe broke nearly 100 bones by her first birthday
Zoe's mum Chelsea Lush tells The Healthy Mummy that Zoe broke nearly 100 bones before her first birthday and even had fractures when she was in the womb!
On 4-D ultrasound scans, medical staff were able to see Zoe's multiple fractures before she was even born, and she had broken ribs and her arms and legs weren't developing as fast as they should be.
Chelsea, who is based in California, reveals doctors advised her and her husband Curtis to terminate the pregnancy, but they refused to do so.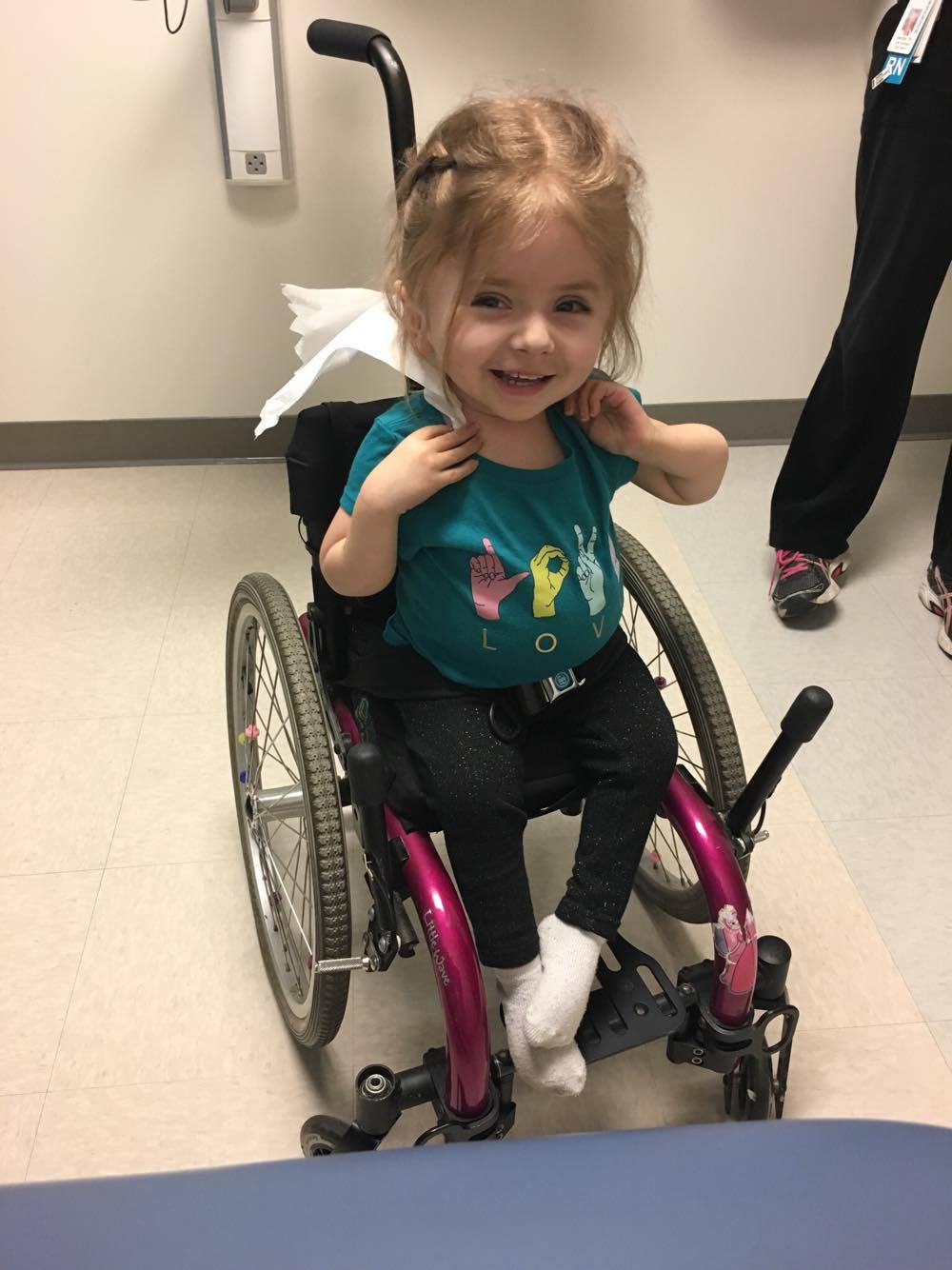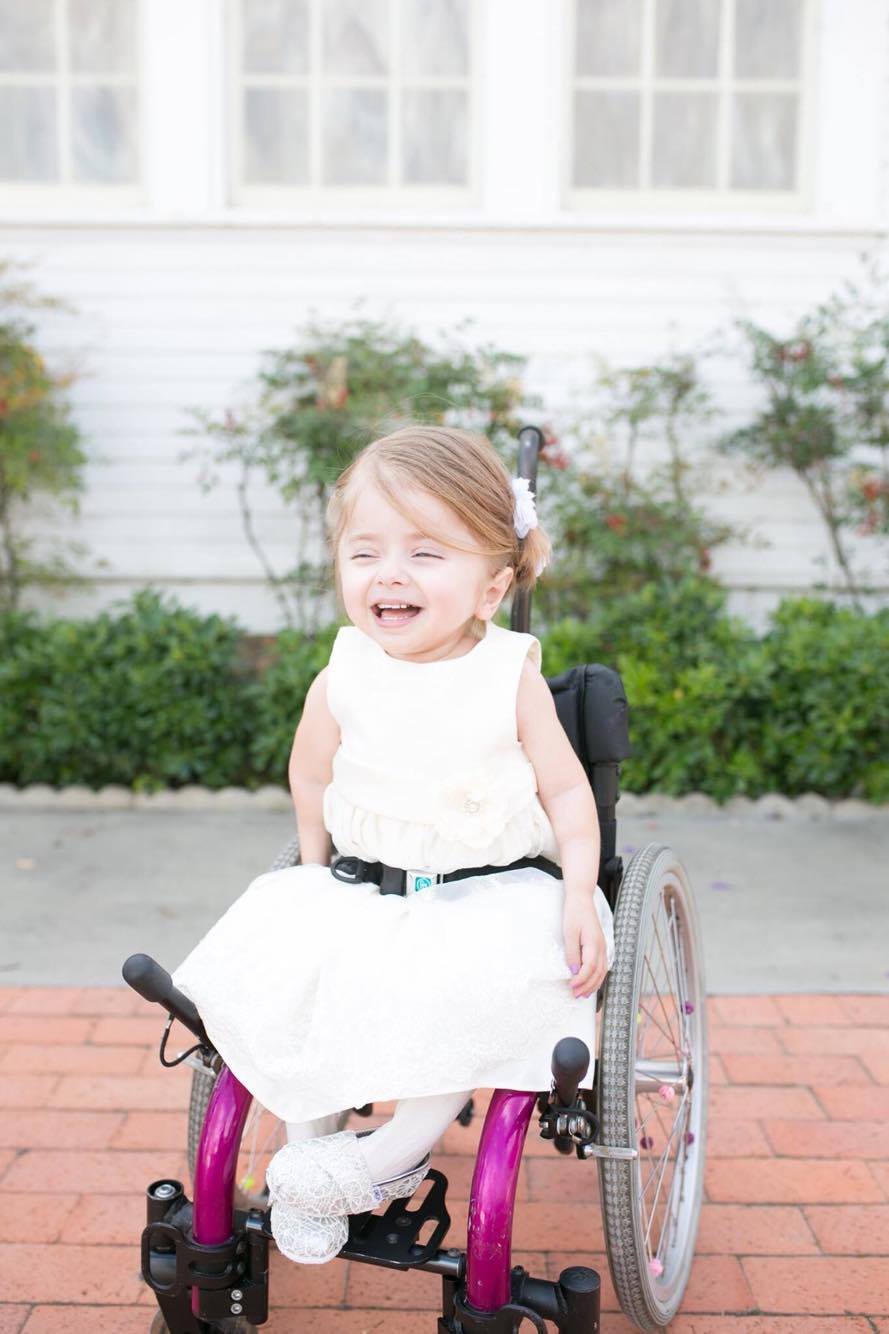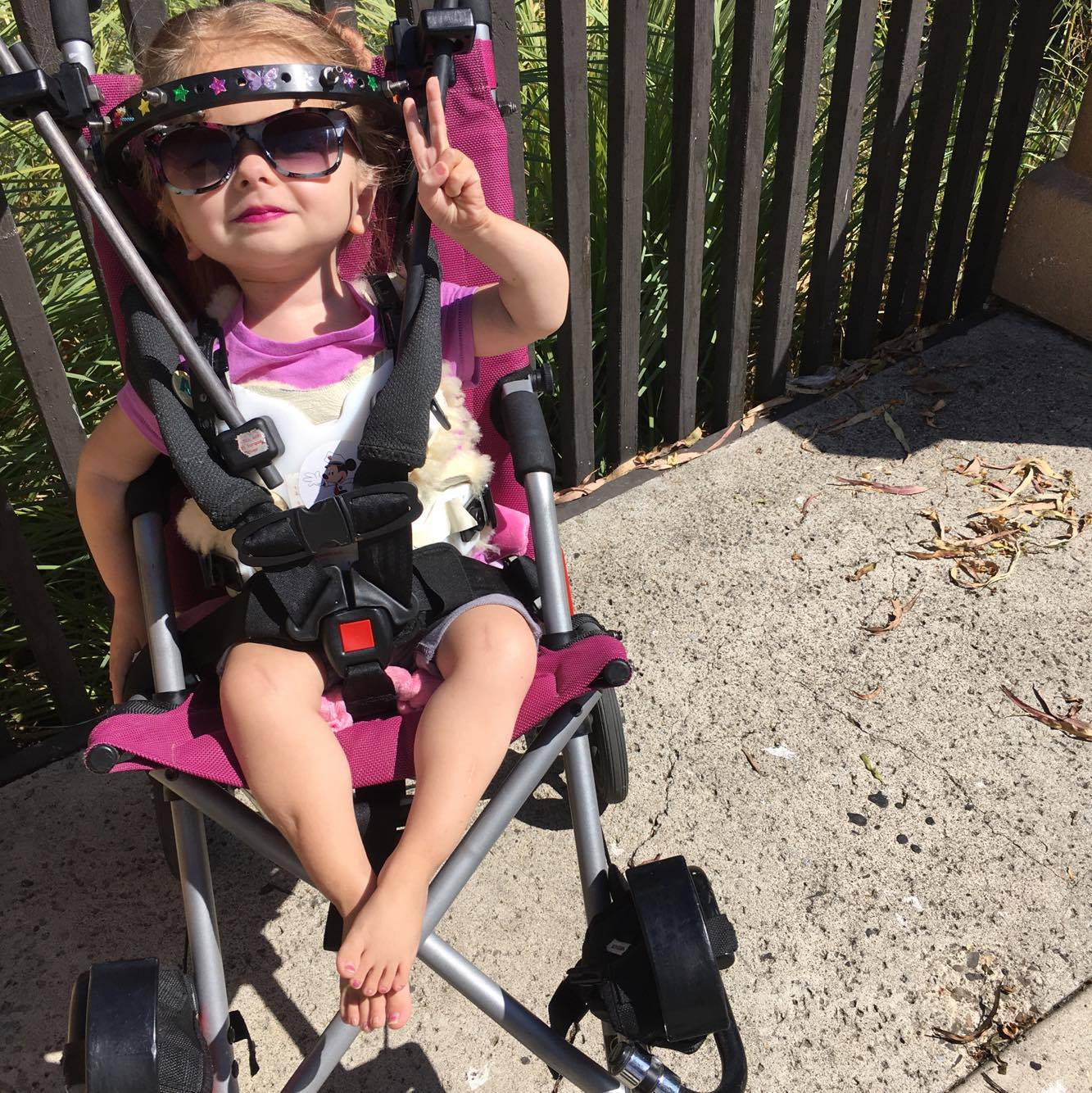 Zoe is very fragile. Source: Supplied
Fragile Zoe is also received rodding surgery, which involves internal "splinting" of the long bones by means of the insertion of a metal rod. This type of treatment is most often used to treat children with moderate to severe osteogenesis imperfecta.
"Zoe is very fragile, she literally breaks in the wind. It doesn't make our daily life any different, but we do have to plan around her," Chelsea tells The Healthy Mummy.
"She isn't able to climb into her own car seat or get herself dressed."
The cute tot has been undergoing physical therapy to help strengthen her muscles, she wears a neck brace for support and uses a wheelchair to help her get around.
Chelsea says: "When searching for our apartment we chose to find somewhere that has wood floor so that Zoe is able to use her wheelchair by herself."
Zoe is slowly becoming stronger after having these pamidronate infusions, so Chelsea says she doesn't need to be as careful as she used to be with her.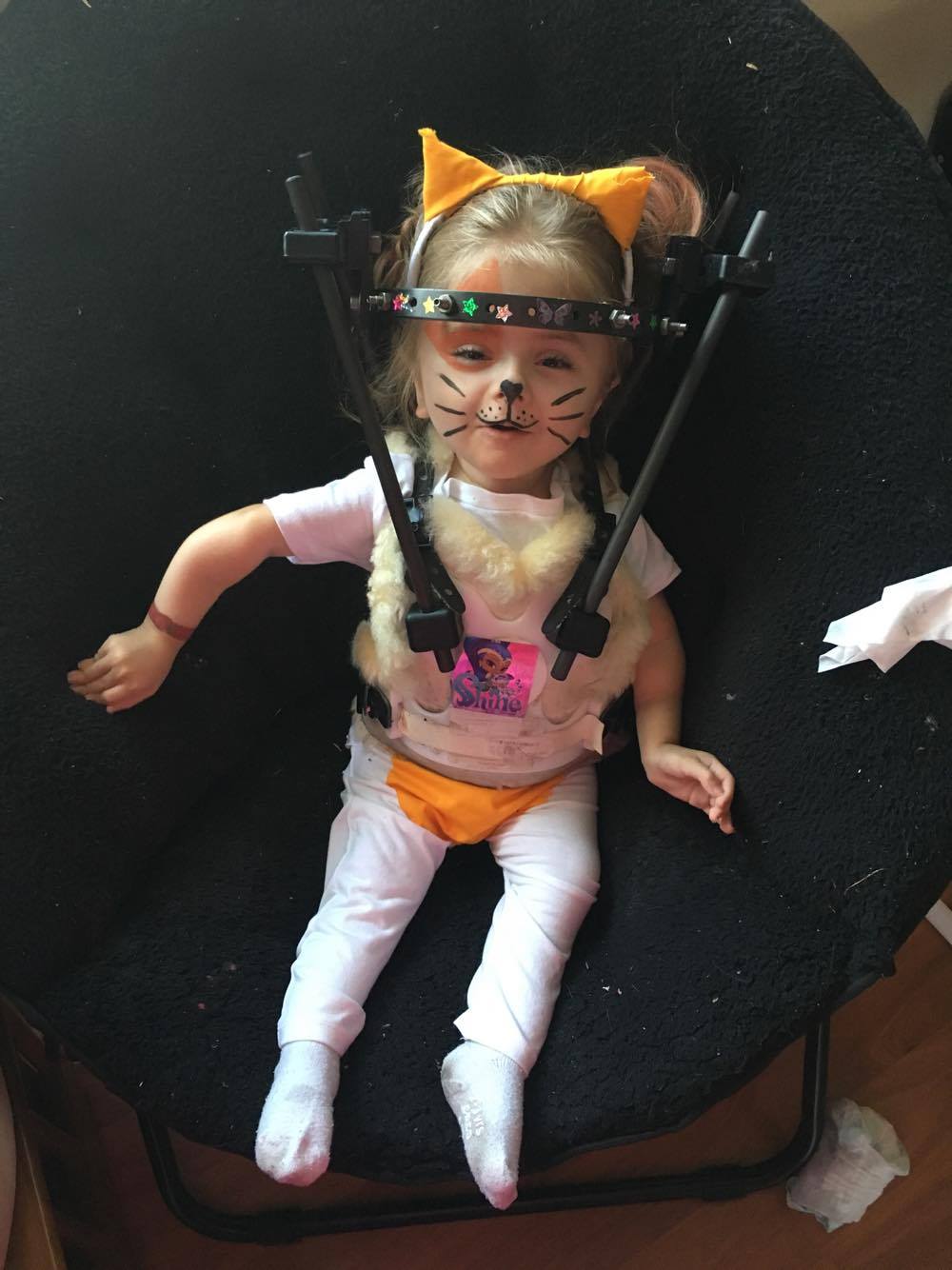 "She can still fracture from little cause though," says Chelsea. "She's gone sledding since receiving treatment, been on rides at Disneyland and has even rode on a horse, but she has broken her arm by catching herself from falling over.
"It's bound to happen, we're just never sure when or how."
The Lush family are trying to raise money for Zoe to go towards rodding and infusions, as well as travel for her surgeries to the Ol clinic in Omaha Nebraska for these surgeries.
The family have set up a Go Fund me page to help raise the funds for little Zoe.
"There's no cure for OI; for now I'm very grateful that there's at least treatments because even 20 years ago there wasn't as many," Chelsea told the BBC for a documentary. "I would not change Zoe.
"If I could take her OI back I would never ever take it back. In the future, I hope that Zoe has just as well as an opportunity as everybody else."
More About OI
There are currently five 'types' of OI and these vary in the level of fragility.
Osteogenesis imperfecta (OI) is the result of a mutation in one of the two genes that carry instructions for making type 1 collagen (the major protein in bone and skin). Collagen is the major protein of the body's connective tissue and can be likened to the framework around which a building is constructed. In OI, a person has either less collagen than normal, or a poorer quality of collagen than normal, leading to weak bones that fracture easily, states the Osteogenesis Imperfecta Australia.
It is estimated that roughly seven people per 100,000 are born with OI. The condition is extremely rare.
We hope Zoe gets all the help she needs. There is no doubt Zoe is an inspiring and brave little girl. We hope that in the near future – there are better treatments options for Zoe's condition.
For more stories on kids health, click here.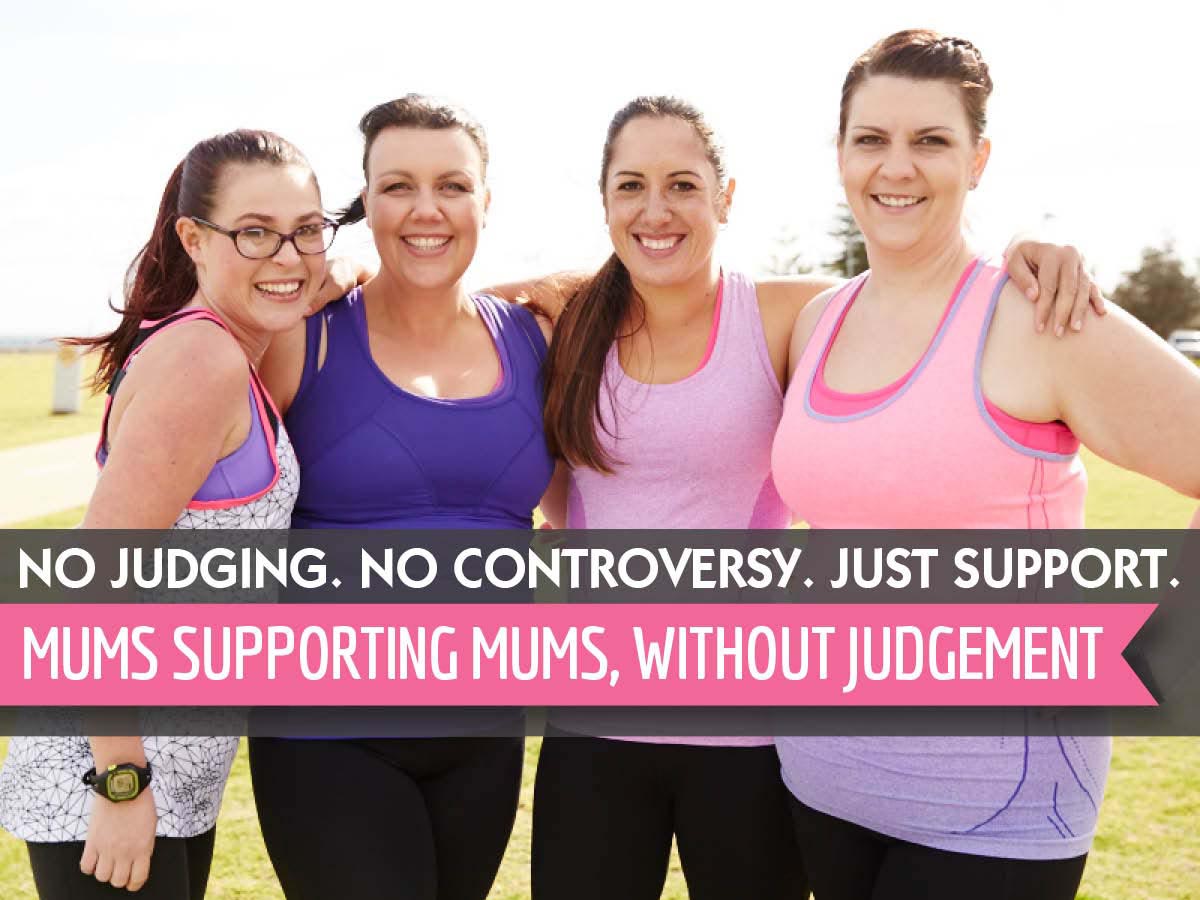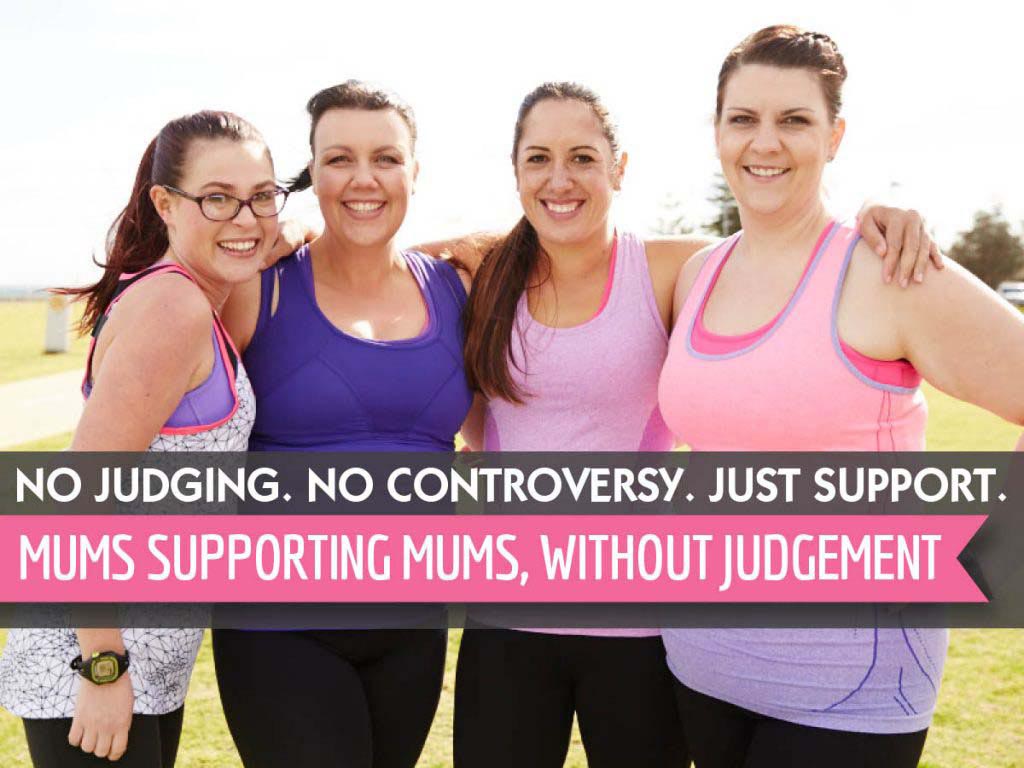 If you about to give birth or you're a new mum who would LOVE to connect with other new mums about all things baby health, losing the baby weight, becoming active after baby and staying on top of your health – be sure to check out our NEW MUMS FACEBOOK SUPPORT GROUP.
The Healthy Mummy has multiple private and JUDGEMENT-FREE groups you can access (for free) and exchange tips, tricks and experiences with other new mums.
It's also a great place to get access to (and share) family-friendly recipes and Healthy Mummy Smoothie creations (which are known to help boost breast milk supply and compliment healthy nutritional intake while breastfeeding).
You can learn more about our other Private Facebook Support Groups and Facebook Pages to follow HERE.