This Is What Happens When You Call A Postnatal Depression Helpline
There is no shame – NO SHAME – in admitting you need help. Mums are not superhuman, and there are times when we need help beyond what our village can offer. Don't be afraid to pick up the phone, because this is what will happen when you do.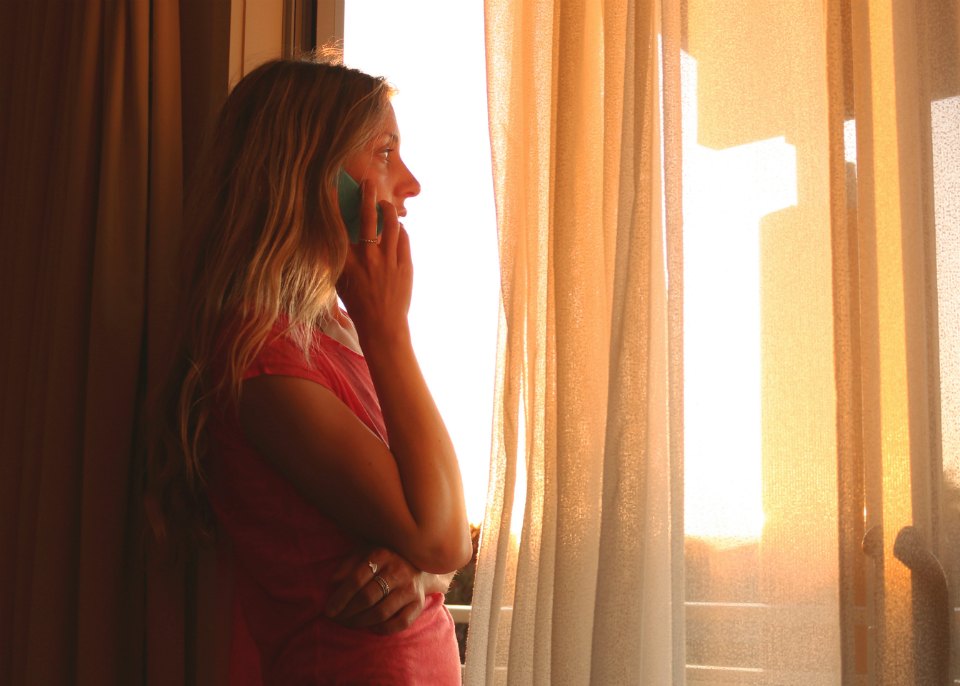 It's very easy to feel alone if you're struggling with motherhood. You feel like everyone else is an amazing mum, and you're a complete failure because you're not sleeping/coping/loving your baby as hard as you 'should'.
The truth is that so many other mums feel the same way (there are about 1,000 incoming and outgoing calls to the PANDA Helpline each month), and it's really unhealthy to keep it all bottled up.
When should I make the call?
The National Perinatal Anxiety and Depression Helpline is a fantastic service that helps parents, and even friends and family of parents, who are finding the transition to parenthood difficult. This could be for a whole host of reasons, including perinatal anxiety or depression.
These are some of the reasons people give for for calling the helpline:
'I don't know what's going on but I just don't feel like myself.'
'I cannot stop thinking about the birth…it was nothing like I had planned.'
'I just yelled at my toddler…I am not the parent I wanted to be.'
'I am so tired I can't do this anymore.'
'I hate being a mother…I feel so guilty.'
'I am struggling in my relationship…everything has changed since the birth of my baby.'
'I'm not sure I should be having this baby.'
'I had thoughts of driving into a tree this morning, it scared me, I need help.'
It's a huge spectrum of emotions, and they're all valid reasons to call for professional help. You don't have to have a diagnoses of postnatal depression or perinatal anxiety to access the helpline.
What happens on the call?
A counsellor will answer the call, and will ask you a few simple questions, including why you decided to call the helpline. They will also ask about your safety and that of your baby's.
The counsellor will then listen to whatever you have to say about your life – what's concerning you and the impact it's having on your family. This is a safe and confidential space for you to be able to open up, and offload what's worrying you. The counsellor will ask what support you have, and if help from others would be helpful to you.
The counsellor can develop an action plan, because PANDA has a database of service providers on hand, so help is close at hand – including referrals and strategies.
After the first call
The next step is yours to take, after your first call. You can decide if you'd like to keep receiving telephone counselling support via PANDA's follow-up service. You can call at again at any time, as the counsellors work to help you feel connected and able to manage.
For more information on this vital service, make sure you head to PANDA. The PANDA Helpline can be accessed by calling 1300 726 306, Monday to Friday from 10am-5pm AEST.
Read all about 'what all mums who are struggling with PND need to hear'.