Hurry up baby! Hilary Duff is trying to induce her labour by eating this healthy meal
If your pregnancy continues beyond your due date you'll know the feeling Hilary Duff is experiencing right now.
Fed up of waiting, feeling like you're the size of a house, and you're feeling a little bit crazy!
Hilary Duff is overdue and over it!
Announcing her pregnancy back in June, Hilary and her partner Matthew Koma are over the moon to be having their first baby together (Hilary is already a mum to son Luca), and it's a GIRL!
Their little girl doesn't seem to be ready to come out so Hilary is taking things into her own hands in the form of a SALAD.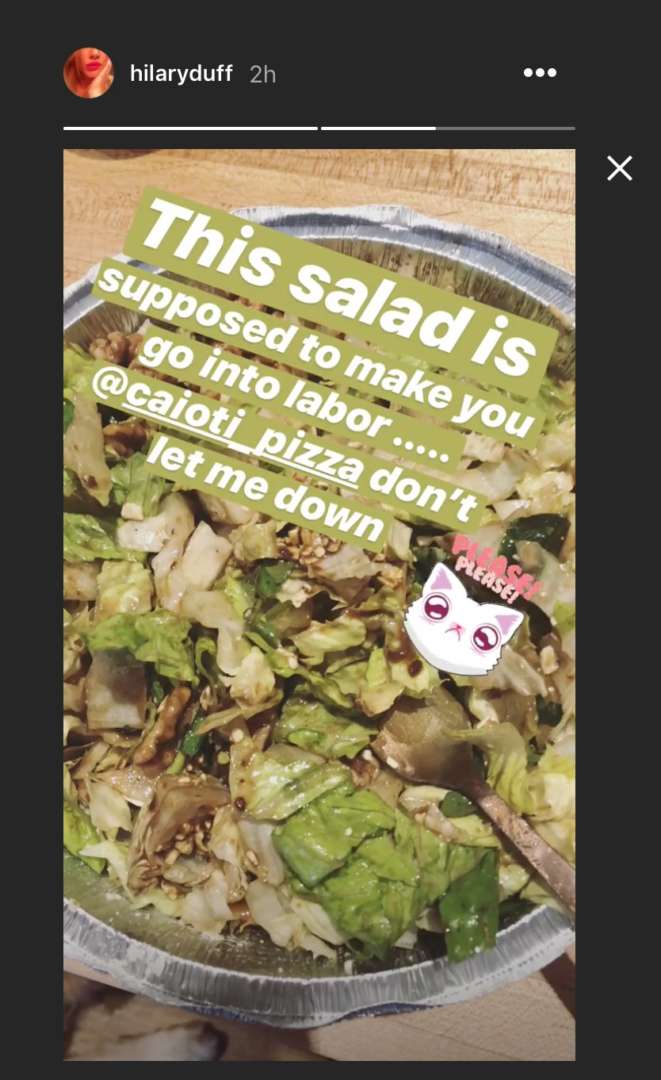 The actress posted an image of a 'maternity salad' from a restaurant in the U.S. The caption wrote, "This salad is supposed to make you go into labor. Caioti Pizza, don't let me down."
According to the restaurant, California's Caioti Pizza Cafe's website, the salad is said to have "become legendary and a rite of passage for expectant or overdue Moms."
How peculiar! The salad is made up of romaine (lettuce), watercress, walnuts & gorgonzola; balsamic vinaigrette (and a secret dressing). Is this a labour inducing recipe?
It's said that spices and some herbs can indue labour. Try these other natural ways to induce labour!
If you know someone around the 40 week mark, these are 10 things you should not say to them!
The Healthy Mummy Pregnancy Pack
Did you know the Healthy Mummy has a Pregnancy Pack?
This pack contacts a Pregnancy Smoothie and Eating & Exercise Book which have been specially formulated to help women reach additional calorie and nutrient needs.