A Sneak Peak At How The Rich And Famous Do Xmas!
During the past few days most of us have rushed about trying to finish the last of the Christmas shopping. We've stood in queues a kilometre long to purchase a kilo of prawns, mopped floors and hung stockings. It's probably been quite a different story for our much-loved rich and famous celebrities.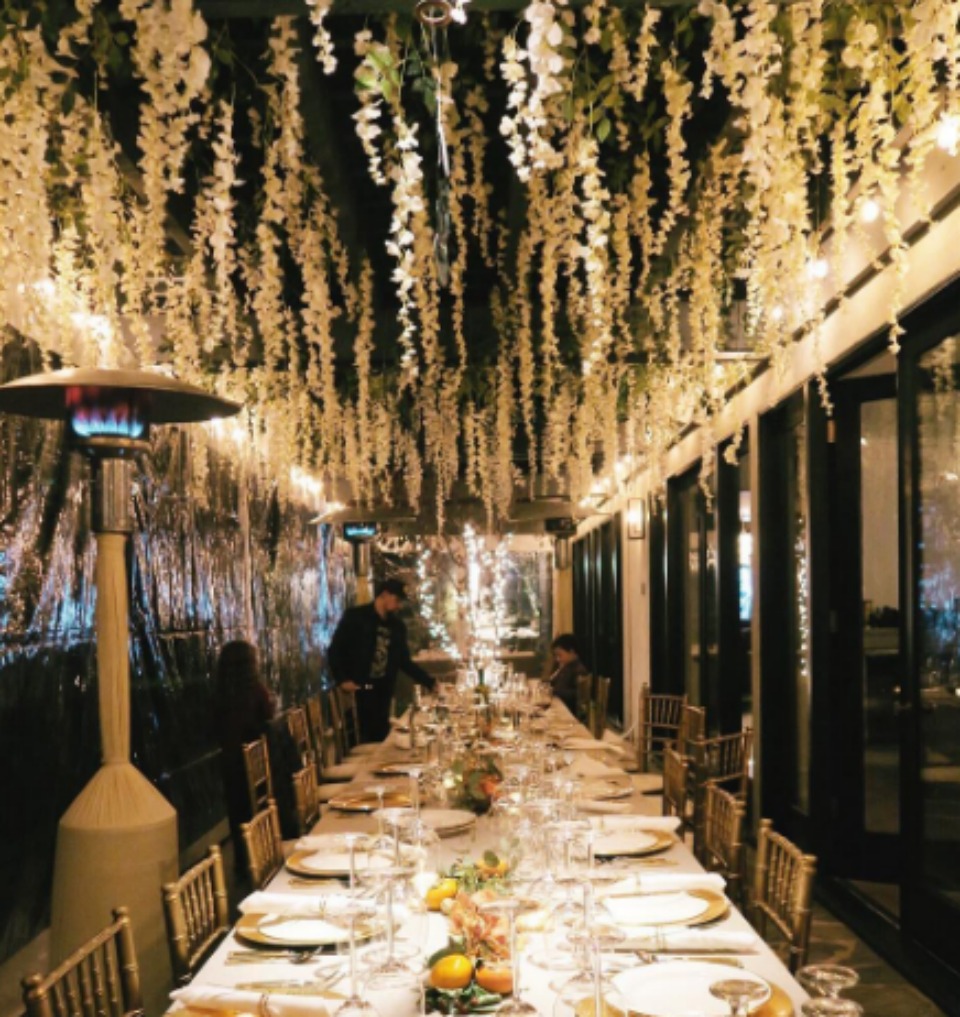 They've got extravagant lights, astoundingly large Christmas tree and out of this world table-scapes. Here is a sneak peak at how the rich and famous do Christmas!
This is How The Famous Do Christmas
Jessica Marais & James Stewart
The newly separated parents of Scout are proving once again, that you can co-parent amicably by coming together at Christmas time to wish a Merry Christmas.
Sharing a beautiful Christmas Snap as a united front with daughter Scout and a very simple and tradition tree.
https://www.instagram.com/p/BOBP6dnhBNX/
Rebecca Judd
Our favourite celebrity mother of twins, sharing a little insight into what poor husband Chris has to endure each festive season.
Dragging out a very unconventional large and heavy wooden Christmas tree. We love this change to the traditional green, red and gold.
https://www.instagram.com/p/BNk0CXejCLA/?taken-by=becjudd
Chrissy Teigen
Always the realist, mum to Luna, Chrissy Teigen sharing their Santa snap.
I'm personally quite pleased to see that it's not just my children who are forced to endure a Santa photo, even through tears and fear.
Read here for more hilarious Santa photos.
https://www.instagram.com/p/BOCuWgvgeNS/?taken-by=chrissyteigen
Drew Barrymore
Drew Barrymore shares a little insight into her creative side with these beautiful and artistic stockings for children Olive and Frankie.
What's not to love about Drew?
https://www.instagram.com/p/BNXCxdjDCG4/?taken-by=drewbarrymore
Mariah Carey
Always the diva, even Mariah Carey's Christmas tree (and semi-naked pose) is extravagant.
The size, the colour, the decorations…Oh my!
https://www.instagram.com/p/BOPzpOvhIqd/?taken-by=mariahcarey
Tori Spelling
Tori, pregnant with her fifth child, got creative this year and used her family's Christmas tree as a public gender reveal.
We couldn't help but smile at this goofy family Santa photo, with husband Dean McDermott and children Stella, Finn, Liam and Hattie.
Meanwhile, we can't wait to hear what they name their new baby with names like these.
https://www.instagram.com/p/BOXoSvbgsw3/?taken-by=torispelling
Orlando Bloom
Father of Flynn this year Bloom spread the Christmas spirit by visiting LA Children's Hospital with new flame Katy Perry.
He sang Christmas carols, had some one-on-one time with ill children and generally proved he is a top guy!
https://www.instagram.com/p/BOQx2MKAhKn/?taken-by=enews
Jessica Simpson
If you don't already follow Jessica Simpson on social media, I suggest you do.
She is extremely humble, open and honest about the triumphs and pitfalls of motherhood.
Proving just how challenging children can be, even at Christmas time, she shares this snap of son Ace bringing a little Bah-Humbug in to the Simpson household.
https://www.instagram.com/p/BOYIFz6A91W/?taken-by=jessicasimpson
Jessica Alba
Jessica Alba, mother Honor and Haven, shared this beautiful and quite inspiring Christmas tree. It's traditional, bright and merry.
That reminds me, I must turn our lights on!
https://www.instagram.com/p/BNvaT3JB9X-/?taken-by=jessicaalba
Reese Witherspoon
Reese Witherspoon is one of the most excitable Christmas lovers we have seen on social media this year.
With a gallery full to the brim with cheer and good will, she shares Christmas decor, table Inpso, flash backs to last year's White House style and general Christmas warmth.
https://www.instagram.com/p/BNr-oiPgv-I/?taken-by=reesewitherspoon
Nicole Richie
Just your casual dining room setting. Nicole Richie proving she is more than just a pretty face with this stunning arrangement for Thanksgiving celebrations.
Imagine having to break this beauty down at the end of the night!
https://www.instagram.com/p/BNTApQgAbOz/?taken-by=nicolerichie
From all of us here at the Healthy Mummy, we want to wish you and your family a Merry Christmas and happy and healthy 2017!