Husband Surprises Wife With Pregnancy, After A Vasectomy
Tim Brummel and his wife Rachel, were happy with their 3 boys and decided on a vasectomy for their choice of contraception.
In July, Tim noticed his wife was acting a little strange and picked up on her well known symptoms before she did. He said "Rachel was acting a little bit pregnant. She was tired a lot, a little bit more hungry that normal, a bit nauseous. We joked about it, but we knew; she couldn't be pregnant."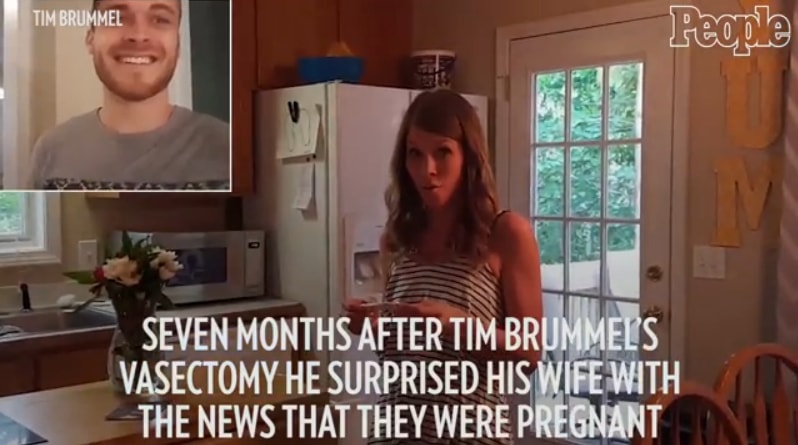 Image source: Screen Capture from People.com
Tim never went to his follow up appointment because he thought the procedure was a success. Boy, was he wrong!! After noticing his wife's symptoms he phoned the Doctor's surgery to discover the procedure hadn't worked and his Doctor forgot to phone him.
At this point, Tim used his plumbing skills and turned the water off in the toilet so he could find out before she did. It wasn't long before a pregnant lady needed to use the bathroom and Tim's suspicions were confirmed. He devised a plan to tell his unsuspecting wife, and it was beautiful.
Tim says "How many guys get the chance to tell their wife she is pregnant? I wanted to surprise her!"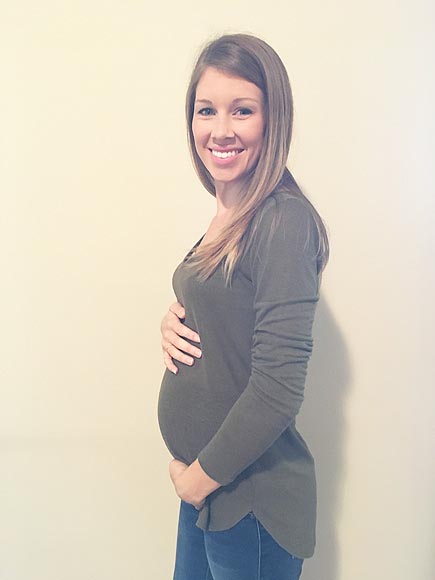 Image source: People.com
He bought her flowers and made a card that said, "To my baby mama. If you ever worried that life would be a bore, put that fear aside. You are now a Mummy of four."
Tim captured the beautiful moment on film, sharing it to Youtube for friends and family (and now the world) to see.
And if you're wondering, it's another boy. Much to the dismay of the eldest boy who wanted a sister. Rachel is due in March 2017, and we wish them all well.
There is a very valuable lesson here. ALWAYS go to follow up appointments.

If you'd like more information on a healthy pregnancy, click HERE.