She's been praised around the world for her strength, compassion and likability, and now New Zealand's Prime Minister Jacinda Arden has opened up about how becoming a mother has influenced her leadership.
Jacinda gave birth to her daughter Neve on June 21, last year – she's the second Prime Minister to have given birth while in office (the first being Pakistan's former Prime Minister Benazir Bhutto in 1990).
How being a mum helps Jacinda Arden lead a country
Jacinda has revealed that becoming a mum to Neve "amplified" her desire to be a leader "driven by kindness and empathy." Something many people can agree she has demonstrated.
"To me, leadership is not about necessarily being the loudest in the room, but instead being the bridge, or the thing that is missing in the discussion and trying to build a consensus from there," she told Newshub.
"I guess that can somewhat be applied to motherhood, as you are constantly doing whatever it is that your little one needs at that particular moment."
What's more, Jacinda reveals that since she became a mum, she appreciates what all mothers do for their kids, particularly her own mum, Laurell.
"[I've learnt] that you appreciate your mum more than you ever believe you could when you have your own child," she said.
"I couldn't do life without her."
In a recent interview with the BBC at the beginning of the year, Jacinda talked about the challenges of juggling motherhood with such an important job.
"The guilt of whether or not I'm a good enough daughter, sister, partner, mother – show me a woman who doesn't," she admitted.
"I'm' a mother, not a superwoman" she said, adding that expecting women to do it all "does a disservice to all women, it raises expectations that no one can meet".
So true! Who rules the world? Girls (and Jacinda).
Have you bought your baby to work before? Jacinda Ardern just did and it's SO inspiring
Jacinda Ardern's thoughts on going back to work after baby
Need an energy boost to help you manage the juggle? Try our Super Greens!
As busy mums we're all about healthy shortcuts. As such we've created a way for you to get a shot of energy-boosting superfoods into your body by barely lifting a finger. You're welcome!
We've managed to pack 37 ingredients from real food sources into our amazing Super Greens. Our ultimate aim is to give busy mums an energy lift. Most of all, breastfeeding mums don't miss out because it's one of a few on the market that's breastfeeding friendly.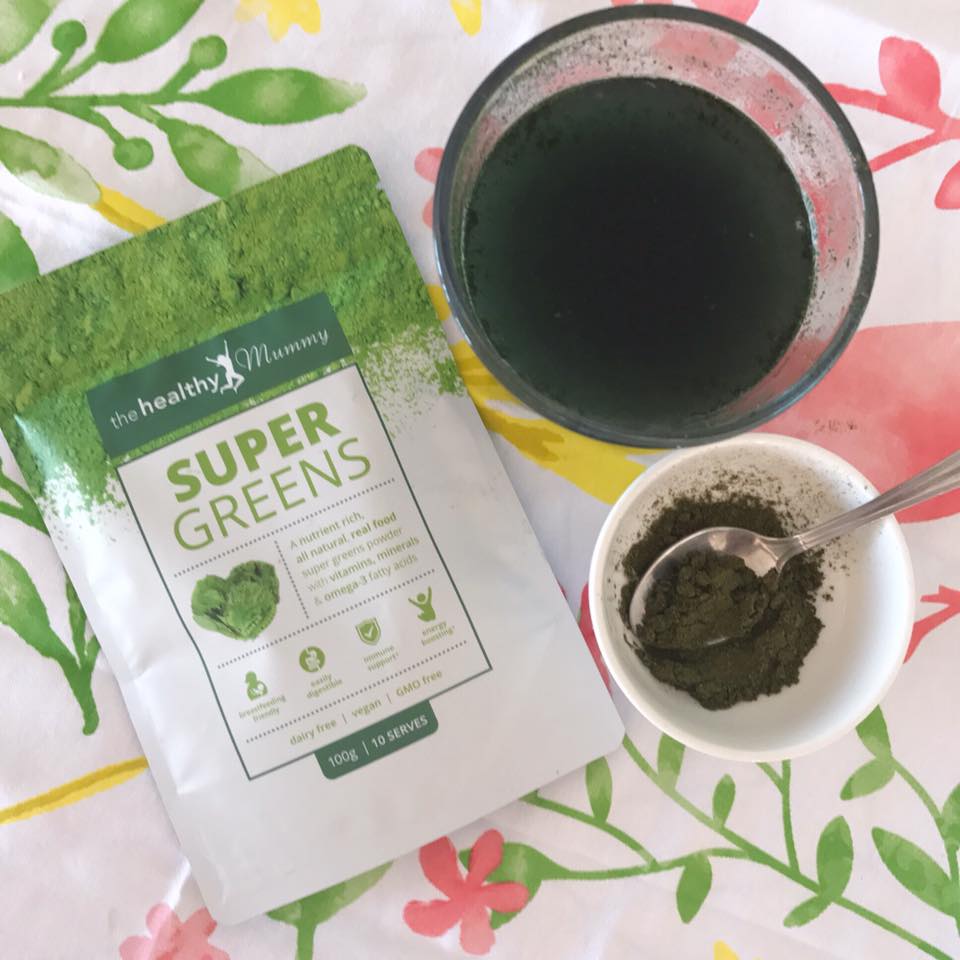 Made in Australia for our mums
Super Greens is made in the laid-back NSW town of Byron Bay. It's been put together using some of the world's most incredible superfood ingredients.
This product is high in spirulina; which has been labelled the most nutrient dense food on the planet. Super Greens also contains probiotics.
The whole foods that go into Super Greens are natural sources of vitamins and minerals and are an easily digestible blend.
What it doesn't contain is any dairy, sugar or gluten and it's vegan friendly.
A powerful energy boost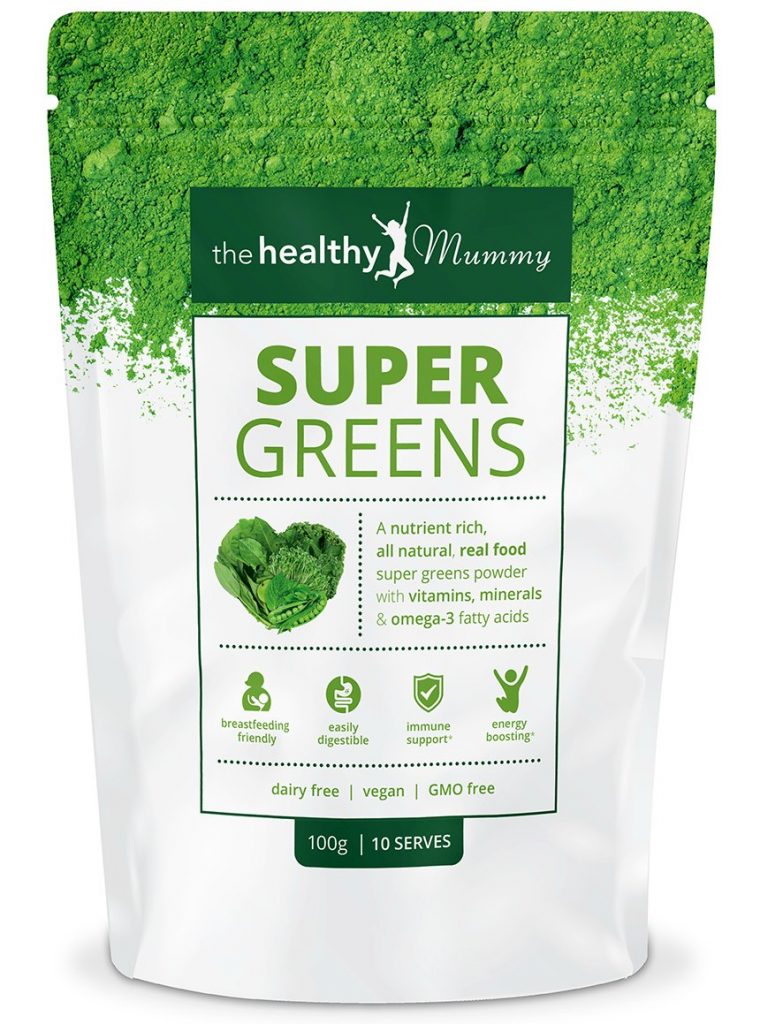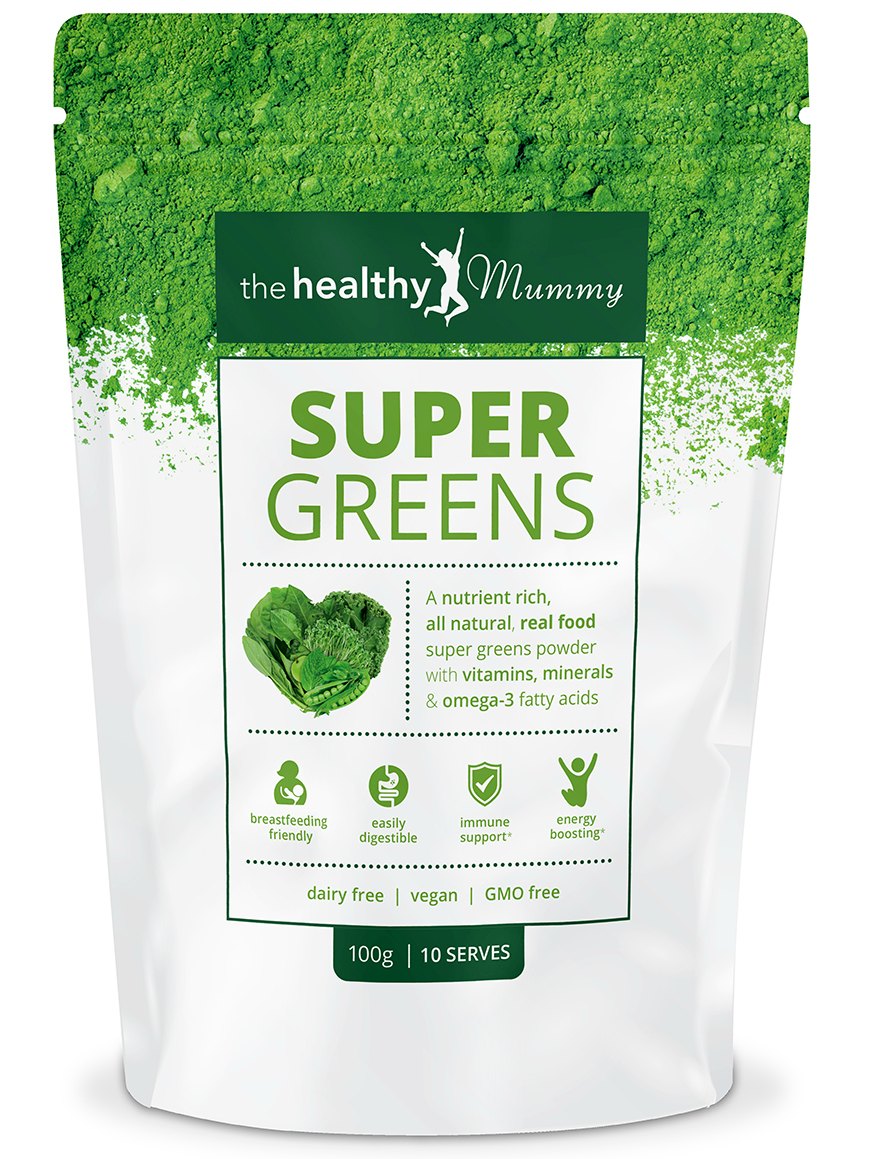 When you're conscious of what you're putting into your body, you need to make every mouthful count. This is why this amazing powder punches well above its weight.
A snapshot of how powerful Super Greens is, this product…
has 56 more times the vitamin B12 of a beef steak.
contains the same calcium as three serves of cheese.
contains the iron of 12 cups of spinach.
has the vitamin C equivalent of 1.4kgs* of oranges.
has 11 times more iron than red kidney beans.
contains 50 times more vitamin B12 than an Atlantic salmon.
has 11 times more vitamin C than 100ml of orange juice.
contains as much calcium as one litre of milk.
has the same vitamin C as half a kilo of red capsicums.
has as much B12 as 77 eggs.
contains four times as much calcium as almonds.
Busy mums, now is the time to stop making excuses and make sure you're getting your greens! Get your Super Greens mix here.