Jessica Simpson opens up about her pregnancy health issues
She's done it twice before, but that doesn't mean Jessica Simpson is immune to the not-so-glamorous side-effects of being pregnant.
The 38-year-old star – who is due any day now – reveals she isn't having an easy time during her third trimester.
"Walking in the rain to fight insomnia," she posted on a pic posted to her Instagram. This comes after she revealed she was also suffering from sciatica (a form of pregnancy back pain).
"After a month of sciatica pain, followed by 3 weeks of Bronchitis, I figured since my feet fit in my sneaks today  I needed to walk out a lot of anxiety!!" she captioned on another pic.
Jessica Simpson admits she's feeling anxious throughout her third pregnancy
It hasn't been all smooth sailing for the Dukes of Hazards actress, as she admits she's been suffering with swollen feet during her final weeks of pregnancy.
She even shared a snap of her swollen feet while experimenting with cupping therapy, an alternative medicine technique that using special cups to increase blood circulation.
View this post on Instagram
Last month, the blonde beauty revealed she and her husband Eric Johnson are naming their third child Birdie. The couple are already parents to Maxwell, six, and Ace, five.
The count down is on now, Jess! Hope you feel better soon!
View this post on Instagram
What causes pregnancy insomnia?
Most women admit to experiencing sleep problems when they are pregnant. Expecting mum tend to get more sleep during their first trimesters but many report a big drop in the quality of their sleep after this.
It could be due to feeling more uncomfortable the bigger they get.
Sciatica pain in pregnancy
Sciatica nerve pain is caused by irritation of the sciatic nerve. The most distinctive symptom of sciatic pain is that it radiates from your lower back into the thighs or sides of your legs; the intensity of the pain varies from mild to severe aches. You may also experience numbness, tingling or weakness in your leg and foot.
Sciatica pain in pregnancy is not out of the ordinary, in fact about 50 – 80% of women experience sciatica pain during pregnancy.
Sciatic pain is usually as a result of lumbar spine problems, such as herniated or bulging disc, it may also be caused by bone spurs and spinal stenosis, these situations put pressure on the nerve causing symptoms.
Extra pounds can put pressure on your spine; overweight and pregnant women are more prone to getting a herniated disk, pregnant women typically add as much as 15-35 pounds during pregnancy.
Some symptoms of sciatica pain during pregnancy include:
Difficulty walking, standing or sitting
Numbness or weakness in legs or foot
Pains on one side of your buttocks
Exercising and stretching help improve sciatic pain by decreasing muscle tension and increasing movements in your hips, back, and legs.
View this post on Instagram
No matter what, stay in motion. Staying in motion will help reduce the inflammation causing pain.
Inactivity increases continuous irritation. Sciatica pain will only get worse without exercising or stretching.
Here are a few exercises that will help ease back pains during pregnancy.
This mum has opened up about the struggles she faced while suffering from pregnancy sciatica
Are you currently pregnant? Then you should try our yummy Healthy Mummy Pregnancy smoothie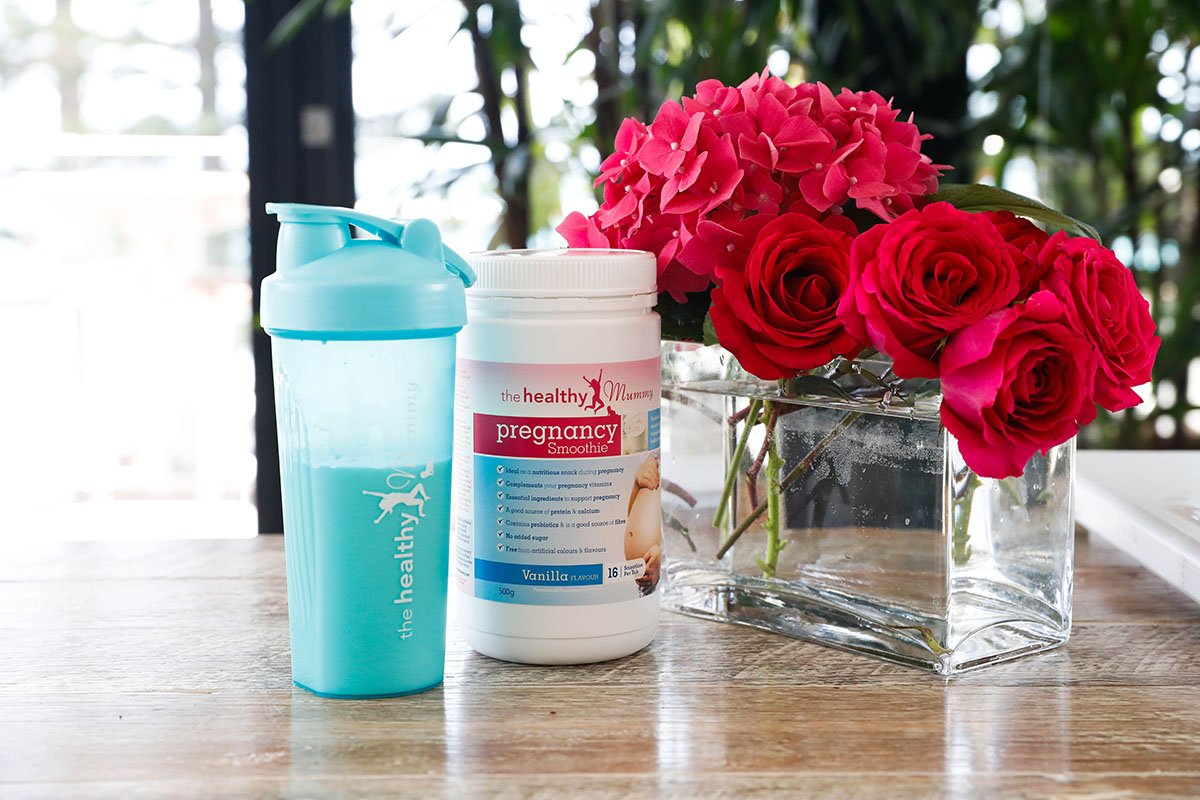 The Healthy Mummy Pregnancy Smoothie is designed to complement, not replace, your prenatal vitamin intake. Our nutritionists ensured that the vitamins and minerals in the smoothie are at a low level so there is no risk of doubling up on any pregnancy vitamins.
It is ideal as a high-protein, high-calcium snack in pregnancy. You can download the Pregnancy Smoothie Label here.
To purchase yours, click here.