Jessica Simpson's hilarious warning to pregnant women after breaking her toilet seat!
Poor Jessica Simpson! She's not been having an easy pregnancy.
She's suffered from swollen feet, pregnancy insomnia, sciatica pain, acid reflux and anxiety while carrying her third child.
But thankfully, the 38-year-old hasn't lost her sense of humour! Jess shared a hilarious warning to other mums after she broke her toilet seat!
View this post on Instagram
Poor pregnant Jessica Simpson reveals she's just broken her toilet seat
Jessica shared a photo of herself holding a broken toilet seat. "Warning, Don't lean back on the toilet while pregnant," she captioned the pic.
It seems, breaking toilet seats is more common than we realised, as some fans were quick to admit they'd also been there.
"Been there, done that," one mum commented. Another admitted, "Preach. I broke a seat during each pregnancy."
Just hours previously, the Dukes of Hazard star had shared a snap of herself sleeping in a chair.
"Severe pregnancy acid reflux has led to the purchase of my very own sleep recliner," she wrote.
Acid reflux is also known as heartburn and while the old wives' tale says if you have heartburn while pregnant your baby will have lots of hair, the truth is that it's caused by stomach acid passing from the stomach back into the oesophagus.
The reason that heartburn is so common in pregnancy is that the hormone that relaxes muscles while you're expecting also relaxes the stomach valve that keeps the acid down.
View this post on Instagram
Last month, the blonde beauty revealed she and her husband Eric Johnson are naming their third child Birdie. The couple are already parents to Maxwell, six, and Ace, five.
Not long now, Jess!
Jessica Simpson opens up about her pregnancy insomnia, swollen feet and anxiety
Here are a few exercises that will help ease back pains during pregnancy.
Are you currently pregnant? Then you should try our yummy Healthy Mummy Pregnancy smoothie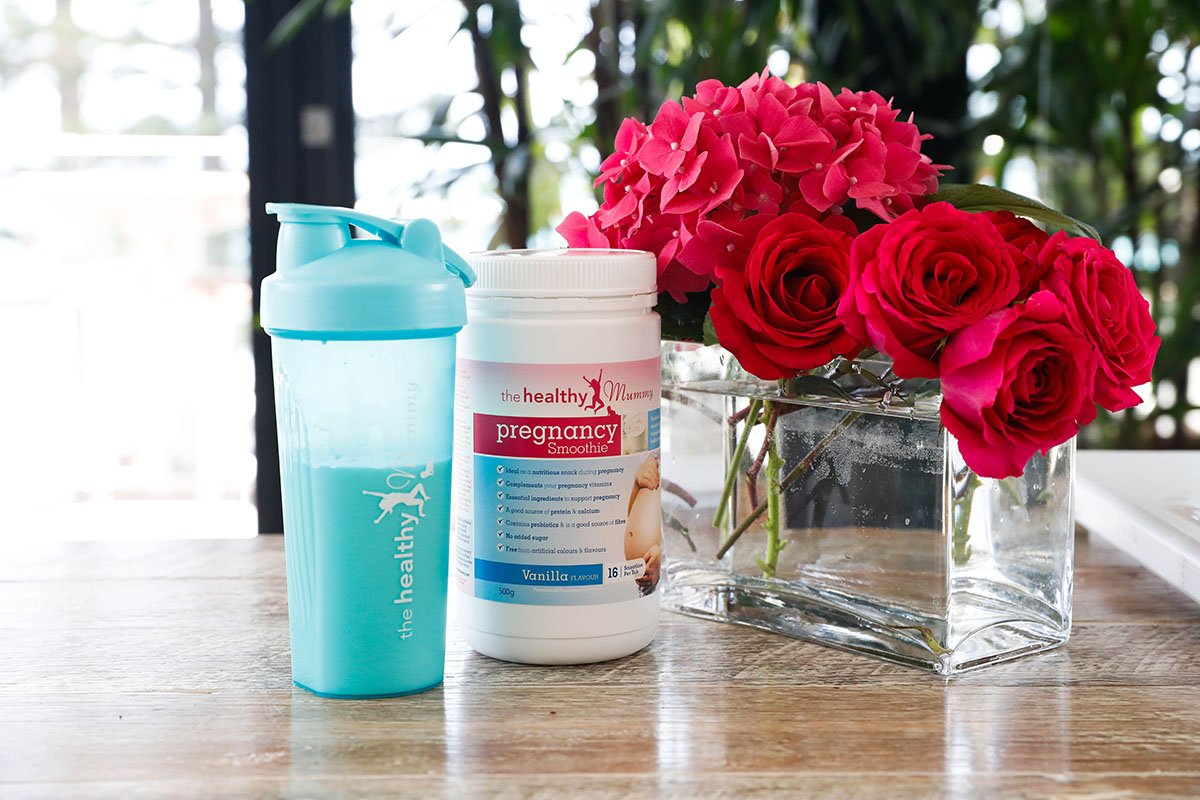 The Healthy Mummy Pregnancy Smoothie is designed to complement, not replace, your prenatal vitamin intake. Our nutritionists ensured that the vitamins and minerals in the smoothie are at a low level so there is no risk of doubling up on any pregnancy vitamins.
It is ideal as a high-protein, high-calcium snack in pregnancy. You can download the Pregnancy Smoothie Label here.
To purchase yours, click here.