John Legend Celebrates Birthday By Sharing New Pics Of Baby Luna
It was John Legend's birthday on Wednesday and he's given us all a present. Check out the precious moment he shared with his daughter – be still my aching ovaries!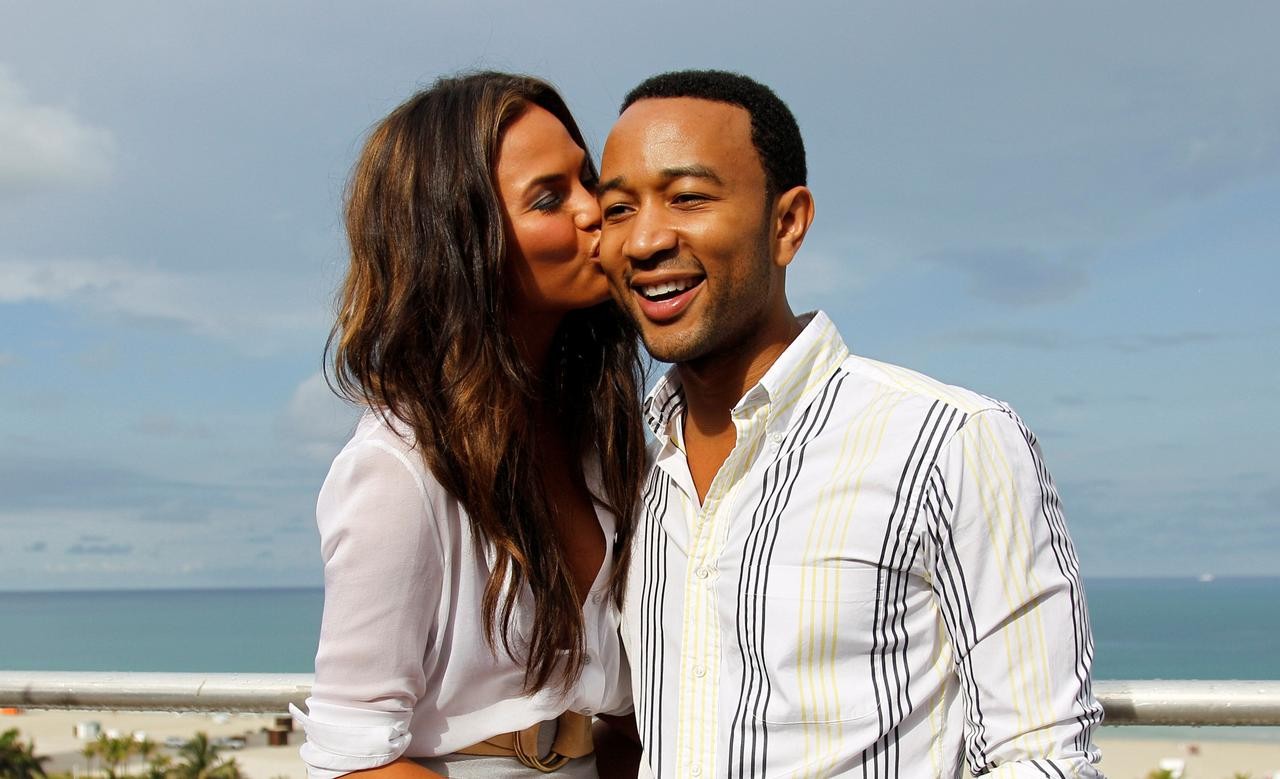 John celebrated his birthday with his nearest and dearest, flying to Florida with wife Chrissy Teigen, 8-month-old baby Luna and her grandmother Vilailuck Teigen to celebrate.
He shared some happy snaps of the holiday, featuring gorgeous baby Luna.
https://www.instagram.com/p/BOkiIcwAXzi/?taken-by=johnlegend
Baby Luna is the perfect mix of both her parents and seems very at home in front of the camera.
Already sitting up with a little help from dad and not looking at the camera, probably despite mum's best efforts!
Notice her adorable frills jumpsuit!
https://www.instagram.com/p/BOkeyZ-gCll/?taken-by=johnlegend
John also shared a shot of his amazing hotel room view.
He captioned it "Thank you for all the birthday wishes! Love you all!
"Enjoying this view with Chrissy and Lu, feeling grateful."
https://www.instagram.com/p/BOkM8yDAHYu/?taken-by=johnlegend
Wife Chrissy also got in on the action, sharing this adorable mummy, daughter shot and captioning it, "Happy birthday, beautiful Papa!"
Maybe she's also getting in a leg workout while she's at it? We've got an eBook on how you can exercise with a clingy baby, details here.
https://www.instagram.com/p/BOkuznyAj64/?taken-by=chrissyteigen
Happy birthday John! Looks like you were showered with love, the best gift ever!
Meanwhile, too get more celebrity news visit here.