Kristen Bell's epic parenting fail that left her daughter in tears over a reindeer
As parents, we all have those moments of doing something we think is completely benign but then our kids have a complete meltdown. Well, actress Kristen Bell had one of these moments during the festive season when she went looking for more firewood.
Kidspot has reported that Kristen took to her Instagram stories to share a story that many parents could relate to.
Read what happened below.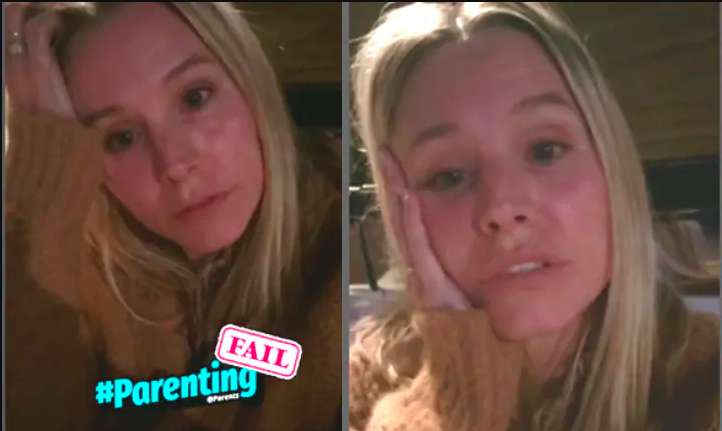 Kristen Bell 'kills' daughters wooden pet
In her story, Kristen is seen sitting outside by herself beside what looks to be the remains of the wooden decorations she later explains she tried to burn as they were low on firewood.
"I experienced my first mega mom fail this Christmas," Kristen explains in her story, "when we went to get out Christmas tree I also bought each of the girls these cute little reindeers made out of logs."
She explains that she thought they were cute and put them on the porch as decorations but her eldest daughter put her reindeer in her bedroom.
"Then two weeks later we ran out of firewood, and we couldn't get any firewood delivered. So I thought, and because my New Year's resolution is to be more eco-friendly, this is perfect we'll recycle the reindeer! We'll burn the reindeer and we can have two more days of beautiful fires at night." 
Well, that is a noble idea and when it's cold (which it is in the US right now) and you want a fire you look for wood anywhere.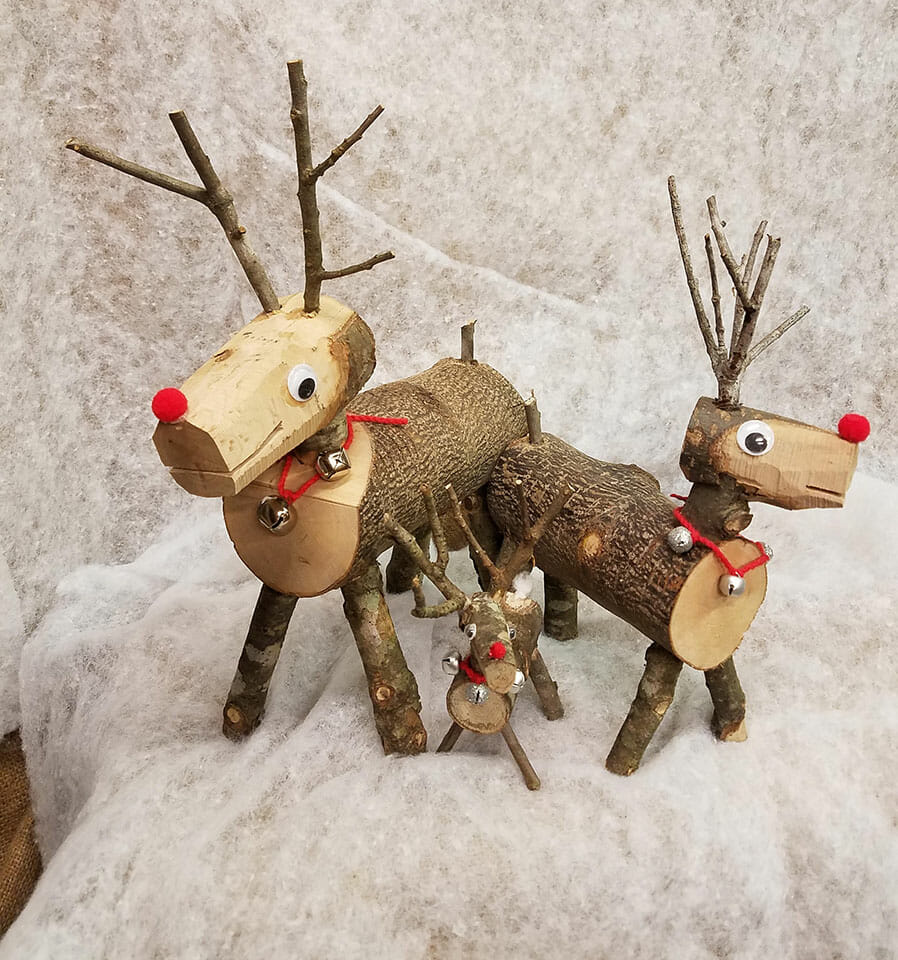 Unfortunately for Kristen, it didn't turn out quite as well as she would have hoped. She grabbed the reindeer and in retrospect, she points out that she should have realised her eldest daughter had become attached to it as it was now in the play area which meant she was interacting with it like a toy but Kristen just wanted to recycle.
She put the reindeer in the fire and then her eldest daughter returned home, now this is where many parents will go 'I have been there!'
"When my eldest daughter came home and saw that I was burning her reindeer. She was inconsolable for upwards of 45 minutes, she stood at the fireplace and sobbed and said 'how dare you burn my reindeer!'"
Kristen continued that it was probably made worse because you could actually see the reindeer in the fire, and so her daughter was just standing there watching her friend being burned alive so to speak.
"Needless to say, she hated me for upwards of 48 hours, that was a couple of days ago."
But this isn't the end of the horror story of the wooden reindeer in the Bell-Shepard home.
Kristen explains, "Cut to tonight and I decide to burn the second reindeer and the first one didn't burn so well but I didn't think anything of it."
But when she dropped the second reindeer on the fire her husband Dax Shepard concluded that the reindeer was coated in some "fire-proof something or other."



View this post on Instagram
"It started to smoke like really bad, filled the whole living room with smoke I am 100% sure that it was toxic."
She went on to explain that Dax and herself used a vacuum and a fan to get rid of the smoke and pulled them out of the fire using a metal bucket. Kristen then showed a shot of the reindeer still crackling and smoking sitting next to her, she mentions that she probably shouldn't be sitting next to them.
She ends her epic story by saying "the inevitable karma of burning someone's reindeer, as my daughter says now 'don't ever burn my reindeer again."
That is definitely a story all parents can relate too, we hope Kristen's daughter isn't too scared by the site of her beloved reindeer burning in the fireplace.
You can watch the full story in the video on Kidspot.
Read some of the other unpredictable things kids have had a meltdown over.
Kristen Bell's hack to get our kids to actually listen!
Healthy Kids and The Healthy Mummy
For more Healthy Mummy articles relating to children's health, you can read our archive of articles here.
To keep up to date with kiddie-related health news, kid-friendly recipes and general updates follow our Healthy Mummy Healthy Kids Facebook Page.