You may have made a New Year's resolution to lose weight in 2018. It may be your first resolution or one of many.
We at The Healthy Mummy HQ surveyed over 1,000 of our community to find out how they got on with their weight loss resolutions last year and what they're expecting to achieve in 2018.
Surprisingly, we found that many mums say they feel like they experience (sometimes subconscious) obstacles while trying to shed the extra kilos. 41 per cent of mums revealed that while they want to lose weight, their biggest road block to taking the steps to live a healthy lifestyle was a lack of money and an unsupportive partner!
There are ways you can overcome these obstacles – like through the help and support of our amazing community on the 28 Day Weight Loss Challenge – which is AMAZING value for money. In fact, it can actually help you save money with our budget friendly meals and meal prep advice!
Here's what else we discovered thanks to the mums who participated in our BIG New Year goals survey…

Mums reveal their weight loss goals for 2018
How many kilos mums put on in 2017
As we mentioned above, alarmingly 41 per cent of mums revealed their biggest road block to taking the steps to lose weight was because they believe they don't have any money and they have an unsupportive partner!
Meanwhile, 12 per cent blamed sleep and 18 per cent claimed they didn't have enough time, while 5 per cent admitted they dislike exercise and 11 per cent prefer eating junk food.
Of the 1,000+ mums we surveyed 33 per cent say they lost weight last year, while 32 per cent revealed they put on 7-10 kilos or more in 2017.
However, only 2 per cent revealed they reached their goal weight in 2017 while 22 per cent say they tried but failed and 37 per cent started their journey.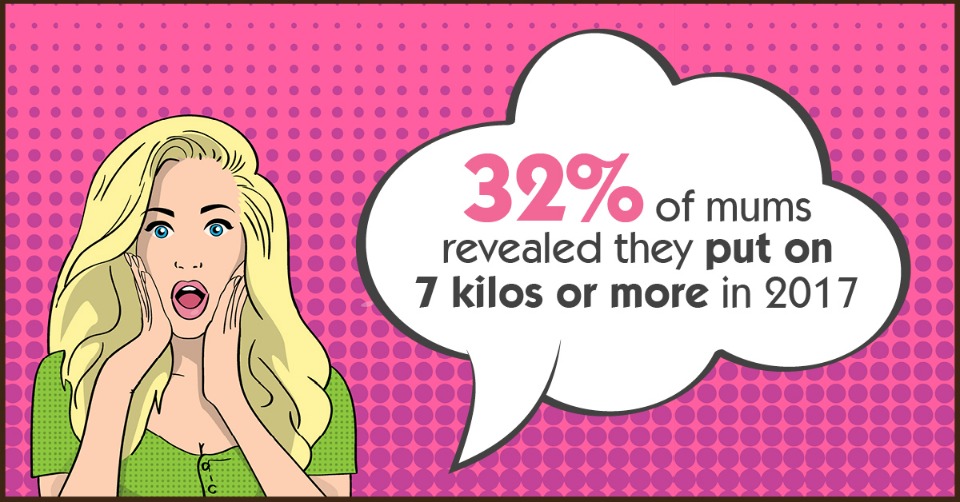 Interestingly, 52 per cent of our mums say they want to lose between 10 – 30 kilos in 2018, while 13 per cent say they want to lose between 3-4 per cent and 13 per cent would be happy shredding 5-6 kilos this year.
How much exercise mums do a week
36 per cent of mums reveal they only do 1-2 hours of exercise a week with 36 per cent of them saying they have a lack of motivation and don't get enough sleep.
Two per cent of mums say they do more than 10 hours a week and 29 per cent say they workout between 2-3 hours.
Areas mums want to work on are their tummy (25 per cent), toning up (16 per cent), thighs (12 per cent), booty (9 per cent) while a whopping 52 per cent want to work on their overall body.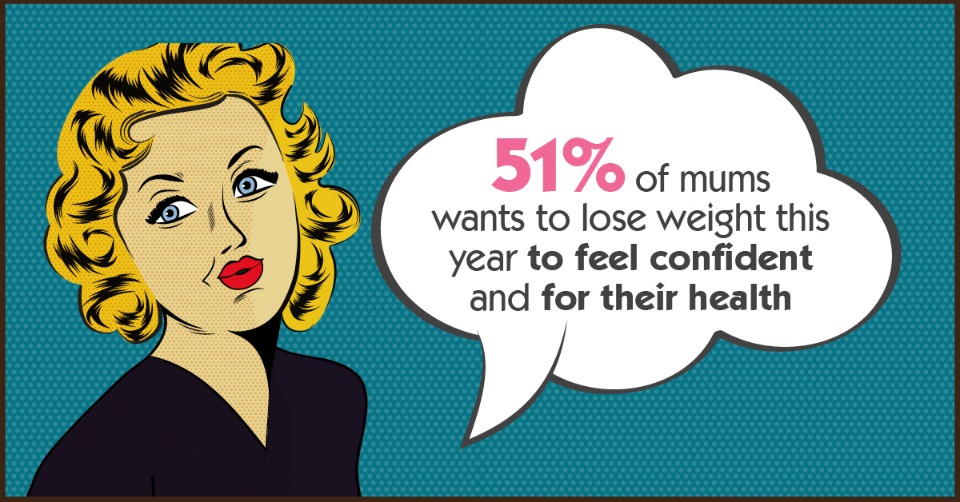 The main reason for our mums wanting to lose weight is to feel confident and for their health (51 per cent), 20 per cent want to be a good example to their kids and 17 per cent are keen to improve their fitness.
Mums say they need support when it comes to exercise
56 per cent of our mums admitted they would stick to their weight loss goal plan if they had a partner or friend doing it with them, while 21 per cent say they'd rather do it on their own and 22 per cent don't know of anyone who would want to lose weight with them.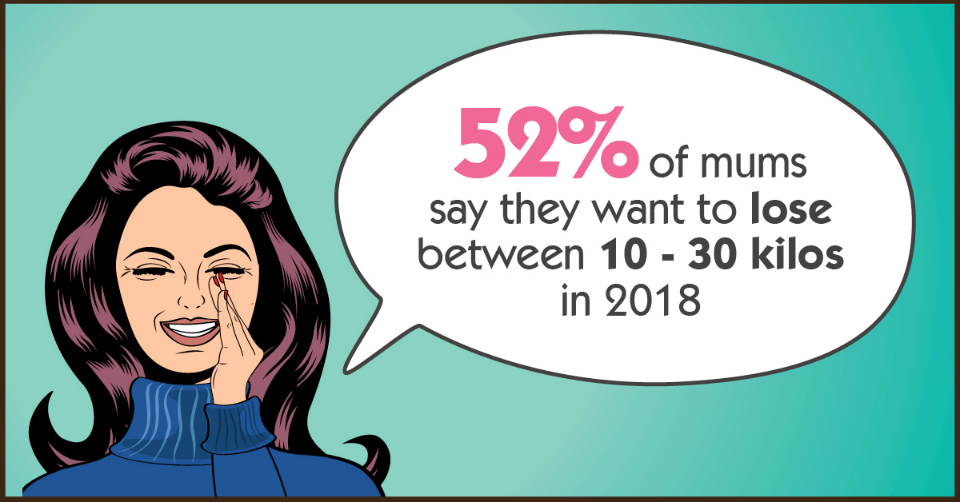 This may be why only 51 per cent say they NEVER stick to their New Year resolutions and only 7 per cent have stuck to their New Year goals.
Our mums revealed the areas they need the most help in is motivation (21 per cent),  meal planning (17 per cent), budget (16 per cent), support (11 per cent), recipe inspiration (9 per cent) and help with cooking (8 per cent).
However, when it comes to exercise classes and supplements to help them reach their goals 62 per cent have said they would be willing to spend less than $25, while only one per cent would want to spend more than $150 and only 31 per cent would want to spend over $50.
About our 28 Day Weight Loss Challenge
The 28 Day Weight Loss Challenge is an online program providing over 4,000 recipes, customisable menus, personalised shopping lists, daily exercises and videos plus constant support.
At any one time over 10,000 mums will be doing the Challenge with you so there is a great feeling of 'doing it together' – plus, there is no need for expensive gym memberships or fancy equipment. It's so simple and you can do it from the comfort of your own home.
Each month we have a NEW 28 Day Weight Loss Challenge theme to keep thing fresh and exciting. This is means each day on the Challenge you have different recipes to try and new workouts to follow meaning you'll never get bored!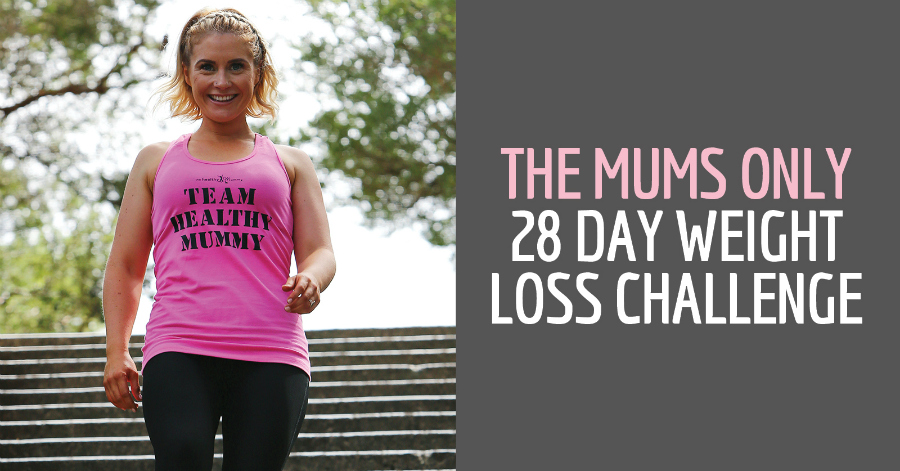 To learn more about the 28 Day Weight Loss Challenge, click here.