Margot Robbie Weds In Byron Bay With Mum By Her Side
Australia's much-loved actress Margot Robbie married long-term partner Tom Ackerley in an intimate wedding in Byron Bay over the weekend. And not surprisingly her beloved mother was beside her the whole time.
https://www.instagram.com/p/BNkKX8yjI2k/?taken-by=margotrobbie&hl=en
Future Children To Be Raised In Australia
Reports say it was Margot's mother Sarie Kessler who walked her down the aisle, into the waiting arms of her new husband.
Margot has always been open about just how close the mother-daughter duo are.
In 2014 she told GQ: "My mum is the sweetest person on the Earth. And if I turned into her, I wouldn't be that upset at all; in fact, it would be an honour".
When she appeared on The Project earlier this year with her mum, the Hollywood actress reassured her mother that any future children she has will be raised in Australia.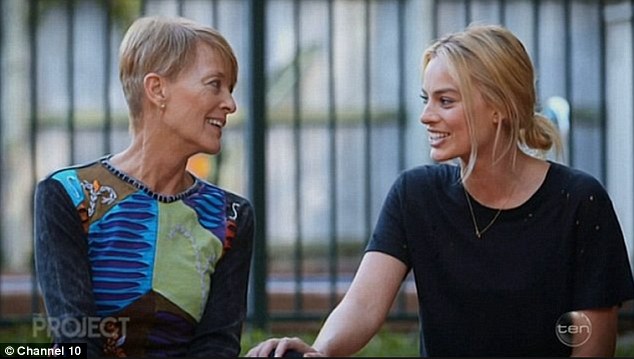 Margot And Her Mum
Margot's parent's split when she was a child and she and her three siblings soon lost contact with their father, seeing him only occasionally.
An insider told New Idea: "He put them through private school at Somerset College, but he could never give them the time and attention as he was never at home".
"They never got a chance to be that close. He gave them money. He'd be inconsistent, weeks would go by without a call or visit, then he'd ring out of the blue."
A Laid-Back Wedding
The Wolf of Wall Street star and her beau went for the laid-back approach to their wedding, a source told The Northern Star.
The 16 members of the bridal party all had bare feet and the main dessert was Robbie's favourite food… coco pops!
The screen siren wore a white, off-the-shoulder, boho-style dress, thought to be designed by Oscar de la Renta.
While Margot hasn't confirmed all the details, but she did post this pic to Instagram on Monday…
https://www.instagram.com/p/BOOYJdXj6Vs/
Congratulations to the happy couple! We can't wait to see more photos in due course!
Meanwhile, to get more news on your favourite celebrities, visit here.