Megan Gale: "It's Important For Mamma Bears To Have Some Me Time'
Megan Gale has opened up about the importance of having some time away from her two-year-old son River.
In a post on her Instagram stories, the 41-year-old brunette told her followers she needed to have some 'me' time while soaking up some sun.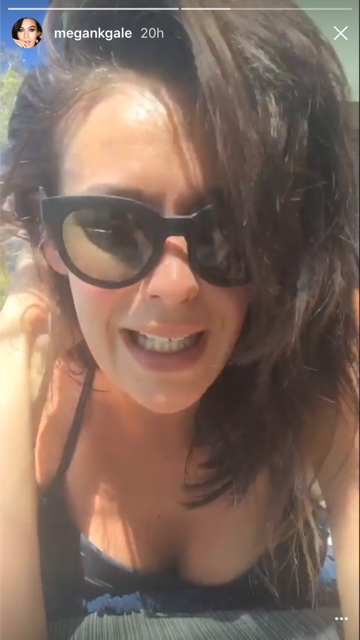 "So little man is down for his day nap," she says in the clip. "We love a day nap, and I am just enjoying some very rare time by myself in the sun.
"When bugs goes down for his nap I am all about getting stuff done – house chores, work whatever.
"[But] sometimes it is important for mamma bears to have some 'me' time."
We don't blame Megan for seeking some solitude, as the actress and her 28-year-old AFL star husband Shaun Hampson have been going through a tough time lately.
In a recent interview with InStyle magazine, Megan revealed her agony after suffering miscarriage.
"Sharing our miscarriage story was something I seriously deliberated over and whether or not I was making the right decision by telling it,' she told her Instagram followers last week.
"But judging from the outpouring of support and the positive response it was absolutely, 100% the right call.
"Thank you to everyone on behalf of Shaun and myself for your lovely comments today. It means more than you know and a HUGE thank you to all of you who have bravely spoken up and shared your stories."