Parents who have undergone in vitro fertilisation know the stress, the sadness and the strain that can come with this journey. But, when IVF is successful, the end result is more than worth the bumpy road.
One mum has commemorated the miracle that can unfold from IVF through a range of adorable onesies that are turning heads and selling off the shelves (or in this case, the net). And with good reason!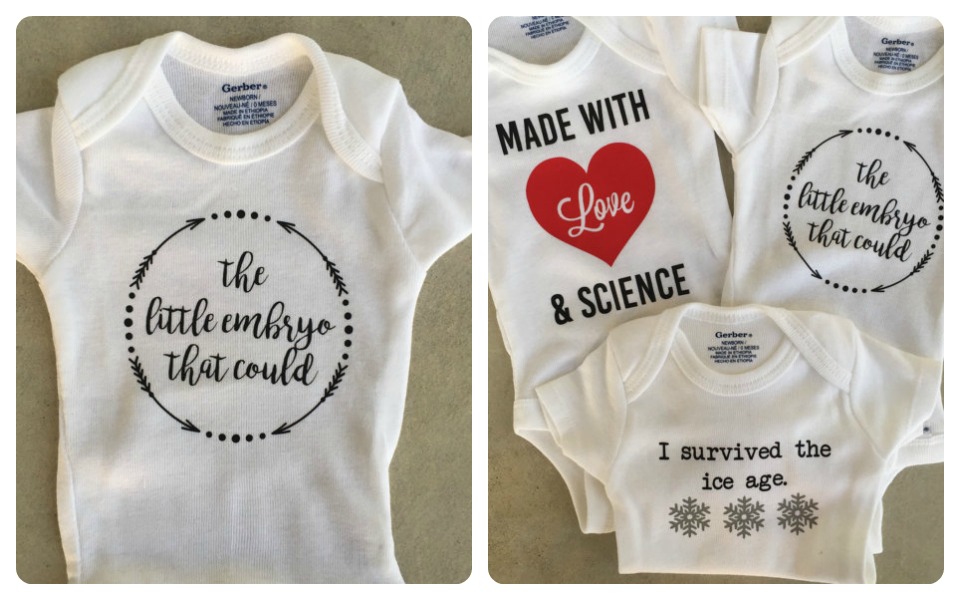 Onesies are pretty much the holy grail in baby clothing. They're practical; they're comfortable; they're affordable. And, now thanks to mum-of-four, Emma Wehrman, they also come with an important message.
Celebrating In Vitro Fertilisation, One Onesie At A Time
Emma is the creative talent behind Sew Cute by Emma. She customises clothing, wall decals and signs for all occasions, especially parenthood. One of her latest projects, her Miracle Baby Onesies, allows parents to celebrate their baby joy and break the stigma that sometimes surrounds IVF.
Slogan Onesies To End IVF Stigma
Emma's IVF baby onesies and shirts are available with ultra-cheeky slogans to choose from, including "Made with Love and Science", "The little embryo that could," and "I survived the ice age." They are available through Etsy, and although Emma, who lives in North Carolina, hasn't shipped to Australia yet, she is considering it for the future.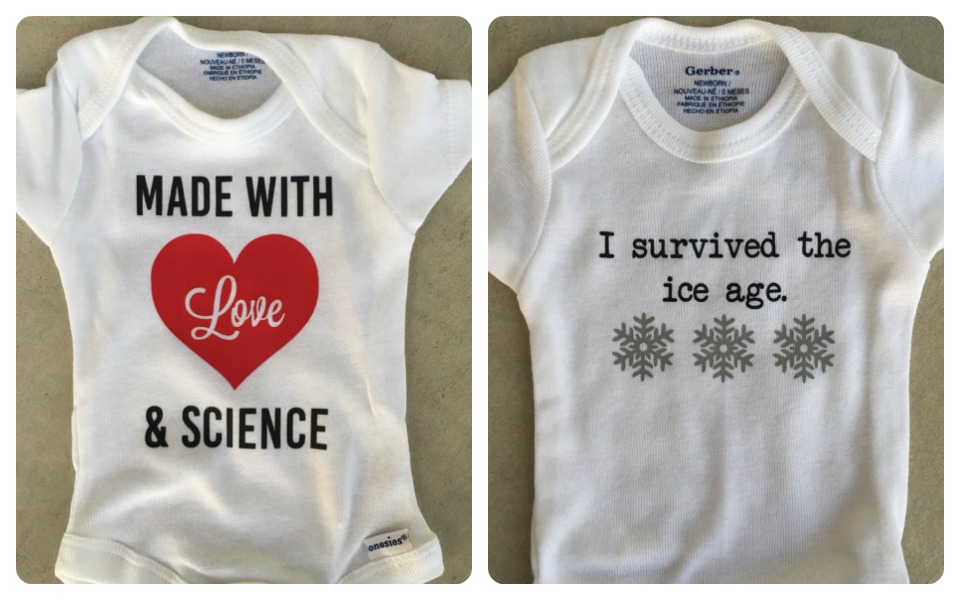 Emma tells The Healthy Mummy, that she designed the onesies for her friend who is currently expecting thanks to IVF.
Emma says: "I made them for her because she's been through lots of loss, including losing IVF twins at 24 weeks. I wanted to make them for her because I know how excited and thankful she is for this baby."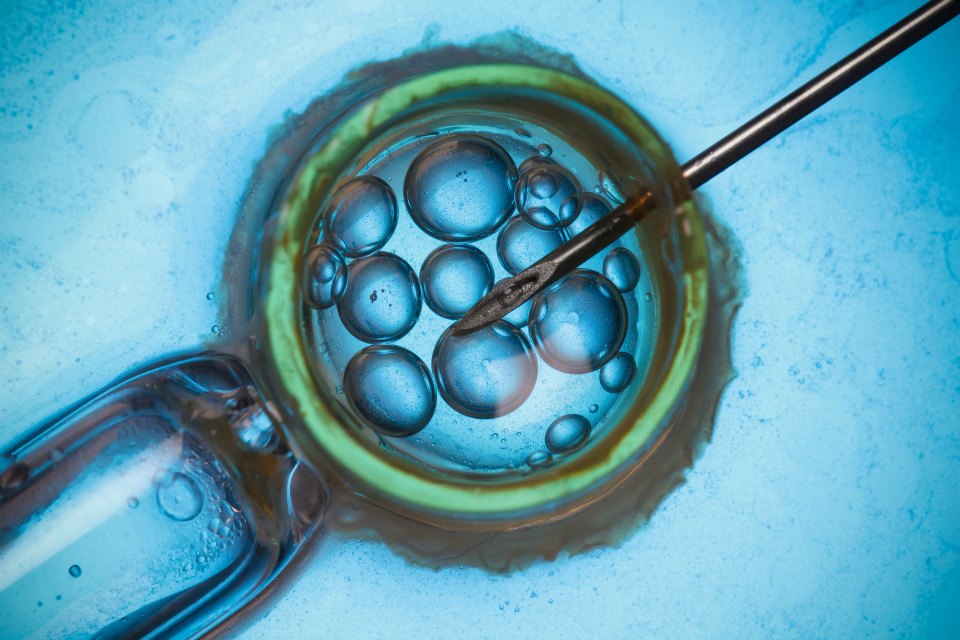 Emma's friend isn't the only one loving the IVF Miracle Baby Range and who can relate to the cute slogans.
One in six Australian couples face problems with infertility (defined as being unable to conceive after 12 months of trying).
For many couples, IVF is a journey that provides them with a chance to realise their dreams of having a baby and one that deserves recognition.
IVF Miracle Onesies Are An Instant Best Seller
Emma, who is mum to a nine-year-old, a six-year-old, a four-year-old and a four-month-old, has clearly struck a chord with her IVF Miracle Onesies. Emma tells us that they are currently her bestseller and the feedback has been nothing but positive.
"I have mummies who are leaving notes in their order for me when they purchase about how much they love them and telling me a little bit about their babies that they are for.
I absolutely love that they share their story with me. They go through so much to have these children and I love that I get to be a part of celebrating their little miracle babies once they're finally holding them in their arms."
You can check out the range on Etsy or through Facebook. And, for parents considering IVF, please check out our fertility archives for tips on preparing mentally for IVF and inspirational stories from our community, celebrities and other families.