This Victorian woman was diagnosed with multiple sclerosis (MS) and feared she may never be able to have a family of her own.
But then she fell pregnant! And the miracle didn't end there – she went on to conceive another baby while ALREADY being pregnant!
Read her incredible story here…
Being diagnosed with MS
Adriana Condello was 26 when she was diagnosed with MS, a disease in which the immune system eats away at the body's protective covering of nerves. And she says her first fear was whether or not she and her husband Mark, 33, would struggle to have a baby or not.
Doctors told Adriana she'd have to stop taking her medication while trying to conceive and while she was pregnant.
Sadly, Adriana suffered from a miscarriage unrelated to MS in 2014, followed by three more lost babies, and then the couple decided to try IVF.
"It was an anxious time but, six weeks later, a scan showed I was pregnant," she tells That's Life. "Then at eight weeks, we had another ultrasound."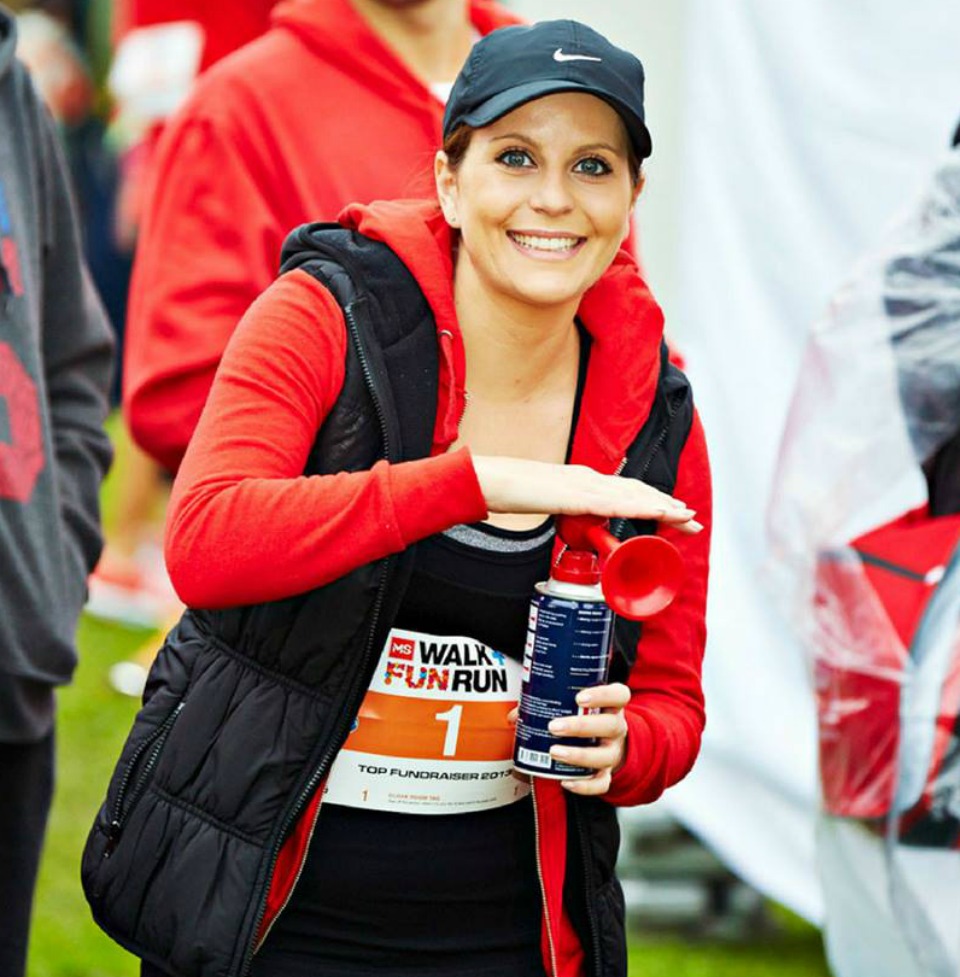 Two little miracles
At that scan, the sonographer noticed another smaller baby inside her womb and told the couple they were having 'twins'.
However, the couple were perplexed by this revelation as they had only had one embryo implanted.
It turns out their second baby was conceived naturally after the IVF!
Last month, Adriana gave birth to Leo, who was conceived by IVF, and Olivia, who was conceived naturally.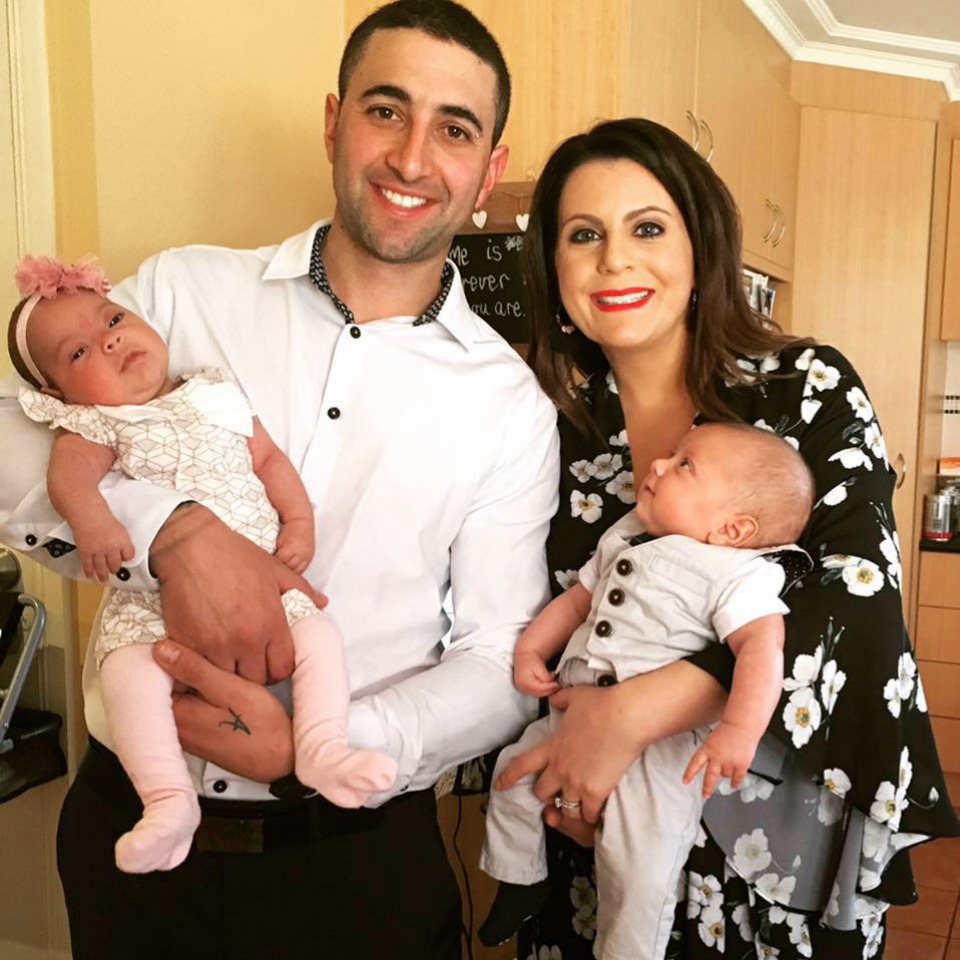 "Holding them in my arms, I felt on top of the world," says Adriana.
"Now I want to let people know there is life after an MS diagnosis. I'm convinced that, with enough funding, a cure is just around the corner. Until then, I'm determined to stay as well as possible for my two little miracles."
Thank you so much for giving us permission to share your incredible story, Adriana!
Have you seen our Healthy Mummy Pregnancy Smoothies?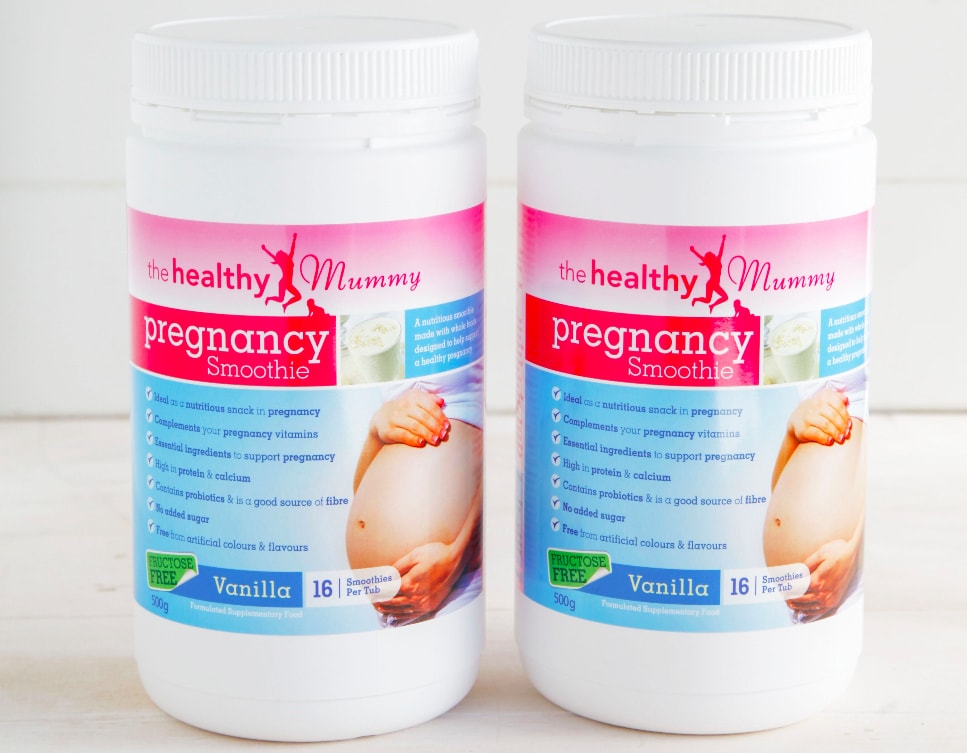 Are you currently pregnant? Then you should try our yummy Healthy Mummy Pregnancy smoothie.
The Healthy Mummy Pregnancy Smoothie is designed to complement, not replace, your prenatal vitamin intake. Our nutritionists ensured that the vitamins and minerals in the smoothie are at a low level so there is no risk of doubling up on any pregnancy vitamins.
It is ideal as a high-protein, high-calcium snack in pregnancy. You can download the Pregnancy Smoothie Label here.
To purchase yours, click here.
*Please note that The Healthy Mummy Pregnancy range promotes healthy weight gain in pregnancy*