Mum Fiercely Defends Women's Bodies With Incredible Image
We love this fabulously honest mum's incredible words about breastfeeding her three-year-old, not to mention her amazing self-portrait in the Mexican jungle.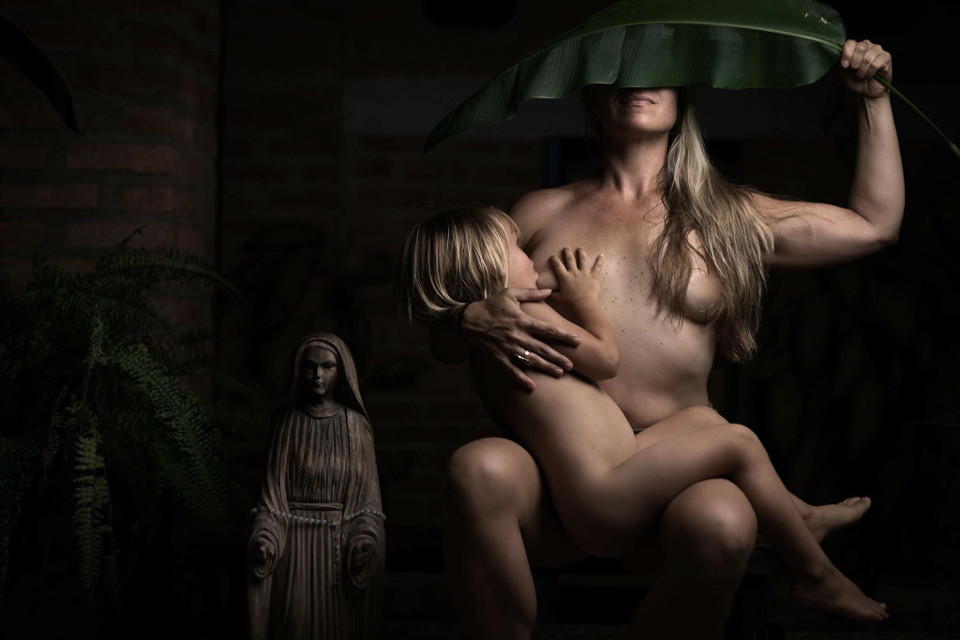 We put so much pressure on ourselves as mums to be the ultimate parent to our children. Combined with the heavy weight of expectation that comes from society it means we're often beating ourselves up for our decisions.
Motherhood comes in all shapes and sizes
As a photographer, Jade Beall has made a name for herself portraying motherhood in all its raw glory through the lens. She's set out to balance the over-saturation of photoshopped images of women with her powerful portraits and book 'The Bodies of Mothers'.
While she's made incredible inroads with her beautiful imagery, she continues to come across negativity – particularly when it comes to women's bodies and breastfeeding.
Jade's penned some powerful words, along with uploading a magnificent image of her breastfeeding her three-year-old in the Mexican jungle, in her never-ending quest to normalise breastfeeding.
She implores readers who choose to look at the image to think back to when they were three.
 "These bodies are far more magnificent than the over-sexualised objects we are taught to see them as, to be squeezed into one age and one shape to appeal to men and corporations," Jade explains.
Acceptance starts in childhood
She talks about how at a young age, she was already aware that her body was far from the 'ideal': "This body that at 10-years-old felt unworthy because yes, even then it was obvious that this body could not sell beer, burgers and cars because of my 'big bones' and flat chest and the large pores on my face. I sat furiously working at my homework but my self worth lay in my inability to be sexy before I even knew what sex was."
Jade also takes a swipe at Facebook's censorship of breastfeeding photos, saying the last time she dared upload an image showing a nipple, she was banned for a month.
At The Healthy Mummy, we embrace women of all shapes and sizes – it's what makes us so beautiful. Just take a look through our amazing results posts to see just how different and stunning every shape is.