Mums Reveal What They Actually Spent On Back-To-School Supplies
Are you a parent battling to pay for back-to-school supplies this year after the axing of the schoolkids bonus? Well it appears you're not alone, with mums and dads across Australia forking out wads of cash to get their kids school ready. Here is a snapshot of what some parents are paying and how they are trying to cut costs.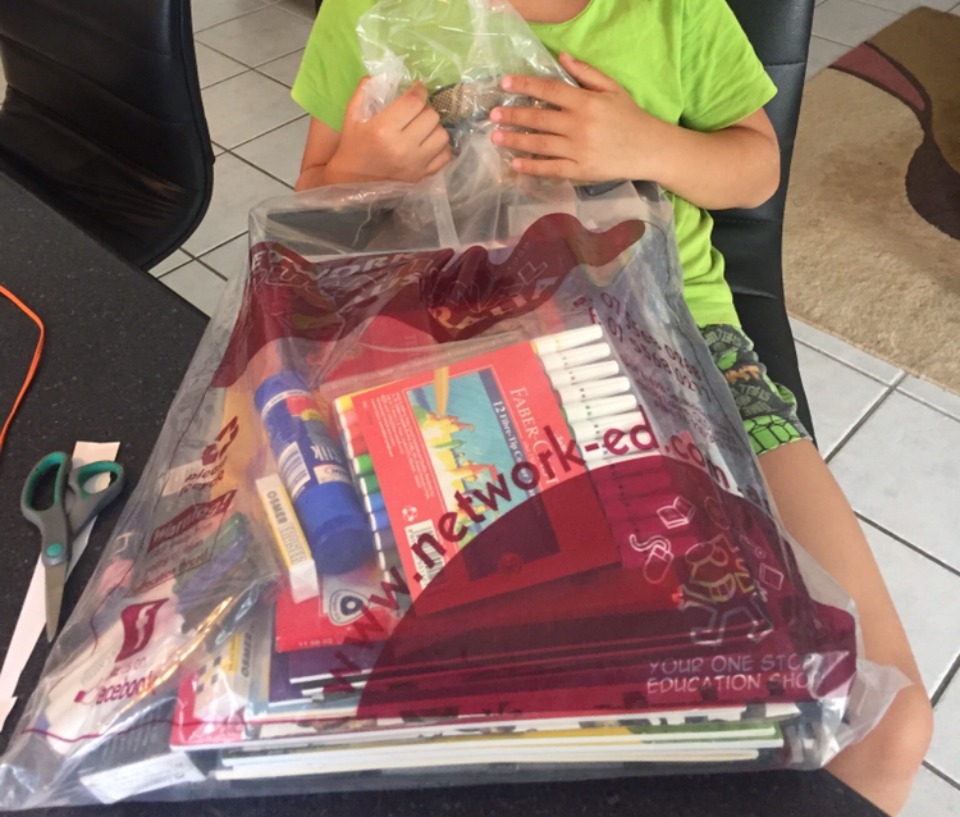 While debate is raging about the cost of school supplies, the fact remains our children need the right equipment. Many believe education departments should foot the entire bill. However, since this isn't the case, if parents refuse to buy items the burden falls on those who do and teachers.
Want to know how your costs compare? Here is what some parents are spending and if they buy new items every year and what they are doing to save money.
Mums Reveal Their Back To School Costs
We get a new bag every second year and generally a new lunchbox every year, possibly an update through the year. Shoes last a year and tend to get outgrown before being worn out. Not a cheap way to start the year that's for sure!
I brought new shoes last term, so don't have to worry about that. New bag, drink bottle, lunch box as last years are falling apart so about $70 there. Stationery about $80, school donation $80 and Catholic school fees $550. Photocopying $20. May need new school uniform $50 each and $75 for winter one.
New shoes and drink bottles every year, for three kids. Lunch boxes are renewed when cracked! Bags are sturdy ones with school logo and one of my kids is entering her third year with it.
Kids got new bags this year but I put it on their Christmas list so they got it as a present from their grandfather. Lunch boxes I just buy the $10 one from Kmart. It last the whole year last year so here's hoping the new ones do too.
With shoes my youngest is starting prep but I kept her siblings shoes as they grew fast and didn't wear them out so they now fit my youngest. The other two I buy shoes from Spend-Less Shoes for usually around the $40 mark and I've found them to last quite well over the past 3 years.
Buying Quality Helps Says Mums
1. Buy a bag that's decent quality it will last for years. Shoes we always have to get new because they always grow out of them.
2. I've bought new shoes and lunchboxes/bags – cheap from Kmart. The lunch bags last all year but the shoes will be replaced; my boys wear through shoes regardless of quality or price. Uniform shirts from school at $39 each, shorts and socks from Kmart.
3. I buy all the exercise and work books through the schools book people but buy all the pencils, scissors, erasers etc from Kmart for much less. The boys were given school bags for Christmas, they normally last a couple of years, so that was a help!
4. It's cost us around $400 to send our two boys to primary school this year so roughly $200-$250 per child. I don't replace their school bags as they are the expensive ones from the school but I do replace their lunch bags and drink bottles every year as they get a bit yucky.
5. Shoes (sneakers and school shoes) every year, lunch boxes and drink bottles every year as well! Everything stationary supplied by the school. The girls get to pick a new pencil case etc each year or when needed! Two at school and one starting kinder this year – so all adds up!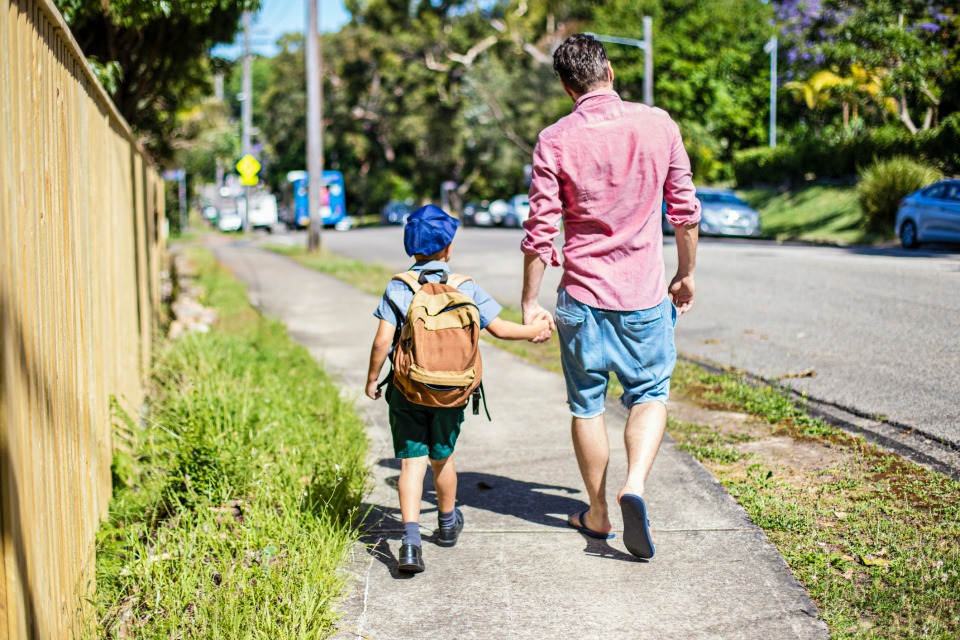 The True Cost Of Back-To-School Supplies
Apart from school supplies, we've bought new uniforms, new shoes (joggers and school shoes) and a new drink bottle. School supplies alone were approx $100.
Nope. Mean mommy here. If shoes, lunch boxes, bags and uniforms are still in one piece he uses them again the following year. Mine is going into Year 2 and we maybe spent $80 on the school stationery list and some new shorts and grey pants from Kmart.
I just spent maybe $30 on some stationary bits needed and some new school socks and sports shorts. Shoes cost me $105 same ones as last year that lasted all year so no hassle there. I need to replace one school shirt which will be $35. That's about it. His school bag is on its third year and going strong.
I'm starting from scratch this year with my Preppy. Actually just come back from our first round at the uniform shop spending $275 and I have to go back once I find out how many days for what uniform and when spent $215 on new school shoes last week.
More Than $1000 Spent
1. We are lucky to get change from $1k for leather shoes and sports shoes for our four kids. Then we back it up with football boots and netball shoes 2 weeks later. They are bleeding me dry.
2. This is my first year of really having to be frugal with back to school. Went second-hand on uniforms where possible. Managed to score decent joggers half price from Amart in Christmas sales and cheap Smiggle lunchboxes in a sale last year. Same bags and reusing whatever school supplies I can. Still costing me about $200 per kid, before resource levies.
3. I've reused lunch boxes and did two kids uniforms late last year so it didn't hit all at once but with two already at school and another starting prep, it's costing us around $800, that includes a $220 calculator for the high schooler and doesn't include levies.
4. I'm using the same lunchboxes as last year as they're still in great condition. We are getting a new drink bottle ($10), but we got a metal one and just hammer it back into shape over the year. Other parents I know had to buy new drink bottles almost every week as the boys in particular are obsessed with that stupid bottle flipping challenge and they split their drink bottles regularly.
5. I bought all my uniforms second-hand, cost $50 for a full week's worth of summer and winter uniforms vs well over $200 for new for one season. Shoes we bought new again this year because last year's fell apart and we're being held together with strapping tape, sole glue and sheer will. This year we got 2 pairs black sneakers that we'll rotate and a pair of black boots for winter and that was just under $200.
6. We have to buy stationery such as a pencil case, textas, highlighters, erasers, pencil sharpener etc. Our first year doing that so about $40 so far. We also have to buy a stack of supplies for the classroom, tissues, paper towels, hand soap, baby wipes etc about $20.
"I Am Struggling This Year"
This year my eldest is starting high school. Just the local public high school, but have still dropped around $350 on uniforms and shoes, as well as another $100 on stationery etc. Using same lunch boxes for all three.
I am struggling this year. I buy new bags and shoes if I have too. Lunch boxes I have bought new this year. I don't give them all the stationery they ask for. They never use it all. This year it is costing me $820 just for the resource scheme! This is for public primary and high school for my 5 children. My 2 high school girls have to supply their own device as well (lap top/ tablet etc) and with one it's her first year at high school so needing new uniforms.
This year I've spent about $350 on back to school so far. My eldest is making do with his current uniform. It still fits and isn't stained so why not!
In total I spent just over $1500 on shoes, uniforms, booklists, orthotics and glasses. Nearly killed me. That doesn't even include school fees.
I've just spent $400 + bought a laptop on rent at $94 p/m for two years and I haven't even bought two pairs of shoes, lunch boxes or the drink bottles or school fees.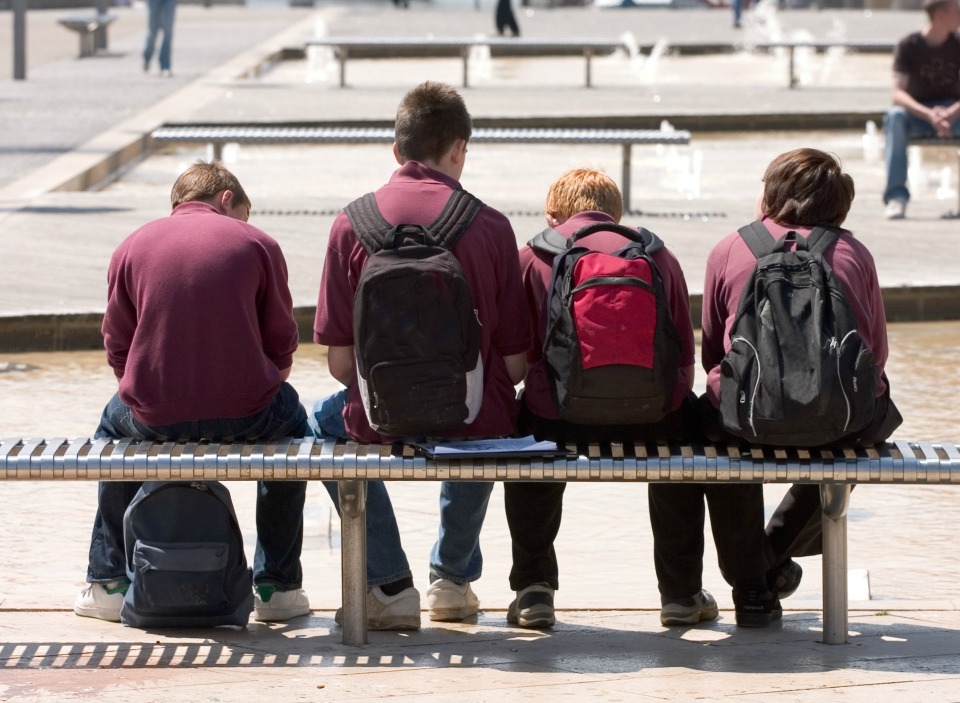 Parents Spend About $800 On High School
1. Both in high school now, state school. Uniforms ran me $500+ for one, shoes $125 plus sneakers, school requires their backpack and we pay resources scheme for laptop and digital books etc $750. School supplies are another $100 on average. Bleugh!
2. First year for us, my sister picked up a brand new pair of Clarke's school shoes for $15 at the mid-year Crazy Day sales. The same sister found him an amazing Lego backpack at Vinnie's for 50 cents which he loves and gave him his football teams water bottle for Christmas. She's saved us a heap! Other than that we have spent about $100 on his uniforms from the school uniform shop.
3. I've just spent $800 on Miss 12 starting high school – and that's WITHOUT school fees and the iPad she requires! Mr 7 is somewhat cheaper at around $200 for grade 3, also doesn't include school fees. How did our parents do it?
4. Lunch boxes seem to multiply in my cupboard. But we never seem to have the right one. School shoes, $125 each. Sneakers not always for first term, but as needed. Uniforms, only a few pieces needed this term about $100. Stationery, about $60 per kid. IPad apps about $35 per kid. No new bags needed this year, it's our third year of same bags. Then there's school fees and bus passes.
So you'll now either feel better or worse about your back to school costs.
Maybe you agree with this mum, who says she believes that it's not up to parents to supply stationery for their children.
Don't forget the Healthy Mummy has a Healthy Kids Lunches eBook with 100+ school lunch ideas!