Mum who thought she just had kidney stones delivers triplets!
A woman was taken to hospital with what she thought was kidney stones turned out to be in labour with triplets.
The shocked mum from South Dakota, gave birth to her healthy trio on August 10 saying she had never felt any movement at all during the pregnancy or suffered from any sickness.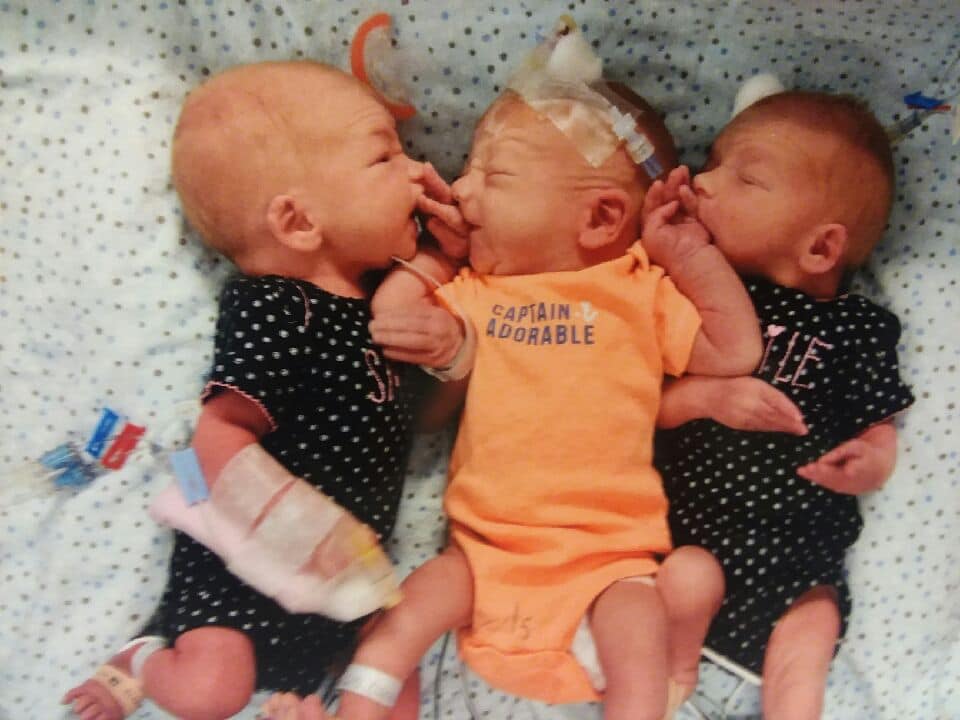 Mum who thought she just had kidney stones delivers triplets!
'I started getting pains, I figured it was kidney stones because I've gone through them before,' said the stunned mum.
Despite having two other children, she had no idea that she was 34 weeks pregnant.
'You don't ever see triplets being conceived naturally, let alone going 34 weeks without knowing,' she said
'So, everyone's like, I can't believe it. We're still in shock, trust me.
'I go to the doctor's thinking I'll have surgery for kidney stones and end up going into labour with a c-section that night. It's crazy.'
'I never felt movement, I never got morning sickness nothing!'
The triplets were born within four minutes. Each weighed about 1.8 kilograms.
Why women often don't realise they are pregnant
An estimated 1 in 450 pregnant women don't actually find out they are pregnant until at least their 20th week of pregnancy. Even more surprising is that it's thought that as many as 1 in 2,500 women can be totally unaware of their pregnancies until they go into labour.
There are actually quite a few reasons why some women don't realise they are pregnant.
Irregular periods
Inaccurate pregnancy test
Mistaking spotting during pregnancy for a light period
Few to no symptoms or morning sickness
Pre-existing tummy issues – suffer ongoing gastrointestinal issues like nausea, vomiting and bloating.
Women who are taller or overweight tend to show much less
Menopausal women and younger busy women will often not be looking for signs
The position of the baby will often hide the typical baby bump as well.
Are you ready to become a Healthy Mummy?
If you are wanting to lose weight and improve your energy or simply improve your overall health and wellbeing – our 28 Day Weight Loss Challenge is an awesome program to check out.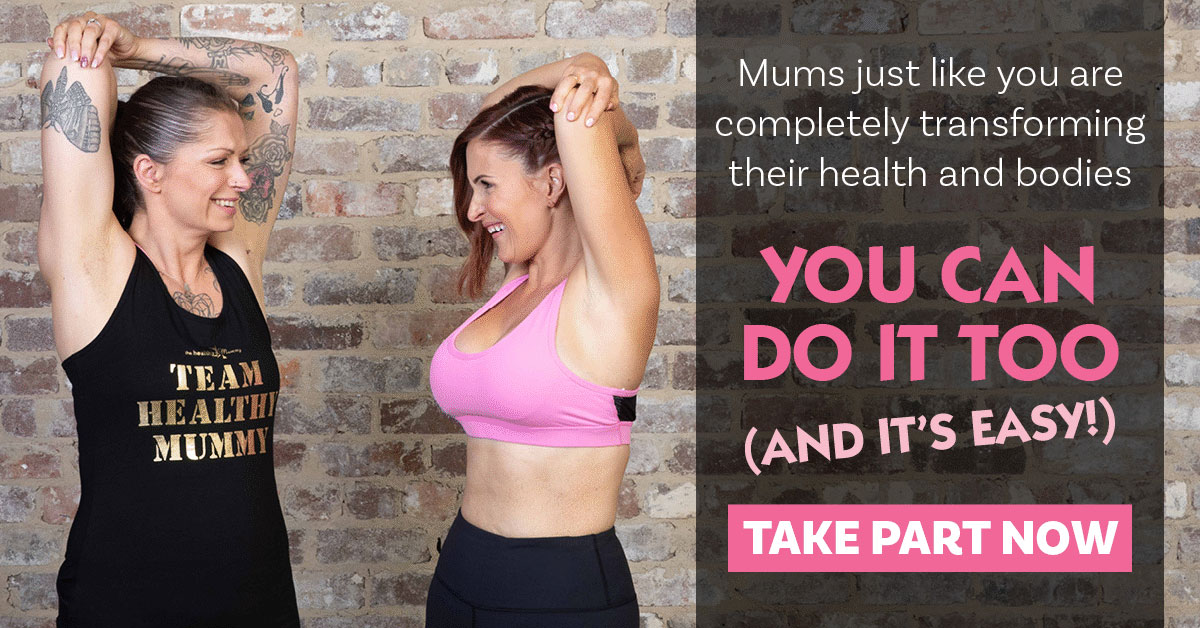 Our 28 Day Weight Loss Challenge includes:
28 days of at home exercise routines (no gym needed) – with video instruction
Customisable and breastfeeding friendly meal plans
Challenge combines Pilates exercises with interval and circuit training (HIIT)
Suitable for basic to advanced fitness levels
Home to thousands of EASY-TO-MAKE recipes!
To learn more about our 28 DAY WEIGHT LOSS CHALLENGE CLICK HERE or purchase our Smoothies.