These mums share their INSPIRING Healthy Mummy pledges for 2019
This year The Healthy Mummy Community is coming together to make 2019 their healthiest year yet with their 2019 Healthy Mummy Pledges! Read what our mums hope to achieve in 2019.
The New Year is often a time to pause and reflect, it is a perfect time to look back at the year that's been and contemplate the year ahead.
As our mums start to set their goals for 2019 we asked them to share their 2019 Healthy Mummy Pledge to help motivate and inspire them (and you) on their journey in 2019.
2019 Pledges to motivate themselves and inspire you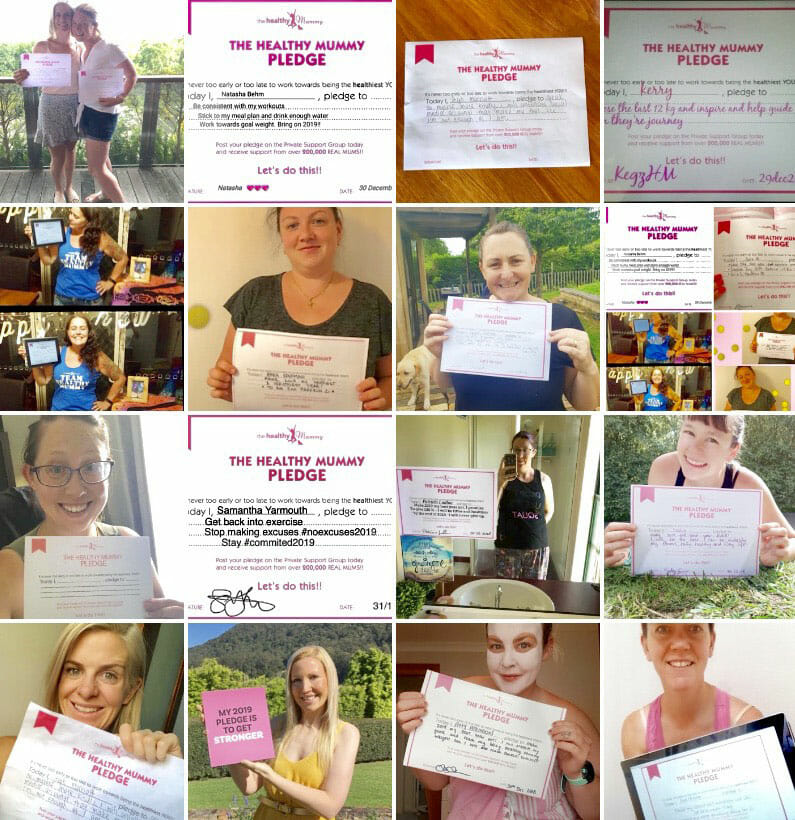 Tara Elso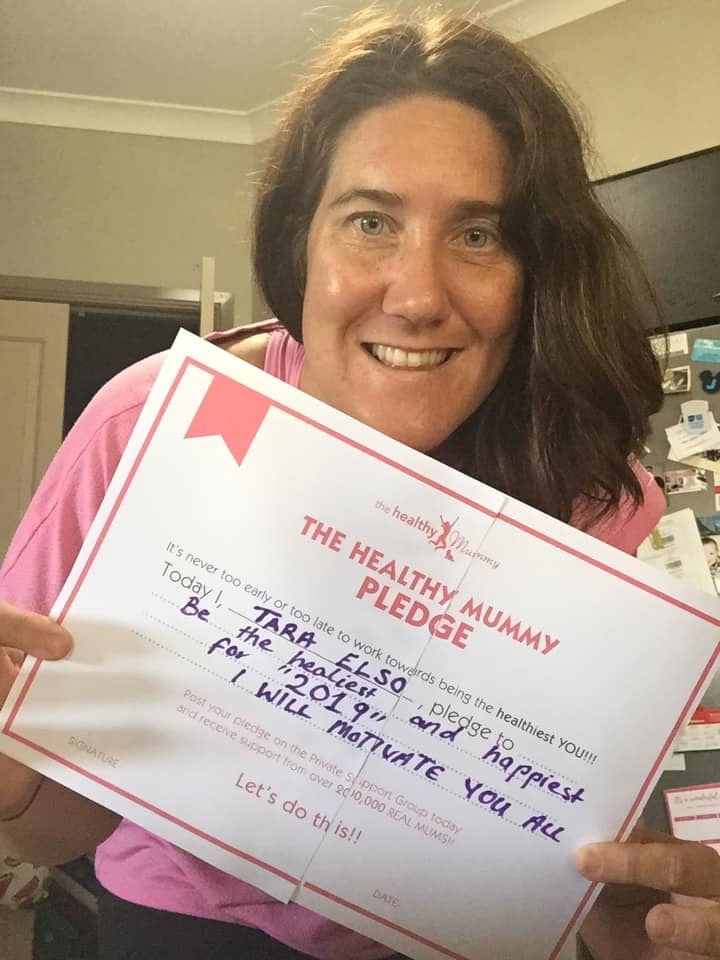 Tara pledges to,
"Be the healthiest and happiest for 2019
I will motivate you all."
Phoebe Phillips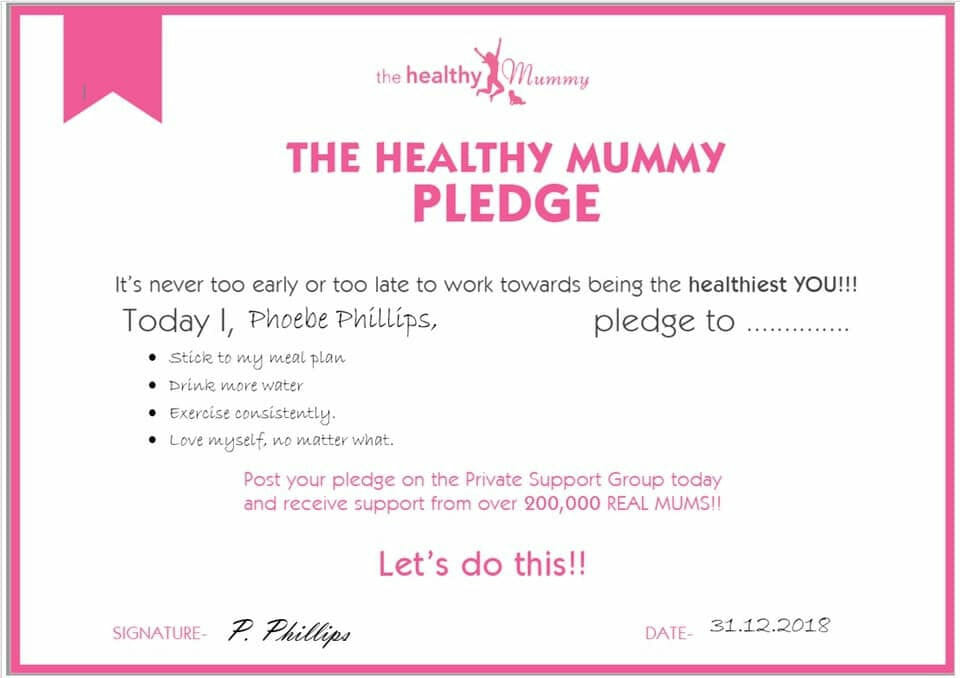 Phoebe pledges to,
"Stick to my diet plan,
Drink more water,
Exercise consistently,
Love myself, no matter what."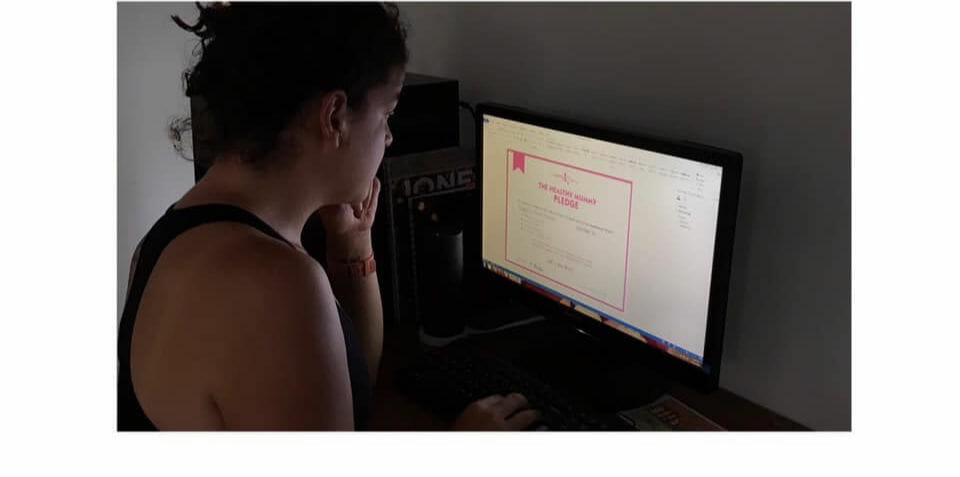 Tatiana Flores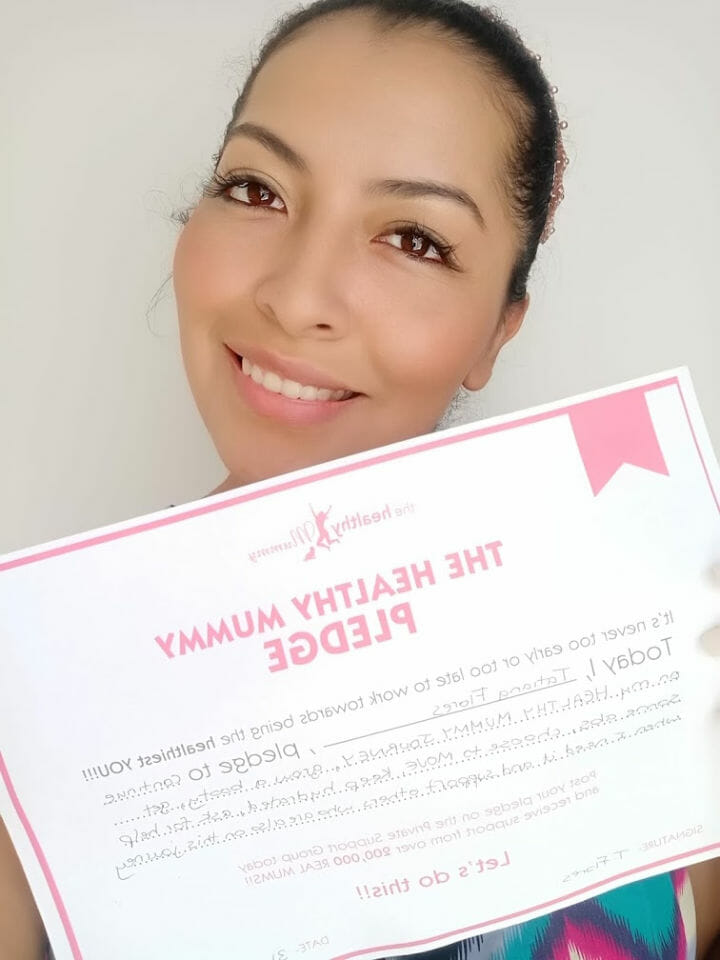 Tatiana pledges to,
"Grow a booty,
Get some abs,
Choose to move,
Keep hydrated,
Ask for help when I need to,
Support others who are also on this journey."
Helen Chaplin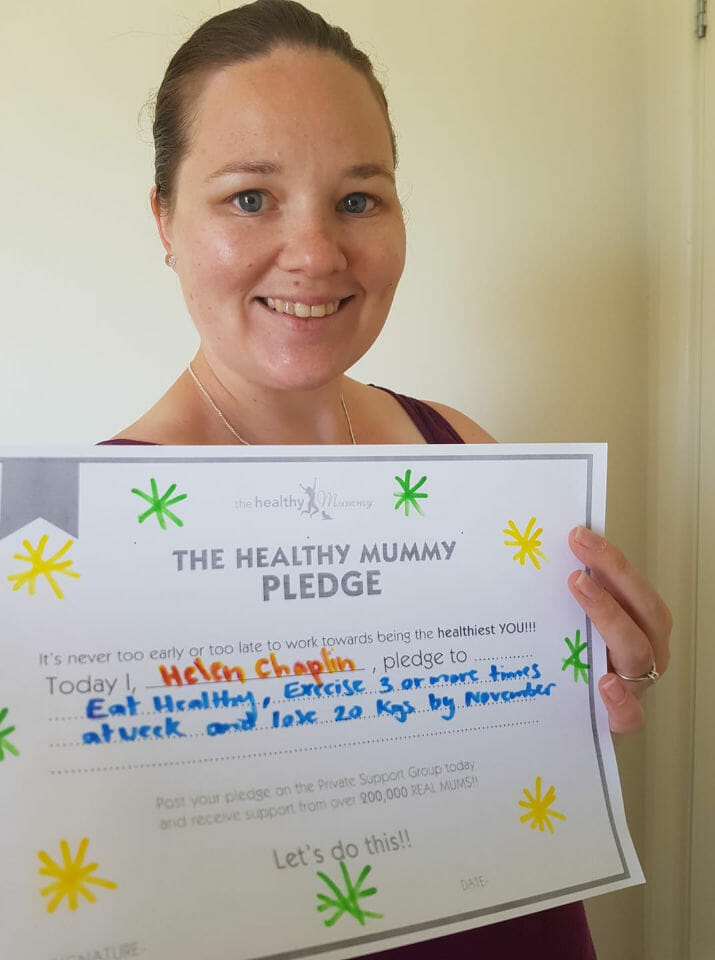 Helen pledges to,
"Eat healthily,
Exercise three or more times per week,
lose 20 kgs by November."
Mofiza Nisha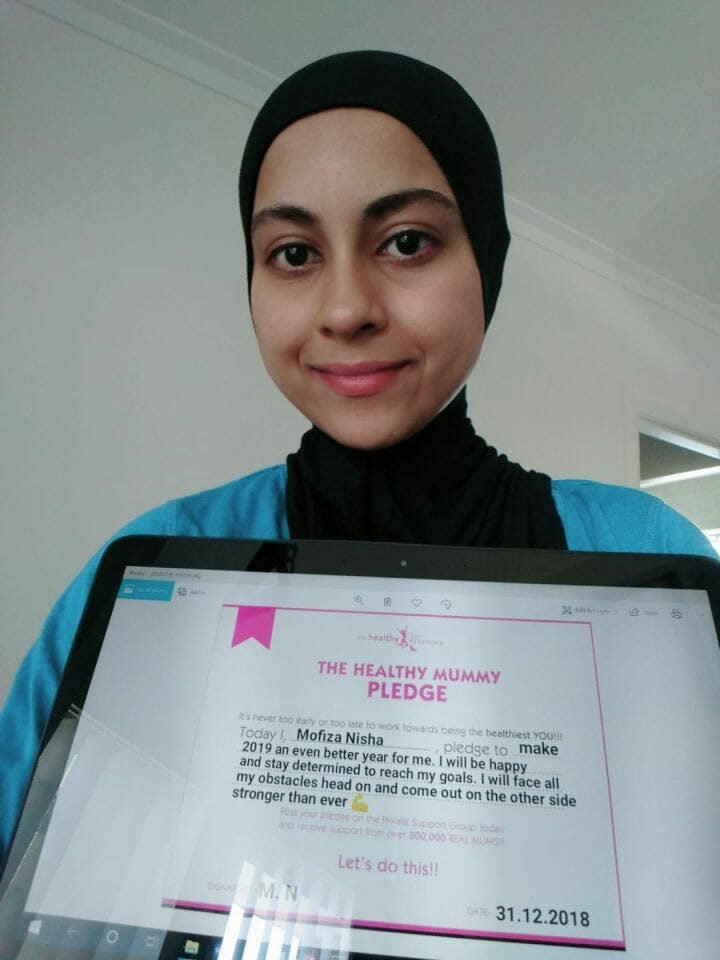 Mofiza pledges to,
"Make 2019 an even better year for me,
I will be happy and stay determined to reach my goals,
I will face all obstacles head and come out the other side stronger than ever."
Samara Syed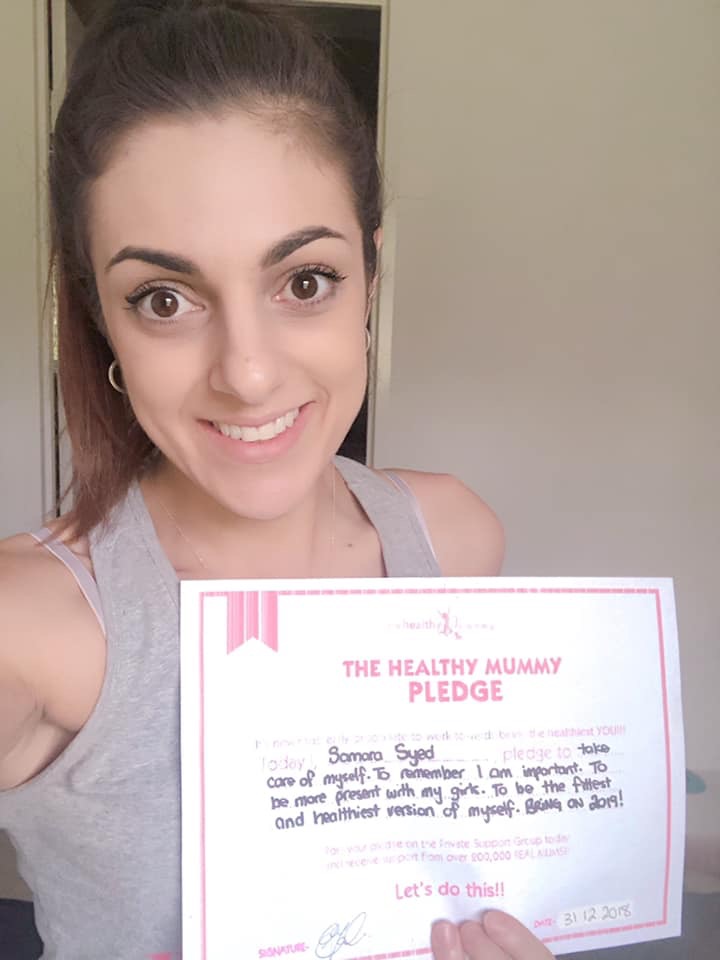 Samara pledges to,
"Take care of  myself,
To remember I am important,
To be more present with my girls,
To be the fitter and healthiest version of myself."
Bring on 2019!"
Alicia Sims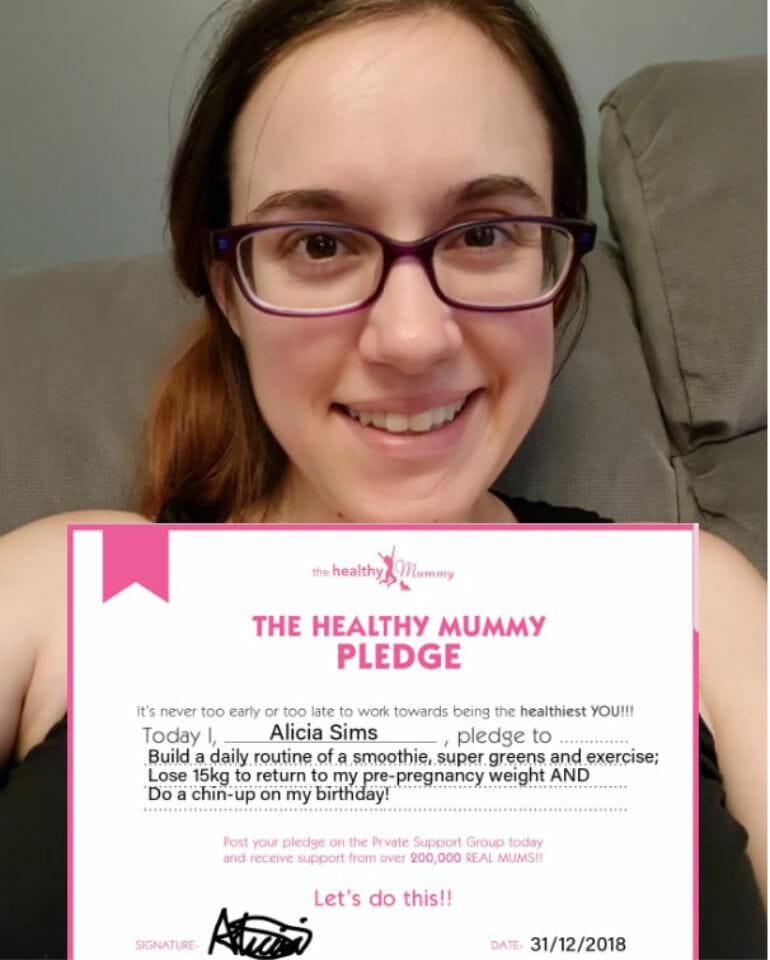 Alicia pledges to,
"Build a daily routine of a smoothie, super greens, and exercise,
Lose 15 kg to return to my pre-pregnancy weight,
Do a chin up on my birthday!"
Hannah Grace Fazldeen
Hannah pledges to,
"Nourish my body,
Support myself mentally and physically,
Continue working on self-love."
Niky Green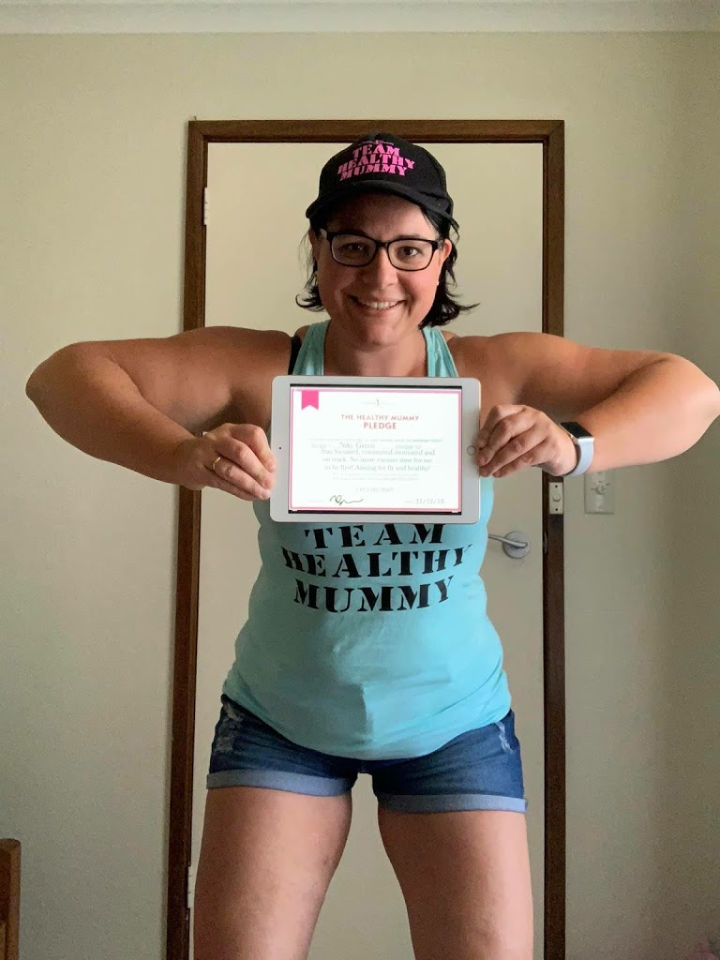 Niky pledges to,
"Stay focused, committed, motivated and on track,
No more excuses – time for me to be first,
Aiming for fit and healthy."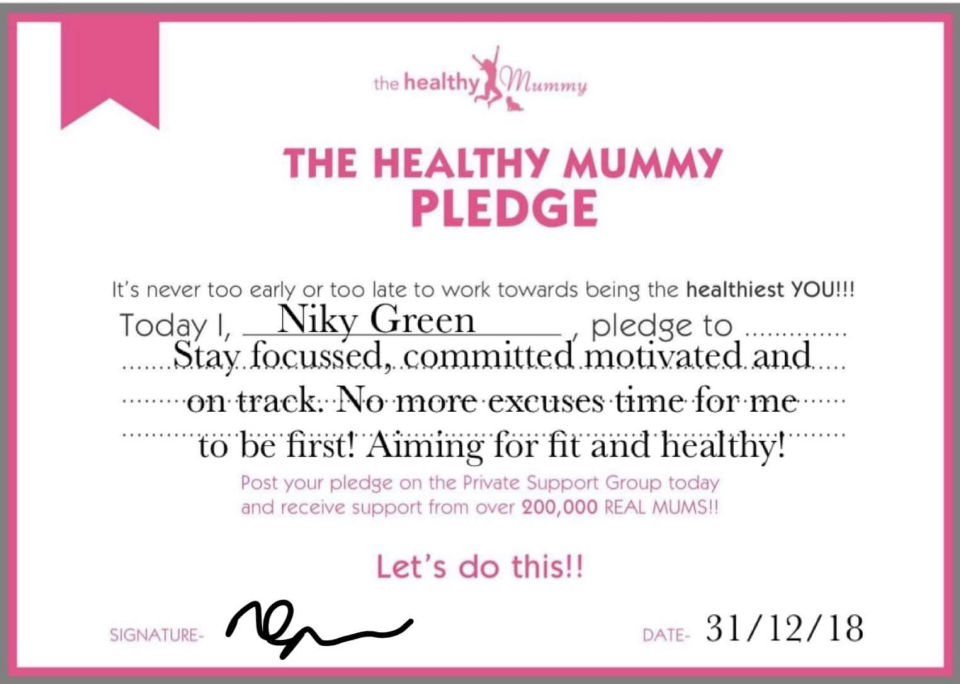 Cicily Goodwin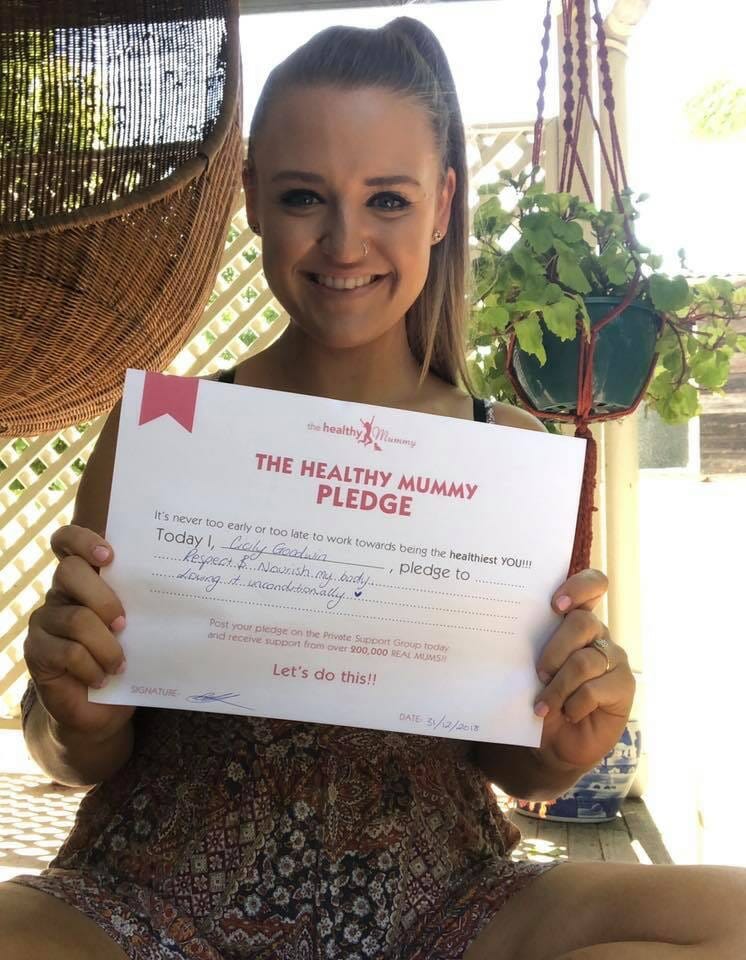 Cicily pledges to,
"Respect and nourish my body,
Love it unconditionally."
Steph Marriott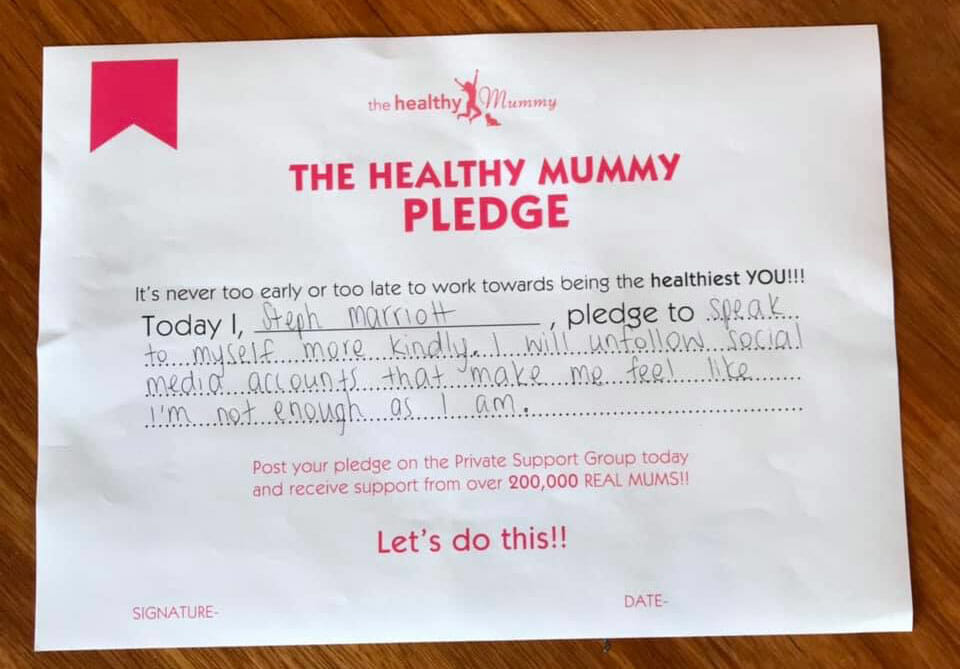 Steph pledges:
"To speak more kindly to myself
I will unfollow social media accounts that make me feel like I'm not enough."
Steph got together with fellow Healthy Mummy Bec Jackson to show of their pledges together.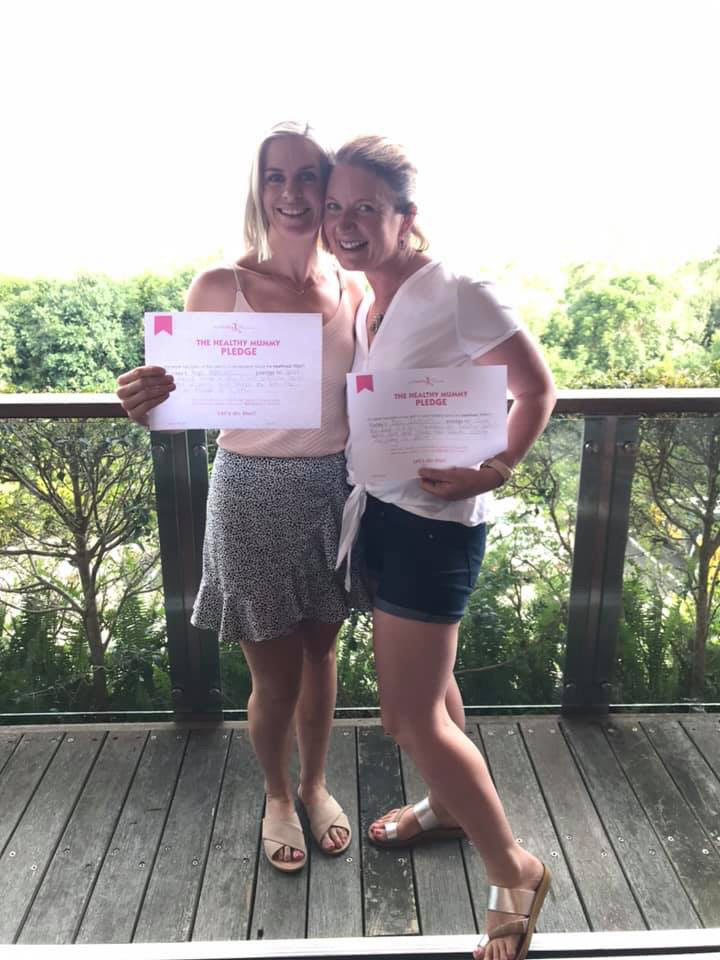 Bec Jackson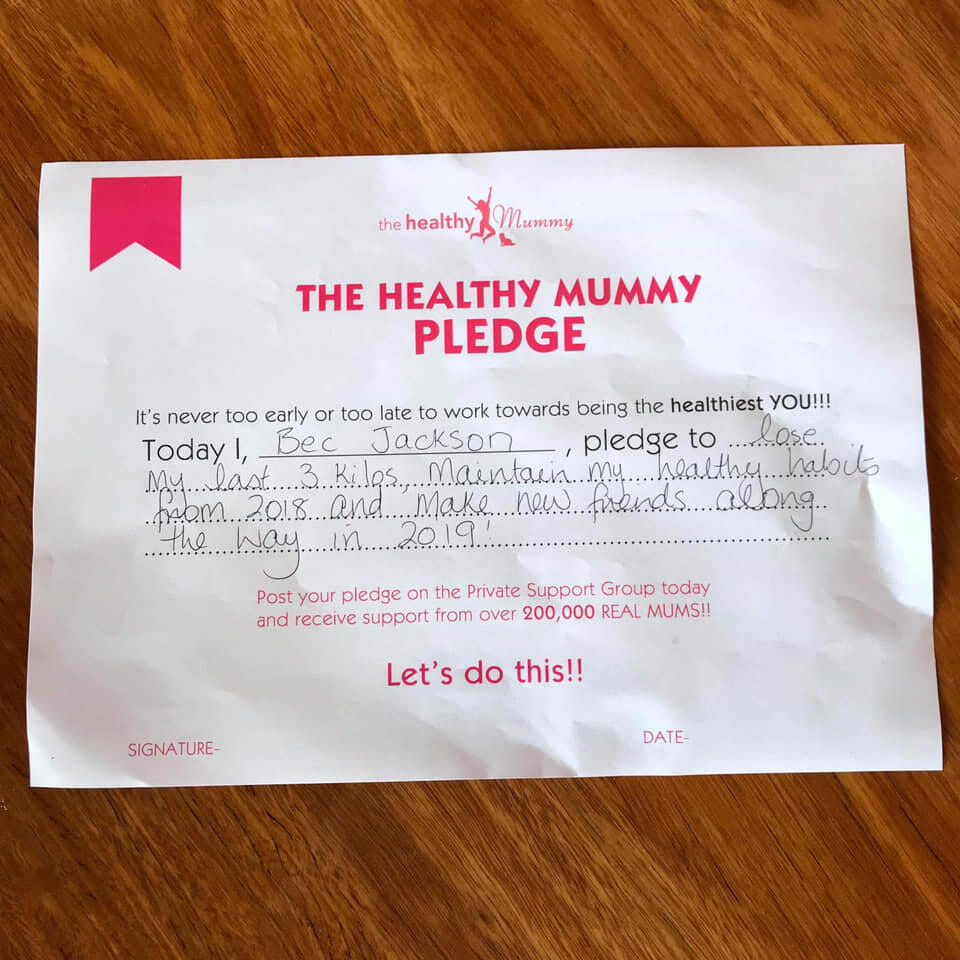 Bec pledges to:
"Lose my last 3kgs
Maintain my healthy habits from 2018
Make new friends along the way in 2019."
Amy Atkinson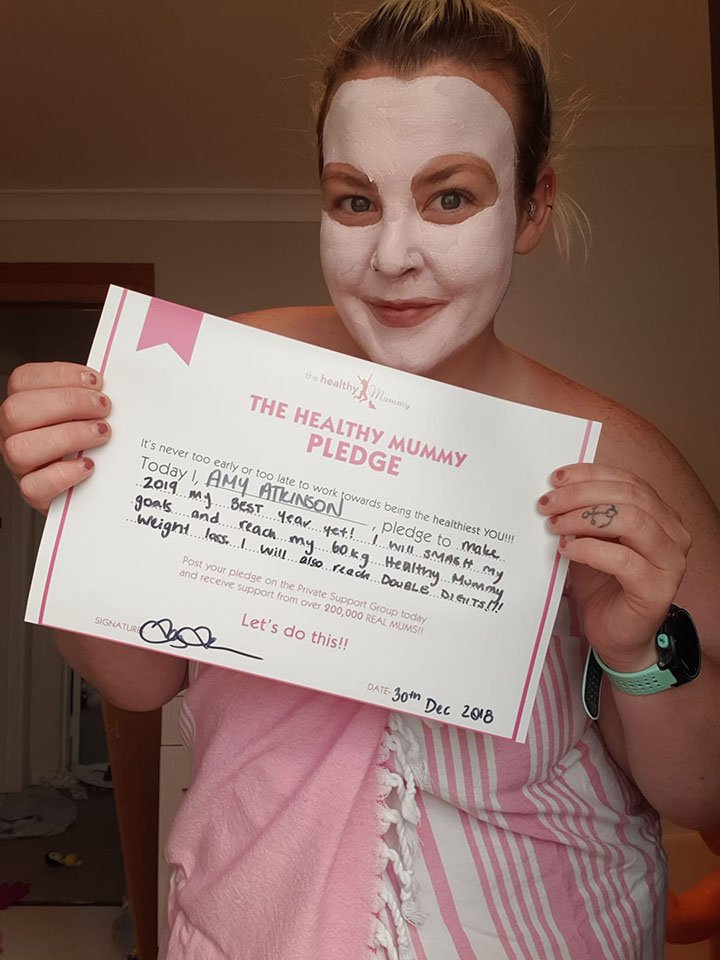 Amy pledges to:
"Make 2019 my best year yet!
I will smash my goals 
Reach my 60kg Healthy Mummy weight loss
I will reach double digits!"
Kerry Skye Douglas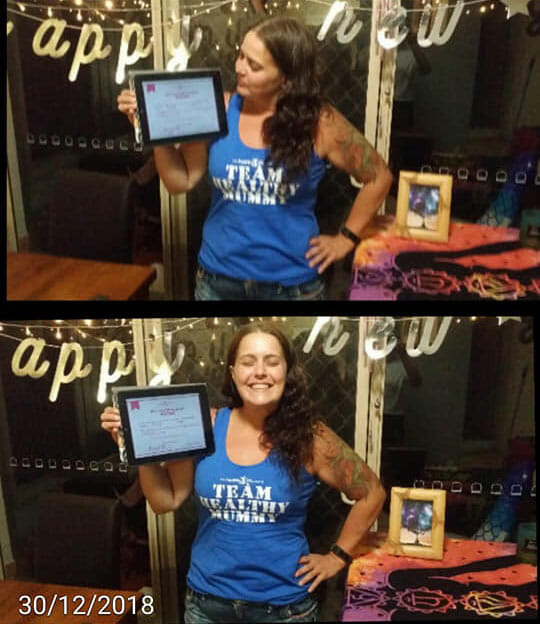 Kerry pledges:
"To lose the last 12kg
Inspire and help guide mums on their journey."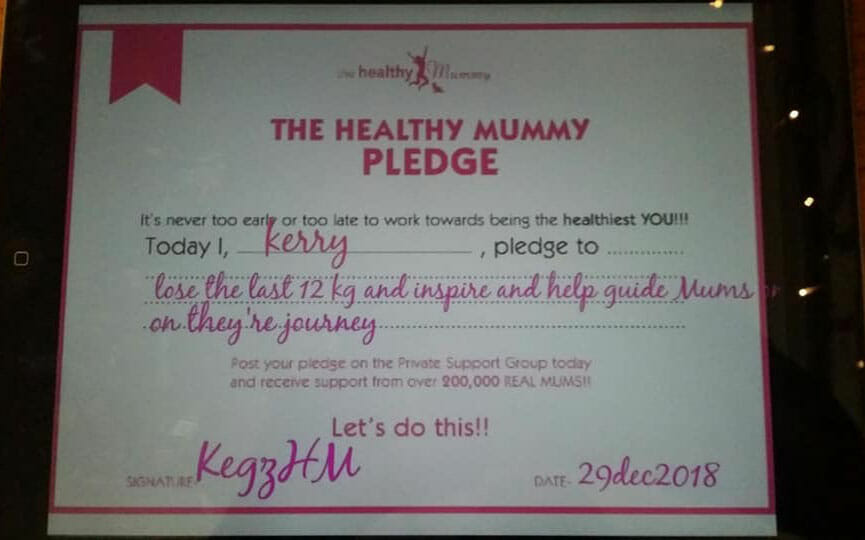 Sarah Maynard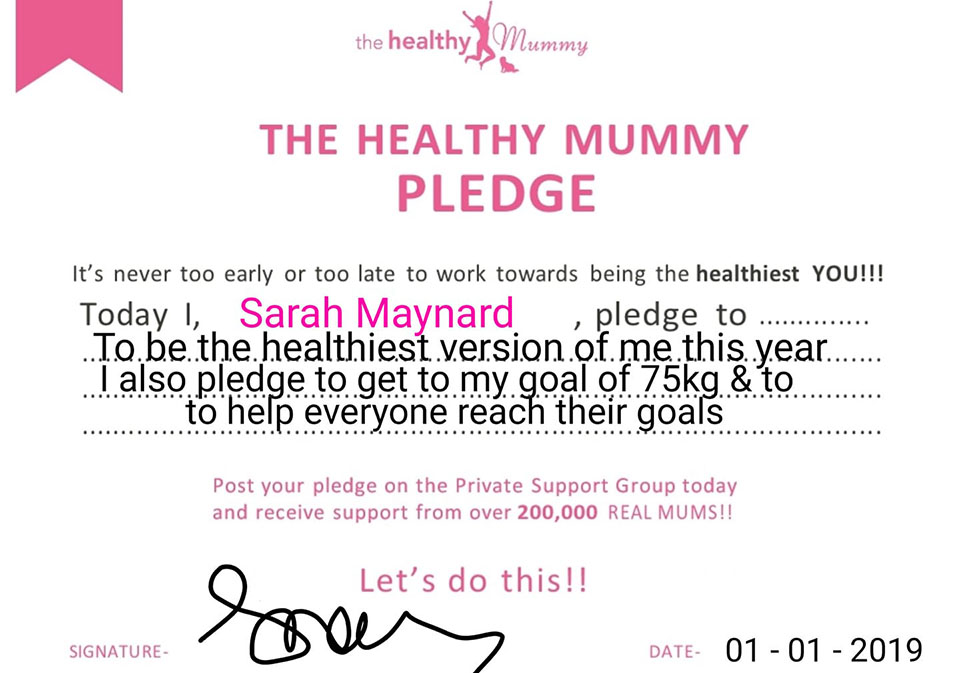 Sarah pledges:
To be the healthiest version of me this year
To get to my goal of 75kg
To help everyone reach their goals.
Tamara Tuttlebee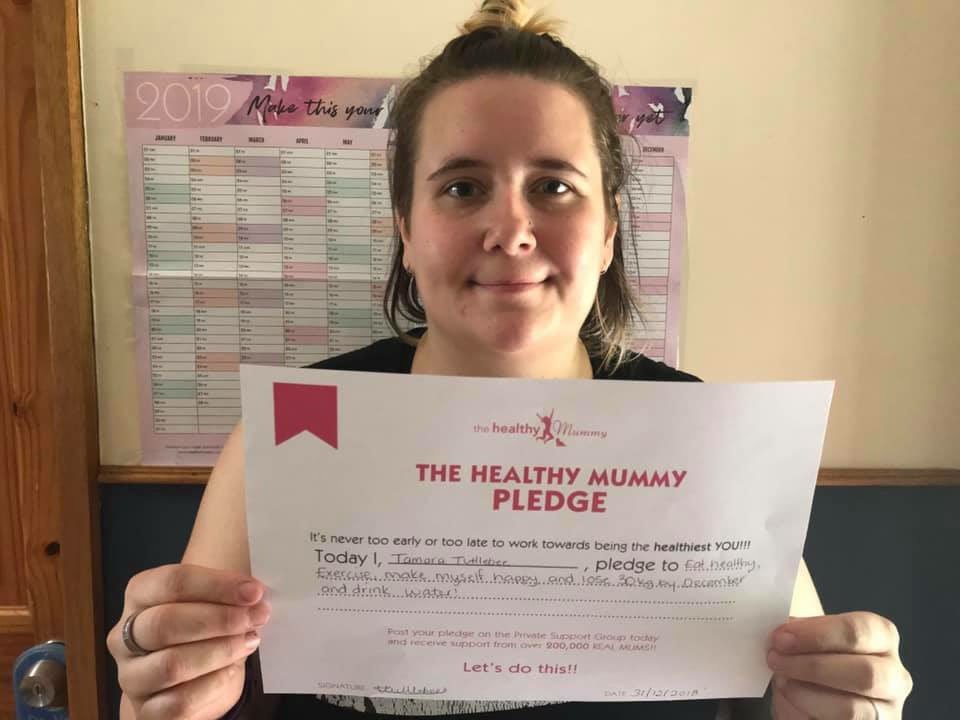 Tamara pledges:
"To eat healthily
Exercise
Make myself happy
Lose 30kg by December
Drink water"
Sascha Farley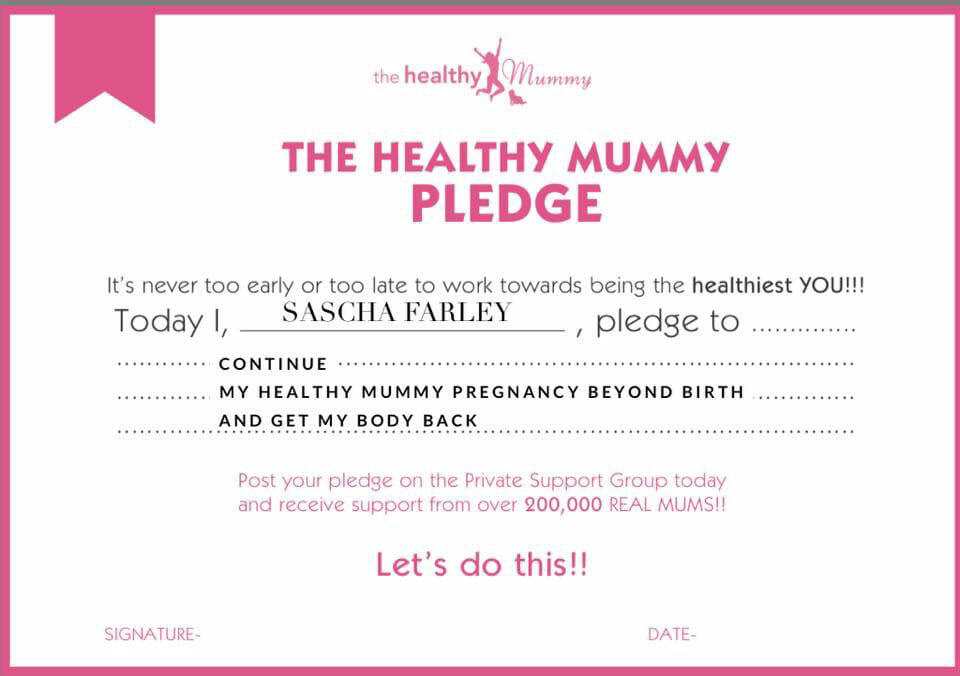 Sascha pledges:
"To continue my Healthy Mummy pregnancy beyond birth
To get my body back."
Nicole Marnell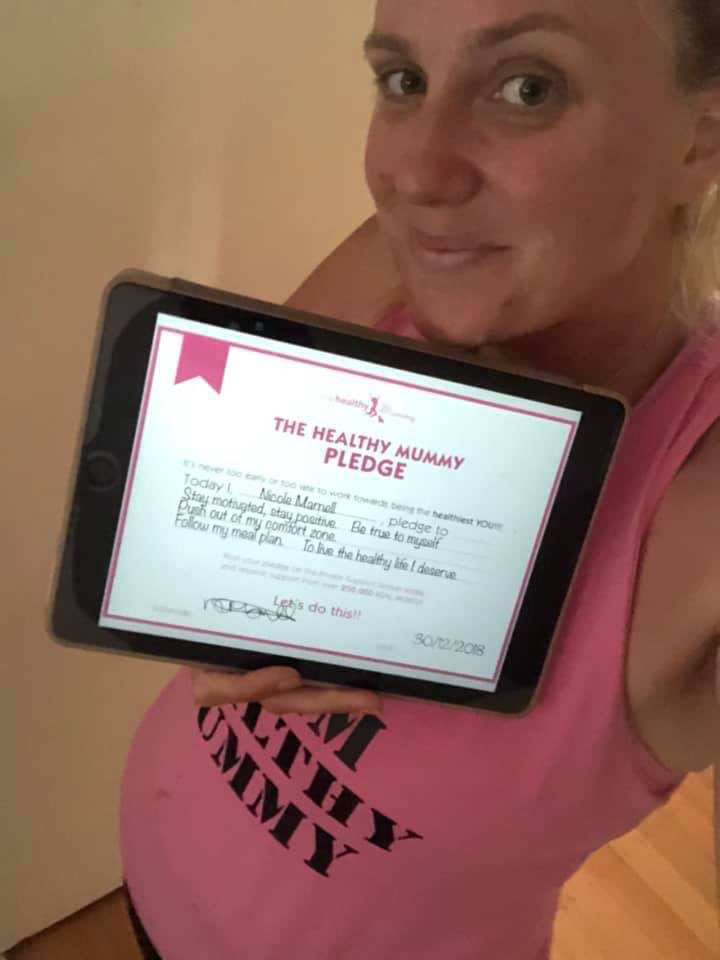 Nicole pledges:
"To stay motivated
Stay positive
Be true to myself
Push out of my comfort zone
Follow my meal plan
To live the healthy life I deserve!"
Natasha Behm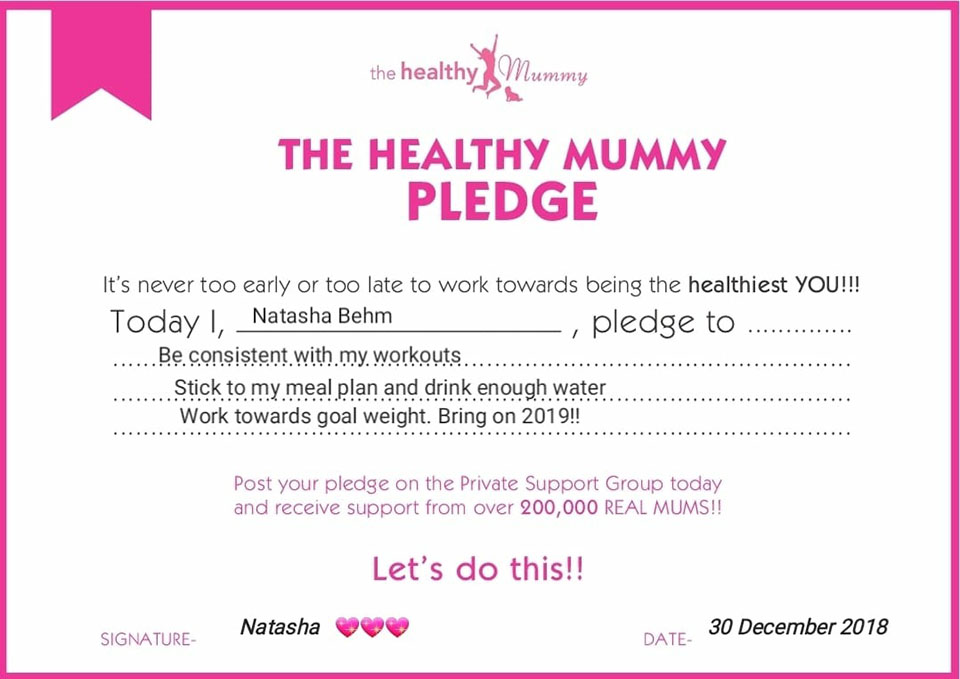 Natasha pledges:
"To be consistent with my workouts
Stick to my meal plan and drink enough water
Work toward goal weight."
"Bring on 2019!"
Liz Martinovic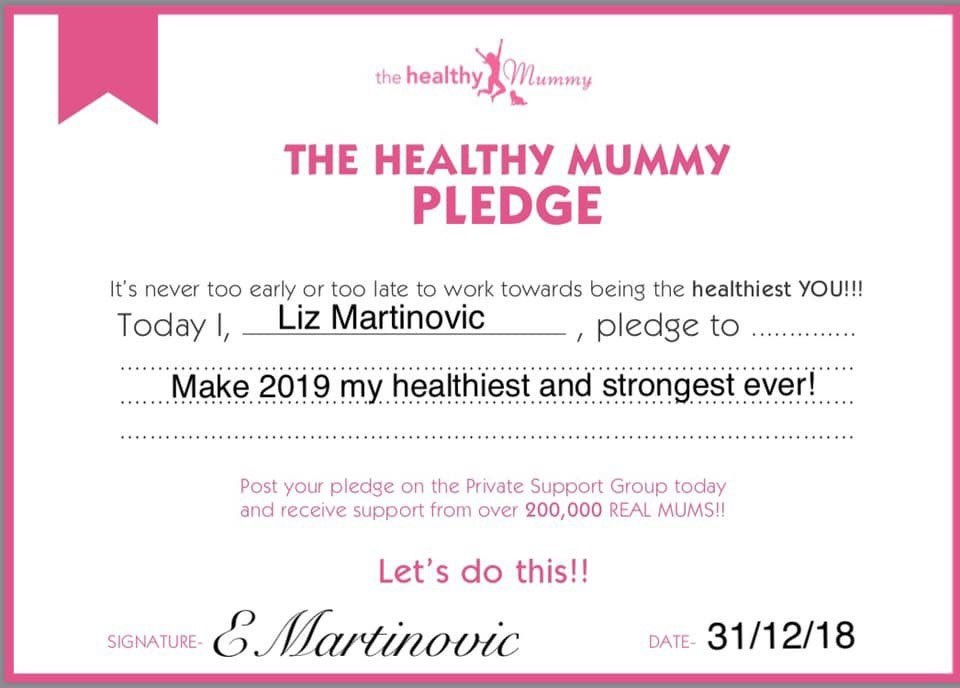 Liz pledges to:
"Make 2019 my healthiest and strongest year ever!"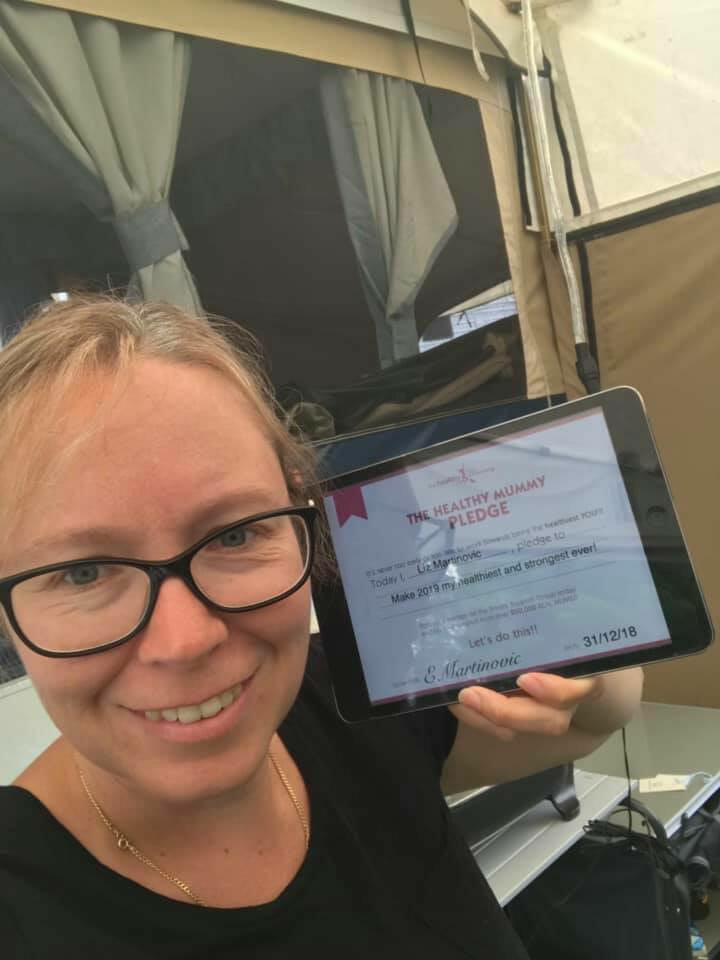 Jamie Sullivan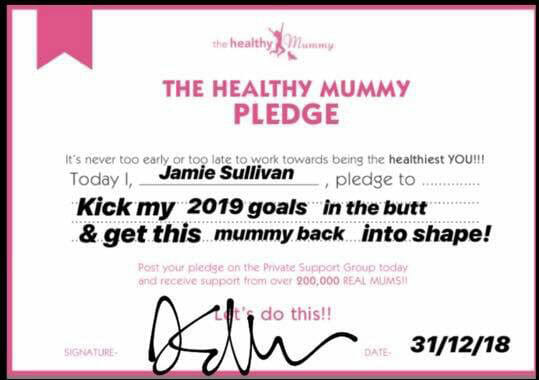 Jamie pledges to:
"Kick my 2019 goals in the butt
Get this mummy back into shape!"
Emma Miriam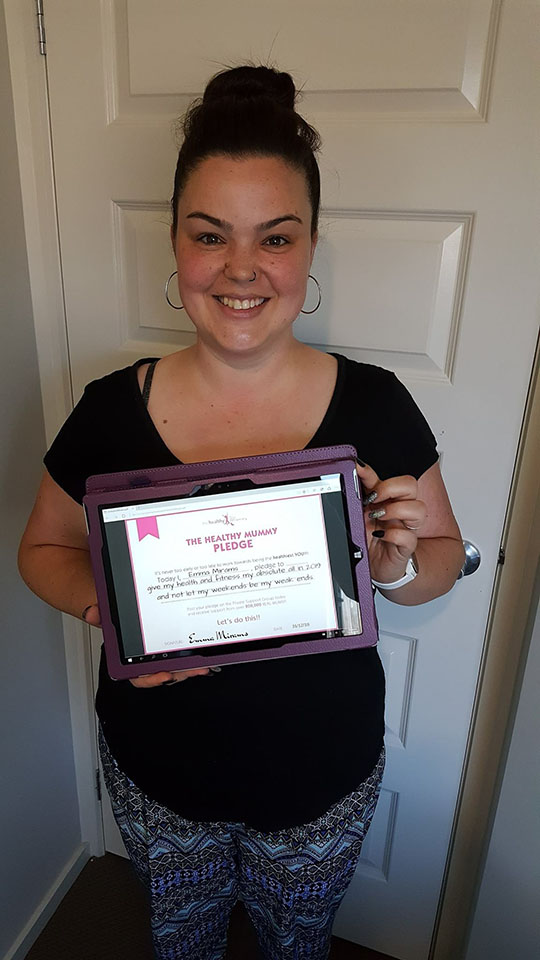 Emma pledges to:
"Give my health and fitness my absolute all in 2019
Not let my weekends be my week ends"
Elise Coppins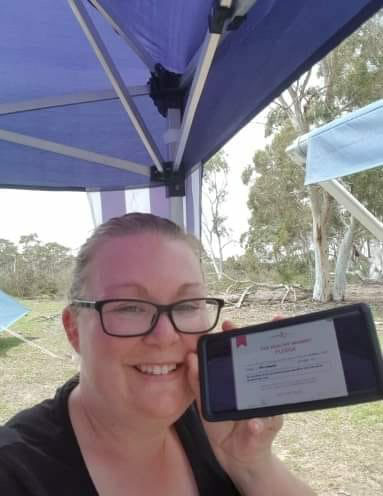 Elise pledges to:
"Be consistent
Be on my A game
Love myself for who I am
Be proud of who I am!"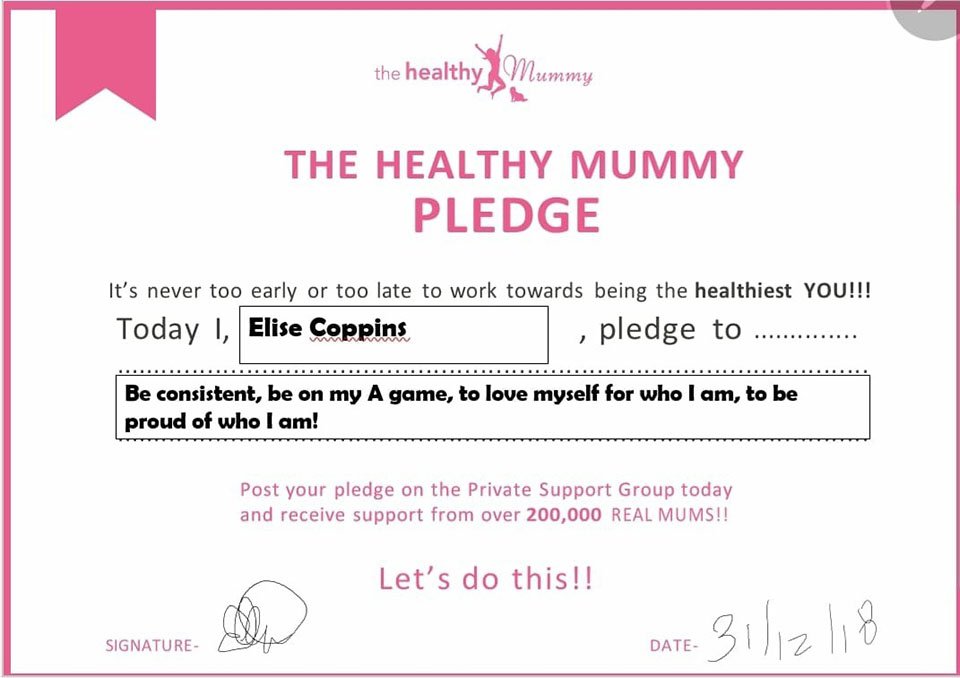 Eleanor Hannah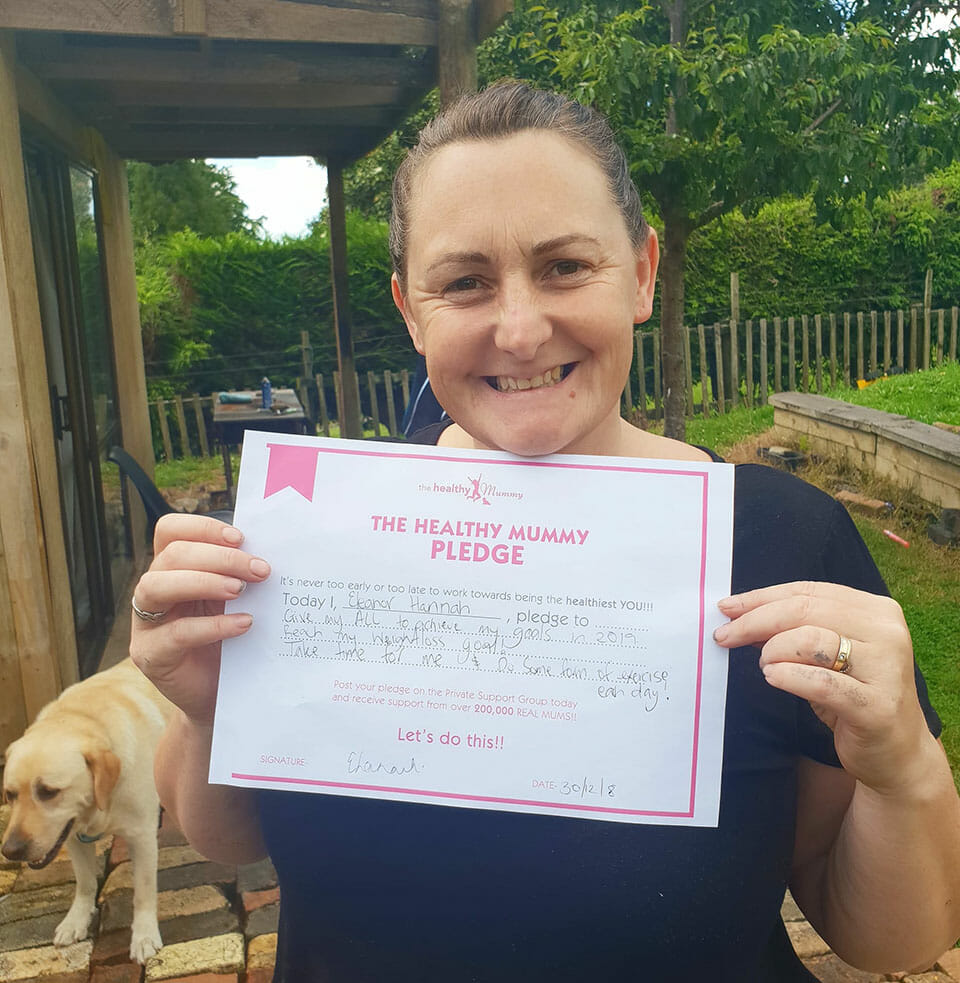 Eleanor pledges to:
"Give my all to achieve my goals in 2019
Reach my weight loss goals
Take time for me
Do some form of exercise every day!"
Dani Stormont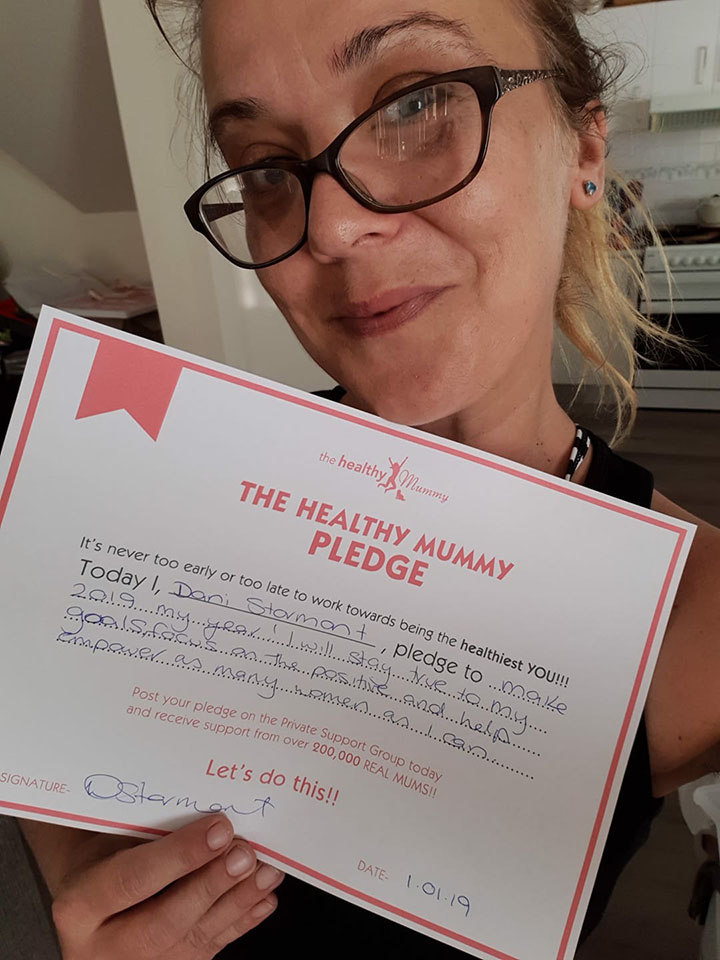 Dani pledges to:
"Make 2019 my year"
"I will stay true to my goals
Focus on the positive
Help empower as many women as I can!"
Beth Azzopardi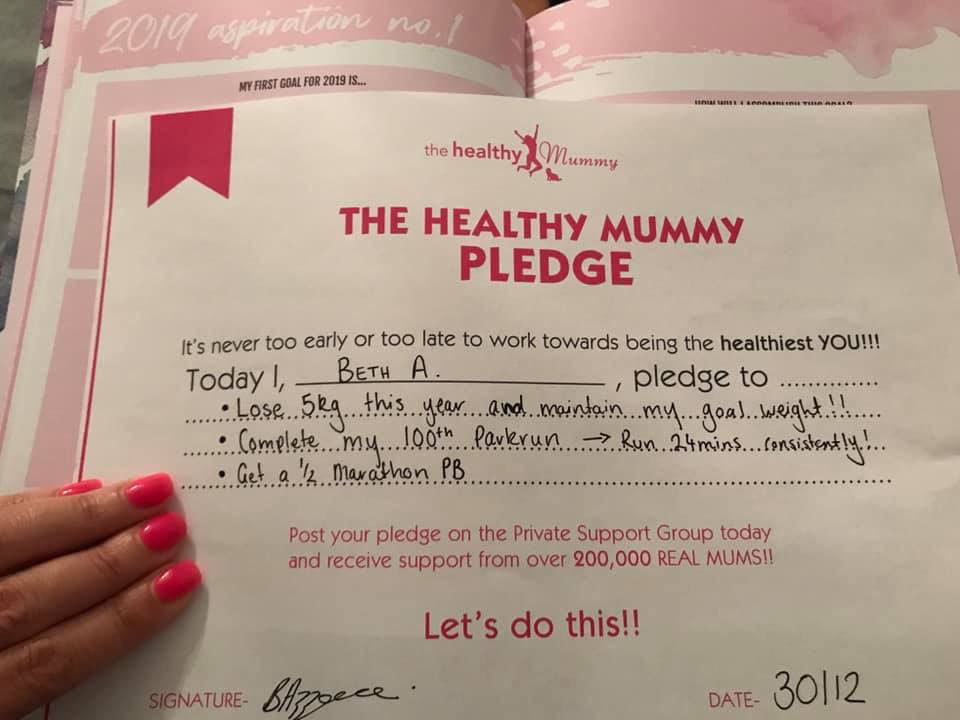 Beth pledges to:
"Lose 5kg this year and maintain my goal weight
Complete my 100th parkrun
Run 24mins consistently
Get a half marathon personal best!"
Anna Kaufman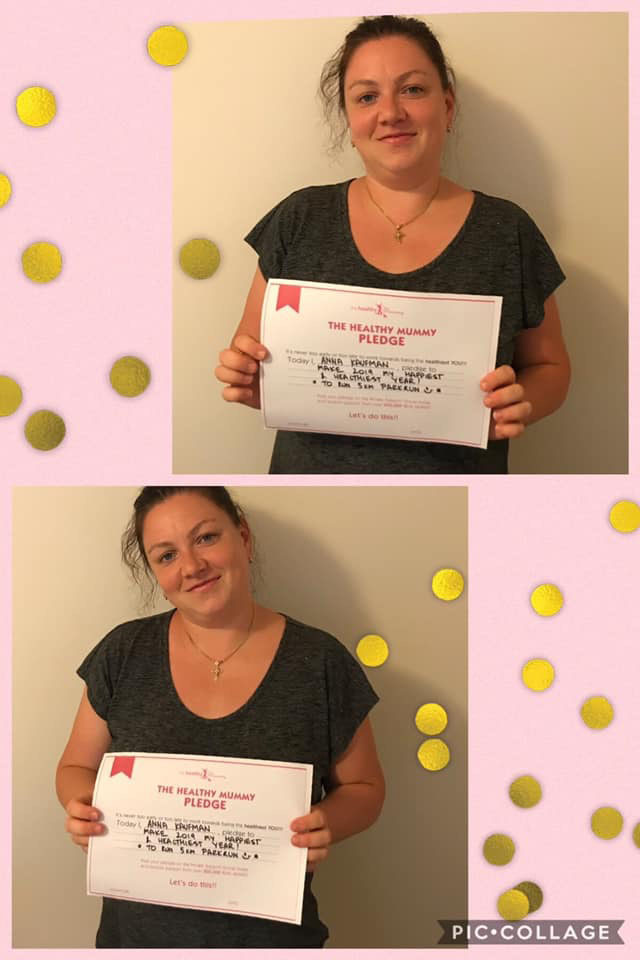 Anna pledges to:
"Make 2019 my happeist and healthiest year!
Run a 5km parkrun!"
We can't wait to see you all achieve these goals and more in 2019! Let's make it the happiest and healthiest yet for all our mums.
Join these mums and take The Healthy Mummy Pledge and make 2019 your healthiest year yet!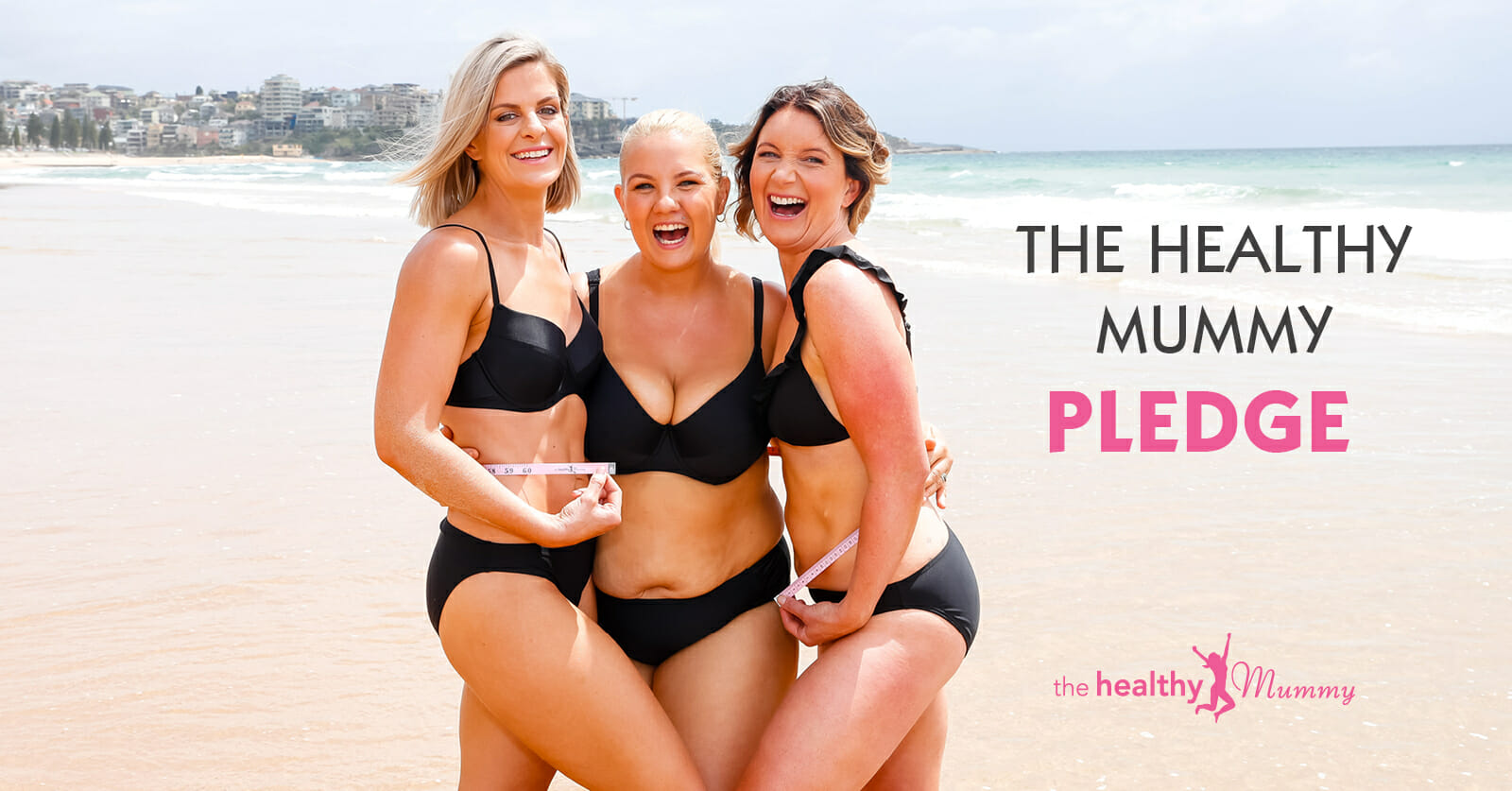 In order to stay accountable and on track, it's time to write your Healthy Mummy 2019 Pledge!!!
Download The Healthy Mummy 2019 Pledge HERE.
Are you ready to join these mums and become a Healthy Mummy?

If you are wanting to lose weight and improve your energy – not to mention – help improve your overall health and wellbeing – our 28 Day Weight Loss Challenge is an awesome program to check out.
Our 28 Day Weight Loss Challenge includes:
28 days of at home exercise routines (no gym needed) – with video instruction
Customisable and breastfeeding friendly meal plans (including 7 Day Cleanse)
Time-efficient exercises for busy mums – under 30 mins
Challenge combines Pilates exercises with interval and circuit training (HIIT)
Suitable for basic to advanced fitness levels
Home to thousands of EASY-TO-MAKE recipes!
To learn more about our 28 DAY WEIGHT LOSS CHALLENGE CLICK HERE or purchase our Smoothies.