Mums' Social Media Usage Could Be Hard Pill For Kids To Swallow, Says Study
A new study has revealed that mums spend nearly 12 hours a week accessing social media on various digital devices. According to research firm Nielson, who did the study, this might be hard pill for many children to swallow.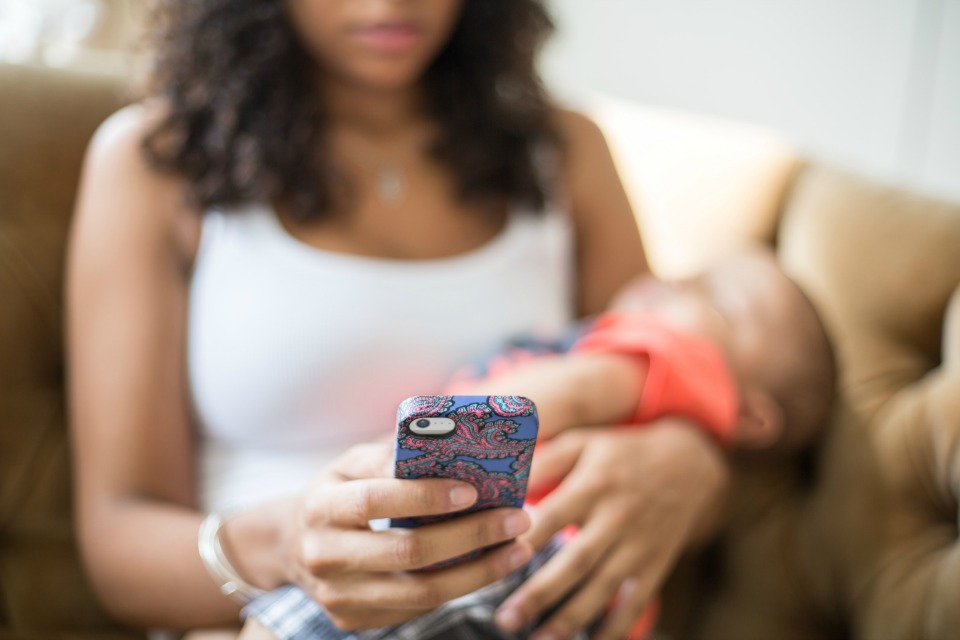 Whether you're a stay-at-home mum by choice or consequence, it's no picnic. In saying that, mothers who work outside of the home don't have it easy either.
But one thing they both have in common is the use of screens and social media. Not only for a little sanity but some connectivity with the outside world.
Not surprisingly a recent study found that stay-at-home mums spend more time on social media than those who work outside of the house.
It also found that stay-at-home mums spend an extra two hours each week looking at their smartphones. In addition, they also have more time in front of the computer and the TV than their working counterparts.
A Tough Pill To Swallow
According to the third-quarter 2016 Nielson Total Audience Report, mothers of all kinds show tremendous utilisation of media and technology.
"A tough pill that many children, but not digital advertisers, may find hard to swallow lies within their mother's social media usage on digital devices," the report says.
"Among users, all mothers ages 18-49 spend almost two hours on PCs, nearly seven hours on smartphones and over two hours on tablets per week using social media.
"Regardless of working status, mothers of the 21st century are finding time to be social media savvy."
But while working mothers have the most access to these devices and platforms, stay-at-home mothers have more of a penchant for them.
The study found that because they spend more time at home, these women are able to spend more time with both live TV and TV-connected devices.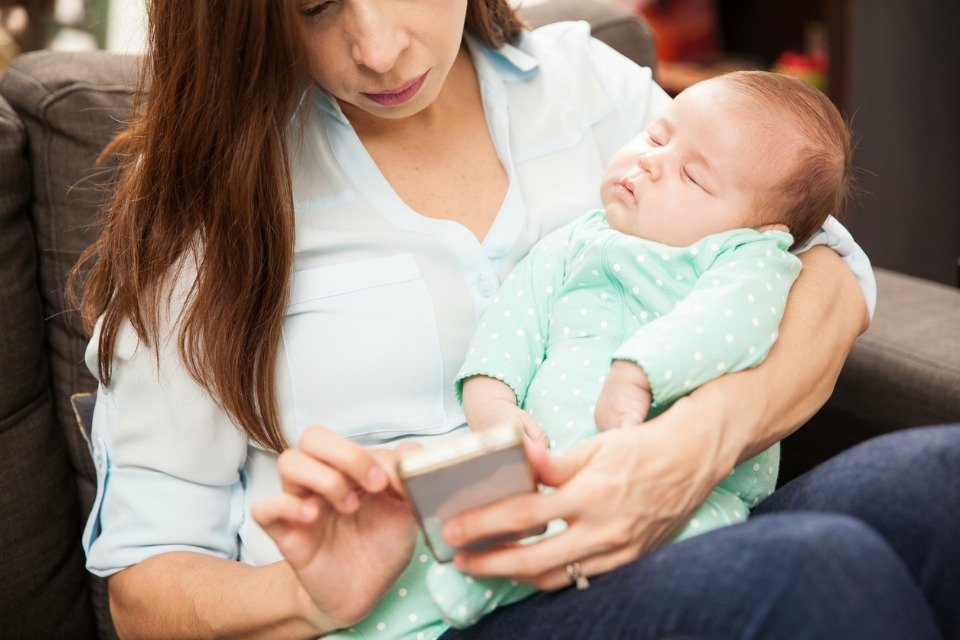 Mums At Home Spend More Time On Social Media
"Overall, stay-at-home mums spend more than seven-and-a-half additional hours watching live TV and content via TV-connected devices per week than those who work outside of the house," the report says.
"This increase in usage was seen in all platforms and most notably in live television usage, by more than five hours more."
Meanwhile, the trend of higher technology usage levels for stay-at-home mums extends into the digital landscape as well.
Across PC, smartphone, and tablet users, stay-at-home mothers outperform working mothers in weekly time spent and social media usage. With tablet usage being the only exception.
"With smartphone users, stay-at-home mothers spend a weekly average of over seven hours on social media and nearly 23 hours on the device overall," it says.
"While the gap between stay-at-home and working mothers is close in regard to overall tablet usage, stay-at-home moms spend nearly twice as much time with their PCs."
To read the full report visit here.
Meanwhile, if you're a busy mum wanting to get back in shape, why not start the Healthy Mummy's 28 Day Challenge or try this delicious range of smoothies?