Our mums offer their best tips to help you survive Christmas
Christmas is almost upon us and it is a time for being merry, but it can also be stressful. Here are some tips and advice from our Healthy Mummy mums on the best ways to survive.
Christmas is almost upon us! For most of us, it is a time of eating, drinking, spending time with loved ones and generally being merry, but it can also be quite stressful.
So what can you do to survive the season and come out the other end actually feeling you have had a break, rather than feeling in desperate need of one?
Our Healthy Mummy community shared some of their Christmas survival tips.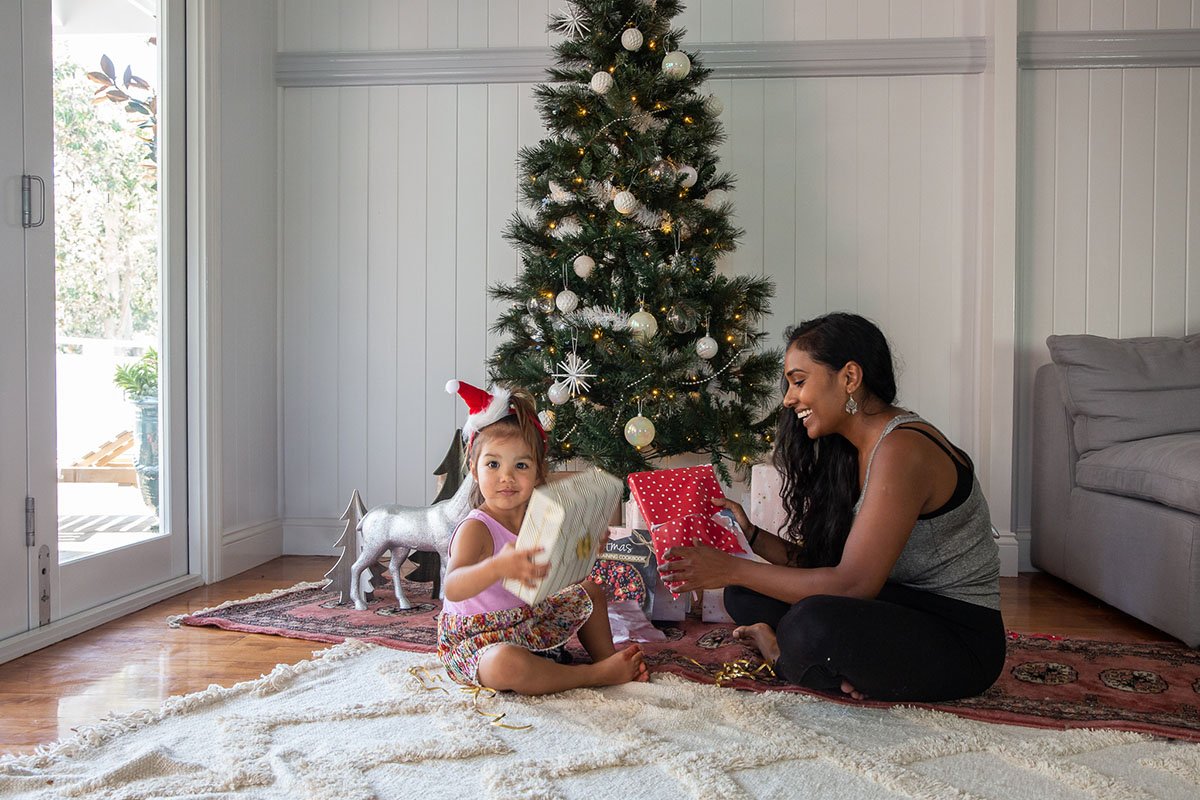 Top tips to help mums survive Christmas
1. Meal prep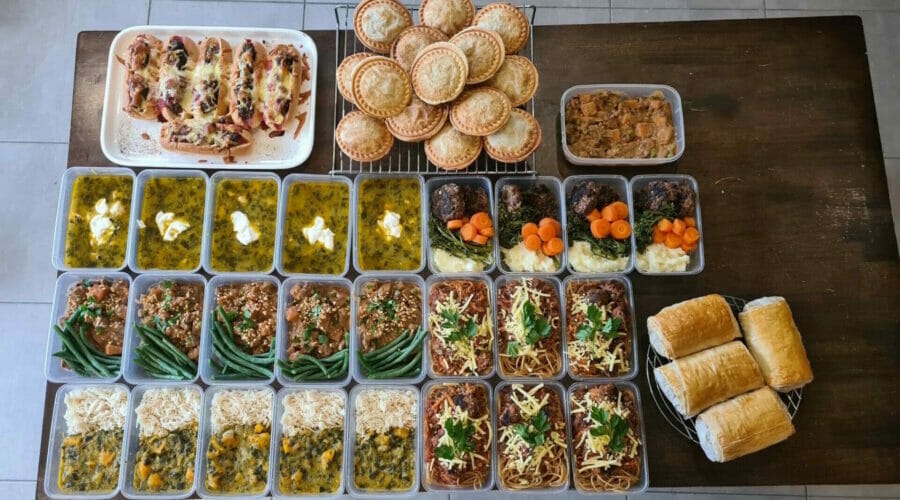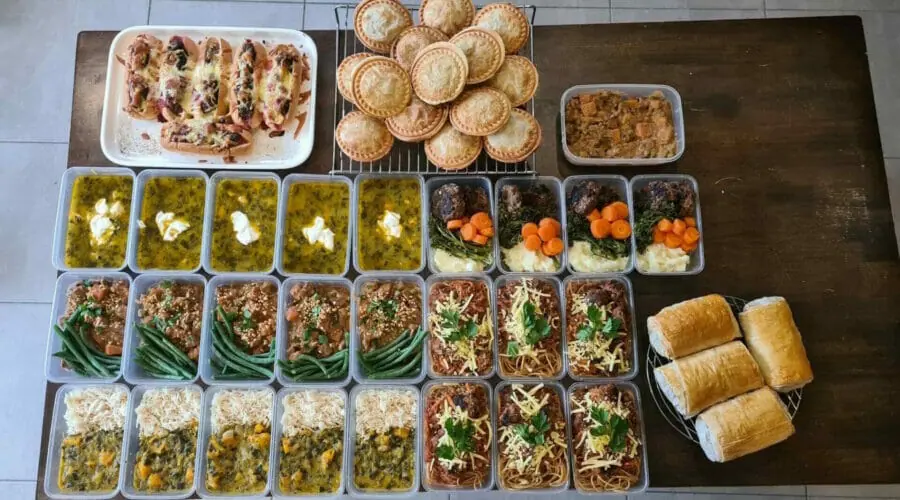 It's that time of year again! Very often, the most stressful part of Christmas Day is the preparation of the many meals you need to cook for all the family and guests.
The most important tip from our mums is prep, prep, prep so that you don't spend the majority of your day in the kitchen. Rather, you can spend your time with family and friends and really enjoy yourself.
This includes snacks as Sam Greeves has learnt all too well. She says, "so that you don't fall off the wagon completely during Christmas time, include plenty of Healthy Mummy snacks in your menu planning."
Some mums say that for them, the best way is to prep the month before all the madness of end of the school year, work stuff, family visits, holidays etc, and deal with one thing at a time. Other mums say that the best thing that works for them is to prep the day before.
"Have everything cooked the day before or very early in the morning so you can relax and watch your kids open the presents. There's nothing more heartwarming than to see their faces light up with smiles at what they got," Crystal Talbot says.
Samantha Tacca likes to have a stock of 28 Day Weight Loss Challenge meals and sweets in the freezer ready to go when the going gets tough.
"I'll make sure I'll have lots of different Health Mummy sweets stashed in my freezer when I want to splurge," she says.
Prep but also remember to schedule a few minutes 'alone time' each day so you don't go nuts.
2. Make sure the kids are happy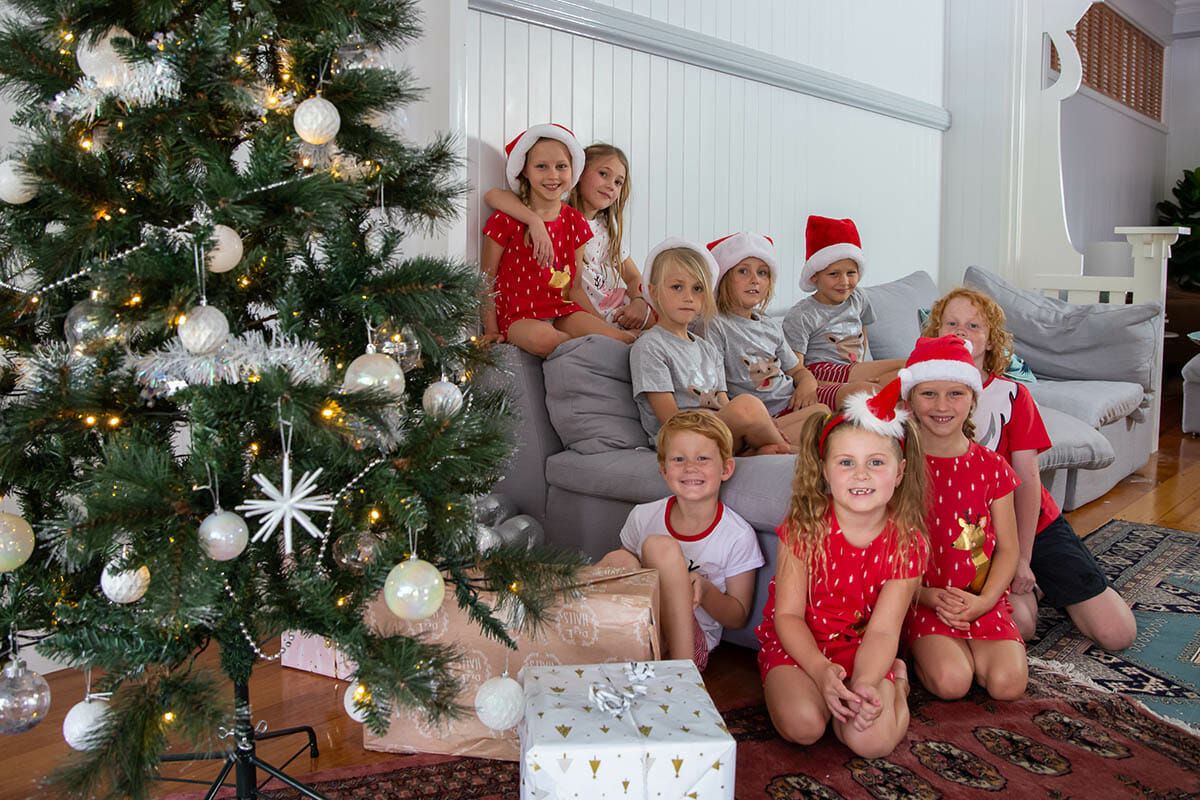 For many mums, knowing that their kids are happy and seeing their excited, smiling faces is the most important thing to them and all the other stuff that comes with the season come in second place.
After all, it is about bringing the magic of Christmas to your children. "Enjoy your babies and don't get caught up in all the stress," explains Glenda Brown.
Kate Clifford is happy when she knows her "kids have had the best day after it's all over and done with."
"My number one Christmas survival tip is just to do what I can. Christmas is for our kids and making them happy. As long as they are happy, my life is perfect. Yes, I wish I could give them the world and more but I can't, so I try to do as many fun activities with them to make up for the expensive gifts that I can't afford. They are number one and gifts are materialistic but memories are priceless," explains Kylie Coates says.
It's always good to have a family who has a relaxed approach to Christmas, mum Kate Eastcott makes it about the family and the kids and tries not to stress about food, presents, and the rest of it!
It is important to remember that time passes quickly, so enjoy time with your friends, family and especially your kids while you can.
3. Easing the guilt and enjoying the festivities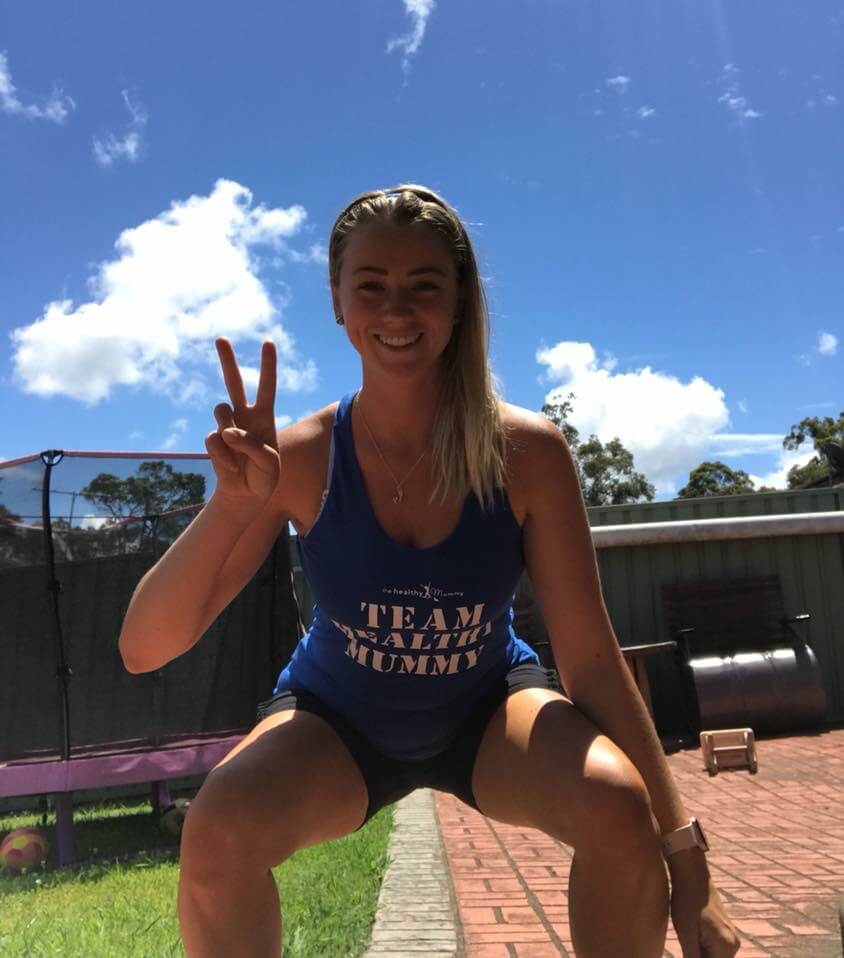 Let's face it, Christmas is a time well known for overindulging. If this is something that happens to you during the festive season, our mums have some very helpful tips to ease the guilt and allow you still to enjoy everything, in moderation.
Exercise is a proven way to keep your calories under control and mum Naomi Gibbs has some helpful advice. She says, "Indulge, but don't overdo it. Go for a walk if you've overdone it. Don't feel guilty."
Leanne Addison suggests setting a challenge like five kilometres at Christmas for five days of fitness!
"Start on the 23rd of December to the 27th December. This helps with the little over indulgence at Christmas time," she explains.
Dancing is another great form of exercise it is so much fun you can get the kids involved and you'll forget you're doing exercise. Teresa Lawson agrees and has lots of fun with her family with lots of dancing.
What a great way to burn off those calories! If you are looking for some dancing inspiration check out the DanceFit routines in the 28 Day Weight Loss Challenge app.
When it comes to mental wellbeing, exercise has a positive impact on your physical and mental health, which is great to keep in mind at this time of year when it all becomes a bit chaotic and stressful.
Jade Edwards likes to exercise daily during this time, "I exercise daily as it's me time when everything is havoc around me," she explains.
But if you do fall off the wagon, "you always have tomorrow to jump back on," explains Emma Lennan.
4. Make a list and check it twice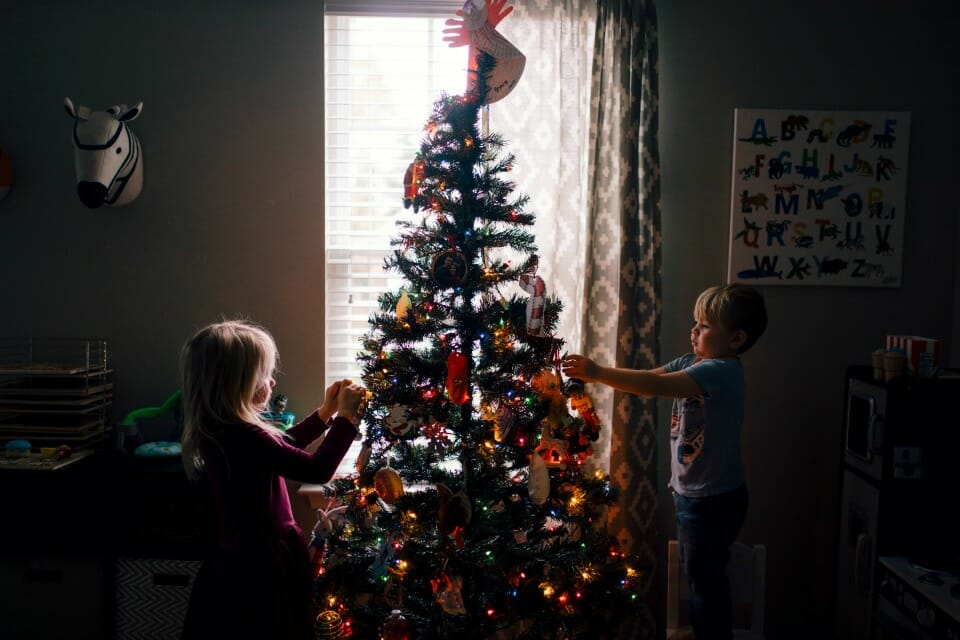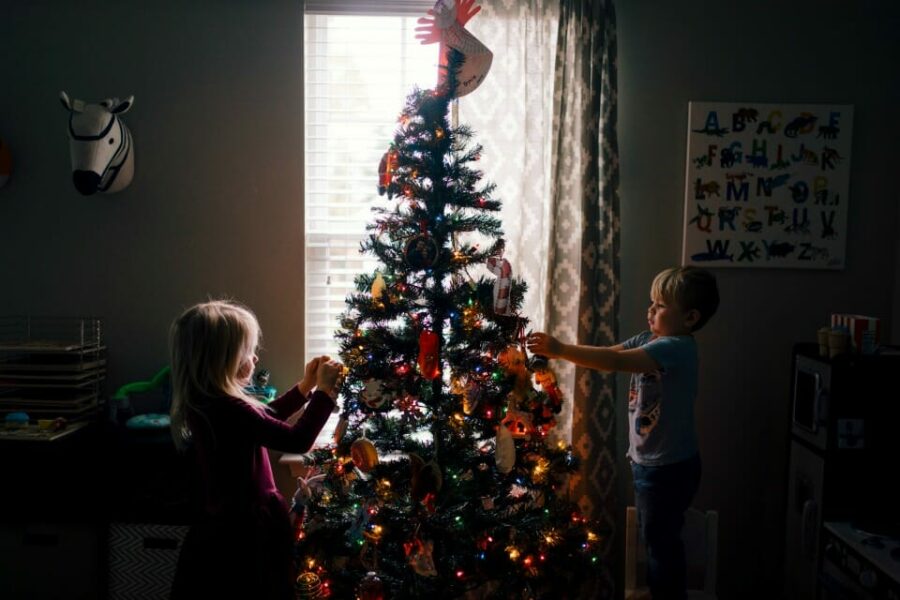 Having a checklist for the Christmas shopping helps to keep you organised and it's the best way to ensure you'll have more holiday cheer and less holiday stress. Here are a few ideas from our lovely Healthy Mummy mums to help get you more organised.
Hit the shops before the rush and not on the weekends (if you can help it) and try not to take the kids with you if possible!
Rebecca Dean advises having a checklist for the shopping (presents and food). "Take water and a snack with you and wear comfortable shoes such as joggers." 
Once you have battled the crowds in the malls and are back to the safety of your own home, you can start battling the wrapping of the gifts.
Every time you bring a present home, wrap it and write down what it was and who it's for so you are not doing it all at once on Christmas Eve and you keep track of what you've got and for whom.
5. Budget shopping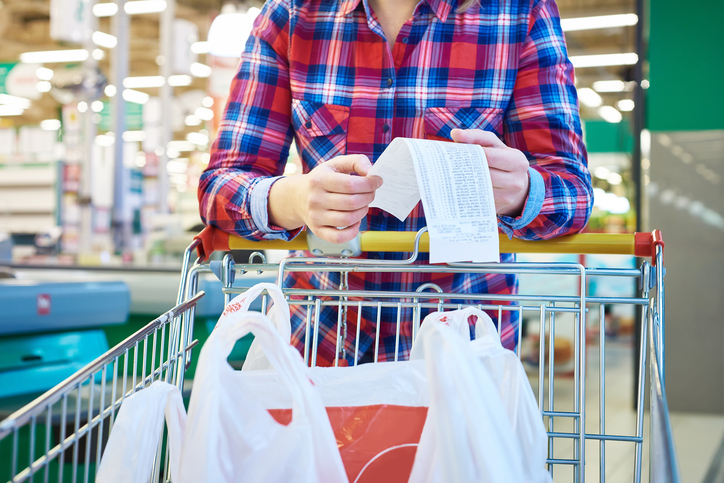 Making a shopping list and devising a budget goes hand in hand when trying to keep track of your festive spending it is the best way to avoid going over your budget or overspending this Christmas.
Anita Lambert suggests putting $25 a week, starting at the beginning of the year, into a high-interest savings account.
"This allows me to relax and know that the money I need for everything is there to use come December for gifts and for food," she explains.
When it comes to the budget, a shopping list avoids that unnecessary impulse buying. It is also wise to shop using weekly sales at your local supermarket and shops. Start a month or two early or earlier if you can to take advantage of sales.
When it comes to food shopping, Kimberley Jennings says her advice would be to take advantage of bulk shopping.
"Also, shop for fresh vegetables and salad goods at a local fruit and vegetable shop just before Christmas. They always seem to have good deals, just before the big day," she says.
6. Everything in moderation or plan ahead to stay healthy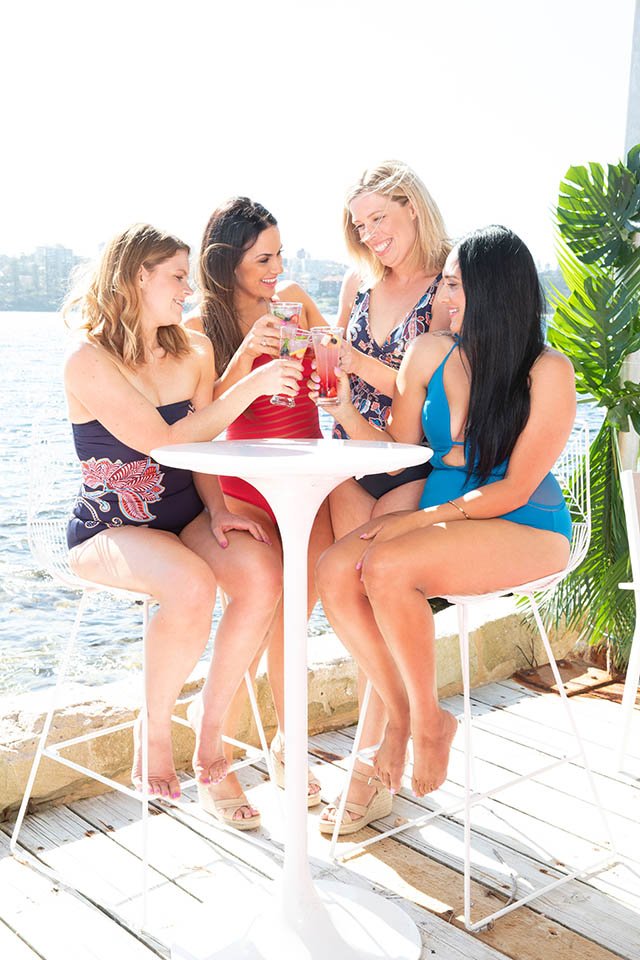 Victoria Miller is all about enjoying herself, eating and being joyous her best tip to surviving Christmas is to eat in moderation.
It is also a wise idea to plan ahead, you never know what food is going to be served at the many homes you may visit during the happy season.
"Plan ahead," says Sonia Bailey, "A snack and a small salad in your handbag can prevent poor choices/having to eat takeaway unexpectedly." 
7. But the biggest tip…HAVE FUN!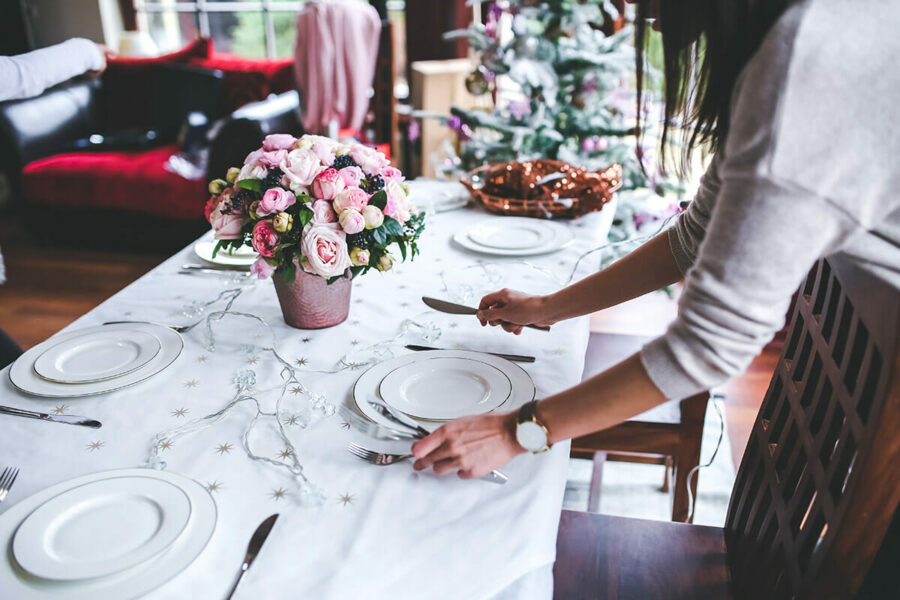 Put your phones down! Watch Christmas morning unfold through your eyes, those are memories you can't get back! Love, laugh and be with the ones who matter most.
Giving and receiving is great, but being truly happy and at peace within yourself even for a day is a beautiful gift which will be felt, this is something our mums would like to emphasise.
Natasha Wakefield reminds us that it's the presence, not presents that makes the difference.
Alisha Callaghan "Be in the moment. Forget routine, chores, riles and just be in the moment."
Remember, memories are made not given – be kind to yourself, enjoy and remember it takes a village! Delegate jobs for people in the family and chip in to help whoever is hosting with prep, food, and cleaning.
A great Christmas mantra and survival tip thanks to Nicole Brown is:
"Stick to your meal plan,
Drink your water,
Move your body,
Enjoy but don't overindulge – it's all about making memories with your family and children."
From all of us at The Healthy Mummy and in The Healthy Mummy Community Merry Christmas everyone! We hope you have a very special time with your family and friends and enjoy the memories.
Get Christmas recipes from our Christmas and Entertaining Cookbook to help you prepare your Christmas meals 
With over 150 healthy festive recipes, The Healthy Mummy's Christmas and Entertaining Cookbook can help you cook up a storm this Christmas.
This cookbook contains impressive Christmas menus, delicious starters and yummy and creative snacks. Learn more about our Healthy Mummy Christmas and Entertaining Cookbook.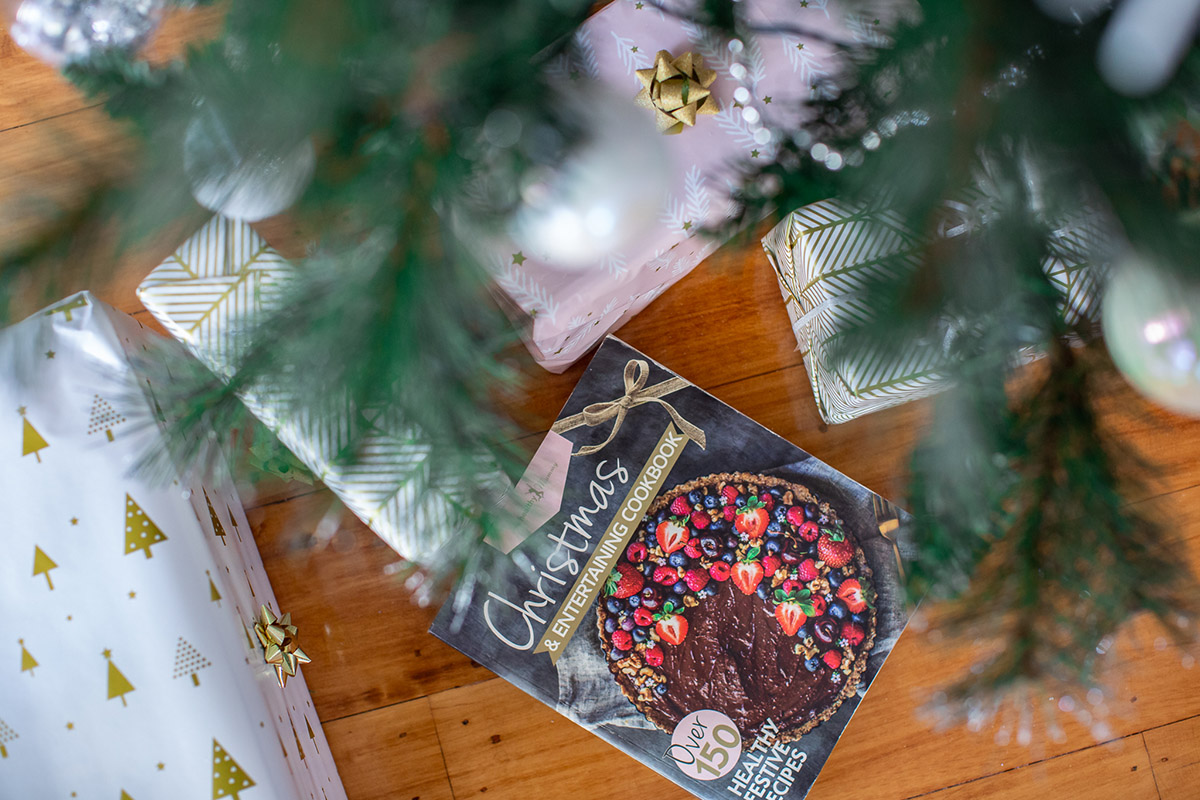 However, if you are more interested in accessing thousands of budget-friendly healthy recipes, a weekly meal plan in conjunction with daily exercise programs and workout videos then our 28 Day Weight Loss Challenge may be for you.