Important Things To Remember When Choosing A Sports Bra
Whether you're just getting back into exercise or are a regular at the gym/on the pavement/in your backyard, a good sports bra is an absolute essential and a must have if you are doing our 28 Day Weight Loss Challenge
While you could exercise in a pair of PJ pants and your husbands old t-shirt, a sports bra really is a non-negotiable. Most forms of exercise make your breast tissue move around, regardless of your cup size. Without the proper support, you can actually damage the ligaments that hold your breast tissue in place.
Once that tissue is stretched and damaged, it won't 'bounce back' leaving you with the potential to develop stretch marks and sagging. A lack of support during exercise can also lead to back pain and general discomfort as the tissue shifts around.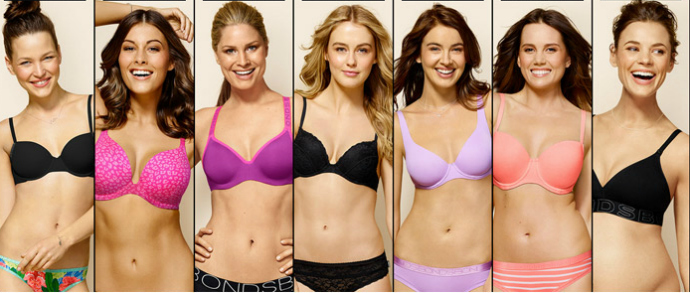 When choosing a sports bra, it's important to consider a number of factors
 The type of exercise you'll be doing – Low impact exercise usually requires less support than its high impact counterpart. If you're taking a yoga class, a less structured, crop top style of bra might be suitable but a high intensity circuit session or run will require maximum support.
Your comfort levels – Getting the correct fit is super important. An ill fitting sports bra can end up doing more damage than good and can lead to underwires digging into places you really would rather they didn't. Getting professionally fitted is a great idea if you can manage it. If not, make sure you try a range of sizes and styles when buying a new sports bra to see what works best.
The fabric – The skin on your breasts probably doesn't enjoy being swathed in sweat for an extended period. Moisture wicking fabric is the ideal way to prevent discomfort and rashes from forming.
Here are ten of our favourites for a variety of different workout intensities and lifestyles.
1.Target High Impact Remarkable Sports Bra – $20    
Ideal for: High impact sports like running, HIIT, horse riding or aerobics.
This stylish little number is ideal for high impact activities. It feature wide, completely adjustable and convertible straps, underwire, mesh panels for breathability and lightly padded cups for a seamless look under exercise gear. It's also available in sizes 10B – 16DD.  Buy HERE.
2. Bonds High Impact Non Contour Bra – $49.95  
Ideal for: High impact activities like running, riding, aerobics and HIIT training
Bonds have launched themselves into the sports bra market with a range of different models and styles. Featuring a non-contoured cup designed to control breast movement, adjustable soft padded foam straps and moisture wicking fabric you'll be supported and stylish. Available in sizes 8A to 16E
Buy HERE.
3. Bonds Sports Bra Full Busted – $44.95  
Ideal for: Bigger bust sizes and medium to high impact activities
Specifically designed for those of us with a larger bust this high tech design features high density perforated foam cups for enhanced airflow, thick, adjustable printed straps and a cup shaped neckline to contain, support and flatter your bust. Available in sizes 8D to 16G.
Buy HERE.
4. Berlei Electrify Wirefree Sports Bra, $59.95  
Ideal for: Girls who hate underwire but love high impact activities
Berlei's best selling sports bra now comes in a wire free model! The Electrify Wire Free reduces breast bounce by up to 50% for a fully supported workout. It features cotton lined cups for comfort, adjustable cross over straps and mesh panels for breathability. Available in sizes 10a to 16DD
Buy HERE.
5. Berlei Ultimate Performance Sports Crop, $99.95  
Ideal for: Super high impact activities like long distance running, kick boxing and athletics
The Rolls Royce of sports bras. The Berlei ultimate performance sports crop reduces breast bounce by up to 60% meaning it will lock down your girls regardless of how much you're jumping around. Featuring seam free and perforated contour cups, a racer style back, multiple shoulder strap positions and moisture wicking technology, it can also hold a heart rate monitor and MP3 player. Available in sizes 10c to 18E
Buy HERE.
6. Emerson Sports Crop, $14.00  
Ideal for: Low impact activities including walking, yoga and light weights
The Emerson Sports Crop, available through Big W offers light support and great shape. Ideal for low impact exercise, the soft, breathable fabric and scoop neckline is both fashionable and functional.
Buy HERE.
7. Hot Milk Activate Sports Flexiwire Nursing Bra, $79.90
Ideal for: Sporty breastfeeding mums!
If you're a breastfeeding mama who is looking to get into sweating it out, we've found your new best (bra) friend. Featuring wide comfort sports elastic under the bust to anchor the bra to the body, padded front straps for comfort, flexible underwire for support and shaping and mesh in the cup panels and back for a cooler workout. Available in sizes 10D to 16H
Buy HERE.
8. Serena Nursing Sports Bra $30.00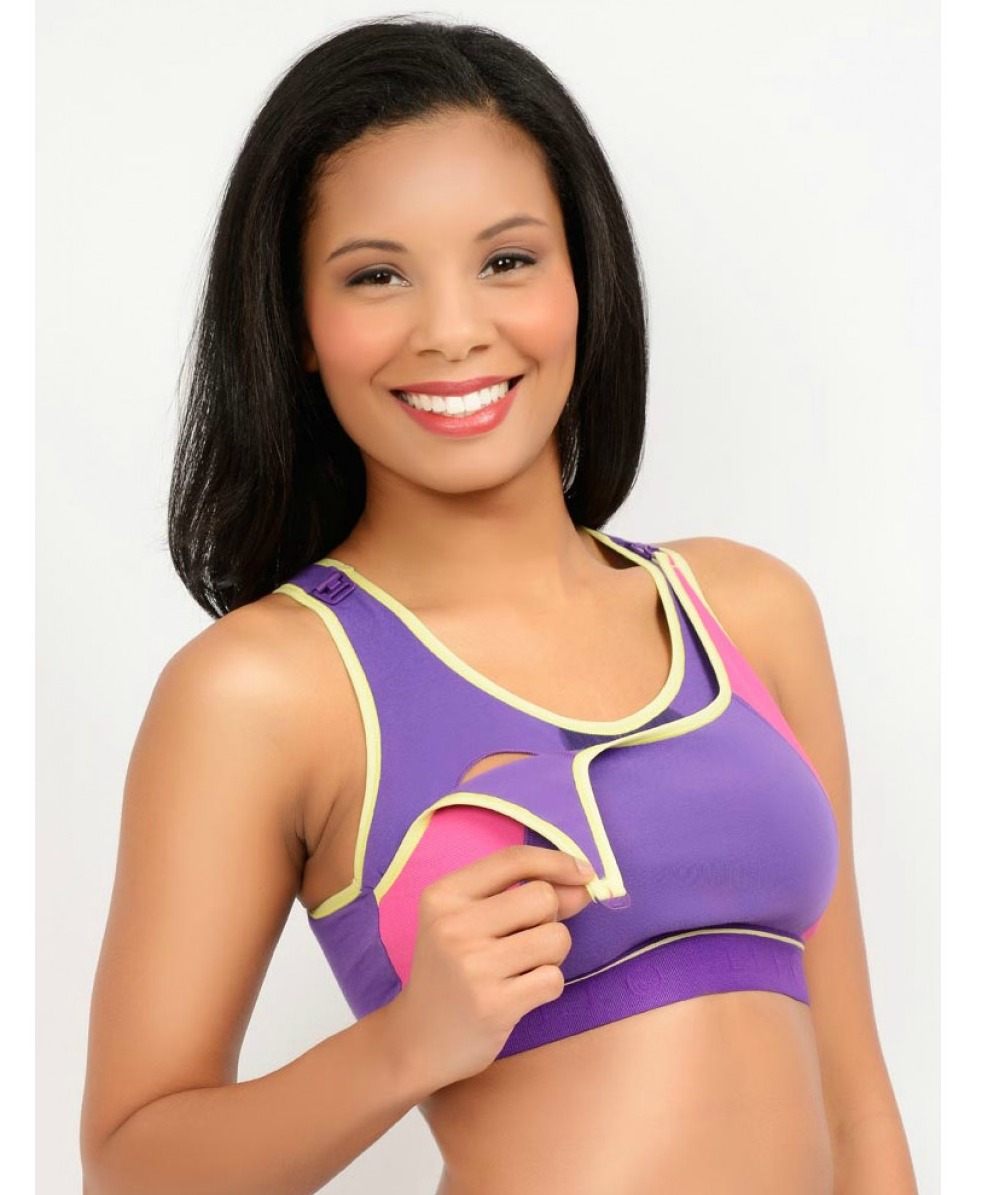 Ideal for: Breastfeeding mamas and low impact activities
This sports nursing bra is perfect for breastfeeding mamas starting to exercise again. It features a pull over waffle mesh design with a drop cup for feeding and wide, crop style straps for extra support. Available in sizes S through to XL (see website for more details on sizing)
Buy HERE.
9. Cotton On Body Workout K.I.R Bra, $29.95  
Ideal for: Medium impact activities
This contoured underwire bra has the look and feel of a crop top with the support of a bra. An extra layer of support above the cup increases support and reduces bounce, while mesh detailing helps to control excess moisture through ventilation. The racer back design with adjustable hook and eye closure enhances your freedom of movement during any activity. Available in sizes 8A to 14DD.
Buy HERE.
10.  Elomi Energise Sports Bra, $79.95  
Ideal for: Bigger busts and medium to high impact activities.
An underwire, highly supportive sports bra that goes up to a J cup! Featuring broad, supportive straps, a higher neck line for great control and to minimise bounce and microfibre technology with a moisture management finish to wick sweat away from your skin and keep you cool and dry. Available in sizes 12D – 24J.
Buy HERE.
And if you want to join our 28 Day Weight Loss Challenge – see all info here