NEW product launch REVEAL!!
We are SUPER excited to say that to celebrate our 9th Birthday – we are creating a LIMITED EDITION LUXURY Birthday Bag JAMMED with NEW products.
We are ONLY creating 1,000 bags and everything inside it will BE INCREDIBLE.
And within the bag we have a NUMBER of NEW launches which will only be available in our 9th Birthday Bag – and one of the NEW launches is something VERY special!!!
Introducing Healthy Mummy GLOW Flash Balm!!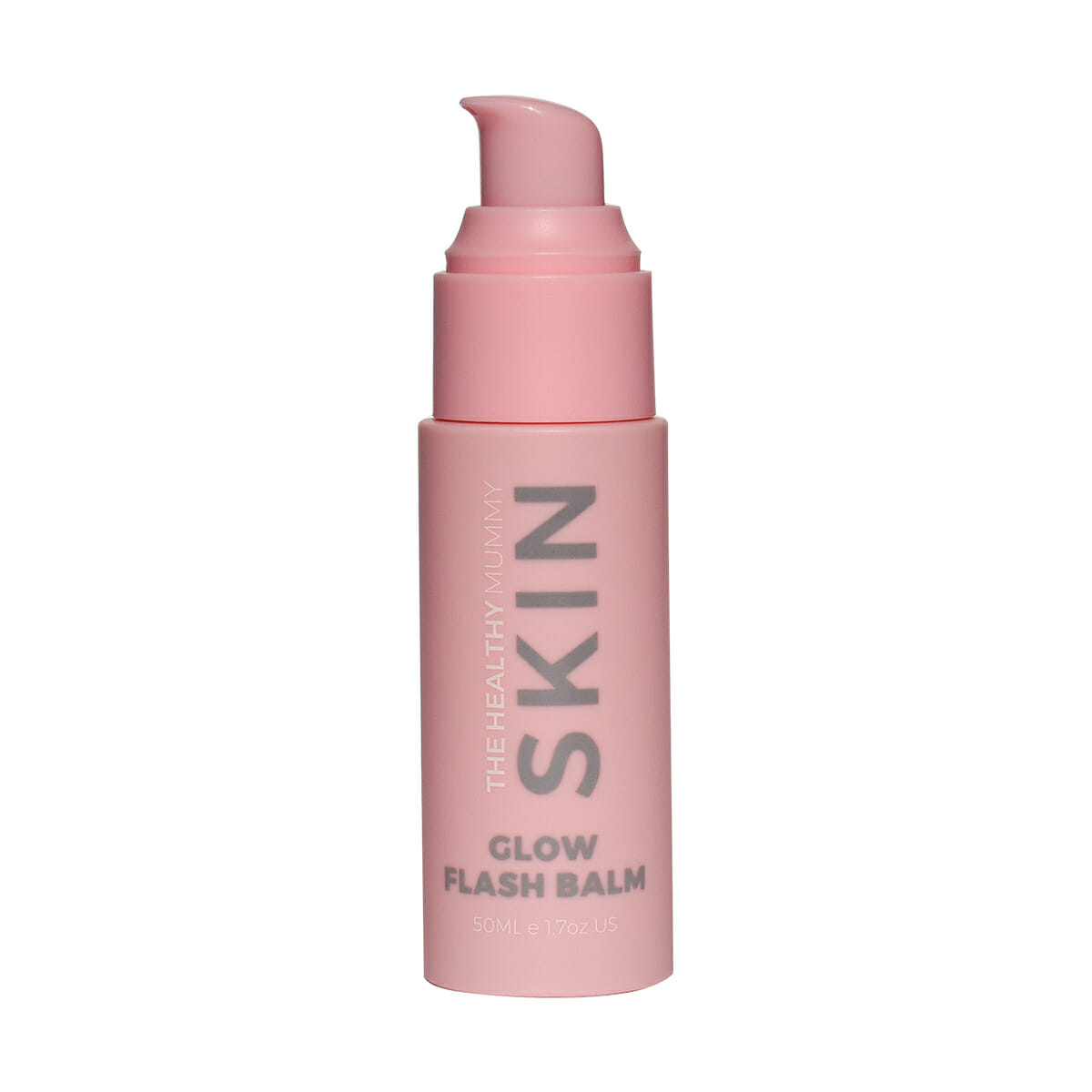 What is Glow Flash Balm?
  IT BOOSTS RADIANCE + REDUCES SIGNS OF AGEING  + GIVES YOU AN INSTANT & LONG TERM GLOW
Glow Flash Balm brightens and tightens facial contours for glowing skin. The serum reduces the appearance of ageing by replenishing and rejuvenating. Rosehip and Jojoba oil hydrate and soothe for silky smooth skin.  
Wake up, use GLOW then apply any make up – and you will GLOW!!
   REASONS TO LOVE OUR GLOW FACE SERUM   
Boosts radiance: Brightens and tightens facial contours for glowing skin 
Reduces signs of ageing: Reduces the appearance of fine lines, age spots and sagging skin
Hydrates and softens skin: Moisturises and softens leaving skin looking and feeling silky smooth 
Smells amazing: Orange and Vanilla 
Breastfeeding and pregnancy friendly 
SHIMMER: Includes light shimmer to give you INSTANT GLOW!!
   HOW TO USE   
Apply a thin layer of Glow Flash Balm to your face and neck. For dry skin you can use on top of your moisturiser. You can apply makeup directly on top, or let your natural beauty shine.
TOP TIP: If you prefer less sheen, you can mix Glow Flash Balm with your normal moisturiser. 
RHIAN'S TIP – I LOVE to use this on top of my moisturiser (I like a dewy look) and use under make up and it gives me an amazing sheen where EVERYONE asks "WHAT AM I USING ON MY SKIN"
   CREATED WITH CAREFULLY SELECTED INGREDIENTS   
Rosehip Oil heals, regenerates and rejuvenates the skin. It also deeply moisturises and promotes skin elasticity and firmness. 
Jojoba Oil enhances the skins natural suppleness and elasticity. It protects skin from dehydration and is suitable for oily, sensitive and acne prone skin. 
Hyaluronic Acid helps mature and dry skin by restoring smoothness and elasticity.
Apricot Oil moisturises and nourishes mature, dry or sensitive skin. 
Gransil ORB-II softens skin and gives a silky after feel 
Vitamin E protect the skin from environmental damage such as UV ray, pollutants and ageing. Vitamin E deeply moisturises the skin and reduces wrinkles.  
 HOW TO GET GLOW FLASH BALM!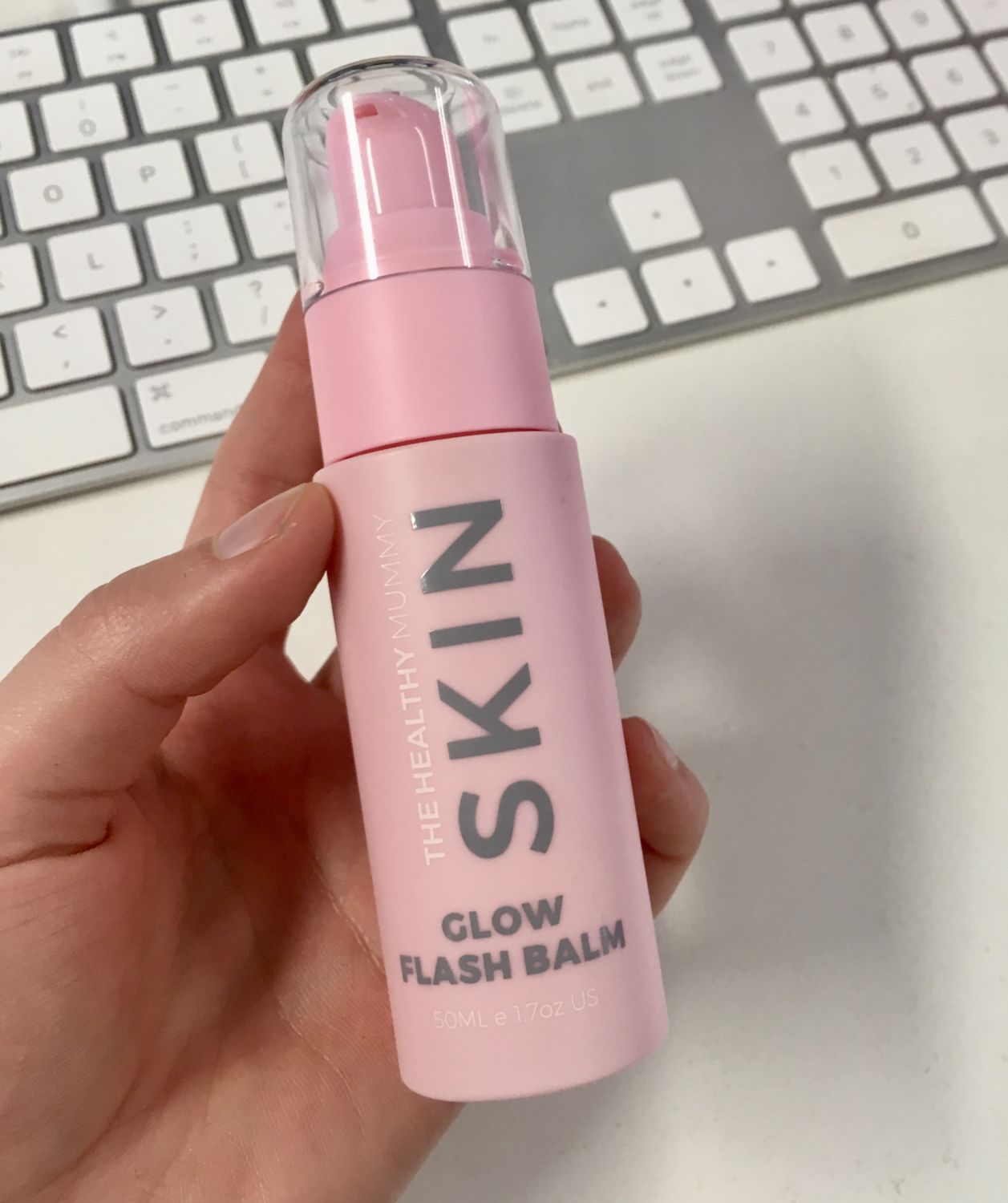 Right now, It is ONLY available in our LIMITED EDITION 9th Birthday Bag – enter your email BELOW and TOMORROW if you have entered your email below you will be sent details on how to buy!!!
Enter your details below to be first to find out when the bag launches and be on the VIP list to get yours EARLY & get a SPECIAL VIP Discount.