Mums Can Now Get Online Support For Postnatal Anxiety And Depression
Those first days of motherhood are like a rollercoaster – exhilarating highs and sometimes terrifying lows. More than ever we're feeling the pressure to live up to the perfect mums we see on social media, but the crushing weight of our own expectations is making us sick. In an Australian first, mums can now access the psychological support they need online.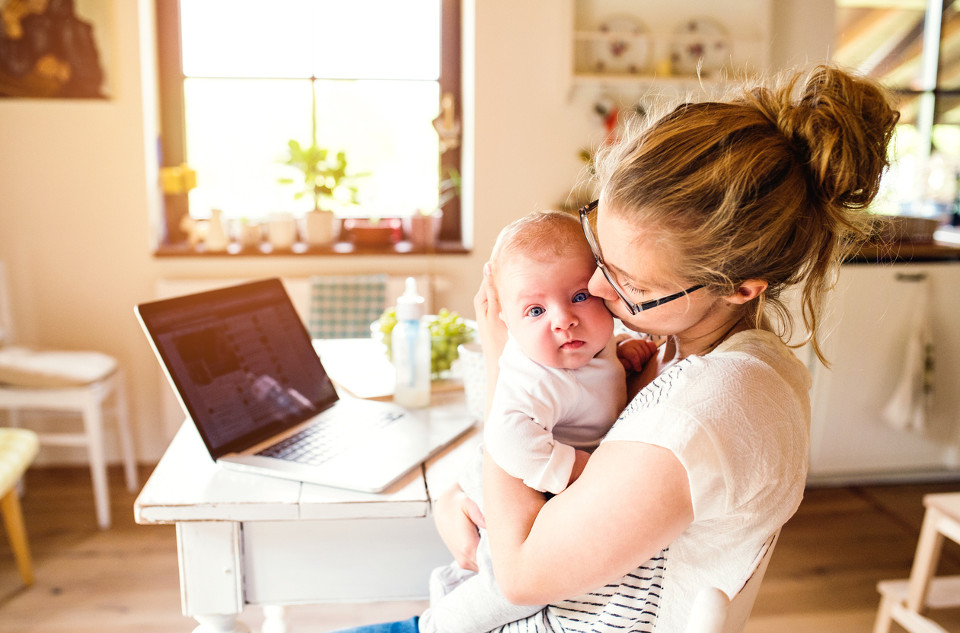 WONDERMUMS is helping women adjust to motherhood, through an online postnatal program that helps them with the challenges of parenthood. It's a much-needed innovation, with more than 1800 Australians diagnosed with postnatal depression every week.
Mums need support from home
Founder and clinical psychologist Kristy Ross says Australian women needed a way to easily access support from trained healthcare professionals. "Carrying these expectations into motherhood sets us up to continually fall short, impacting our confidence and stopping us from sharing our challenges with other mums.
"The willingness to share our struggles with each other, not only increases the support we receive within our immediate social group but it also starts to normalise the challenges of motherhood and shift societal expectations and standards. Motherhood can be a wonderful experience but it is also OK to admit that there are many moments where it feels overwhelming," said Ms Ross.
Social media is fuelling unrealistic expectations
The beauty of WONDERMUMS is that women can access the help no matter where they are, to help them come to terms with unrealistic expectations and deal with their emotions.
"It's incredible the impact that social media and other online outlets have on our expectations," Ms Ross explains. "Every day we have a constant stream of images placed in front of us that set unrealistic expectations. This leads to women feeling pressured to juggle motherhood with an active social life and to get their pre-baby bodies back."
Whats is WONDERMUMS?
The self-paced WONDERMUMS program also helps mums develop healthy lifestyle patterns, learn body acceptance and manage their relationships. You don't need a referral, or to participate in a face-to-face session.
There's a free trial period for the postnatal program, and this includes a screening process. For those mums found to be experiencing postnatal depression symptoms there's the opportunity to buy an online clinical assessment with a perinatal specialist psychologists, and there are also Skype consultations available.
To sign up for a free trial head to WONDERMUMS.
If you're think you might have postnatal depression, here are some all important next steps for you to take.