Pink Lets Her Daughter Do THIS To Her Hair, Wins At Parenting
It's official – Pink and Carey Hart are the coolest parents EVER. Their spunky five-year-old daughter Willow is now sporting the raddest hair for Christmas, and looking every part the mini-me version of her rock star mum. Parenting goals people.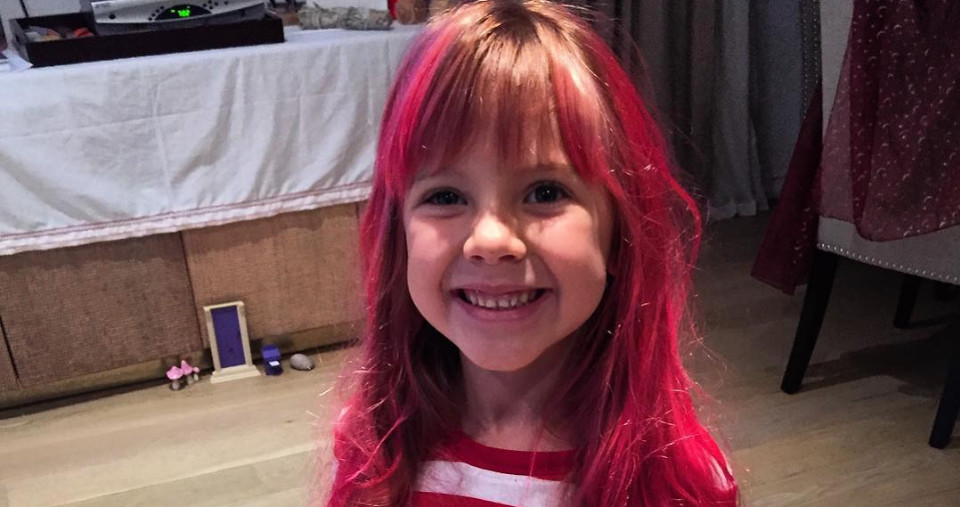 Willow's beaming face says it all – the first child of singer Pink and former motocross rider Carey is pretty proud of her new hair – which she's had dyed pink. Of course!
New Hair For The Holidays
In his trademark tongue-in-cheeky style, Carey took to his Instagram account a few hours ago to give a blow-by-blow of the transformation.
He said colourist Naomi Knights was: "hooking Willz up with a new look for the holidays. That's how we roll. She will rebel by playing chess and being a prep."
Willow's beautiful, long hair was on display earlier this week in a sweet sunset photo snapped by her mum, but at that stage it was still her natural blonde.
Look At Me Now!
It's not hard to see just how much Willow adores her new look.
Donning her Christmas pjs she's the picture of happiness with her flowing pink locks and smile from ear to ear!
It seems Carey was expecting some backlash after posting the photos, tagging one of his uploads with #TheBaddest5yrOldYouKnow #LetsHearItParentPolice.
However, the overwhelming majority of comments on the pics is positive, with fellow parents saying we should let our children express themselves.
No doubt the couple is also giving Willow some much-needed one-on-one attention before her new brother or sister arrives.
Pink surprised everyone last month by revealing that she's pregnant in a gorgeous photo with Willow.
We are keeping a very close on eye on this adorable family – could this be a Christmas baby? We'll let you know!
Make sure you head over to our celebrity section to keep up to date with the Hollywood baby boom!