Pregnant Jessica Simpson returns home after a week in hospital with bronchitis
Jessica Simpson's third pregnancy is going from bad to worse.
Not only has the 38-year-old suffered from pregnancy insomnia, swollen legs, sciatica pain, acid reflux and anxiety, but she's just revealed she's spent a week in the hospital after contracting bronchitis.
Jess, who is expecting a baby girl named Birdie with her husband Eric Johnson any day now, posted a snap of herself wearing a hospital mask.
Pregnant Jessica Simpson spends a week in the hospital with bronchitis
This is the fourth time in two months the Dukes of Hazard star has been in the hospital.
"After a week in the hospital for bronchitis (my fourth time in 2 months), I'm finally home!" she captioned the pic.
"Coughing with Birdie has been a crazy painful journey. I am slowly getting healthier every day. Baby girl was monitored and is doing amazing!
"I am on my way to healthy and counting down the days to see her sweet smile. Sending love and prayers to all the mothers who are going or have gone through this. OUCH."
Ouch indeed! Feel better soon, Jess!
Catching bronchitis while pregnant
Pregnancy suppresses immunity sometimes causing mums-to-be to pick up common colds and other nasty bugs more easily, especially in the colder months when illnesses tend to spread quicker.
Bronchitis is an inflammation of the airways or the lower respiratory tract, often making it more difficult to breathe and with a raspy cough. You may also experience a fever, sore throat and body aches. It can be bacterial or viral, so antibiotics are not always administered.
Pregnant women should protect themselves against getting bronchitis by washing their hands often and avoiding exposure to people who have the illness.
Contracting the flu can also cause bronchitis, so expecting mums should get the flu jab.
On severe occasions bronchitis can develop into pneumonia.
Symptoms of bronchitis
Severe cough
Chest pain
Coughing up blood
Fever
Shortness of breath
If you believe you have bronchitis, we advise you to seek medical help straight away.
Jessica Simpson's hilarious warning to pregnant women after breaking her toilet seat!
5 things to know about flu and pregnancy
Try our yummy Healthy Mummy Pregnancy smoothie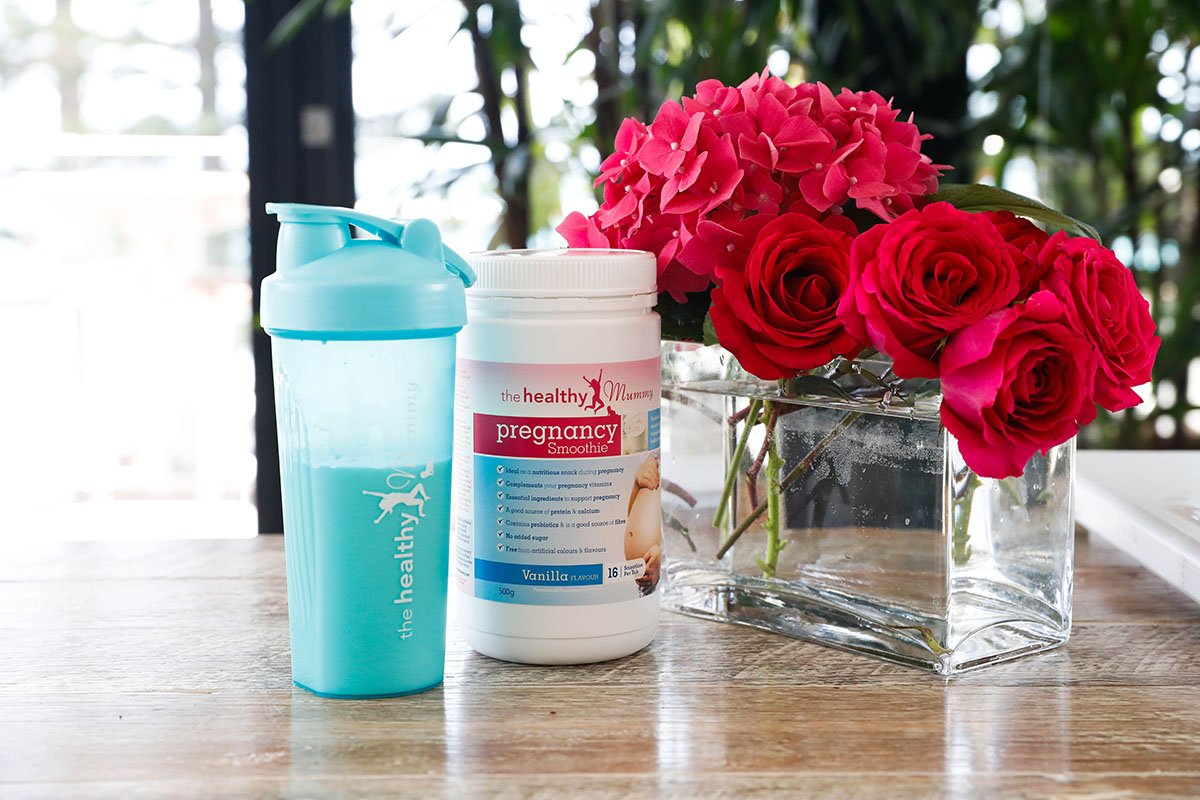 The Healthy Mummy Pregnancy Smoothie is designed to complement, not replace, your prenatal vitamin intake. Our nutritionists ensured that the vitamins and minerals in the smoothie are at a low level so there is no risk of doubling up on any pregnancy vitamins.
It is ideal as a high-protein, high-calcium snack in pregnancy. You can download the Pregnancy Smoothie Label here.
To purchase yours, click here.