Prince William has been extremely honest about how his life has changed since becoming a father, and now the 'second-in-line' to the British throne has opened up about how his mental health changed when he had kids.
At a discussion about mental health in London at the This Can Happen conference, the 36-year-old royal talked about his time as an air ambulance pilot.
Prince William reveals becoming a dad deeply affected his mental health
The Duke of Cambridge, who is dad to Prince George, five, Princess Charlotte, three, and six-month-old Prince Louis, noted that he "never thought" his job would affect him, but that changed once he became a father, especially after working "several times on traumatic jobs involving children" .
At the corporate mental health event, he admitted: "The relation between the job and the personal life was what really took me over the edge.
"And I started feeling things that I've never felt before. And I got very sad and very down about this particular family." 
The dad-of-three revealed that it became hard not to take his work home with him.
"You start to take away bits of the job and keep them in your body," he continued.
"Of course, you don't want to share with your loved ones because you just don't want to bring that sort of stuff home."
Prince William, his wife Kate Middleton, and brother Prince Harry have been opening up more in recent years about their mental health to help raise awareness on the subject.
In previous years, William has admitted that adjusting from bachelorhood to fatherhood has been one steep learning curve.
During his first official visit to Vietnam, Prince William spoke candidly about being a dad to chat show Talk Vietnam. According to the Daily Mail, he spoke of the highs and lows that come with having children, and just how incredible his wife is.
He said: "I've struggled at times. The alteration from being a single independent man to going into marriage and then having children is life-changing."
The royal also opened up about his children's personalities on this occasion.
"I adore my children very much and I've learnt a lot about myself and about family just from having my own children. George is a right little rascal sometimes, he keeps me on my toes but he's a sweet boy," he revealed.
"And Charlotte, bearing in mind I haven't had a sister so having a daughter is a very different dynamic.
"So I'm learning about having a daughter, having a girl in the family."
Since this admission Kate and Will have gone on to welcome their third child Prince Louis.
Prince William opens up about the highs and lows of fatherhood
Smartphone app is helping new dads adjust to parenthood
Pregnancy sickness can affect dads too, claims study
Men also struggle with adjusting to parenthood
Parenthood can be a challenging period, for both mums and dads. More than 1 in 7 new mums and up to 1 in 10 new dads experience postnatal depression, and postnatal anxiety is just as common.
Depressive feelings can affect mums and dads, can occur after the first, last or after all pregnancies. While there are no known causes as to why some mums get PND, there are factors that put some people at a greater risk than others.
Symptoms of PND
Due to the relentless, tiring nature of parenthood, some parents can experience some symptoms of PND without having PND. So the diagnosis is dependent on how much symptoms interfere with daily life. Look out for persistent patterns of:
Anxiety surrounding the health or safety of the baby

Obsessive-compulsive thoughts or behaviours

Panic attacks characterised by heart palpations, difficulty breathing, physically shaking

Unpredictable mood swings

Feeling depressed, teary or on edge for no reason

Losing interest in eating, socialising, being with family, your partner and baby

Lack of sleep or sleeping constantly

Getting angry or irritated easily

Feeling exhausted and having no energy

Lack of concentration

Participating in irresponsible and risky behaviour

Thoughts of harming yourself and/or your baby.
If you feel like you need help or know of someone who needs help we advise you see your GP asap or call PANDA (Perinatal Anxiety & Depression Australia) on 1300 726 306, Lifeline on 13 11 14 or Beyond Blue on 1300 22 4636 for out of hours support.
Join our community of supportive mums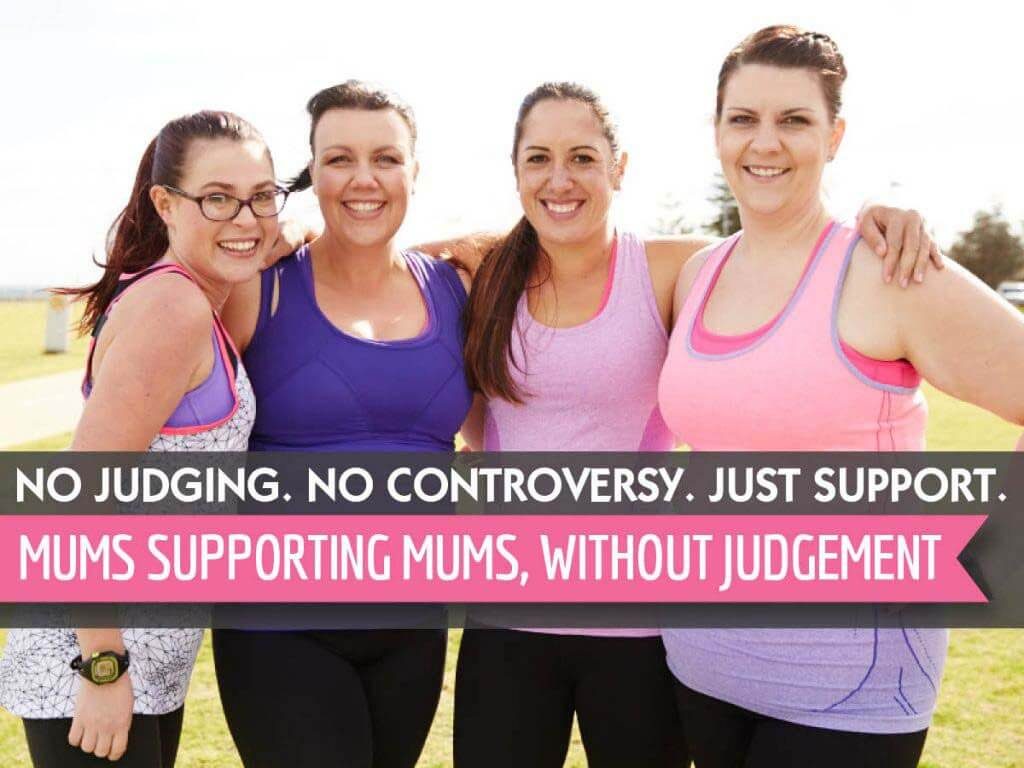 If you are wanting to get that bit of extra support in your journey to better health come and join our community of over 1.5 million mums.