Has Ryan Reynolds Just Revealed The Gender Of His Second Child?
Ryan Reynolds and Blake Lively welcomed their second child recently. They've kept Mum on any details surrounding the birth but has Ryan just revealed the gender?
The hilarious couple are infamously private about their family life with Ryan occasionally sharing little snippets about his daughter on twitter.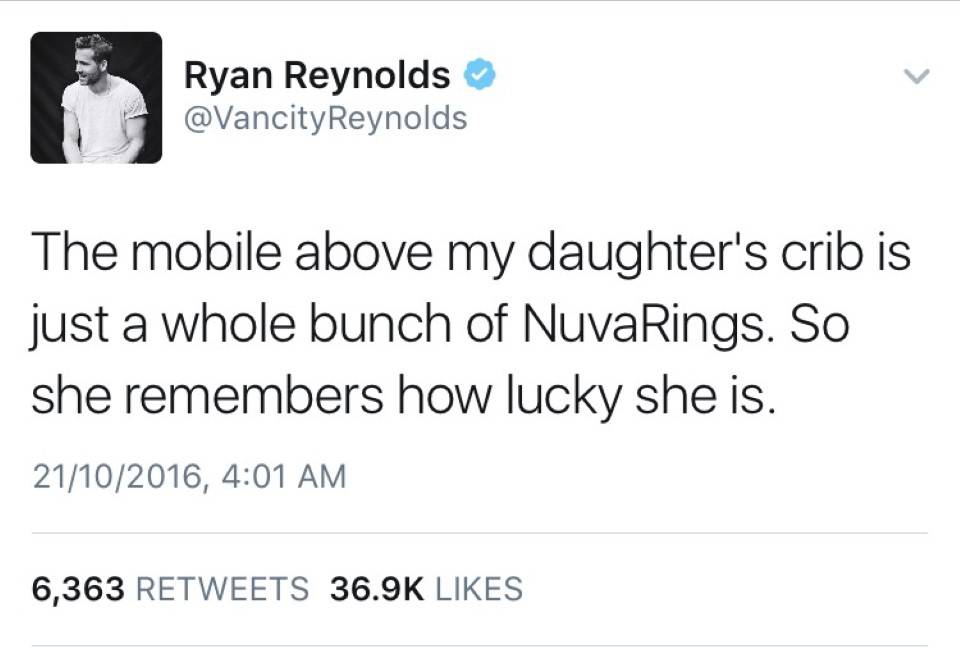 Image source: twitter.com
But Is He Referring To James?
We're not 100% certain if he is referring to his nearly 2 year old daughter, James, or the fresh one out of the oven. We're wondering if James would still be in a crib (cot), or if she would be old enough for a toddler bed.
So Cryptic
He could be letting the cat out of the bag or he could be talking about his first born. It's so cryptic, it's driving us mental! We want to know.
Whatever gender the baby is, we're sure it will be as genetically blessed as James and hidden away from cameras for a very long time.