Serena Williams has opened up about one of the most difficult parenting moments she has experienced, one that many can relate to.
In an essay for Fortune, the 37-year-old star talked about how hard she found it when she stopped breastfeeding her daughter Alexis Olympia, now 18 months, and returned to work.
Serena Williams: 'I cried when I stopped breastfeeding'
Serena addressed how conflicting she found giving up breastfeeding her daughter and getting back into the court.
"I cried when I stopped breastfeeding," she wrote in the essay. "I sat with Olympia in my arms, I talked to her, we prayed about it, and I told her, 'Mummy has to do this.' I cried when I missed Olympia's first steps because I was in training.
"I'm honest about my struggles as a working mum because I want other women out there to know they are not alone. We have to show ourselves and our female counterparts compassion and reality."
Serena says she feels mums work a double shift
The tennis champion went on to say that even though she's in a advantageous position, she still found it tough balancing parenthood with her career.
"Navigating it all is especially tough for working mums, myself included," she wrote.
"Even with all the resources I'm incredibly blessed to have, motherhood comes with so many unexpected challenges, especially when it's time to go back to work."
Serena explained she feels working mums "double shift at work and home".
"This contributes to the fact that nearly half of women say they have sacrificed career goals for their family," she continued.
"I know I did. More than half of mums feel guilty leaving their children to go to work and a third say their job makes it challenging to do the things they want and need to do for their family. Forget the cliché of 'having it all,' the reality is, women are trying to do it all."
Serena says she wants her daughter to know work fulfils her
View this post on Instagram
In the article, Serena admits she felt she was letting herself and her fans down when she dropped in the rankings from no. 1 to no. 453. She saw it as a penalty for taking the time to look after her baby.
"We must stop penalising women when they return to their careers after having children," she said.
"My dreams are just beginning and being a mom (sic) is a part of that now. I want Olympia to see and remember her mom winning a Grand Slam title.
"I want her to know that my work fulfils me, that I'm proud and passionate about what I do even if I'm not perfect at it, and that she should never give up on her dreams.
"I want her to see a world of possibilities at her feet and to believe in those first steps she took when I was training, every time she takes a leap toward her goals— however big the risk."
What's more, the tennis ace reveals she experienced a "nagging feeling" when going back to work and fortunately the support of those closest to her came to the rescue.
"When things were at their most challenging, the unwavering support of my mum, sisters, and friends helped me through," she added.
"I want to remind all women reading this about the importance of supporting one another through the highs, lows, laughs, and tears, and always asking for help when it's needed. Trust me when I say: we've all been there before."
Serena Williams missed this 'first' of her baby daughters and parents are relating
7 PAINLESS ways to dry up your breastmilk
If you are looking for support from other new mums, who may be having the same anxieties – be sure to check out our NEW MUMS FACEBOOK SUPPORT GROUP.
The Healthy Mummy has multiple private and JUDGEMENT-FREE groups you can access (for free) and exchange tips, tricks and experiences with other new mums.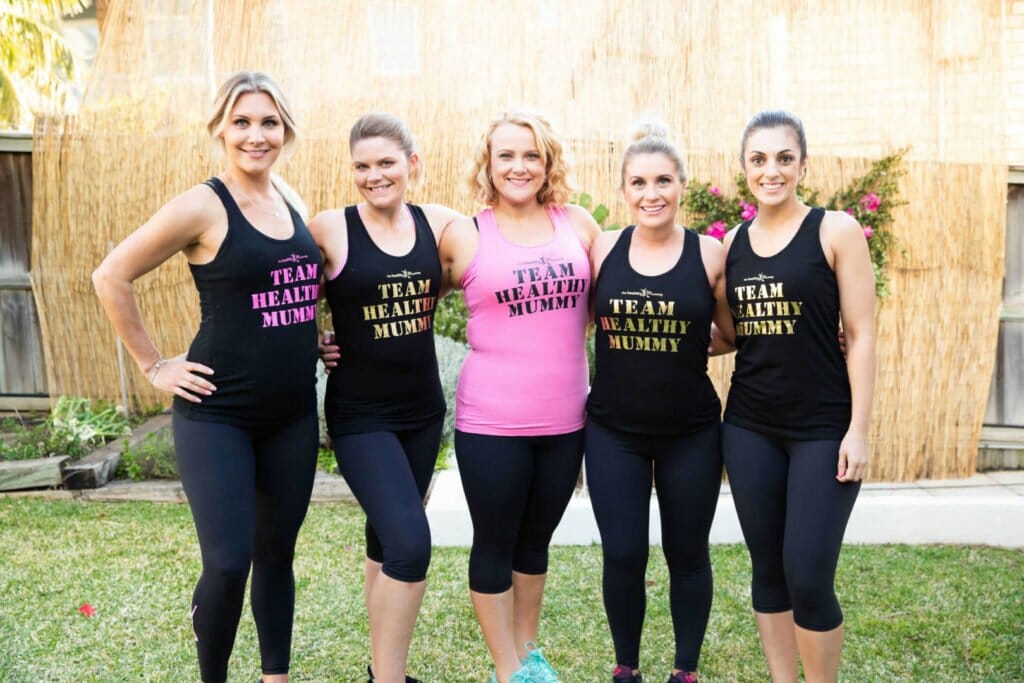 You can learn more about our other Private Facebook Support Groups and Facebook Pages to follow HERE.