She may be a world champion tennis player but Serena Williams is first and foremost a mother.
She especially claimed that title when she revealed her daughters latest adventure on an flight.
Williams said on her Twitter, "Kids humble us. The other day on a flight home Olympia insisted on running up and down the aisle and when I finally got her to sit still, she threw up all over me."
She then put a call out to mums everywhere to share their motherhood stories and what was found was that ALL mums are equal!
Vomit included!
Stories of motherhood get interesting!
Kids humble us. The other day on a flight home Olympia insisted on running up and down the aisle and when I finally got her to sit still, she threw up all over me. #ThisMama would love to hear your stories of motherhood.. even ones like this! Share and tag them with #ThisMama. pic.twitter.com/9N5duB2M3t

— Serena Williams (@serenawilliams) August 26, 2018
The replies from parents from all around the world are humbling, funny and some quite gross! They're also a reminder of how challenging parenting really is.
With the experiences of being locked out of your own house by your two year old and having vomit in your face, the love parents have for their children outweighs those mid-flight woes no matter how putrid.
One mum explains it well and says, "That's the one mantra all moms need: clean it up, laugh, keep going."
Here are the most standout replies to Serena Williams tweet!
These are not for the faint hearted, read: vomit and baby poop!
Then there was the time I was interviewed by the police on suspicion of being a drug dealer, because my six year old had taken some homeopathic white powder 'wraps' to school & given to his friends. When asked what they were he said "people come to our house & buy them" #thismama

— Sarah Ockwell-Smith (@TheBabyExpert) August 26, 2018
My daughter and I planted some seeds together, hoping to grow flowers. I went outside to water them and told her to watch. She locked the sliding glass door on me. #ThisMama got locked out of the house by her two year old

— Megan (@m_pedrianes) August 26, 2018
Flying alone with 3yo and 2mo (in front carrier). Crammed us all in airplane bathroom and put 3yo on toilet; he started to cry. Crouched down to ask what's wrong. He projectile vomited onto baby's head, down carrier, all over me. #makesagoodstory #thismama

— Kate Andrews Hoult (@kateality) August 26, 2018
I took my kids to work with me every day. My husband and I would discuss work at home. One day my oldest walked around the office and told one of my employees "my mommy is going to fire you". From that day on we talked in code words. #ThisMama

— josie (@jodelblue) August 26, 2018
@ThisMama The deal was: I breastfed one night, Dad gave the bottle of breastmilk the next. One night, when I checked on them, Dad had fallen asleep while feeding her and the baby had fallen from his arms and rolled under the bed where #ThisMama found her sleeping soundly

— Monique Clesca (@moniclesca) August 26, 2018
On my 32nd birthday, my 2.5 mos old son and I went to my mom's house for the day. I nursed him then put him on my shoulder to burp. Turned my head to check the burp cloth to see if he had spit up, and he turned his head and spit up into my mouth. Happy birthday to me. #ThisMama

— Marilyn Martha (@ColaCooper) August 26, 2018
That time my two year old ran around the restaurant darting in between tables and grabbing food from the other people's plates. My reaction time was slow and when I started at full speed to intercept his Robin Hood moves, he was running away with an 8 ounce steak ? #steaknkids

— Cathy O (@codera8) August 26, 2018
#ThisMama had a baby throw up peas and rice all over me and the plane in mid flight. It was so bad it had to be taken out of service to be cleaned. Same child was a lap child and pooped before take off. We sat on the runway for an hour as poop leaked out of his diaper all over me

— kim guay (@guay_kim) August 26, 2018
My son once shot poo onto the mirror in bathroom when I lifted his legs to change the diaper on plane changing table. I thought "Life hasn't prepared me for this moment." But I found a way to clean it and laugh. That's the one mantra all moms need: clean it up, laugh, keep going.

— Natali Morris (@natalimorris) August 27, 2018
Try our Healthy Mummy smoothies, created specifically for all of you busy mums to have healthy and delicious tasting a snack or meal on the run!
It offers an excellent source of essential vitamins, minerals, nutrients and important antioxidants. The smoothies can also help support your healthy eating plan and exercise routine if you are trying to lose weight.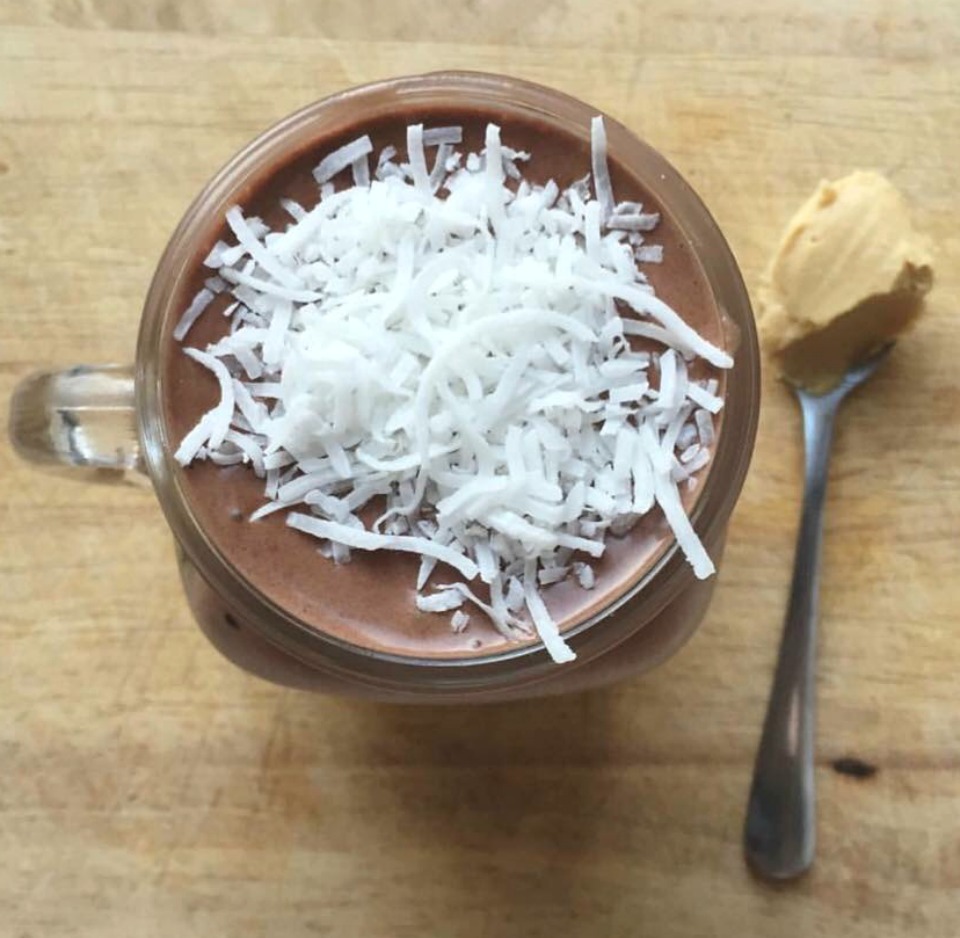 Buy your Healthy Mummy Smoothie HERE.