Sister's Touching Letter: 'My Brother Is Not Weird. He Has Autism.'
A six-year-old has penned a beautiful letter, explaining how the careless words of another child prompted her campaign for disability awareness in schools.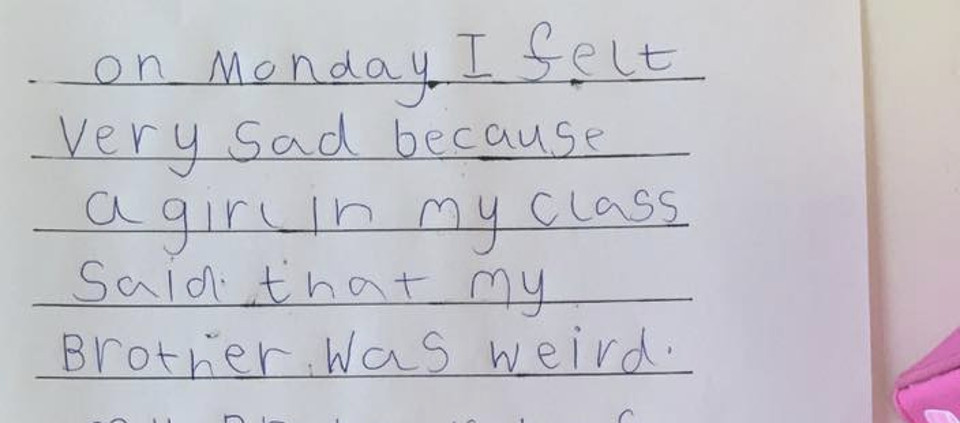 Sophie Camilleri explains her daughter Lex was recently faced with a dilemma – how to teach other children about her brother's autism.
"Last week a child at Lex's school came up to her and said, 'Your brother is weird'. Lex told the child that her brother has autism, but the child didn't know what this was."
Lex, who is already on the school council, decided it was time to make a change, and with the help of her mum wrote a letter that's touched the hearts of everyone's who's read it.
Education is the key
Lex explains that she felt sad when he brother was called weird – but instead of getting mad, she decided education is the best course of action.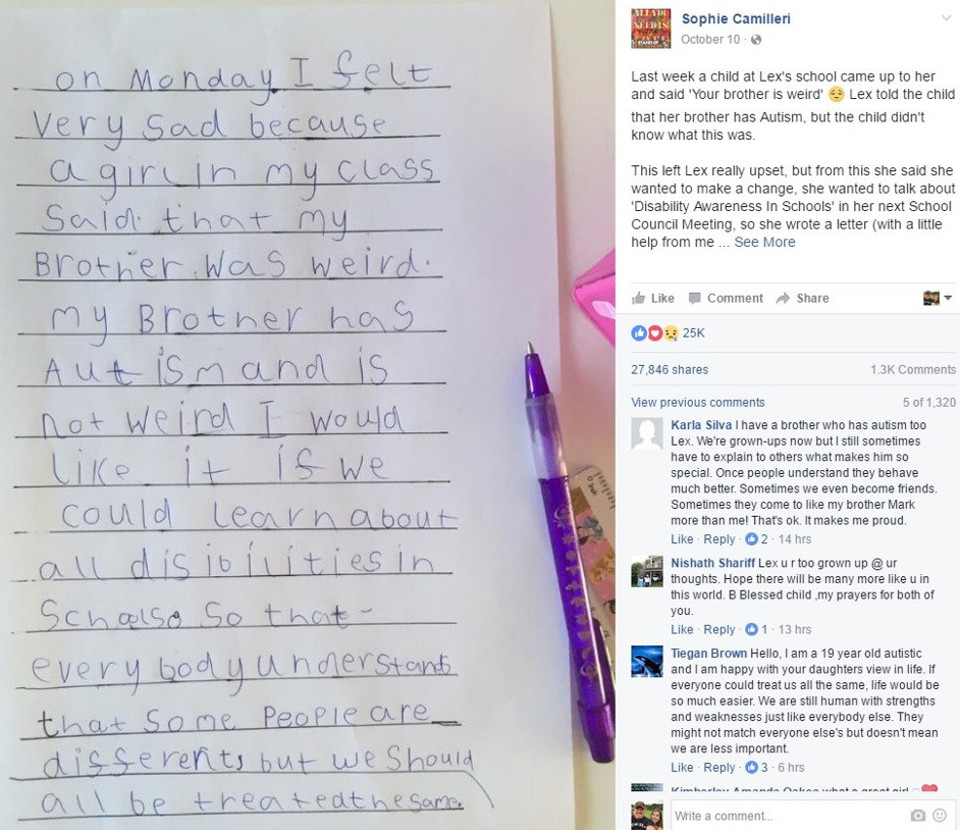 Her words are incredibly powerful, and mature beyond her years: "Some people are different, but we should all be treated the same".
Sophie took to Facebook, asking others to share Lex's letter, in the hope of raising even more awareness, however she has since removed the post.
Autism in Australia
It's estimated that one in 100 people has autism, so in Australia we're looking at almost 230,000 people. Some people with autism can be very minimally impacted, and others face greater challenges.
Autism Spectrum Australia says these may include learning challenges and difficulty with social communication, interaction and restricted or repetitive behaviours.