Study Finds Worrying Chemicals In Baby Teethers
Giving your baby a teether that is BPA-free may not be enough to protect them from exposure to harmful chemicals, new research has revealed.
The study tested 59 teethers from the US market, in particular looking for endocrine-disrupting chemicals. Researchers says what they found is a 'matter of serious concern'.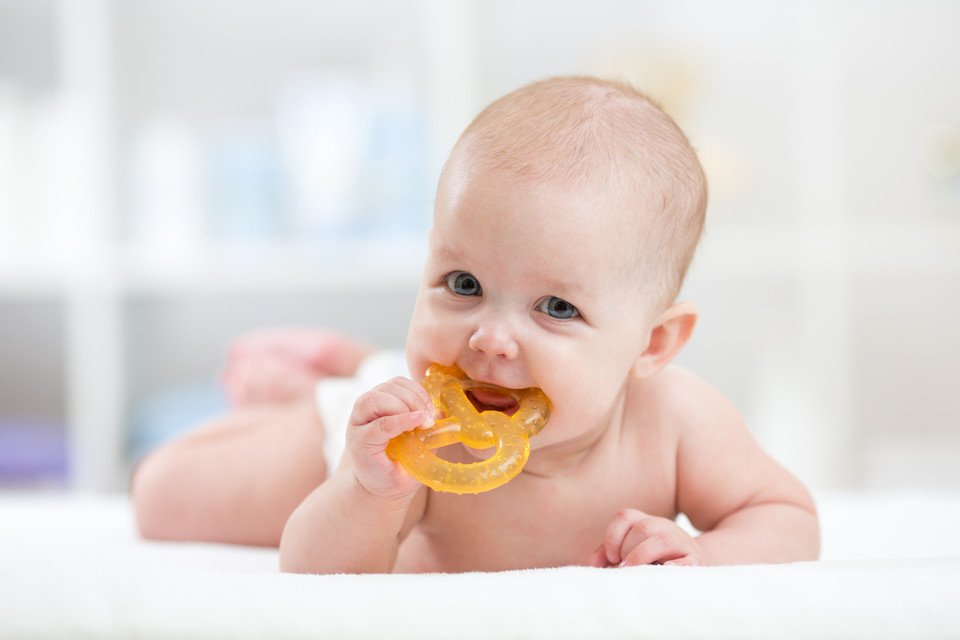 According to the World Health Organisation, the chemicals that researchers uncovered are suspected to be linked with:
Altered reproductive function in males and females
Increased incidence of breast cancer
Abnormal growth patterns and neurodevelopmental delays in children
Changes in immune function
Teethers Contained Toxic Chemicals
Study author Kurunthachalam Kannan said the gel and water-filled teethers the team tested actually contained some preservatives like paraben. These can impact the endocrine system.
"Almost 90 percent of the teethers we bought were labeled as BPA-free. But we found BPA in almost every product and most were labelled as non-toxic," Mr Kannan told CBS.
"We were finding more than 15 to 20 toxic chemicals in all of them."
By placing the teethers into water for an hour, the researchers were able to test the chemicals that leached out.
They found BPA, different parabens and antimicrobials, including triclosan and triclocarban. The author did note the levels that came out were lower than US regulations state.
However, Mr Kannan says the limits aren't specifically set for babies.
"This product goes in the mouth of babies and that's why exposure is a matter of serious concern," he says.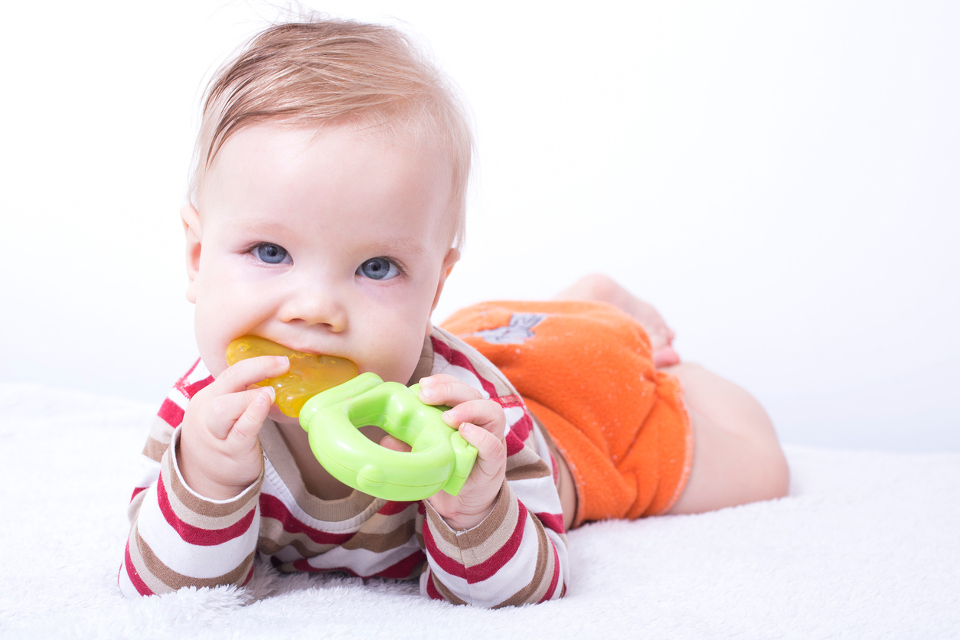 Are Teethers In Australia Safe?
Many countries around the world are phasing out the use of BPA. In Australia there has been a voluntary phase out of BPA use in polycarbonate baby bottles in place since 2010.
However, Food Standards Australia and NZ says: "the overwhelming weight of scientific opinion is that there is no health or safety issue at the levels people are exposed to".
It's hoped these findings may prompt tougher standards for baby teethers.
Before you rush out and chuck all your teethers in the rubbish, Australian parents are being urged to remember this was a study conducted on products available in America.
Finally, for those who are concerned, there are plenty of natural wood teethers on the market. Make sure you head to our baby section for more informative articles.