Surprise, it's twins! Watch this couple reveal their big secret
This couple's family thought the only surprise they were getting was finding out the gender of their new family member. But Katherine and Lance Callegan had been keeping a rather large secret for nine months, and this is the moment they revealed all…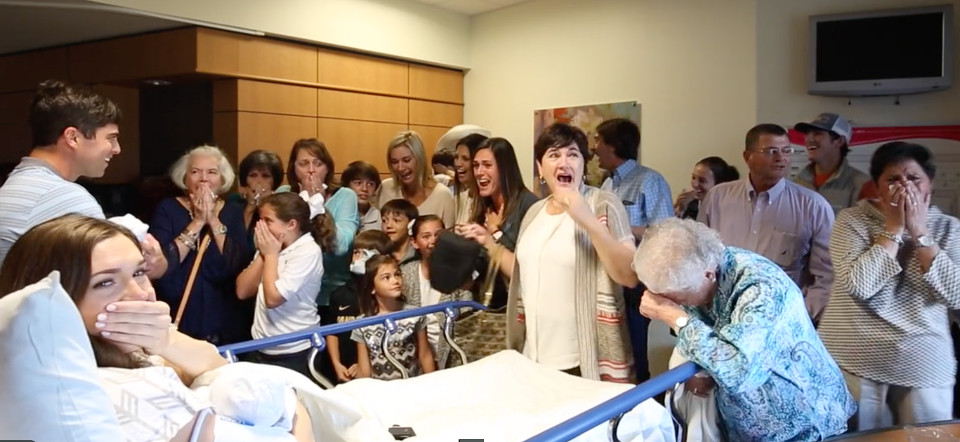 It's difficult enough keeping your pregnancy a secret for 12 weeks, let alone biting your tongue for more than 270 days if you know the gender but are keeping it to yourselves. But can you imagine telling your family you're having just one baby, when you know you're pregnant with twins?
A surprise nine months in the making
Katherine writes on her Facebook page that "for 9 months, we left out one special detail that was kind of a big deal and it turned the best day of our lives to the GREATEST DAY EVER!"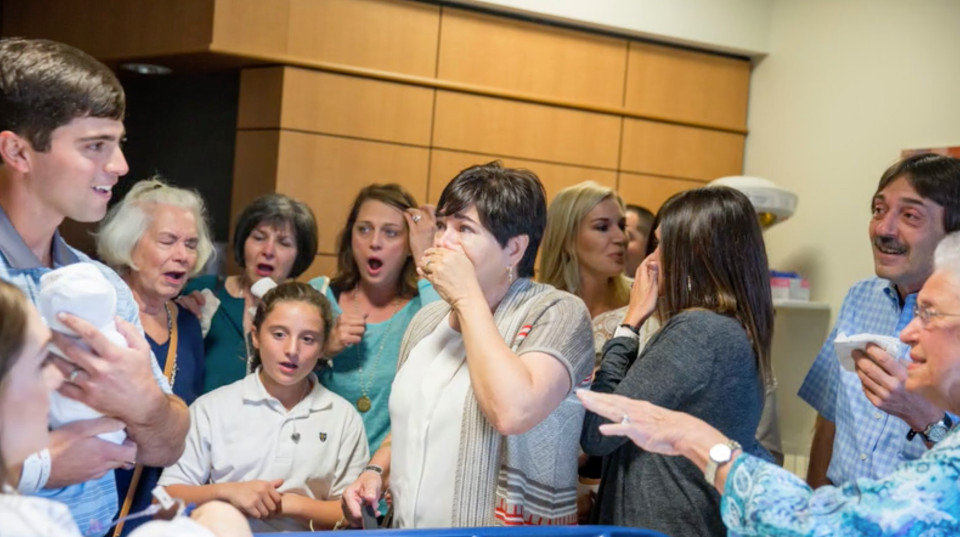 There were a few people in on the big surprise, including the couple's doctors and photographer Cher Bebe Birth Stories, who managed to capture the touching moment on video.
In the video new dad Lance asks their gathered family if they think the baby is a girl or a boy – a show of hands shows the bets were fifty-fifty. But when he asks if anyone thought they were having twins, the real secret is revealed.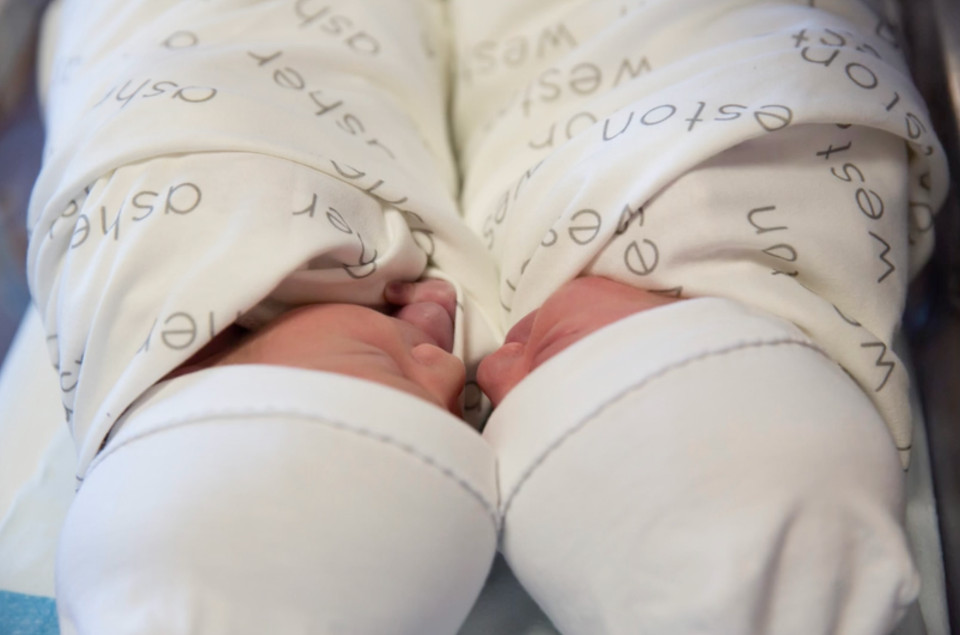 Welcome to the world Asher and Weston!
A second baby is then brought into the delivery room, and as the realisation dawns on family and friends, the reactions are priceless. From tears to disbelief, watch the amazing moment below.
What an amazing story these boys will get to tell when they're older!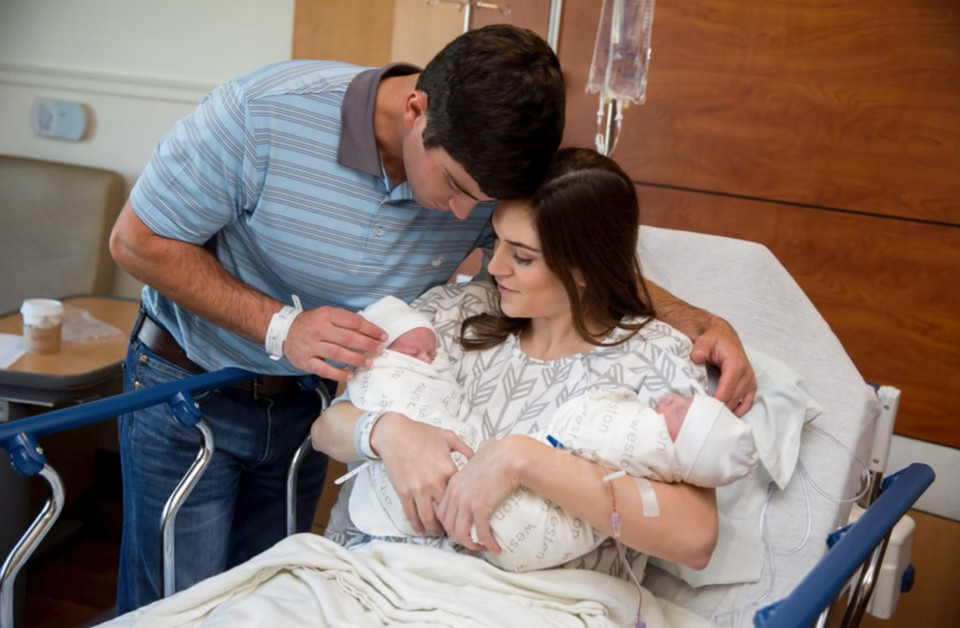 It seems pregnancy surprises are a big thing – we recently shared the story of the couple who hid their pregnancy from their family, before revealing their baby after the birth – it's another tearjerker!
Here's our pregnancy secret that we're willing to share – The Healthy Mummy Pregnancy Smoothie is a brilliant way to help you meet your additional calorie and nutrient needs while expecting.