SURPRISE, You're a Mum! Woman Gives Birth Nine Hours After Finding Out She's Pregnant
Most women have nine months to prepare for the massive changes that come with motherhood and giving birth. Amanda Francis had nine hours.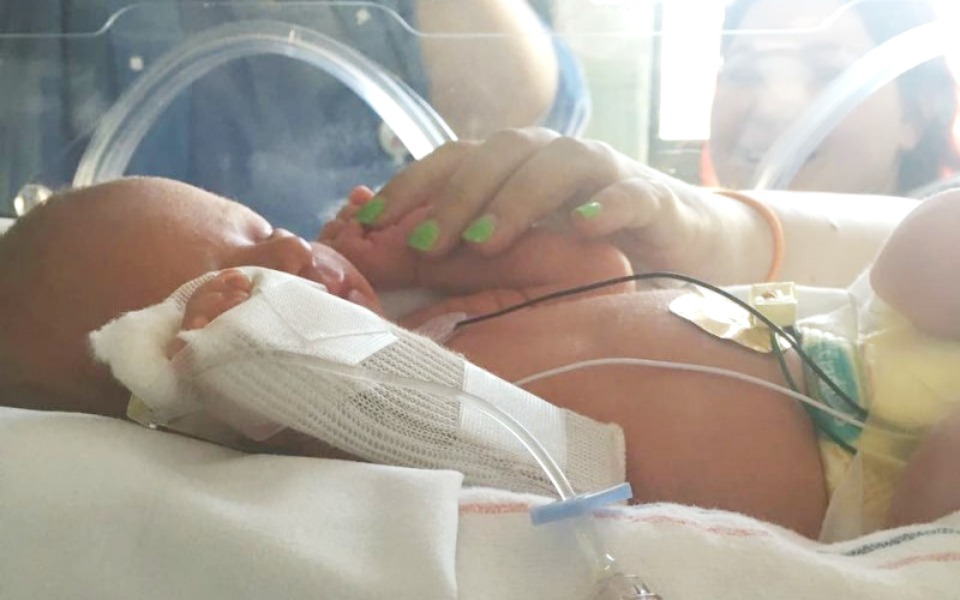 "She had NO IDEA that she was pregnant!"
Despite taking six pregnancy tests, all of which came back negative, cake decorator Amanda Francis was only told she was pregnant a few short hours before delivering her healthy and fully grown newborn son.
Amanda's friend, Jessica East, shared Amanda's incredible story through GoFundMe as a way to help the new mum navigate through the changes and provide for her unexpected newborn son.
"She took 6 different home pregnancy tests and all come out negative."
26-year-old Amanda Francis was spending her American summer like many other young women – working hard at her job as a pastry chef, going on road trips with her mates and trying new things. Little did she know that her body was busy growing an infant.
While Amanda suspected that something wasn't quite right with her body after skipping a period, she took six different pregnancy tests over the course of three months, all of which came back negative.
The baby shock of a lifetime
Like many Americans, Amanda did not have adequate health insurance and thus put off going to a doctor over her concerns. On 18 July 2016, however, she did go to the doctor who ran a series of blood tests. Amanda intended on receiving the results in a few days but two days later she experienced "the worst cramps of her life" while at work.
After a trip to the ER Amanda was left with the shock of the century – she was "eight months pregnant and in labour". Without any warning, Amanda was about to become a mum.
From cramps to newborn cuddles, in nine hours
Nine hours later her son, Kellin Edward, was born via c-section, healthy and weighing 1.9 kilograms.
Kellin and Amanda left hospital in August and the new mum admits that, while the adjustments to life with a newborn and the unexpected costs have been hard, she's getting the hang of it.
Congratulations Amanda and here's to a hopefully less crazy New Year! And welcome baby Kellin – if that's not a birth story to share (and shock) at his 21st, then we don't know what is!