Teresa Palmer's Blissed-Out Birth Story: 'I Birthed Him In 20 Minutes'
It seems the perfect labour isn't only reserved for the movies. Hollywood actress Teresa Palmer has detailed her dream three-hour birth, a week after welcoming her second son Forest Sage in Australia. She's also urging other new mums to focus on their health.
Her drug-free labour included a walk around her tranquil Adelaide Hills property with her toddler, Bodhi.
Her only pain relief tools were flannels doused with essential oils and crushed ice. In fact the Aussie movie star got to the hospital only minutes before meeting her eight pound newborn.
Teresa wrote on her vlog Your Zen Mama, "I got to the hospital and birthed him in 20 minutes, I got to have my water birth that I'd really hoped for and dreamt for."
No Pressure To Lose Baby Weight
Despite detailing her rigorous pregnancy workouts the 30-year-old has vowed not to blog about getting back in shape due to: "unfair pressure on mums to lose baby weight".
She's blogged about sticking to whole foods for her nutrition and says she'll start work on building her core back up in a few weeks.
"Every woman's body is completely different and will hold on to weight or lose weight at very different rates so drawing a state of comparison with someone isn't going to serve us in anyway," she says.
"The same way every baby and every birth is different so too are our bodies. What we can focus on however is HEALTH and health isn't dictated by a number on a scale.
"By health I mean making smart food and exercise choices to best support our bodies as we nurture our babies.
"Choosing whole food based nutrition and moving our bodies helps support nourishment of ourselves, our families and perhaps most importantly our minds."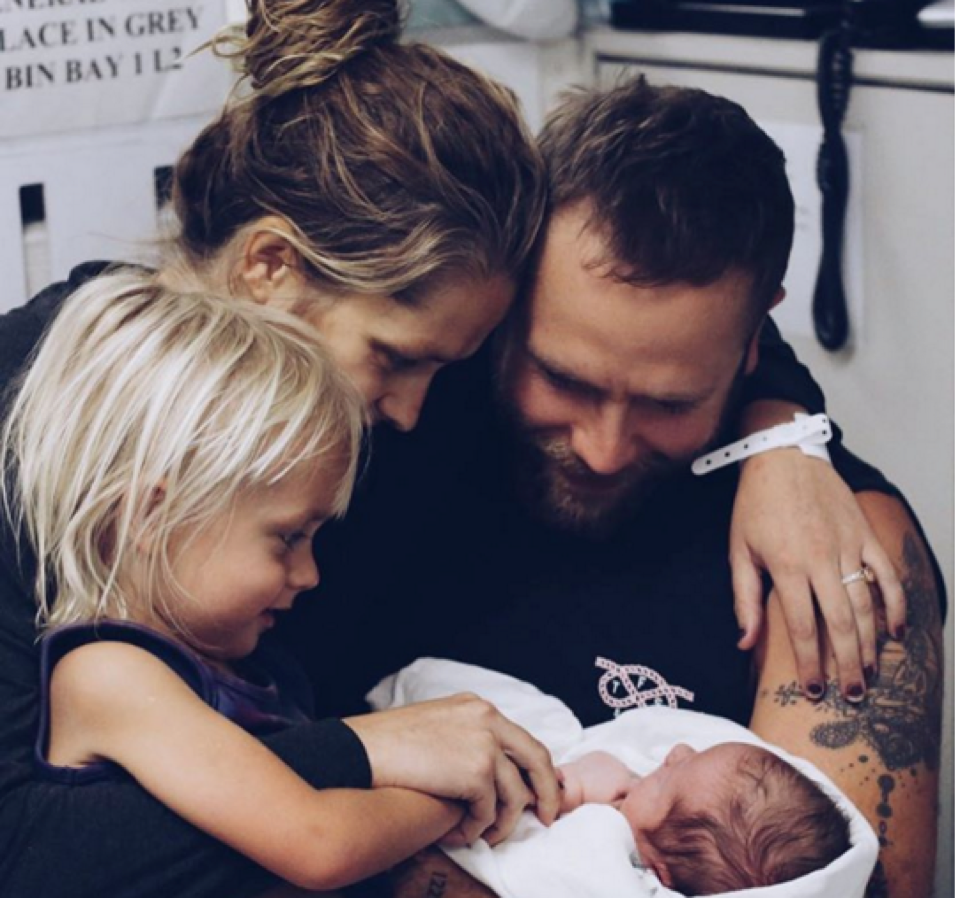 Family Of Four Is Settled In Australia
After leaving the hospital four hours after giving birth , Teresa is now settling in at her Adelaide home with her new baby.
"This has been the most special week of my life. It's hard to put in to words exactly why, however I certainly know that I feel complete right here where we are. The love I have for my little tribe is absolutely overwhelming, it's the calmest and most certain I've felt in years."
She announced earlier in the year she would relocate from the US to welcome the new addition with husband Mark Webber.
Meanwhile, read more news on your favourite famous families in our celebrity archives.