The Tiny Heart Warrior Proving Strength Has Nothing To Do With Size
Little Christopher-Jack is a pint-sized pocket rocket. In his first week of life he underwent major heart surgery, and came out not only fighting, but smiling.
After his mum, The Healthy Mummy community member Lisa-Mei Pritchard posted this adorable picture in one of our support groups, she was overwhelmed with an outpouring of love. So she's decided to share Christopher-Jack's incredible story.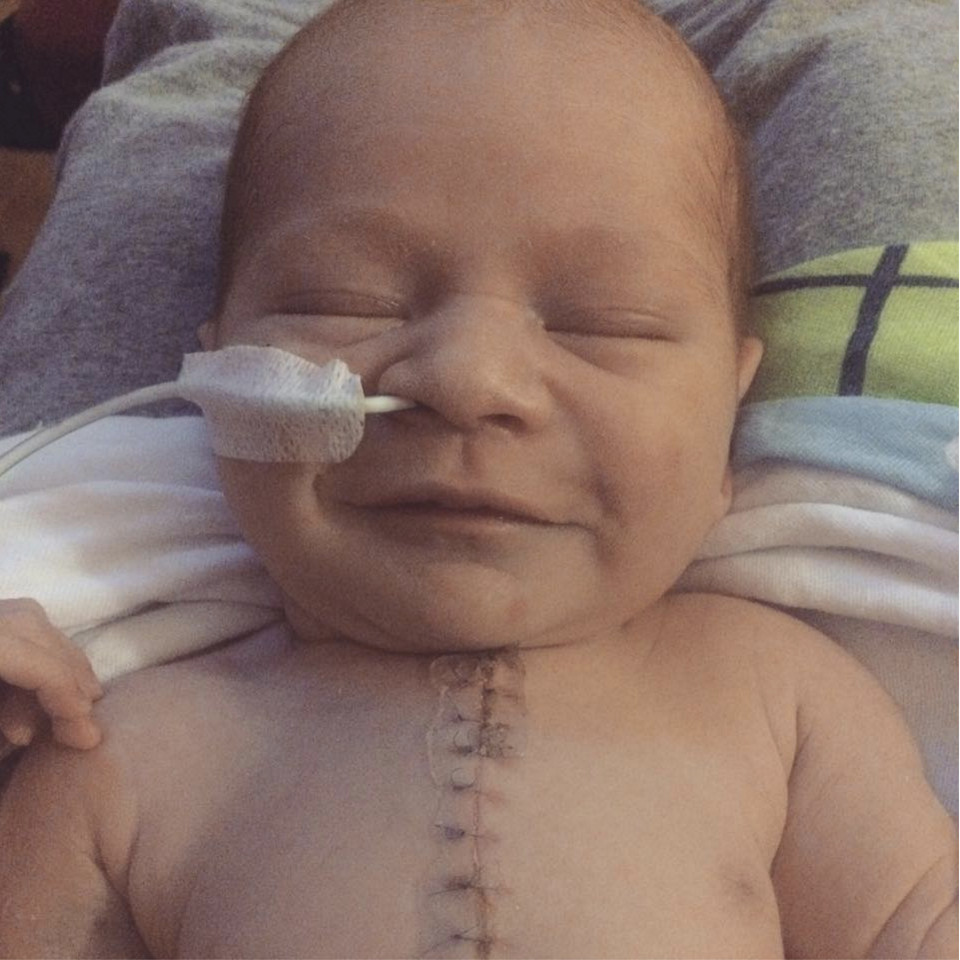 Single mum Lisa-Mei Pritchard is the epitome of positivity.
At just 21 she's had to endure much more than most other mums, yet the New Zealander says she knows this was the life she was meant to have, "because I have the strength to soldier on through whatever life throws at me along the way".
Pregnant with a 'heart baby'
Already mum to 16 month-old Myriam-Ann, Lisa-Mei discovered just halfway through her second pregnancy that she was having a 'heart baby'.
"In simple terms he had half a heart – the right side of his heart hadn't developed, his ventricles had switched places and one of the vessels that pump oxygenated blood to his body was far too narrow to function properly," Lisa-Mei explains.
"Hearing this overload of information put me into complete shock, I was vacant. I don't actually remember much from that day apart from thinking, 'am I going to lose my baby?'.
"I no longer cared about the sex of my baby, I no longer cared about buying a cot or furniture for his nursery, I no longer cared about the colour of the clothes I was going to put him in. None of that mattered. The only thing that mattered to me was my baby's health and doing everything in my power to help keep my baby alive."
As specialist appointments and monitoring continued, she was given the option of terminating the pregnancy. "I could feel within myself that he was going to be a little trooper, so I continued with my pregnancy to give him the shot at life that he deserved."
Surgery at just six-days-old
At the end of September, Lisa-Mei was induced and after 12 hours gave birth to her stunning baby boy. At just six days old, tiny Christopher-Jack had his first heart operation, and his long recovery journey began.
"I went in with a positive mindset – every single line in his body was helping him stay alive, the ventilator was helping him breathe. I wasn't as frightened as what I though I would be because I knew that every drip and line had a purpose."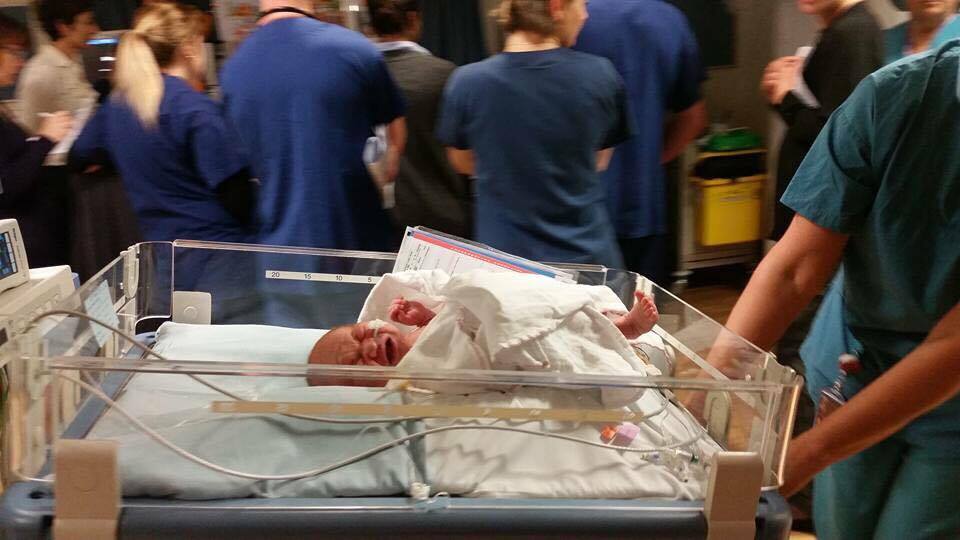 The young heart warrior amazed his medical team, spending just four days in intensive care before heading to the cardiac ward. There he gained weight and breastfed like a champ, and of course there was that gorgeous smile greeting his mum.
"My son always gives me a little grin whenever I brush my fingers against his cheek so I thought I'd snap that Kodak moment as a reminder that if my son can still smile days after a major surgery, then I can still smile through the tough times I am yet to face as a mother."
Today marks a huge milestone for Christopher-Jack, who was finally released from hospital. He still has two more surgeries, one within the next few months and another when he's between three and five-years-old.
"This does not mean his heart is 'fixed', his surgeon has just made a few adjustments here and there to give him some quality of life. He won't live the normal life span – his heart will start getting tired when he is around 40 years of age and because his heart is so unique he has to be extra careful around people with coughs and sniffly noses as this can be life threatening if he is to ever catch any sickness."
But that isn't going to stop this amazing family from living life to the full. Lisa-Mei says her little fighter has taught her so many life lessons, in just four short weeks.
"He taught me that the petty things in life don't matter as much as you think they do – are trivial matters really worth losing sleep over? Is it even worth talking about? Don't waste your days by getting worked up over small drama."
The Healthy Mummy team is sending huge positive vibes to this inspirational family. We'll keep you updated on this plucky little boy, who has stolen all of our hearts!