Review Of 3 Popular Pregnancy Tests On The Market
Trying to fall pregnant is such an emotional time and if you're anything like me you'll find it hard to resist testing yourself before you've even missed your period.
Sure you might have some early pregnancy signs but seeing those two lines appear is what you're really after, so here's a list of three of the best tests on the market.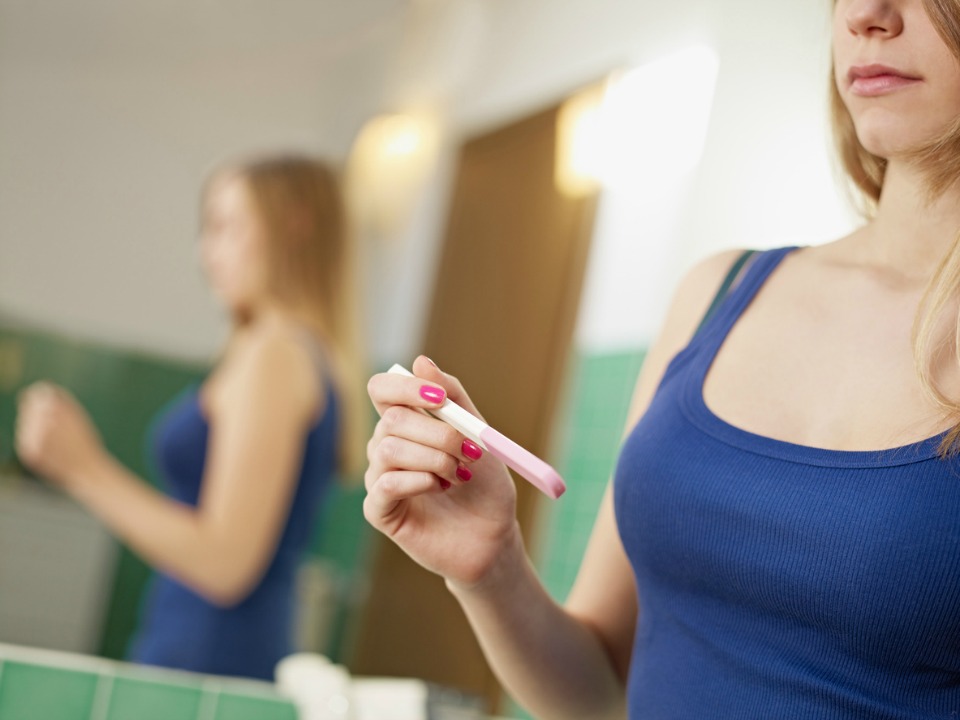 You'll probably be aware that the best time to take a home pregnancy test is in the morning, using your morning wee. This is because the pregnancy hormone human Chorionic Gondotrophin (hCG) is usually then.
Some pregnancy test can detect hCG levels as low as 10 or 25mIU/ml, some can even detect lower levels. If you're pregnant, at 10 days past ovulation you may be able to detect around 25mIU.
Keep in mind that blood tests are more sensitive than urine tests and maybe detect pregnancy from about six to eight days after ovulation.
Top 3 Pregnancy Tests On The Market
When it comes to pregnancy tests, the top indicators of an excellent product is sensitivity rate, ease of use and how easy it is to interpret.
With these indicators in mind, we have reviewed our favourite pregnancy tests on the Australian market; most can be found at your local supermarket.
1. First Response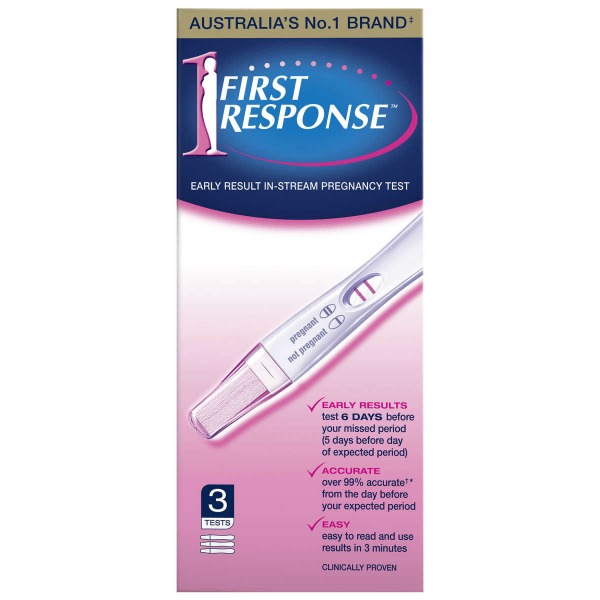 The first response pregnancy test has always been my go to brand. It has a reputation of being one of the most sensitive on the market, with a sensitivity rate of 6.3mIU/ml.
The manufacturer claims that their test is able to accurately confirm a positive pregnancy up to six days before a missed period. It also claims to have a 99 per cent accuracy rate if used on the day of a missed period.
It is simple and easy to use, giving you a grip hold, long stick and a cap to cover the 'wee stick' section. The results come up clear and concise in a small window panel with either one line for negative or two lines for pregnant.
First Response also offers in-stream tests, digital tests, dip sticks and ovulation tests.
Buy it from BIG W here
2. Clear Blue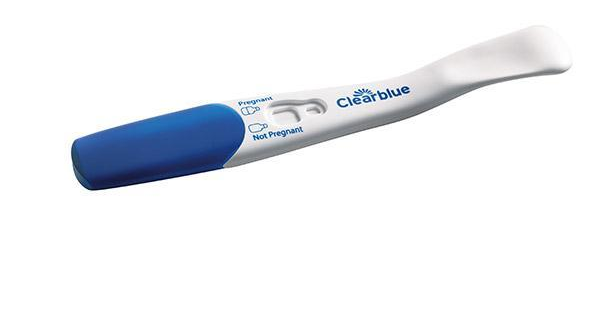 The manufacturers of Clear Blue pregnancy recently released a new product that claims to be capable of predicting a pregnancy up to six days prior to a missed period.
However, this product does not market its sensitivity rates as well but we were able to discover they read at a 25mIU/ml rate. While this appears to be less sensitive, the product claims to have an 80 per cent success rate if used the day after a missed period.
Again, this test is user-friendly in its design and also its interpretation. Clear blue also offers a digital test with week prediction, early detection and ovulation tests.
But if from Coles here
3. Pregnosis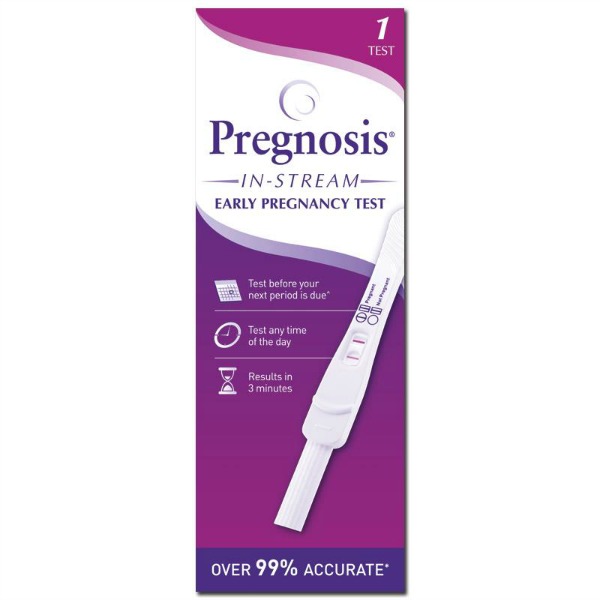 The pregnosis pregnancy test is one of the cheapest on the market. The manufacturer claims that this test has a 99 per cent success rate and a sensitivity rate of 25mIU/ml which indicates that this would be a great product to detect early pregnancy.
But many reviewers of the product say it's difficult and confusing to read and interpret. Many have said the evaporation line can be misunderstood as a false negative if read before the suggested wait time.
The design is again simple and easy to use, its downfall however is its interpretation. So ensure you read and follow instructions closely and to the letter. Pregnosis offers an in-stream test and a dip stick.
Buy it from here Amcal here.
Remember: All at-home pregnancy tests do occasionally return a false negative. Additionally, if used incorrectly it can fail to return a reading at all.
It is important that you follow all instructions closely and always see your family doctor for an accurate urine or blood test.
Got a positive result? Read here about what to do next. And congratulations!