Tori Spelling Pregnant And Glowing With Baby Number FIVE
Tori Spelling and Dean McDermott are expecting their FIFTH child together. They say it came as a surprise, but do they not realise how babies are made?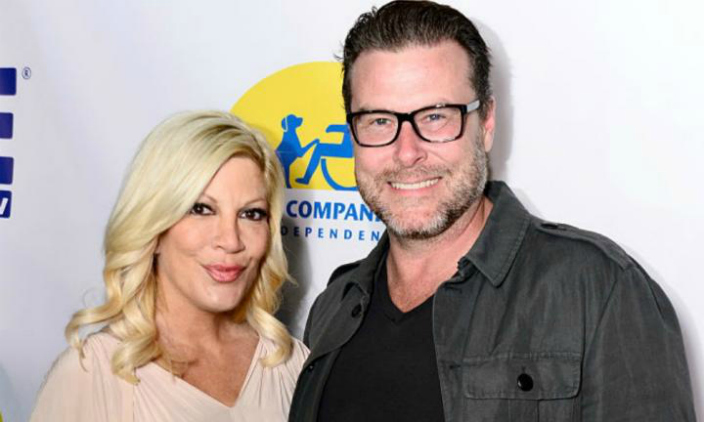 Image source: kidspot.com
Tori Spelling and Dean McDermott only just announced their pregnancy this week. The couple already have Liam, 9, Stella, 8, Hattie, 5 and Finn, 4. Dean also has an 18 year old son from a previous relationship.
It Was Such A Surprise
There are rumours around the mill of the couple's marriage being on the rocks. But the couple seem to be over the moon at the news of adding another little bundle to the brood. Plus they're obviously having some 'adult time' if there's a baby on the way. "It was a total surprise, but we always wanted a big family. I'm really excited."
Is Seven The Lucky Number?
Announcing the pregnancy in People Magazine, Tori and Dean pose with their four children in a beautiful family portrait style photo. But, are they done? Even though this baby was a surprise, Tori has admitted to always wanting a big family.
The couple have been trying to repair their marriage after the 2013 cheating scandal with Dean. They have been working hard to fix their marriage, with Dean even 'proposing' in Paris for their 10 year anniversary. Obviously she said yes, again.
Congrats to the happy couple. May you enjoy cleaning up baby poop for the fifth time.
For some celebrity baby bump photos, click HERE.