Welcome To October's Week 2 Of The 28 Day Weight Loss Challenge
It's already WEEK 2 of the October 28 Day Weight Loss Challenge and we're having so much fun the time is flying by!
Here is a video message from Rhian – the owner & founder of The Healthy Mummy about Week 2.
The weather is really warming up now and you can feel summer is getting so close. Make the October 28 Day Weight Loss Challenge your opportunity to reach your SUMMER BODY GOALS.
Week 2 has so many delicious and easy to prepare meals – make a batch of the Tropical Avo Pops to tantalise your tastebuds and remind you of the summer months ahead.
And don't let takeaway foods be your downfall this month, make the simple takeaway style meals from Week 2 of the Challenge like the Thai Fish Cakes, Mexican Pork Fajitas or Lamb & Potato Pizza and you'll have that healthy summer body in no time.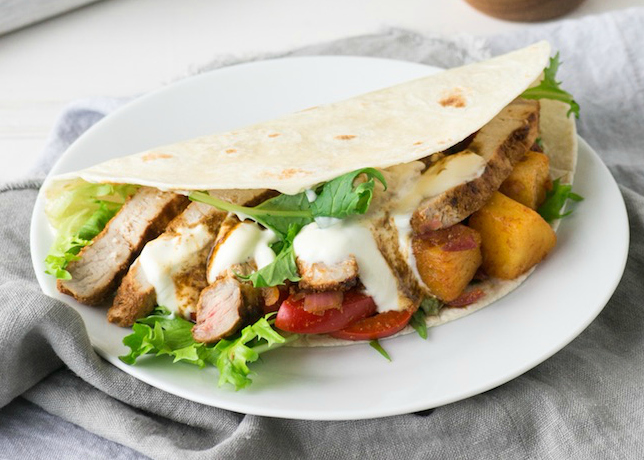 Try these tips to stay motivated in Week 2 of the 28 Day Weight Loss Challenge:
Remember planning is key – ensure you know what you are going to eat for the week ahead and have the ingredients ready to go.
Prepare as many meals ahead of time as you can – marinate meats, chop veggies and fruits and store in airtight containers in the fridge, or make whole meals in larger batches and store in individual portions to just reheat and eat.
Keep things simple – you don't need to eat different things every day if you don't want to. It's perfectly ok to choose 2-3 breakfasts and repeat them over the week or make extra of the dinner recipes to have for lunch the next day.
Stick to your schedule – plan when you are going to include some exercise each day and stick to it. If you need to change it around that's ok. If you've planned to go for a run but wake up feeling a little flat, go for a brisk walk instead – listen to your body.
Be kind to yourself – if you have a bad day, aren't feeling 100%, need some time out, that's all fine. Do what you need to do and don't feel guilty if you don't stick to your plans everyday – just get back on track as soon as you can.
Feeling sore after your workouts?
At the start of a new exercise plan you may experience Delayed Onset Muscle Soreness (DOMS). This is common and you can read some tips about DOMS and how to prevent it here.
And if you are not a Challenge member – you can join here